Ladies Fashion in the Victorian Era
"I sometimes wish I lived in the Victorian times because of the fashion"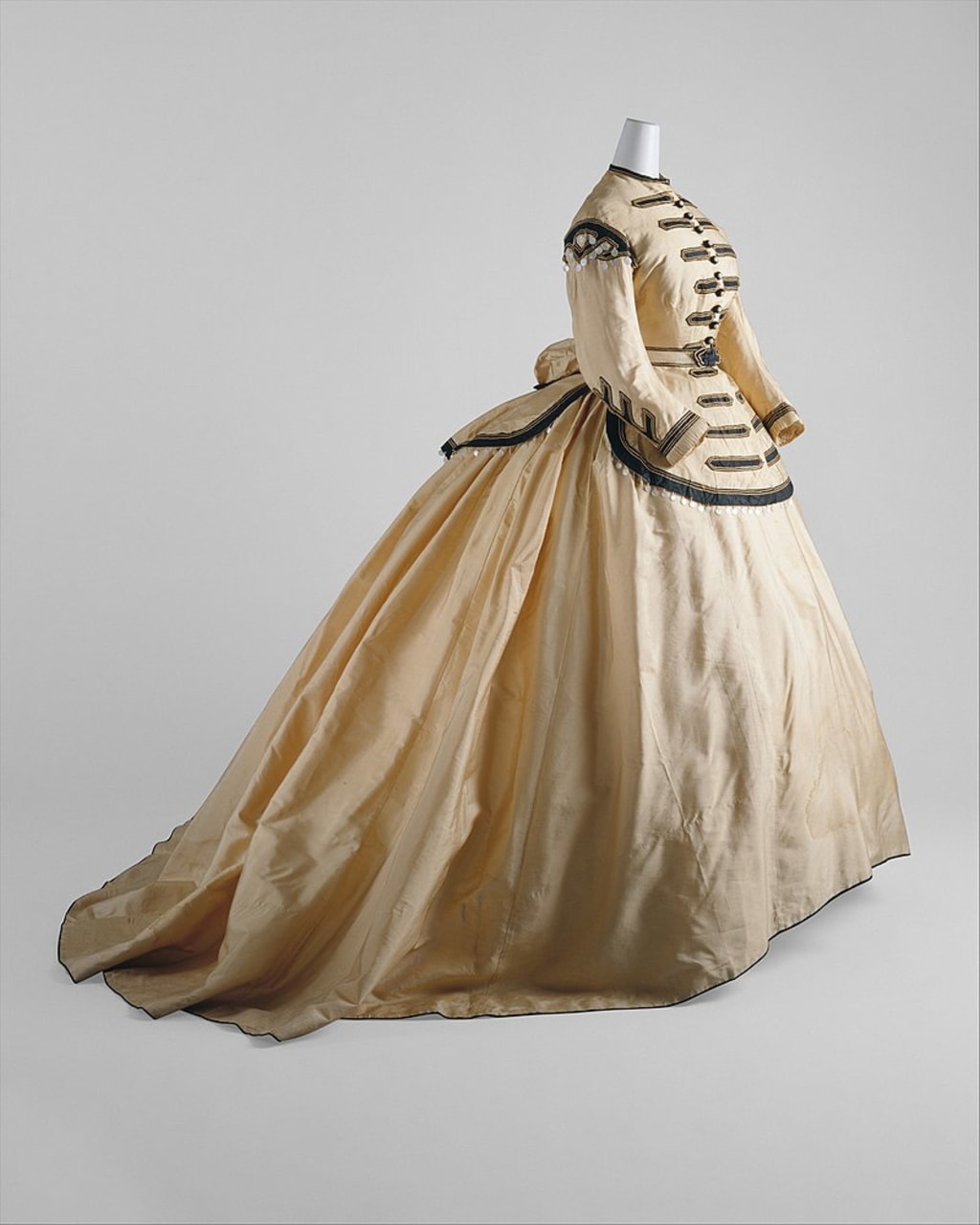 Victorian Fashion
The one thing that always impresses me personally, when looking at a Victorian-styled dress, is the sheer "workmanship" that can be so clearly seen. Every dress was cut, put together and sewn — by hand! These dresses were "High-Fashion" and very similar to our Haute Couture today. The skill of the embroiderers who attached their piece of work to the dress is comparable to the dresses the rich women wore in the Tudor Era. It is no wonder that these dresses were so expensive, when we think about the time involved to 'create' them and the sheer skill — it is no wonder that only the very rich could actually afford these dresses.
During Queen Victoria's life, fashion for women changed quite dramatically, but 'the lady always looked so feminine and beautiful'. This, of course, only really applied to the Upper Class ladies who didn't need to work for a living. However, even for the Lower Classes, there were certain items of clothing that every woman would wear.
I'm referring to the "Corset". Women have always worn corsets, but during the Victorian Era, this item of clothing became 'extreme'. The corset was supposed to 'mold the waist', and was often made of materials such as wood, metal and even baleen (a keratinous material also known as whalebone), sewn into hard wearing cotton and always hand-sewn. This was 'supposed' to be flexible and supportive. The corset was such a "staple" of women's clothing, that even maids (who worked in domestic service), wore them whilst working.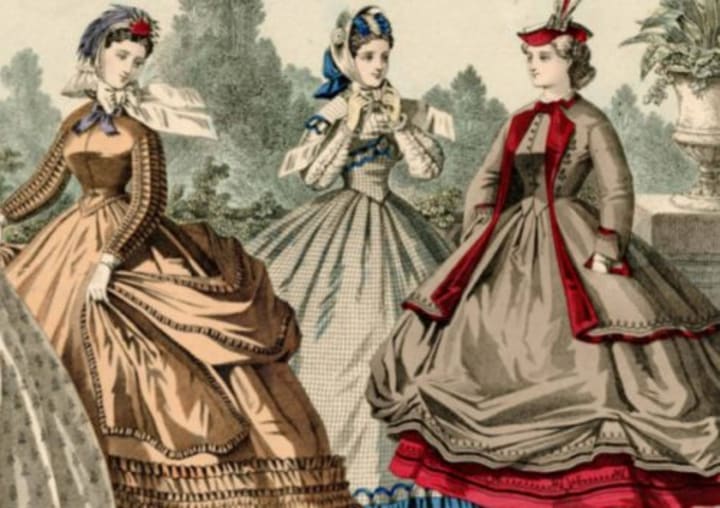 Skirts back then were large, bell-shaped and with numerous layers of petticoats. One of the petticoats was called "the cage crinoline". It was made up of steel hoops which increased in diameter towards the hem. This saved wearing several petticoats at one time, when the cage crinoline had the same effect. The invention of the sewing machine made this garment cheaper to make and buy, because it became 'mass produced'. However, 'the lady' had to learn how to walk and sit, whilst wearing these crinolines, without revealing their ankles and/or underclothes.
By the 1860s, the volume of the skirt began to shift towards the back (or rear) of the skirt. Skirts now had a flatter front and the 'style' emphasised the back of the woman. A modified version of the crinoline had a flat front with rear half-hoops. The "Bustle" now became popular, with the material of the skirt being gathered at the back, projecting out below the waist. The visual effect was beautiful, but it was a very uncomfortable style of dress / skirt to wear.
The bodices and blouses (to go with these skirts) had high necks which were stiffened with bone or wire. The chin was held up and the hair was puffed out and topped with a large hat, which was secured by a hat pin. This was day wear. The evening dresses were made of heavy silks, with boned bodices and always a train coming out from the skirt. Again, beautiful to look at but so very 'difficult' to wear.
Yet, this is how the Upper Class ladies lived. The Middle Classes 'copied' but the Lower Classes could only afford second-hand or hand-me-down clothes, doing their own alterations.
Something we would find strange today, is the "Rules" that had to be followed where 'dress / fashion' was concerned, especially (again) for the ladies. There had to be a dress for every occasion. Although dresses could be worn for more than one purpose, specific rules 'governed' when each type of gown is appropriate to wear. "It is in bad taste to receive your morning calls in an elaborate evening dress as it would be to attend a ball in your morning wrapper. — It is a mark of ill-breeding to draw your gloves on in the street — take a few moments more in your dressing-room and so arrange your dress that you will not need to think of it again whilst you are out", (The Ladies Book of Etiquette and Manual of Politeness, 1872). Garments were 'classified' by the time of day they were meant to be worn => morning, afternoon, evening.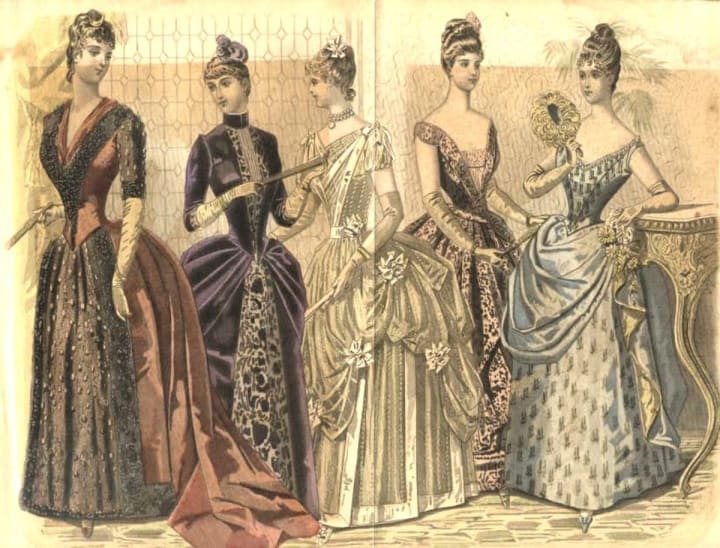 Today, we look at the photographs of these beautiful dresses without realising the 'trouble' these ladies went through to look so beautiful.
Here are some of the costumes 'a lady' was required to have in her wardrobe: sacque, wrapper, house dress, visiting toilette, walking/street dress, travelling ensemble, country toilette, seaside costume, reception dress, wedding gown, (and the list goes on!) Although very beautiful, it does make me glad that I live today, where our clothes are much more comfortable.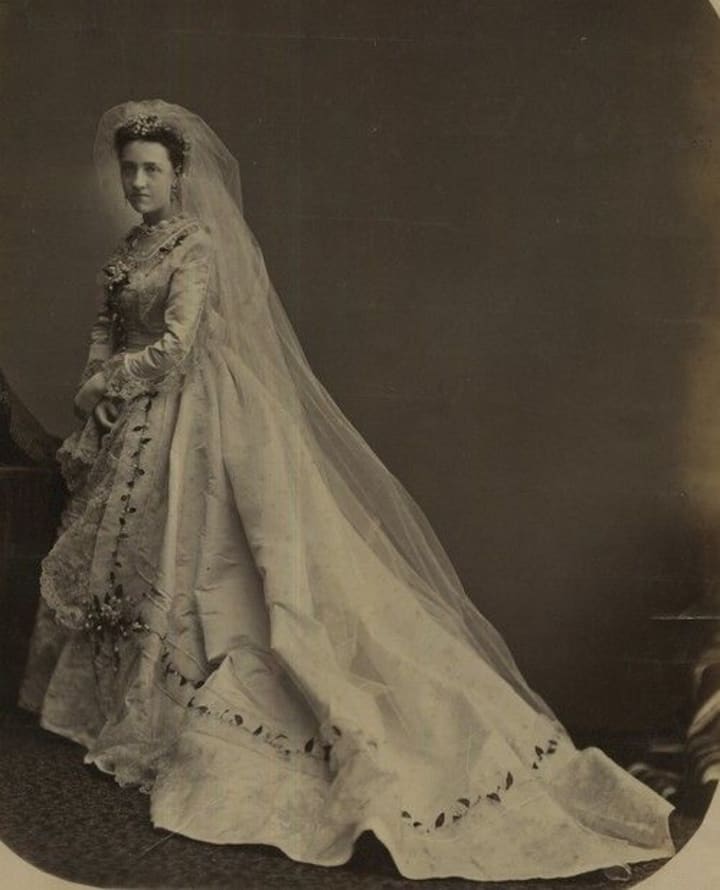 About the Creator
I love all things Earthy and Self-Help
History is one of my favourite subjects and I love to write short fiction
Research is so interesting for me too
Reader insights
Outstanding
Excellent work. Looking forward to reading more!
Top insights
Expert insights and opinions

Arguments were carefully researched and presented

Excellent storytelling

Original narrative & well developed characters

Easy to read and follow

Well-structured & engaging content
Eye opening

Niche topic & fresh perspectives

On-point and relevant

Writing reflected the title & theme
Add your insights