Is Vegan Leather Better Than The Animal Thing?
Experts Answer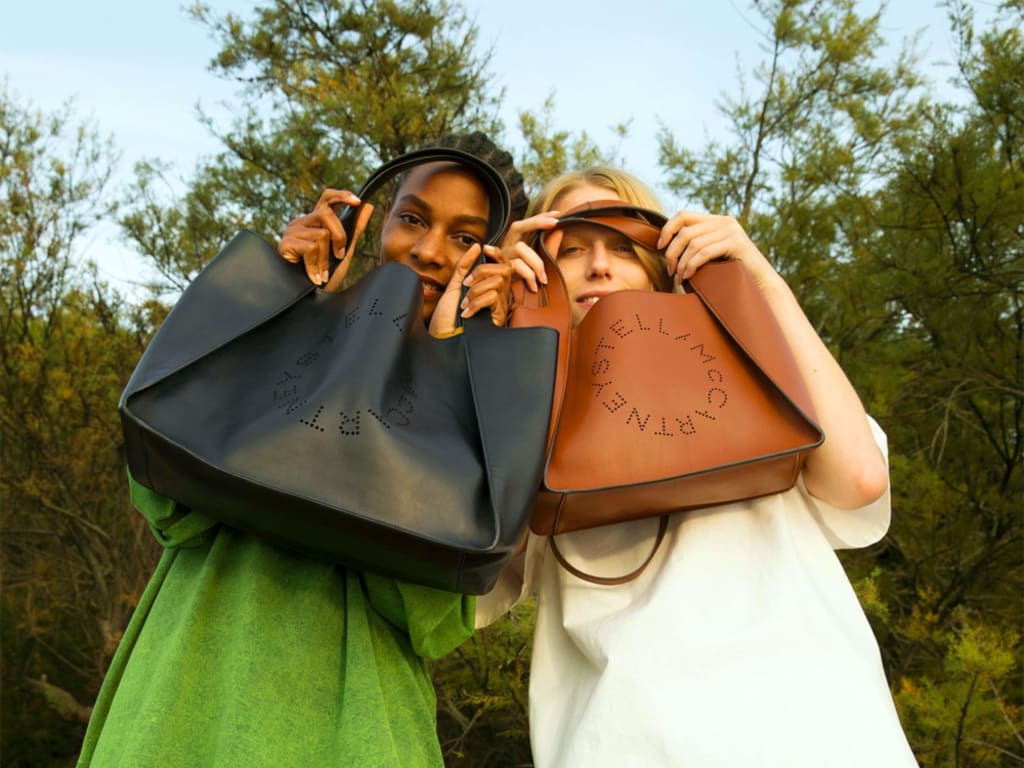 Guess what these three fashion designers have to say about vegan leather? Is it better or worse?
In every corner of our lives, from fashion to politics, living in ignorant bliss is a capital mistake.
Those of us that work in media being 'awaken' is paramount.
Our industry is leading the conversation in diversity, inclusivity, and self-expression.
We must be the most knowledgeable ones, to be able to advocate for better fashion standards.
To be able to draw attention to issues such as racial profiling and mental health in fashion. To be able to cover the industry's impact on the environment.
From ditching plastic straws to supporting animal welfare and sustainable marketplaces that give voice to emerging conscious designers, such as Wardrobe of Tomorrow.
Doing it halfway
Many of us have vowed to stop wearing fur, and others are phasing out all animal fibres such as silk, cashmere, and wool.
But, even those of us with the best intentions make concessions, from time to time.
We're sipping iced coffee though copper straws, but order daily to-go salads in rigid plastic bowls.
And truth be told, I know a lot of vegetarians and vegans still wearing leather accessories.
To be fair, there haven't been a lot of options for animal-free accessories.
What do fashion designers say?
Most fashion designers say there aren't enough good leather alternatives or recognisable brands.
Aside from Stella McCartney, can you think of any high-end designer labels doing luxurious leather accessories?
Probably not.
But as the conversation continues to grow, a new wave of emerging designers are changing that.
A new wave of designers
Consider Vicki von Holzhausen, who launched her eponymous handbag line in 2015.
The brand creates minimal, high-quality, and well-priced cross-bodies, totes, and clutches.
After working in automotive design for Audi and Mercedes-Benz, Vicki knew where to find the best leather suppliers, to create a durable, long-lasting leather product.
Durability wise, just imagine how often you slide in and out of a car. It's a lot.
That's why a genuine alternative to animal leather was critical to Vicki's success.
Shortly after her launch, she also developed a proprietary "technik-leather".
It is an animal-free, sustainably-produced material. Moreover, the material is just as luxurious and durable as the 'real thing'.
Initially, the designer gave her customers the option to buy animal leather products or vegan ones.
But then, von Holzhausen made an even more radical decision.
Vegan leather innovations
von Holzhausen dropped animal leather from her line.
Now, she offers exclusively technik-leather bags, accessories, and other small vegan leather goods.
"From the beginning, my brand has had an ethical mission. We make everything in Los Angeles and give back to the community. However, animal leather kept getting in the way. I asked my tanneries some hard questions, and I wasn't satisfied with their answers."
Many designers and naysayers will argue that because it's a synthetic material that requires lost of chemicals to be made, vegan leather is worse on the environment than animal leather.
But, according to von Holzhausen, her technik-leather is, smart, scientific and not "faux leather."
"Don't confuse PVC – found in some faux leathers – with my material. I use polyurethane made through a green-guard, LED-certified sustainable process. There, the water, resins, and solvents are recycled and used again. My vegan leather is 99 per cent waste-free."
In contrast, tanning animal leather can be polluting if the tannery doesn't properly discard the water and chemicals.
"Yes, our products are expensive. We're making them with the same artisan craftsmanship you'd find in a high-end leather bag. The material won't crack if it gets wet or it's humid, which often happen with other polyurethanes," continues the designer.
Vegan has to be expensive
An interesting point to add about von Holzhausen is that while the bags are promoted as 'animal-free' on her website, she isn't interested in using the 'vegan marketing' angle.
The word rarely comes up in her social media.