Ifu Ennada Clarifies Statement About $100,000 Dress, Insults Many Nigerians in the Process
"I don't know if I'll say they're not that exposed..."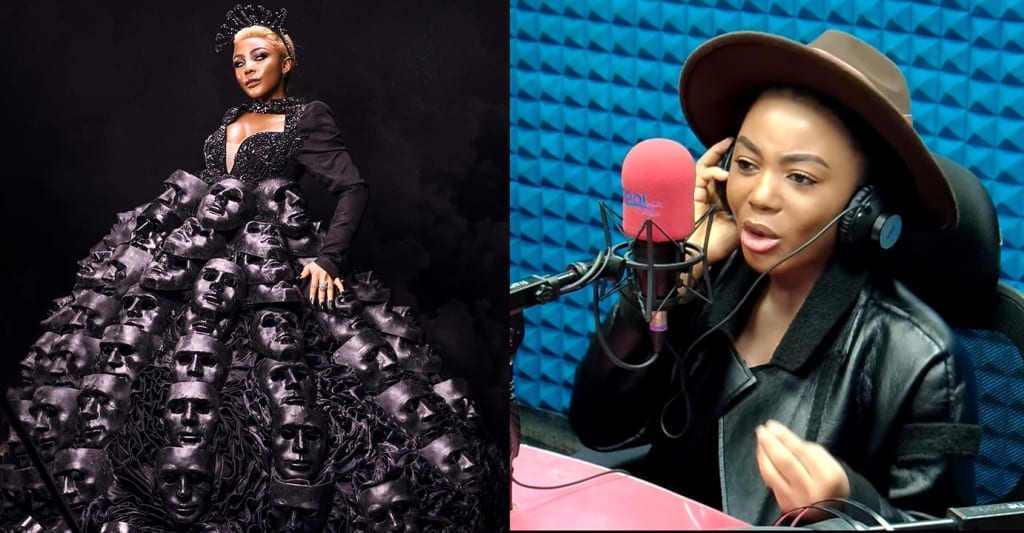 Big Brother alumni and actress Ifu Ennada caused quite a conversation over the week when she, in a very fiery Instagram post, said that her outfit to the AMVCAs was worth over a $100,000 USD. She said in the post's highlight:
To those Cret!ns who wrote [email protected] about my Look or intentionally posted my Look just to bash me, here's what I have to say: My entire look is worth over 100k USD... Yes you read that right! So if you don't have a minimum of 10k USD in a domiciliary acct, you have no right to speak on my Look. Basically, stay away from criticising my outfit if you're a broke a$s.
As you can imagine, the remark was met with a lot of backlash. Many people did not agree with or believe the statement about her dress and many people bashed her for "broke shaming" people.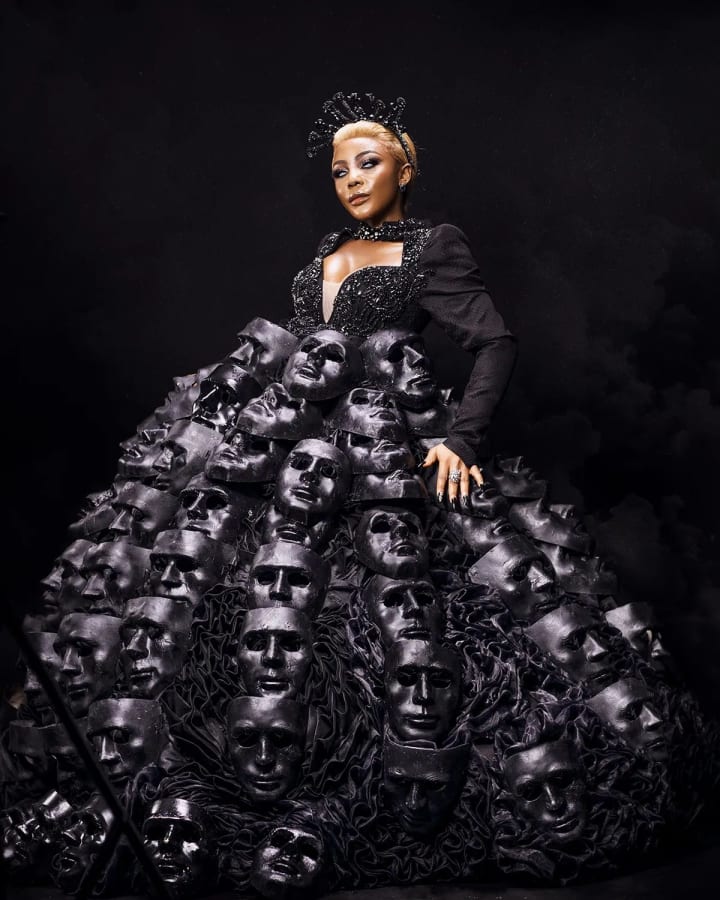 Now, during an interview with Cool FM Nigeria, Ifu Ennada sat down to clarify what she said about her outfit, and boy, did she have a lot to say. Without further ado, here's what Ifu Ennada said.
**Before reading on, please make sure to like and follow my Facebook page (Jide Okonjo) so you don't miss out on any new and interesting lists, articles, and stories that I post every single day. I have a really fun page. If you like my page, you will have fun too. So what's stopping you? Like my page and let's have fun together!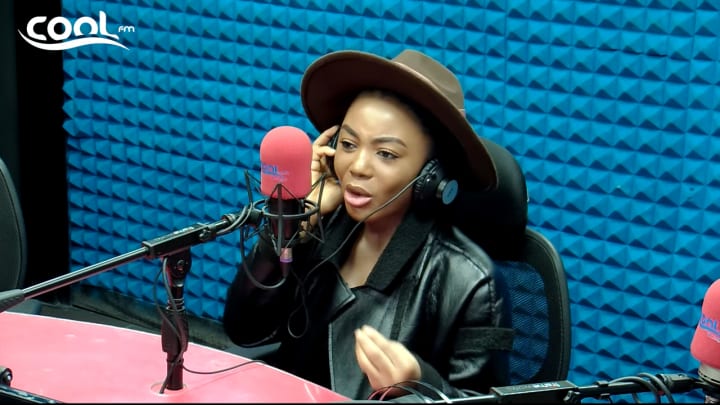 Speaking to Cool FM about her Instagram post, Ifu Ennada said:
First of all, a lot of Nigerians read with the intention to reply not understand. That is why most of them got what I wrote wrong. Because what most people thought I was trying to say or I said was that I paid over 100k USD for my AMVCA look and that's not what I said. What I meant was the worth of everything I had on: from my dress to my makeup to my hair was over 100k USD particularly the dress. Now what I wore is an avant-garde dress and to the right target audience, to the right market, at auctions, that dress can fetch well over $100,000. And it's not me who determined the value of the dress, it's the designer. It's the target audience. People who can actually afford things like that. We see that happen in Hollywood all of the time. But I feel like a lot of Nigerians, I don't know if I'll say they're not that exposed. Maybe it's the hater in them or something. I also feel like maybe because their reality is quite different. There are some people who will hear that D'Banj has a shoe of N2 million and say "ha! how?", they'll never understand that because that's not their reality. So what I was saying essentially was that this is the value of what I had on. I was really upset that people didn't understand what I was wearing. I got a lot of comments like "oh she's demonic", "go for deliverance after this", you should see my comments section. So when I was writing that post, I was very upset and I needed people to know that this thing is very very valuable and I'm so glad that I had it on. I never said I paid 100,000 USD for my outfit please. I mean Pulse Naija senior editor went on his website and called me a liar, and said that I paid 100,000 USD for my outfit, that that's also how I've been lying on social media that I make N5 million everyday. I never said all these things that you people are saying, I don't understand, because what I wrote is right there. I feel like because most people fail to understand simple English, this is why people fail English a lot in school. So that's it.

Some people said "oh but why did you say if you don't have up to $10k in your account, you shouldn't comment?" But that's the thing. A lot of the people trolling me are actually people that I feel could use N5,000 from me, N10,000 from me. If that's your reality, you should focus on being more productive so you can remove yourself from that poverty line. Not trolling a celebrity who if I decide not to work this year, by the grace of God, I'm okay. But that is not your reality. How could you ever even understand that a dress can be over 100,000 USD if you're struggling to feed yourself, to just even buy one balanced diet per day. So it wasn't coming from a bad place. Like some people would say "oh you're broke shaming people", no, I'm speaking reality. This is not your reality, you can't understand it.
Whew! She really said a lot. A little fun fact, just for anybody reading this: just because something negative is someone's reality doesn't mean it should be talked about so callously. I understand that she is angry and her message is passed across loud and clear but the way she has dragged millions of Nigerians like this unprovoked because of a dress, na wa!
What did you think about Ifu's comments? What did you think about her dress? Let me know what you think by leaving a comment below or on my Jide Okonjo Facebook post.
That's All.
I hope you've had fun. Don't forget to like my page (Jide Okonjo) if you don't already for more stories like this, the fun never ends
To catch up on other content you might have missed, click here.
Until next time, have a wonderful rest of your day.
Reader insights
Be the first to share your insights about this piece.
Add your insights