I Thrifted The Thrift Store Queen
There are perks to having a sister who runs an online thrift store from her apartment.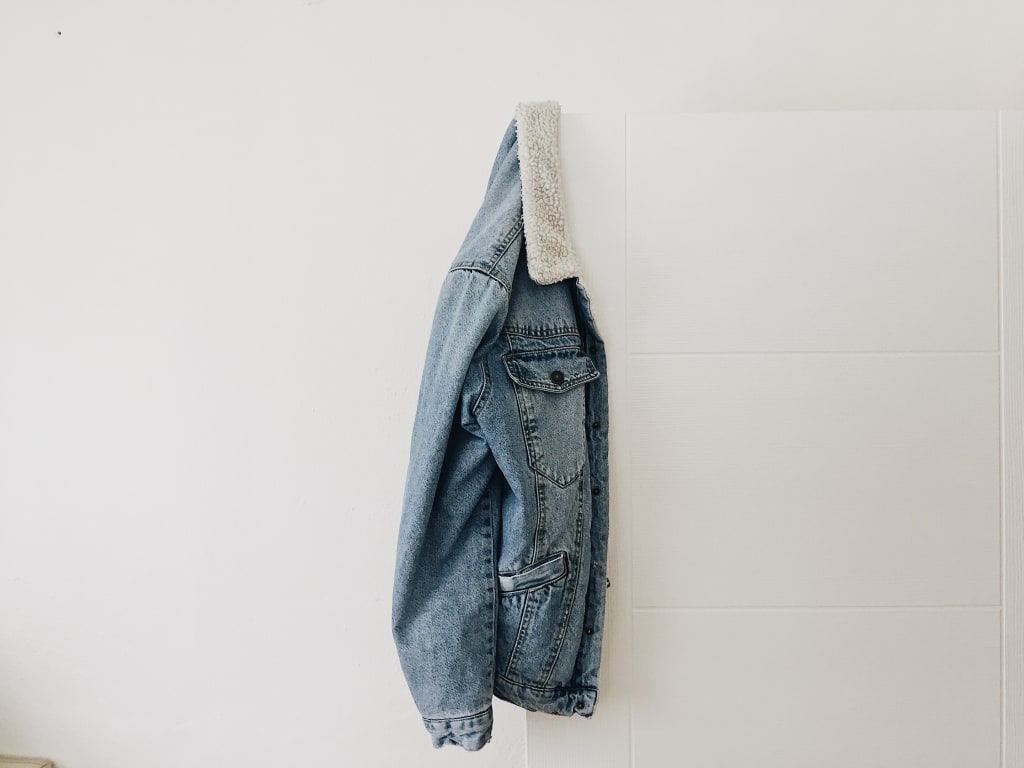 Photo by kemal alkan on Unsplash
The art of thrifting is something that my older sister has spent the past decade trying to perfect.
She knows where to look, when to look, and most importantly WHAT to look for.
Be it vintage dresses, red bottom loafers or a pair of old school Levi's jeans worth a pretty penny, she knows what can be valuable.
My sister has brought me along for a number of thrifting marathons, we even spent an entire day during a Florida layover driving to every thrift and vintage shop within reach.
I have seen some really cool items come and go, but there is one in particular that inspired this story.
I was at my sister's apartment helping with inventory sorting, measuring, listing items etc.. I decided to bust open one of the bags that hadn't been checked yet, and found a beautiful wool lined denim jacket.
Truly a beautiful piece, and you wouldn't believe how warm and comfortable it is. I was shocked when I pulled it out of the bag and got a good look at it. The super cool washed and faded look really sold me.
My sister was 3 feet away and heard me gasp, turned around and said "oh no no no, don't even think about it".
Obviously she remembered finding it a few months back and told me how it was buried at the back of a men's jackets rack at a thrift shop in downtown Toronto. She got it for $24.99.
I loved it, and immediately told her to name her price.
Obviously I had the brother card to pull, but she STILL went on to tell me how she could easily list it for $100 and have it gone in no time.
So I offered her 20 bucks, and she threw a shoe at me.
I countered with 50.
She gave me a long hard sigh and reluctantly agreed.
She continued by telling me how many more hours of free labor she expected from me in return for the discount. At that point, I wasn't even paying attention anymore and blindly agreed.
I was too busy admiring my new favorite jacket. What a great find, I made sure to pack it up nicely to take home.
As with a lot of thrift and vintage store finds, it had a bit of an odd and somewhat musty smell to it. But I wasn't worried, I knew how to wash it carefully so that the jacket would stay in good shape.
I took it home with me, cleaned it up nicely and took it out on the town that weekend. The compliments kept on coming, and I loved every minute of it. There was even one random guy who walked up and offered me 150 bucks cash for it on the spot. I happily declined.
I looked into the labels, buttons and manufacturing tag a little more the next day. There was a tag attached to the upper left pocket that read "ENERGY" and the buttons themselves had the same word engraved in them.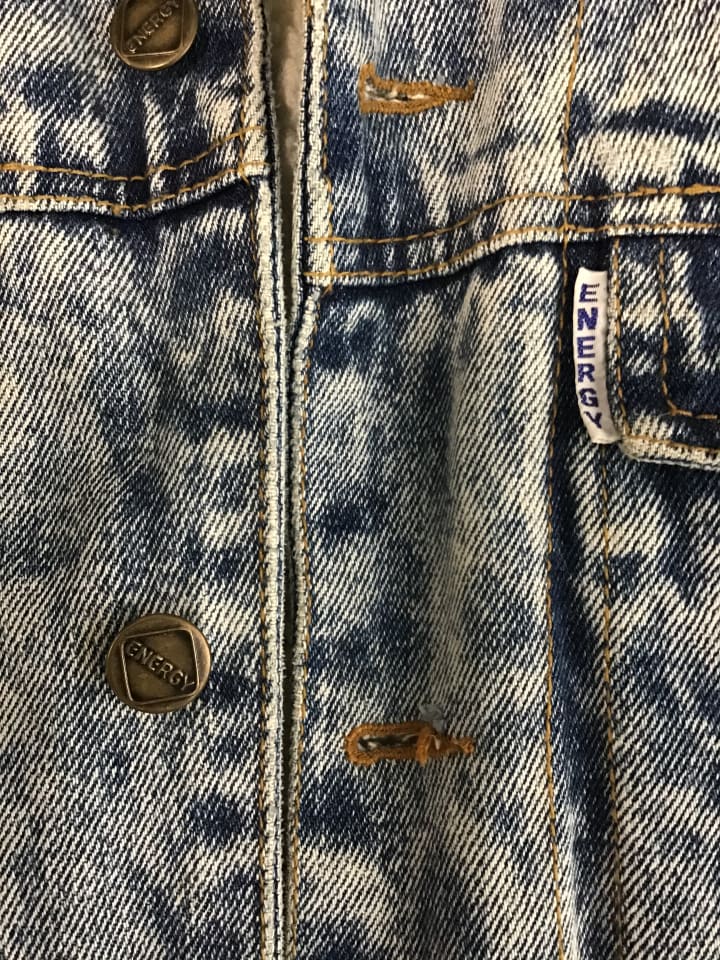 I have scoured the internet far and wide looking for any sign of the company or manufacturer that produced these jackets. There was no product number on the inside tag, just the washing and handling directions. I couldn't find anything.
So about a year ago I decided to put the jacket on Facebook marketplace for an inflated price, just to see if I could get any real interest.
I listed it for $500 dollars. I had seen vintage denim jackets go for upwards of $800 so I figured this wasn't the craziest price, but it was definitely still a reach.
To my astonishment, I had a message in my marketplace inbox within 48 hours of the listing going live.
The guy on the other end said he had never seen one like it, and was somewhat of a denim jacket collector. He told me that my price was high but the apparent quality and originality of the jacket made it very desirable.
He ended up offering me $400 cash and was willing to drive from 2 hours away to pick it up. I seriously considered the offer as I was in the middle of expanding my investment portfolio and could have used the extra capital.
But then I thought about how much I liked the jacket, and remembered how I had come to find it.
My relationship with my sister is very important to me, and the fact that I had found it while spending some rare 1 on 1 time with her meant a lot.
Sentimental value ended up trumping the money, and I still have the jacket to this day. No regrets whatsoever.
It is still one of my absolute favorite jackets in the arsenal, and always reminds me to give my big sister a call when it has been too long.
When you really think about it, I thrifted the thrift store queen. Not bad for a rookie!
Thanks for reading and happy thrifting.
About the Creator
Professional Online Content Writer & Editor
Canadian Born & Raised
Science Grad - Undercover English Major
Experience & Advice | Entertainment & Education | BSc
Reader insights
Be the first to share your insights about this piece.
Add your insights