How to Style Biker Shorts
And Where to Get Them from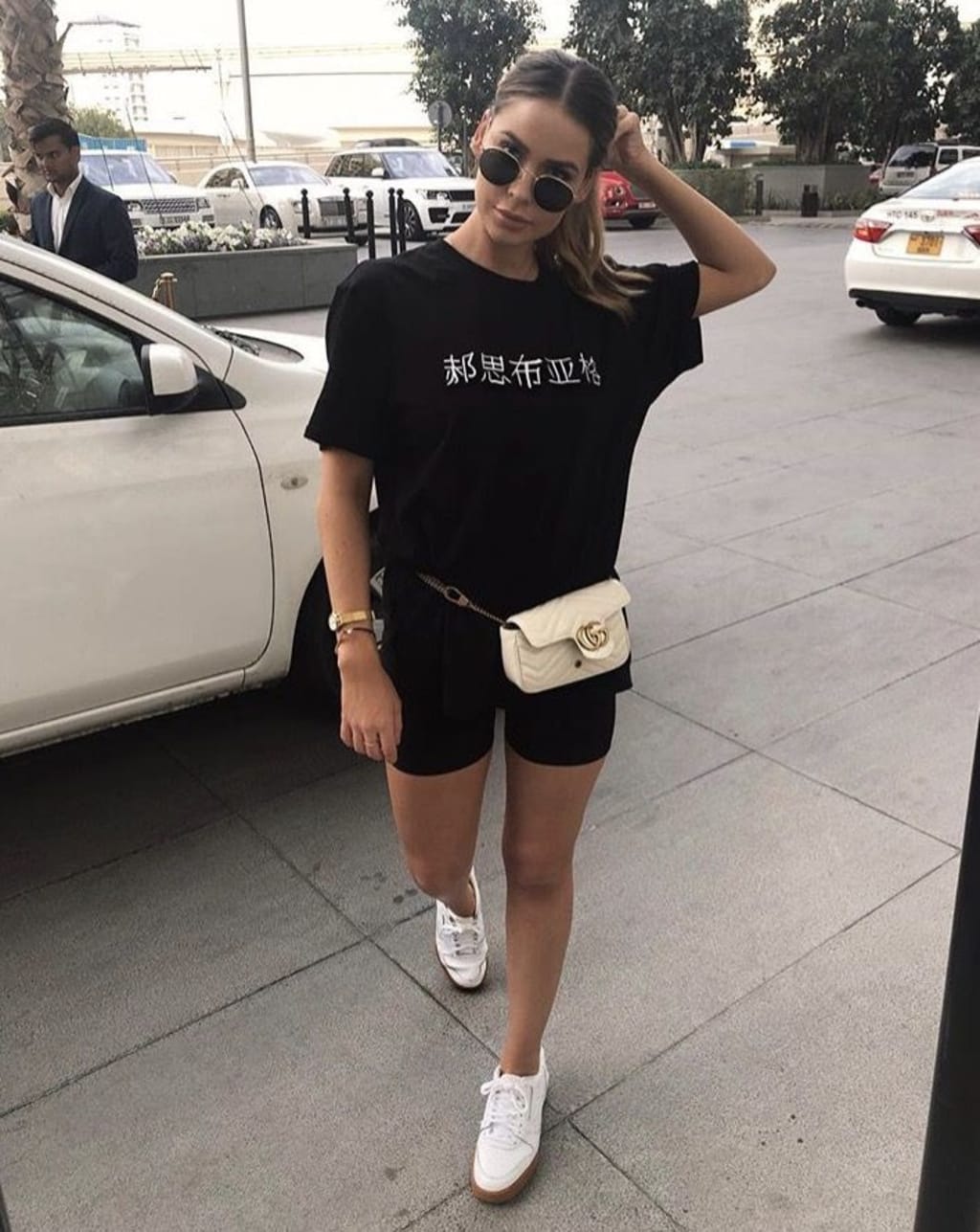 Biker shorts. Who would've thought they would've been roaming around today? These shorts that resemble commonly unpopular Bermuda shorts are looking like they're here to stay. Also called cycling shorts, these shorts that cut off before the knees and aren't worn by just bicyclists anymore.
How could these shorts become such a huge part of the fashion world today? You'd think that athletic clothing combined with high fashion wouldn't make any sense. It steers away from the new and current trends. Well, in the latest NYFW show, many designers had their models in high-end versions of biker shorts.
To become a part of this current trend, you don't have to shell out all of your savings to participate. I took an old pair of leggings and chopped them to where they hit right above my knee. If you don't have an old pair of leggings, I am sure you can find them at your local thrift store. If you prefer to get your hands on them with the click of a button, then here are a few that I found at a good price.
These are made out of cotton and spandex, your typical legging material.
Let's face it—everyone loves the color black. These biker shorts from PrettyLittleThing come in a lot of different colors.
These biker shorts from Urban Outfitters are a little shorter than "typical" biker shorts, if you're into that.
We love Old Navy, and these biker shorts are from their athletic section.
Now that you know where to get them or how to make them if you don't have them already, here a few ways to style this growing trend.
Casual
My favorite way to style biker shorts is the comfiest way: an oversized t-shirt with slides or sneakers. This is a great outfit to wear when just lounging around, running errands, or hanging out with your friends.
An Easy Summer Outfit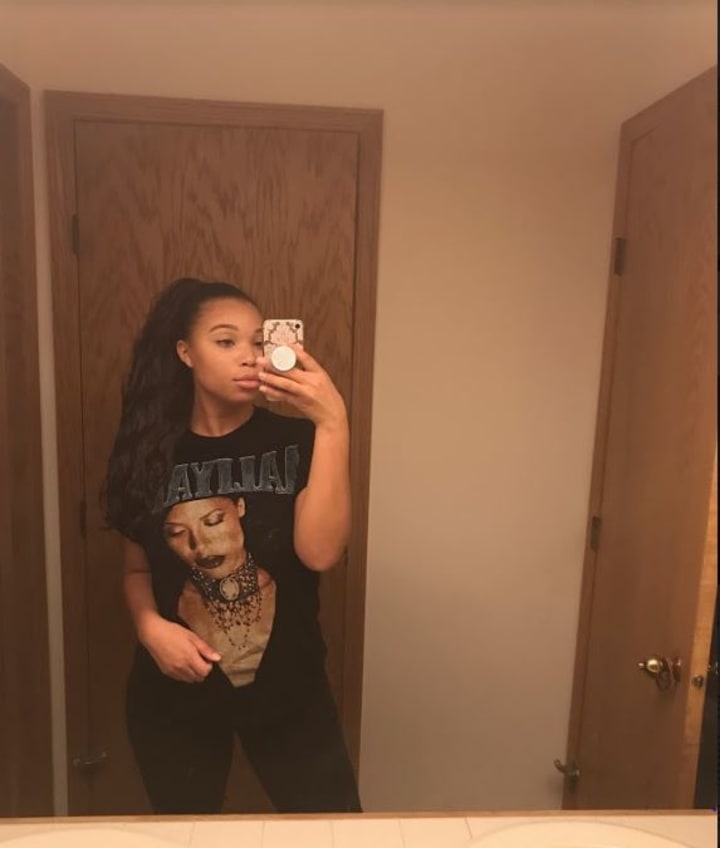 The Aaliyah shirt is from Urban Outfitters off the sale rack, and the biker shorts are old, cut-up leggings. Staying up on the current trends doesn't have to be expensive!
Layered
Since fall is almost here, biker shorts are an essential to this layering season. They would be perfect underneath a mini summer dress with a cute pair of boots.
Casual Friday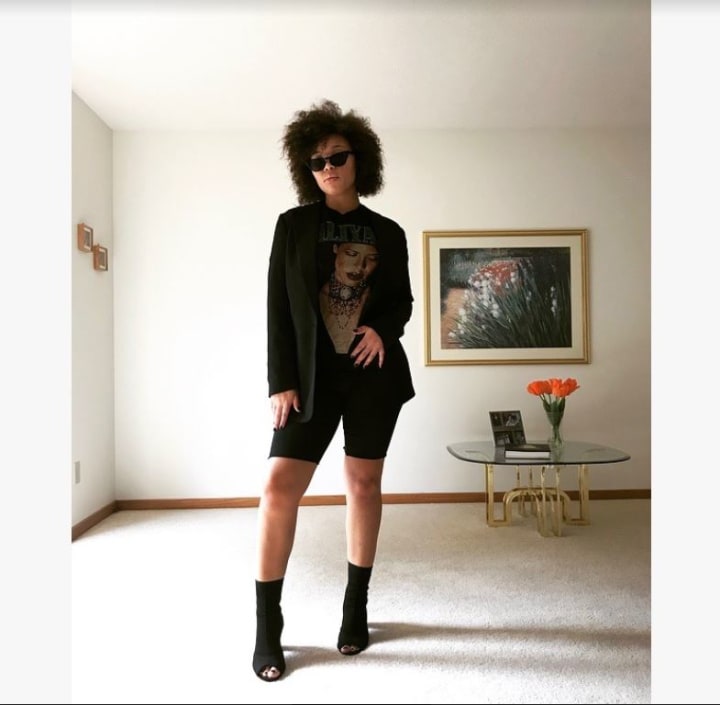 Take the easy summer outfit from above and make it work appropriate (depending on where you work). Add a blazer and some heels to dress up the biker shorts. The blazer is originally from H&M, but a friend gave it to me. The sock boot shoes are from Target. The sunglasses are from Forever 21.
Day to Night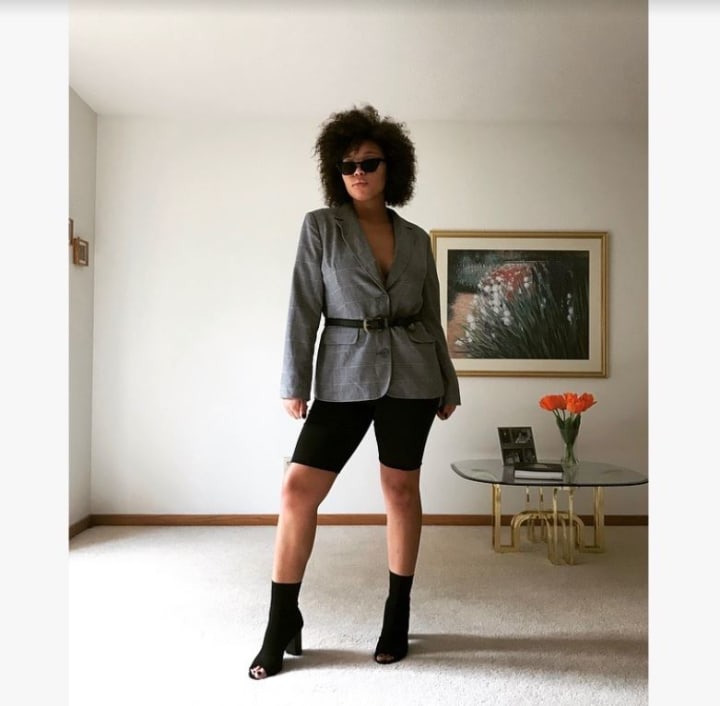 This is similar to the outfit above, but you can definitely wear this after work is over. Just clock out and throw on a belt to create something different from what you wore to work. This blazer is from the thrift store, and the belt is from Tobi.
Athleisure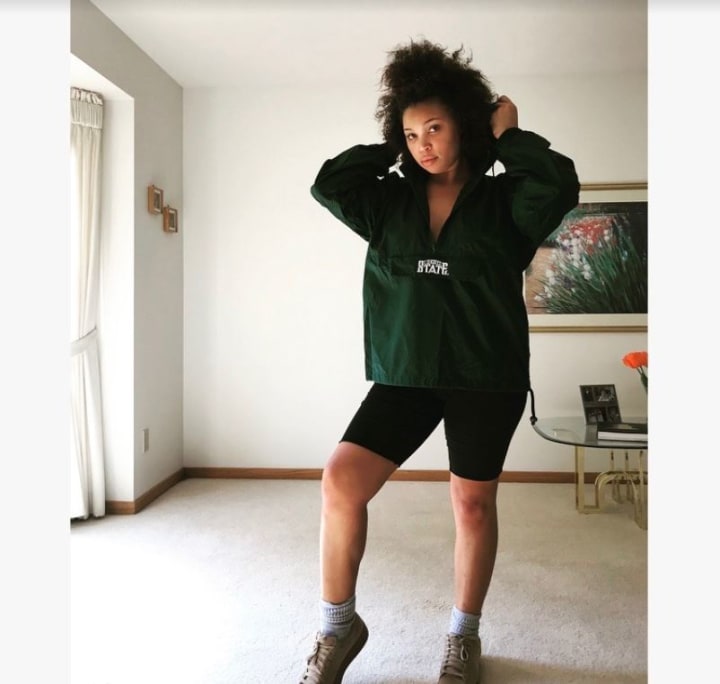 Biker shorts are comfortable, so it's best to pair them with comfortable clothes. This windbreaker was in my parent's closet, and I don't know where I got these socks from. These knock off Puma platform shoes are from Payless. This outfit would be perfect to wear every day.
Biker shorts have been around for a long time. They are becoming popular in the fashion world again. You don't have to spend a fortune to be a part of this trend. These ways to style are what I think would look good. But if this doesn't match your style, Pinterest, Instagram, and Tumblr are good sources of outfit inspiration.