How to Shop for Jeans Online and Get a Perfect Fit
It's very safe to say that most of us enjoy our fair share of shopping – especially for clothing.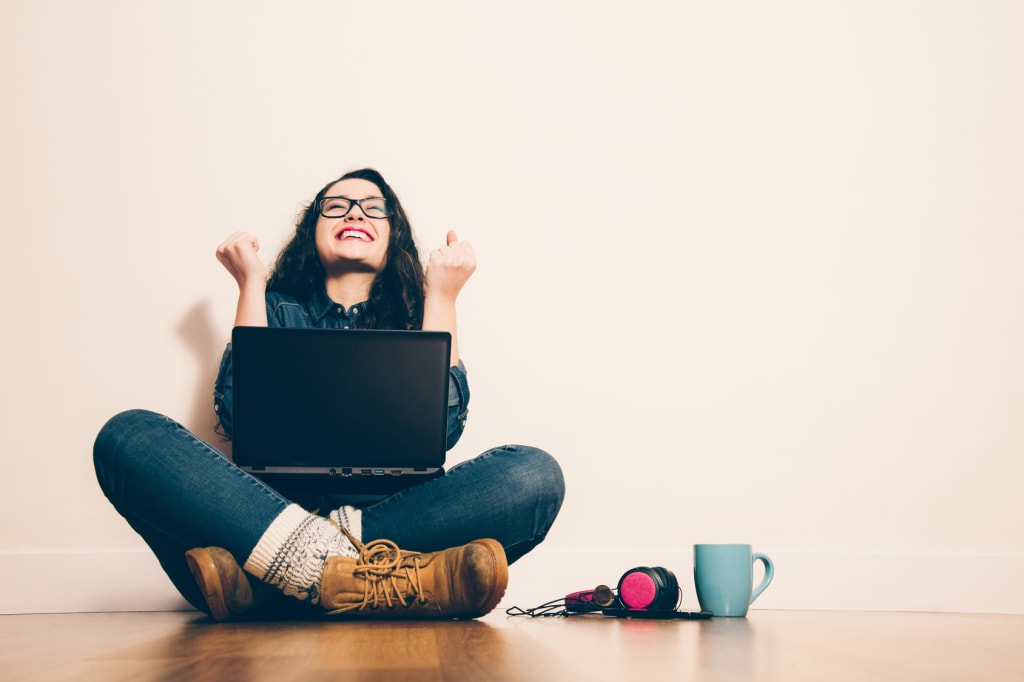 People have made careers as personal shoppers and helpers, and it's no wonder considering how much value we put on the clothes we wear and how they make us look. In recent years, a lot of us have switched to shopping online, which can often save us time and money. However, the one obvious downside to online shopping is that you can't try on the clothes before you buy them. And fit is so important—especially for jeans. So, how can you make sure you end up satisfied with the jeans that arrive? Here are a few tricks:
Check the return policies.
Even with all the tricks and hacks in the world, you never know what you're going to get, so it's important to make sure the store has a good return policy so that you can exchange the jeans if something's wrong. This also leaves you the opportunity to order several different sizes and send back the ones that don't fit. If you really want a pair from a store that doesn't have a return policy, have some other backup plan in mind, like gifting the jeans, reselling them, or donating them to a charity shop.
Have a measuring tape nearby.
Various try-ons have shown that a single size can vary up to three inches across different retailers, and sometimes even within the same store. So numbers can only give you an approximate indicator of which size you should take, therefore you want to look for a size chart and compare your own measurements with theirs. Buy a cheap measuring tape that has both centimeters and inches and measure yourself when shopping. Make sure you're not sucking in your stomach or pulling the tape too tight because that will only lead to a pair of jeans that are too tight.
Know which styles fit you.
Everyone has that favorite pair of jeans that they wear to death because they are just so comfortable and make you look sooo good. Chances are, other jeans in that style will fit you just as well. You'll see that women's jeans in online shops are sorted by styles, so you can easily filter out the ones you know will probably look best on you, and you don't have to spend time looking through fits you don't want. If you do want to try something completely new, you should probably try them on in a physical store first to see what you should be looking for.
Read the comments.
Retailers often don't have the time to write down exact information for each product, so you're just left with generic information that doesn't give you a solid idea of the fit of the product. However, if you read the comments under the product, look at "as-seen-on-me" pictures and read reviews, you'll find a lot of useful information, including people giving their exact measurements and saying how the jeans fit on what part of the body. This is your best source of information and you should definitely add on to the pool after you receive your jeans. If the store doesn't have a review section, a quick Google search will probably give you some information.
Are you ready for alterations?
Before you buy your jeans, you should probably ask yourself how perfect of a fit you're expecting to achieve. Jeans bought online will rarely be absolutely perfect, and you should be prepared to do things like shortening them and inserting an elastic band or an extra button. If you're not prepared to do some of these alterations, either by taking them to a tailor or by doing it yourself, then you should probably stick to trying things on in-store or simply ordering something you've owned before so you know exactly how it's going to fit. Remember it's not the end of the world if you have to make an alteration, and you can also make them "temporarily" by cuffing the legs, wearing a belt, etc.
Buying jeans from your bed in your pajamas is a sign of how far we've come with shopping, but it does pose some struggles. However, these tricks will ensure that you have a great experience every time.