How to pick the perfect glasses based on your skin tone and hair colour
How to pick the right colour for your glasses frame?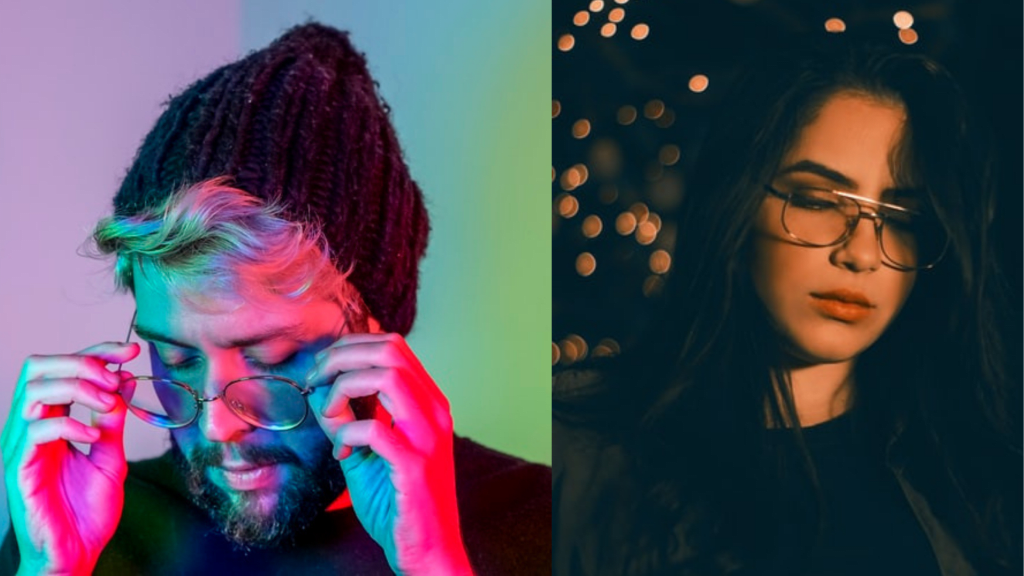 When we buy glasses online, we are always looking for a pair that goes with everything. This is why many of us settle for neutral hues that work well for any look but don't give a unique look that we all desire.
While neutral colours are known for their versatile quality, if you want to make a statement with your glasses, wearing colourful frames might help. But, whatever colour you choose, make sure it complements your hair and skin tone.
Whether you buy eyewear from a store or look for online glasses frames, knowing your face shape, skin tone and natural colour palette will help you to narrow down your choices and choose better. If you have your heart set on a particular frame style, look for the different colours available and pick the right one for you.
How would I know which frame colour will suit me? What exactly do I need to look for in glasses?
If you also have these questions in mind, read this article to know how to pick the right frame colour eyeglasses.
Skin Tone
Depending on your skin tone - warm or cold, some frames are more likely to look good on you and enhance your overall look. Determining the colour of your skin and its undertone is the first thing you should consider when you want to buy glasses.
Cool skin tone
People with a cool skin type have a pink undertone that looks good when you wear colours that are known to have a blue base. Colours like silver, pink, blue, green, gray or even transparent frames will go well with your skin tone.
If you want to go for a bold black frame, make sure it has subtle patterns so the entire look seems to be more balanced.
Warm skin tone
These skin types are known to have a golden cast and wearing glasses of similar undertone such as gold, brown, orange, red, yellow or tortoiseshell glasses will look beautiful against your warm skin tone. Do not hesitate to try on the boldness of purple or black as you can pull off these colours with ease.
Neutral skin tone
Noted for having both pink and gold undertone, neutral skin types are truly blessed as there is not a colour that won't suit them. Whether you want to go bold with black or neutral with tortoiseshell variations and transparent frames, no colour will ever let you down.
Hair Colour
The colour of your hair holds the same significance as your skin tone. Picking glasses that will blend well with your particular hair colour will give a striking finish to your overall look.
Black hair
If you have black hair, play safe with darker frames and add a sophisticated touch to your vibe. Also, wearing bright colours like yellow or red will create a sharp contrast which is apt if you want to draw more attention.
White or gray hair
Choosing dull frames can make your entire look seem somewhat washed up. Go for bright colours and add a pop of fun to your appearance.
Red hair
Colours that are just as vibrant as your hair are an ideal choice for redheads. If you want to stick to conventional styles, darker frames will help.
Brown hair
Wearing warm, earthy shades such as brown, amber, sky blue or green will be a perfect match for your brown hair. However, if your hair is more pale, dark frames will add balance and depth to your look.
Blonde hair
If you have dark blonde hair, warm shades like beige, dark brown or tortoiseshell will give you a neutral look. However, if your hair has platinum undertone, try out bright colours and create a contrast against your ashy blonde hair
Are you ready to try out colourful frames? Take this article as your style guide and add a pop of colours to your style.