How to Look Put Together
Whether in jeans and a tee, or bodycon mini dress.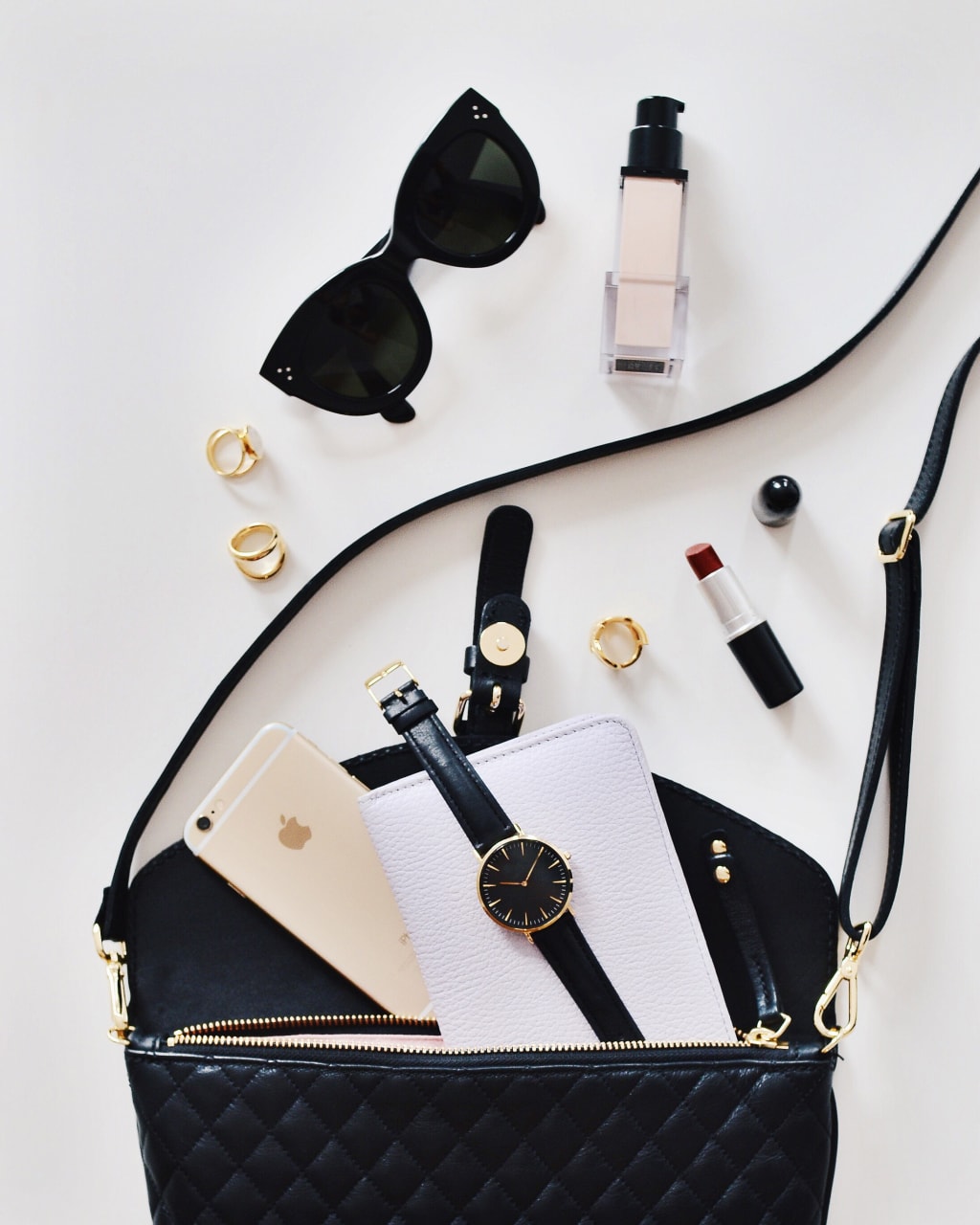 It's a dream which many of us strive to achieve; that fine line between an effortless, 'just rolled out of bed' reality while appearing perfectly elegant, stylishly and expensively dressed. In this busy world, few of us can dedicate hours each morning to ensuring that our clothes, makeup, and hair are all flawless and perfectly elegant, and so I have compiled my top tips on how to look more 'put together' in your day-to-day look on a minimal budget, and with minimal effort.
You're welcome, lovelies.
Dress for your skin tone
The first step to achieving an effortless, flawless look, is to understand how to dress for your skin tone. Grab a piece of white paper and hold it up against your flesh. You'll want to do this while makeup-free. Take a close look, for while the surface colour of your skin changes, your true skin tone is determined by the undertones. If your skin looks yellowish or greenish, you have a warm undertone, whereas pinks or blues indicate a cool undertone. Grey or ashen tones indicate a neutral skin tone. Additionally, the colour of the veins on your wrists also indicate your skin tone; people with warm undertones, veins will appear green, whereas people with cool undertones will have veins which appear to be blue or purple.
A could write an entire post on this topic alone, but as a basic guideline to get you started:
Warm undertones look great in red, orange, gold, peach, coral, olive, creams, or cappuccino colours.
Cool undertones look great in gemstone tones, pastels, blues, purples, rube, rose-pink, pure white or cool-greys.
Neutral undertones allow the most versatility when choosing colours. Those with neutral undertones can get away with wearing almost any colour, but look best in faded rather than bright colours, such as dusty pinks and blues, off whites, mid-greys, and black.
You could go one step further and take note of your eye and hair colour too. There's a really great guide here which goes into further detail on finding your colour range based on your skin tone, eye, and hair colour.
Invest in Quality Items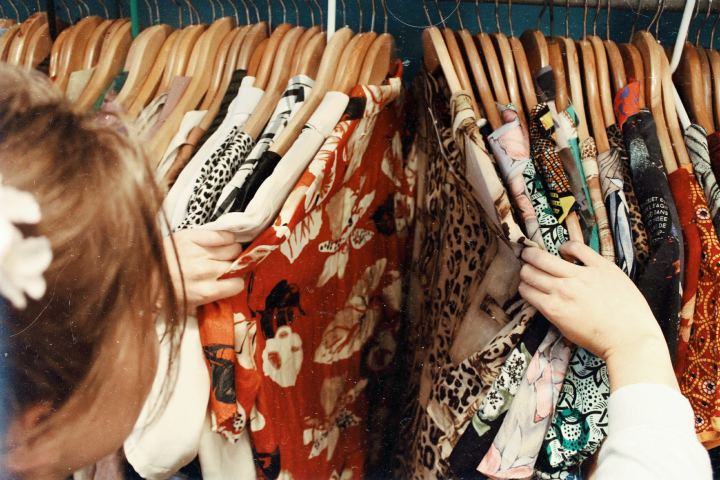 The fast fashion industry (and today's rampant consumerism) has taught us to opt for quantity over quality. It's so tempting to treat yourself to yet another dress or cute t-shirt when the price tag is so low, but think about it, how long does each item last until it needs replacing? Take a pair of jeans, for example. A staple of every wardrobe. You can buy a cute pair of skinny jeans at H&M or Topshop for about £15, or less, and probably have to replace them within three-six months, or invest in a quality pair of Levi's Made and Crafted Jeans, and they'll last you for years. In the long run, you'll save so much, and your wardrobe will look immediately all the better for it. Net-A-Porter is a godsend for buying quality on a budget. Or, if you're on a really tight budget, even just heading to the fancier end of the high street can make the world of difference. Head to vintage shops and markets for long-lasting bargain items, which have already stood the test of time—though if buying second hand, take care to check for stains, tears, and other blemishes.
Hair, Face, Outfit
There are three elements to every 'look'; how you style your hair, makeup, and your outfit. I was once told that as long as two of the three are on point, you will look put together. So, if you're having a bad hair day, throw it up in a ponytail, but make sure to take a moment to apply a little lipstick and to choose your outfit carefully. Throwing on a white tee and a pair of jeans? Take some time to style your hair and apply a strong cat eye and a slick of highlighter. You don't have to look flawless to look beautiful and well put together.
Roll, Roll, Roll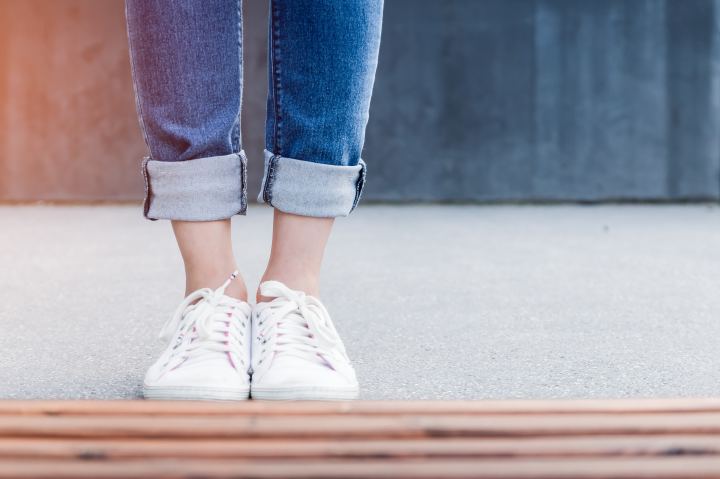 The key to looking put together is all about the details. Whenever I wear jeans and/or a shirt, I roll my sleeves and cuffs. Bonus tip for wearing shirts. I like to tuck my collar into my shirt, to hide it entirely, and leave my top button open, to create a collarless, plunging neckline. It's like a whole new top! It takes all of two seconds, but the attention to detail makes all the difference.
The Importance of Shape-wear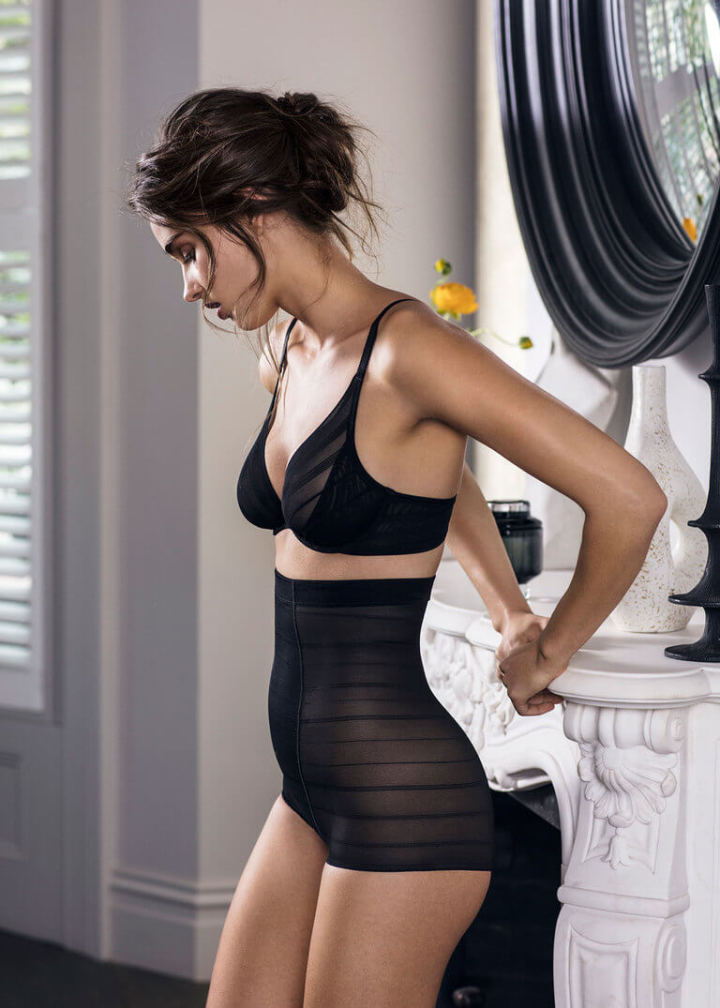 Panty lines can ruin any look. The who point of lingerie is to add mystery as to what's going on beneath your clothes, so as much as I love beautiful, lacy lingerie as much as the next girl, I also highly recommend investing in a range of shapewear. The trick is for people to have no idea exactly what is going on beneath your clothes. Undies should not be visible, either peaking out from above your waistband or as panty lines showing whenever you move in that silky dress which clings to every curve. Not to mention the main function of shapewear in the first place; to smooth and accentuate your curves. Often, it's not that our clothes are ill-fitting, regardless as to what the tag says, it's that we're wearing the wrong underwear beneath them.
A Strong Red Lip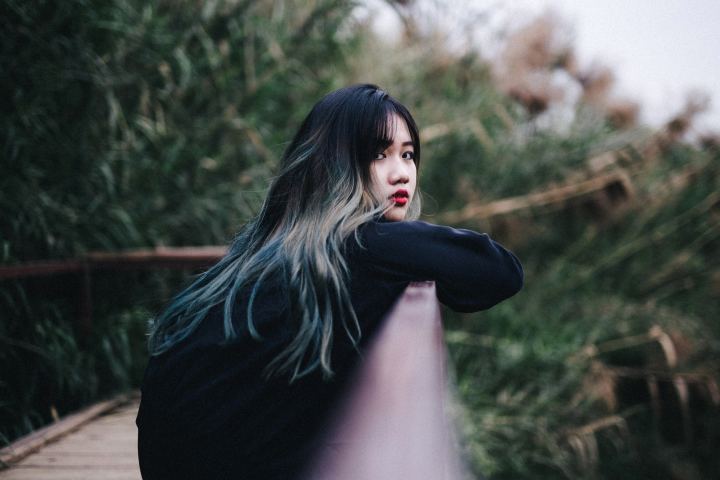 Sometimes our skin deserves a break from the foundation we tend to plaster all over it before we leave the house. Or perhaps you never wear any in the first place. A bold red lipstick gives the illusion that you're wearing makeup, and so I always make sure that I put some on before I leave the house, even if I'm giving the rest of my face some much deserved time to breathe. Red lipstick is so versatile; it's sexy, formal, feminine, professional, casual. It can be worn with any outfit, for any occasion. It's the must-have of my makeup bag. Even if you're just rolling out of bed to grab a coffee and a croissant, fully intending to retreat back under your duvet the second you head back home, it will give the impression that you have a better way to spend your day than surfing cute cat videos on youtube. Not that we don't all need such a day now and again.
Decide on your outfit the night before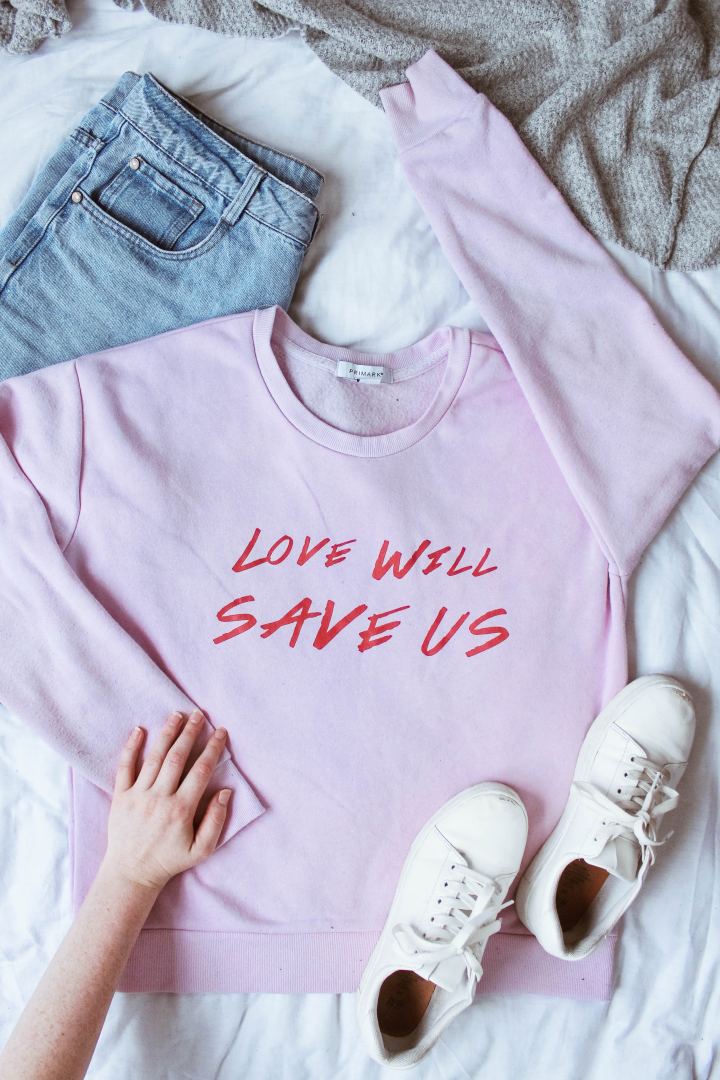 As much as I can appreciate the idea of wearing the same outfit every day, as Mark Zuckerberg does, in order to eliminate the time wasted in deciding what to wear each day, or the system of wearing the same t-shirt on set days of the week, as does Sheldon Cooper. Frankly, I enjoy the fun task of putting together an outfit and discovering new item combinations and accessories far too much for such a practical wardrobe. That said, one thing which I have found to be a game changer in how 'put together' I look each day is selecting and laying out an outfit before I go to bed, rather than spontaneously selecting whatever takes my fancy in the moment. It forces me to slow down and to pay attention to what I'm putting together. Because, let's face it, we've all caught our reflection in a shop window and realised that our shoes completely clash with our dress, or that we shouldn't have worn bright red lingerie under a white skirt, or that our dress is a lot sheerer than we originally realised. Take a moment not just to pick something which we think will work well together, but pay attention to colour combinations, fabric densities, what lingerie will work best (especially if wearing anything backless/plunging/cutouts), and details such as zip colours and the metals on our bags and shoes. Of course, perhaps you'll realise that something doesn't work quite as well as you'd thought once you try it on in the morning, but if you've already taken the time to create the outfit in the first place, it's much easier to swap out an item or two and find something that works rather than to start from scratch, throw something together and fail to pay attention until you're checking yourself out in shop windows.
Match your Metals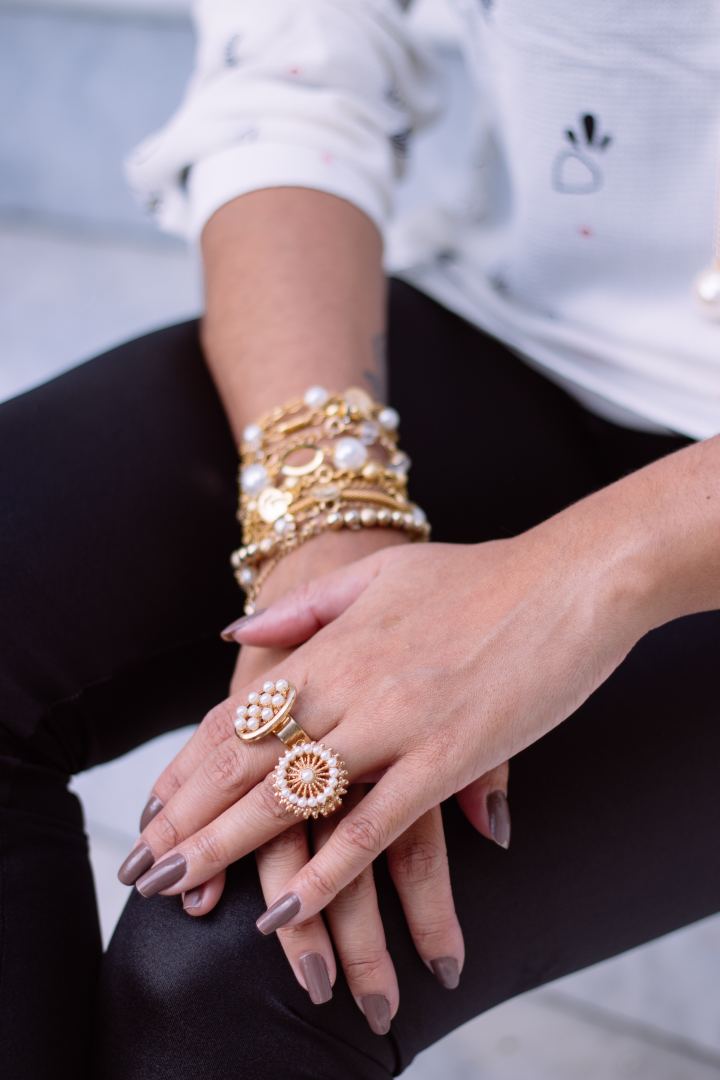 Again with the details. Few people will consciously notice if you match the buckle of your belt to the chain-strap of your handbag, the zips on your boots and your jewellery, but on a subconscious level, at least, they will be able to recognise just how well put together you look, without quite being able to put their finger on why. If you do want to mix metal colours, choose a statement piece of two-tone jewellery, but otherwise, choose a colour and continue throughout your outfit.
Get a Manicure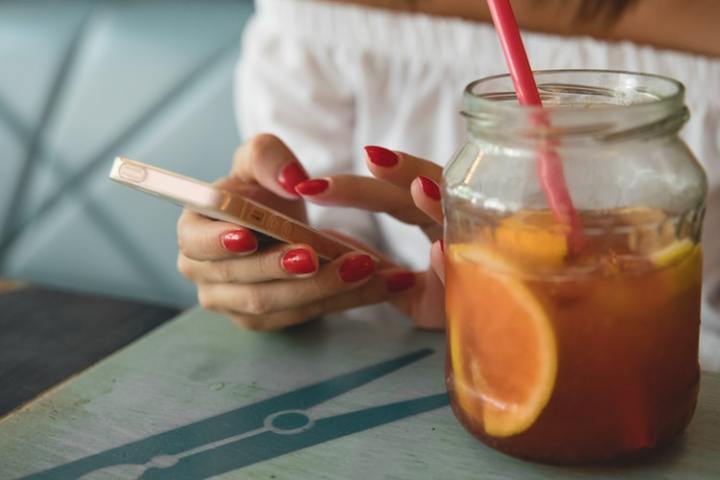 Chipped nail varnish always looks sloppy. Take the time to head for a professional, simply manicure, such as a french manicure, or a classic red varnish. Or, perhaps you prefer to keep your nails varnish-free, in which case, coat them with a protective top coat (you can even buy top coat nail varnish which provides UV protection). Another small detail that will make a huge difference.
Monochrome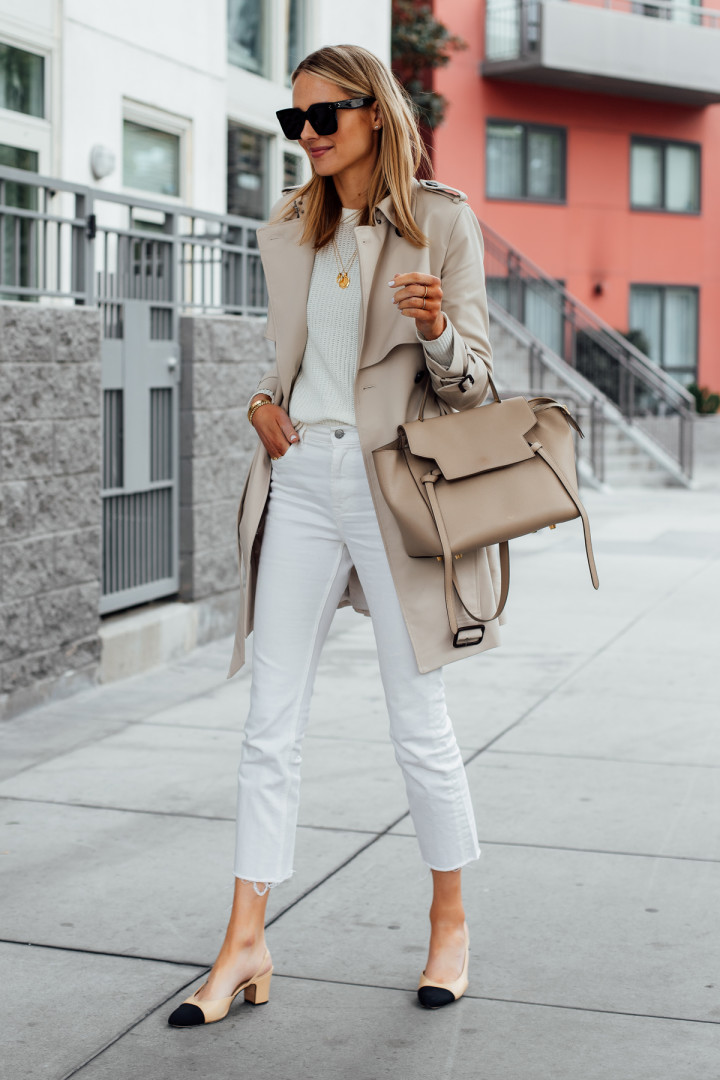 Black is my personal go-to when I want to wear something which I consider to be a 'safe outfit'; flattering, slimming, stylish, and simple. Black is the classic monochrome colour to wear in a single outfit, but any colour will make an outfit look instantly more put-together, as well as more expensive. The trick here, however, is 'less is more.' It's easy to wear too much of the same colour in a single outfit. Don't overload on accessories and layers unless you want to look eccentric. Neither should you obsess over matching tones exactly. Pair a grey coat over a dove grey skirt with a pure white t-shirt. Tuck a hot pink jumper into pastel pink trousers. This is also an excellent opportunity to buy yourself an amazing co-ord outfit for perfectly put together, matchy-matchy outfits.
Invest in a good haircut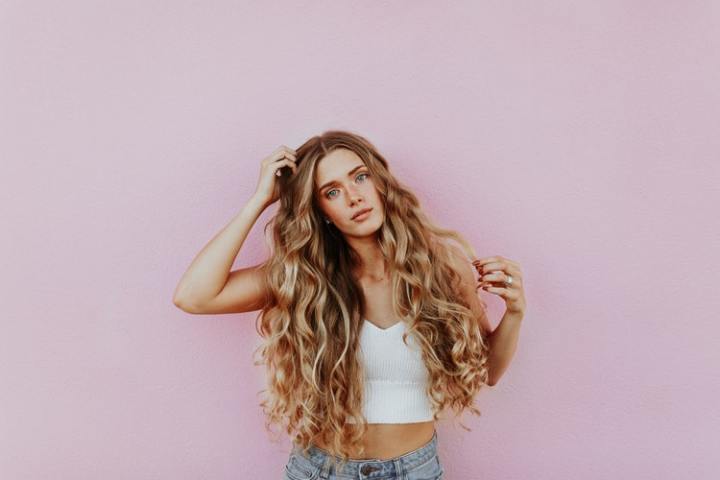 I realise that sometimes one's budget simply doesn't stretch as far as to invest in a good-quality wardrobe, afford regular manicures AND routine trims at a fancier, and therefore, pricier hair salon. Even if we were to switch out our overpriced city apartments for a cardboard box and lived only on rice from now on. Not to mention that we are often impatient by nature, and I imagine that anyone taking the time to read this can't help but want results now. Trust me, I know the struggle. So, if I were to recommend one thing which will make the biggest difference to your overall look, it's getting a quality haircut. Our hair is one of our most standout features, and so anyone will notice a badly done, outgrown trim and roots several inches long compared to a recent haircut from a top salon, any day. Not to mention that freshly cut hair is just healthier, easier to style and more manageable. It's well worth the investment, I promise. Websites such a Treatwell are a great place to find discounts for everything from a trim to a balayage and a Brazillian Blowout.
Find your Scent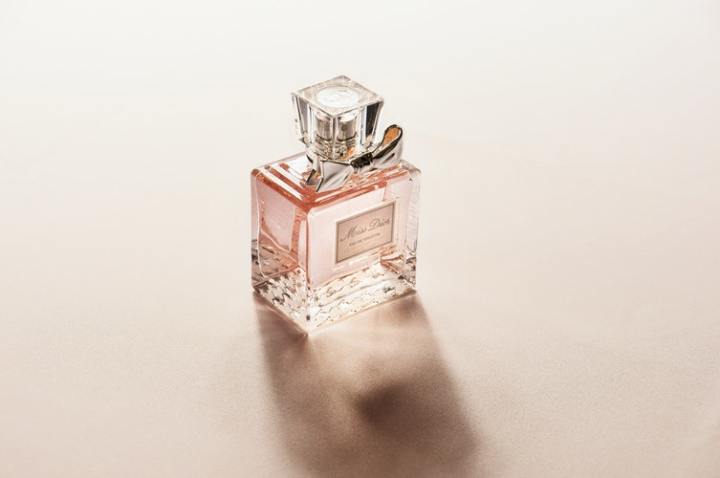 This is a tip which I don't personally follow, purely because perfume doesn't seem to stay on my skin for longer than thirty seconds before fading. Oh, I've tried everything from Lush Perfumes to Chanel, to pure essential oils, to rubbing fresh herbs and flowers on my wrists. Solid or spray perfumes—it all fades almost instantly. That said, another way to complete your overall look, is by incorporating all of the senses. Whether you prefer finding a signature scent and sticking to it for years, or switching between several scents depending on your mood and current preferences, it's another great way of demonstrating, subtly, that you've taken the time to get ready that morning. Spray just a little on your wrists, and behind your ears.
Care for your Clothes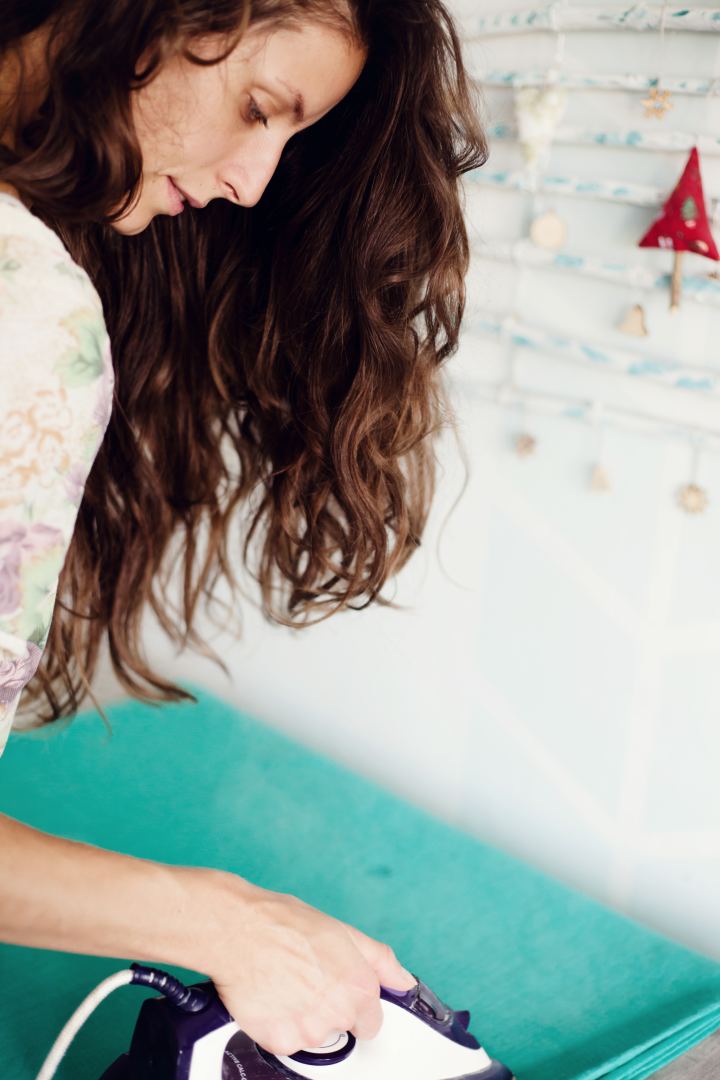 What is the point in spending half of your month's paycheck on a great pair of jeans or a beautiful dress if you're going to chuck it in a dusty corner under your bed the second you get home and switching into your jammies? It's as much about taking care of your clothes as it is about investing in them in the first place. I often see lint-rollers in those 'last minute temptation' baskets next to the check out counter in clothes shops, as well as pilling combs. Or you can buy an electric 'sweater shaver' online for just a little extra, but still less than £20. These are great for keeping knitwear looking fresh by removing pills, lint and fluff. Also, the most distracting flaw to any item of clothing, are wrinkles. Make sure to iron/steam out any creases before you get dressed. Trust me, everyone will notice. I tend to hang something in my bathroom when I'm having a hot shower in order to naturally steam out the bulk of any creases. I'll even hang something on the back of my door days before I plan to wear it so that by the time I put it on, it's usually entirely crease-free anyway.
Tailoring Everything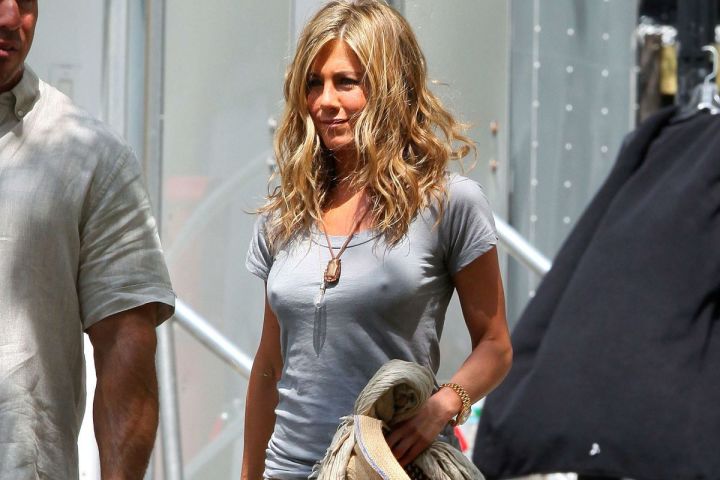 Jennifer Aniston once said in an interview that she gets all of her t-shirts tailored. A quick Google search shows that her go-to casual look consists of a plain tee and denim shorts/ jeans, and yet given that she always manages to look as effortlessly stylish as she does cool, she must be onto something. It means paying a little extra per purchase, but for better fitting clothes, it's well worth it.
tips