How to Keep the Effort Low and the Look Cute
Let's keep it cute...and comfy!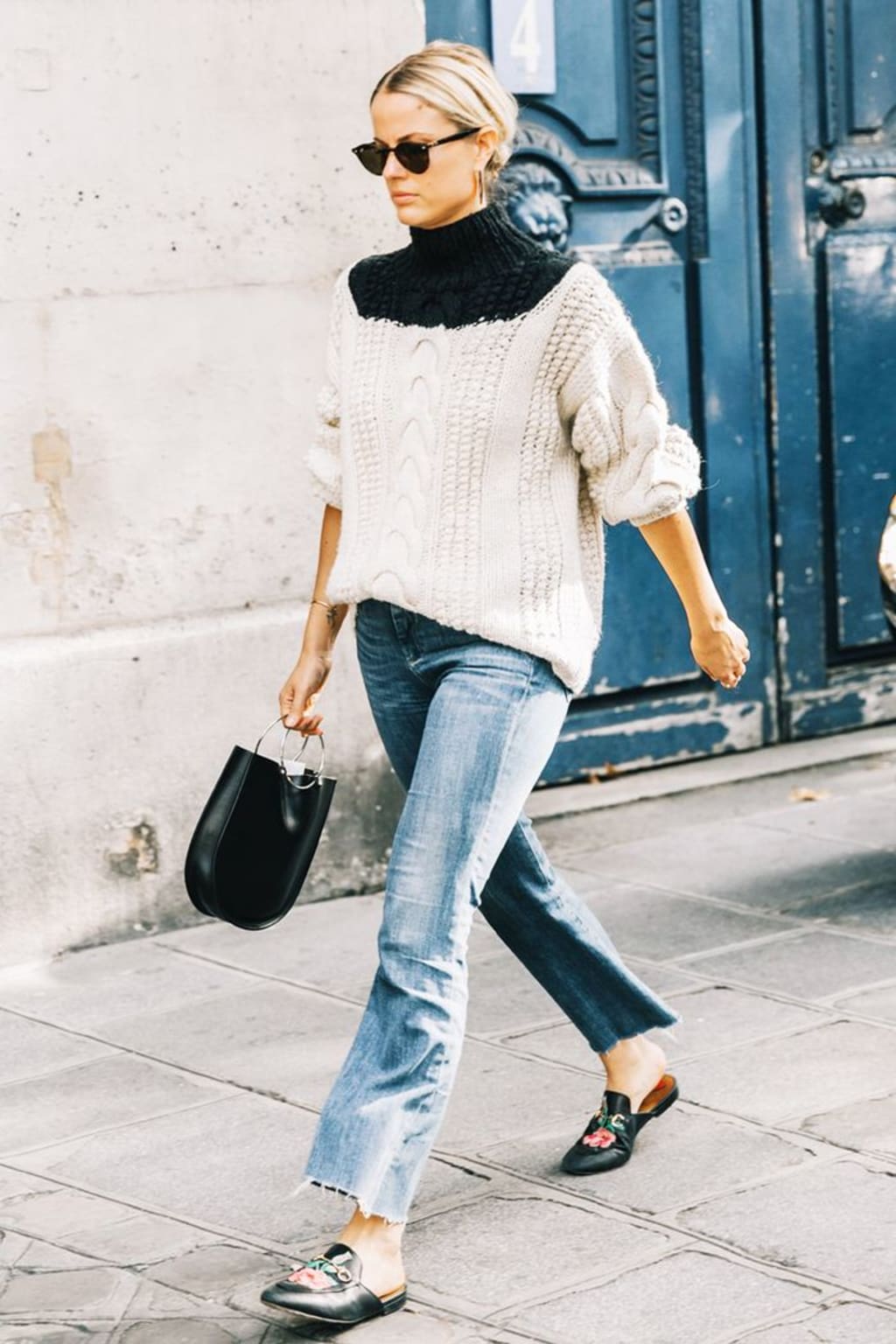 PHOTO: COLLAGE VINTAGE
So, I'm pretty sure we all have those days where our outfit is the last thing we care about. As a student, let me tell you that for me, those days happen quite frequently. However, throughout the years (and through lots of scrolling through Pinterest) I've picked up a few tips that I keep in mind while shopping and while selecting my OOTD. Ready to ditch the sweatpants?
Here are 10 fashion and beauty tips to make getting ready a lot easier:
Ok, let's start with the outfit.
1. Wear more forgiving silhouettes. Personally, if I roll out of bed and I'm just not feeling it, the last thing I'll want to do is pull on something cropped or tight or overly elaborate. When I'm shopping, I tend to go with comfy knits and pants that aren't extremely form-fitting. Now, if you love tight stuff (which, same), that's great, it just may be good to add some looser pieces that aren't super constricting into your wardrobe.
2. Stick with neutral colors. I cannot stress this enough! I mean, who wants to worry about trying to create an outfit out of only statement pieces at 7 AM? Not me! Incorporating accessories that make a statement instead of, I don't know, wearing hot pink pants keeps the styling process a lot simpler. Also, if you pair black and white together, you instantly look more chic!
3. Statement accessories. From countless hours scrolling though social media, looking through pictures of stylish It-girls, I've noticed a pattern. The pattern has been (as mentioned above) neutral pieces styled with statement accessories. Perhaps this is a brightly colored handbag, some bold jewelry (I personally LOVE statement earrings), or some funky shoes, but accessories that make a statement spice up any look to make it look like you actually tried.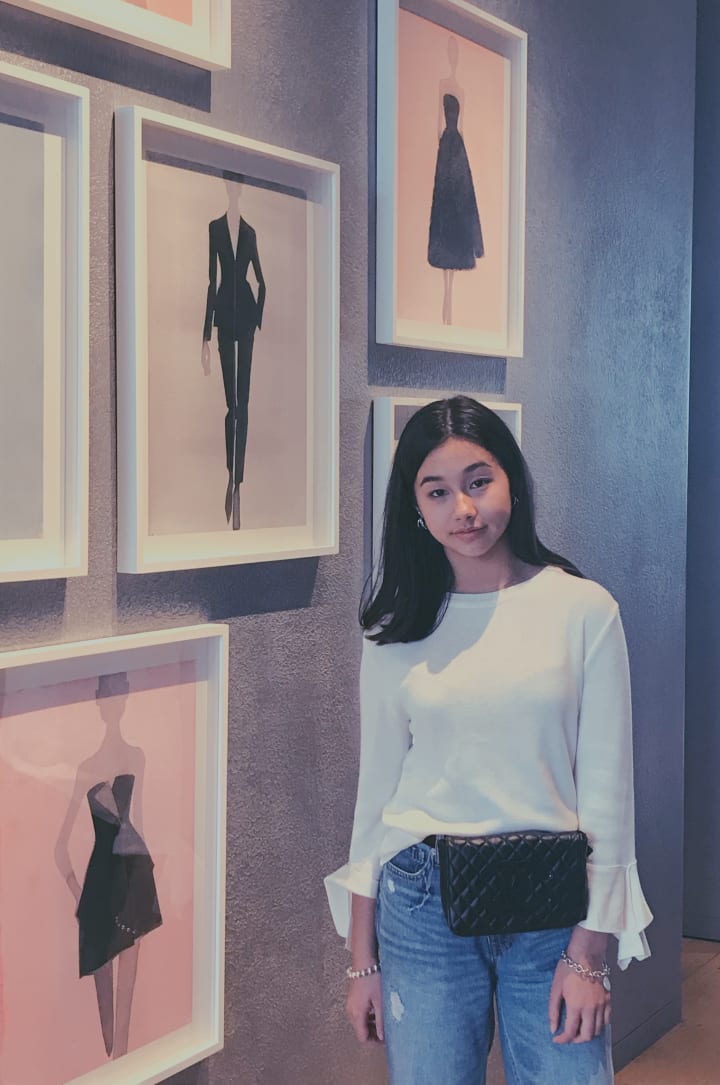 4. Pull-on pants. These are absolute lifesavers, and exactly how I manage to avoid putting on sweatpants right after I get out of bed. I found an amazing linen pair (perfect for early fall or springtime) from H&M for $24.99. I got them in black, but they're also available in light beige. Of course, for winter, there are plenty of other options out there in warmer fabrics. I always find myself reaching for these pants, as they have the comfortable fit of sweatpants, but just look so much more chic and sophisticated. Definitely a worthwhile investment!
5. Incorporate pieces with cool prints and patterns. I know that this tip may seem a little unexpected, but let me tell you, it works. To stay in line with tip #2, it's pretty easy to find prints that aren't in bold colors (and FYI, I think pastels count as neutrals). If you take a look at the first picture in this post, the woman is wearing a gorgeous knit sweater with a colorblock pattern, and the colors are black and white. No wonder it's such a chic piece! So, basically, don't let prints scare you away. After all, style is about experimenting and expressing yourself in a way that makes you look and feel confident.
Now, on to the beauty tips!
1. Style your hair into a sleek low bun. A low bun is such an easy hairstyle to do, and it really brings out your features (and it's even better with some big earrings to help frame your face)! As long as you smooth down any flyaways, I feel like this could be a super chic and simple alternative to any more complex hairstyle you might otherwise wear.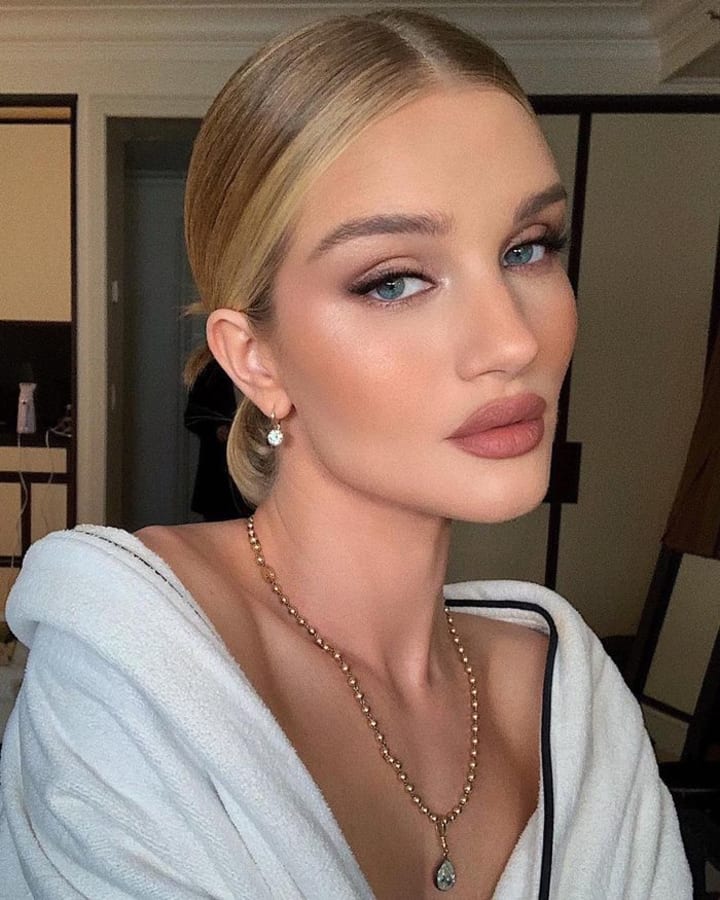 2. A minimal makeup routine. Instead of a full-glam, keeping your makeup routine simple is such a time saver, but can still get the job done of hiding imperfections and keep you looking put together. I find that sometimes my peers avoid wearing makeup as they feel that they "don't have time for it", but, honestly, just a tiny touch of concealer or swipe of mascara can make such a difference.
3. A bold lip. This tip I actually got from my mother, and it may just be the best beauty tip I've ever received. Whenever you're in a pinch, just apply a bold lipstick, and you'll instantly look more put together, and it even creates the illusion of a full face of makeup. One and done!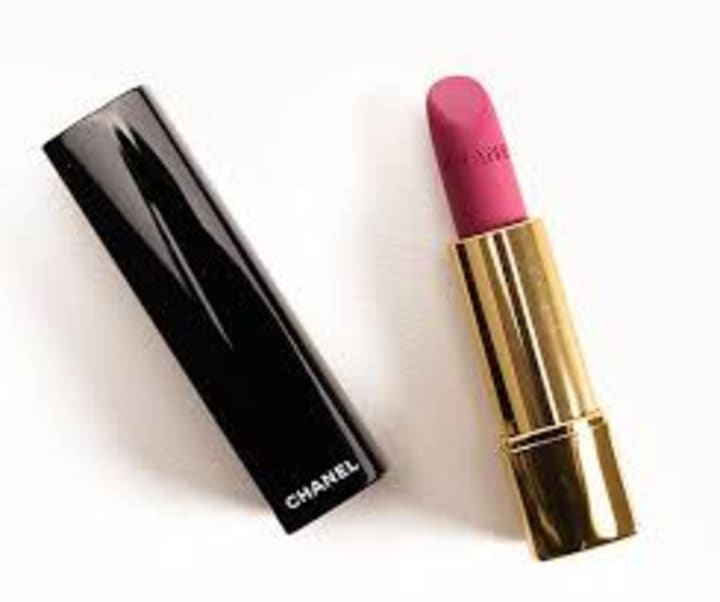 4. Straighten your hair rather than curling it. If you tend to curl your hair in the morning, opt to straighten it on days when you don't have as much time and/or energy. Straightening your hair isn't as time consuming, but I feel like it looks just as sleek, and no one will know that you just didn't want to put in the effort to curl it!
5. Skip the foundation. Personally, I feel that foundation takes up way too much time in the morning when I'm rushing to get out the door. In order to conserve time and energy, I choose to skip foundation, and instead I use concealer wherever I need it (usually just under the eyes). This will also help keep your pores from being clogged by an excess of base makeup.
Well, there you go! Hopefully these tips will help facilitate getting ready in the morning for you guys, and I hope this wasn't too bad, as it's my first post here on Vocal. See you in my next post!
Check out my Instagram page: @mercedeskim_
Also, feel free to DM me any ideas to write about!