How to Choose Perfect Clothing Outfits for Freezing Cold Temperatures
Outfits For Winter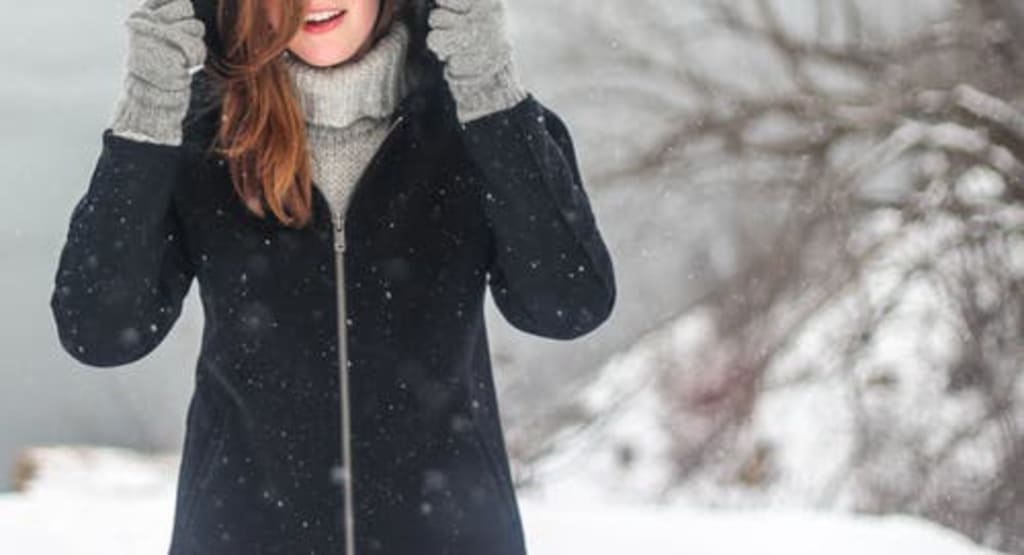 1. Show off your boots.
Winter is great weather to get your over the knee boots out of your wardrobe and show them off. They are not just good for slaying, but they also keep you warm in an extremely cold weather. You can pair them with a short dress or you can pair your ankle boots with jeans.
2. Use belts.
Who says you cannot practice fashion in winter? In fact, winter can be a great time to pair up an old boring coat with a fashionable belt to give it some life. Cinching your waist will give a look that you recently bought the coat. This styling trick works with every kind of coat and you can always take inspiration from celebrities who manage this look all the time.
3. Layer it up.
The most essential thing to do when winter arrives is to wear layers. The more the layers, the better it is. It's always in fashion, and it's also a practical thing to do when it comes to dressing up for winter. A turtleneck under anything, like shirt, jacket, or a sweater will keep you covered and lower your body temperature. When it's extremely cold outside, use your everyday essentials to layer up in a way that it does not show, such as your tights or stocking. For example, you can always wear a pair of tights under ripped jeans or shirt under turtleneck. You can also wear leather jackets over a shirt to warm yourself up. There are many stylish leather jackets available like superhero cosplay leather jacket that will also give you superhero feel in the freezing weather.
4. Time to take out furs.
If you want to look glamorous in cold weather, then it's the best time to use furs. It's the only time of the year where your fur coats and fur sweater can come to use, otherwise all year round they stay inside your wardrobe. Fur can be worn with anything, and it will instantly light up your entire outfit. You can invest in a statement fur top or a fur vest or find chic fur accent clothes to slay the winter fashion.
5. Invest in fashionable hats.
Everyone will advise you to wear a coat or to buy boots for the cold season, but do not forget the most fashionable piece to complete your outfit, a hat. Spend your money on some hats that will make people stare and envy your fashion sense. Not only will it only keep your head warm for the cold weather, but also make you look extremely stylish. If you want to look chic yet casual, you can always opt for a beanie.
6. Wear scarves.
Do not forget to wear scarves when the harsh weather arrives. This smart and popular piece can be worn in many ways. It can be tied around your neck or your head. It can also be used as a belt on your jacket or even tied in a knot on your shoulders. Scarves are also great for protecting your hair from the harsh and cold weather.
7. Socks
If you are a sneakers person then it's the time to wear socks. You can totally go crazy with them by buying socks in different colors with creative designs on them and you can show them off. Socks are a great way to warm your feet up and if you are not a sock person, then you can always go for down booties. They are very comfortable and give you the feel of a sock.
Conclusion
In short, the above mentioned are some of the few winter essentials ideas that you might have in your wardrobe or you can invest in to not just make yourself look stylish, but also remain warm in this freezing weather. From leather jackets to denim jackets, hats, beanies, furs, and scarves everything is worth investing, in winter. They make you feel safe, comfortable, and warm, along with making you look like a fashion diva if worn in the right way.