How to Choose a Perfect Dress for a Date Night
You should feel like the best version of yourself and that is for sure the most important rule.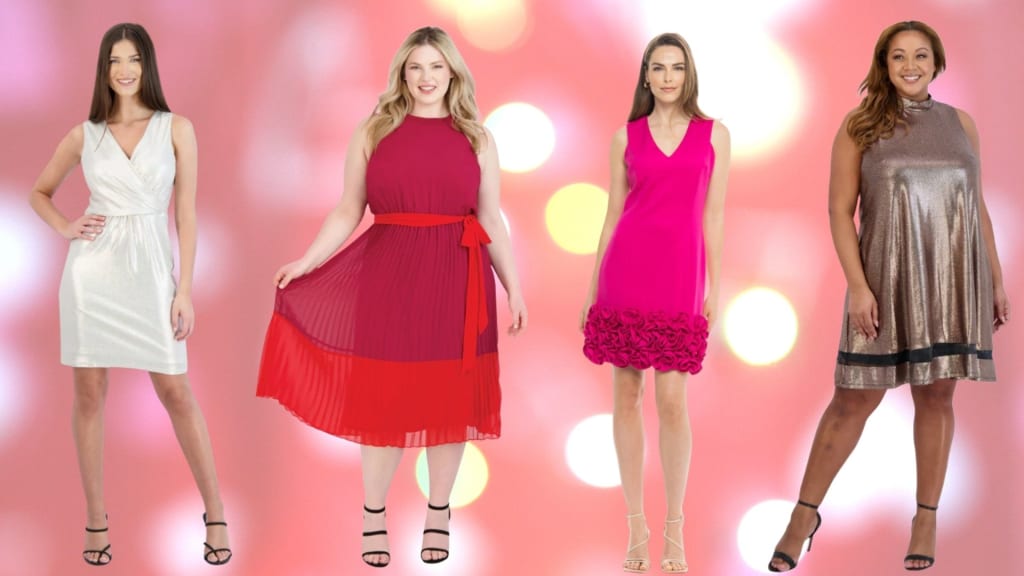 Photo credit: https://closet52.com/
A first date is a momentous special event in every person's life. It is the starting point of a beautiful romantic journey. No matter how confident you are, first dates can be nerve-wracking. You want to make a good first impression and look your best. The most important thing is to be yourself and relax.
What to Wear on a Date Night?
This is a question we've all asked ourselves at one point or another. What you wear on a first date says a lot about you. It can be a great conversation starter and your outfit can also make you feel more confident. The key is to find something that you feel comfortable and stylish in.
How to Find the Perfect Dress on a Budget?
Date night doesn't have to be expensive. You can find the perfect dress without spending a lot of money. Here are some tips on how to find a great dress for a date night without breaking the bank.
1. Set a budget. Decide how much you are willing to spend on your date night dress. This will help you narrow down your options and save you time when shopping.
2. Shop online. There are many great online stores that offer stylish and affordable dresses. Take advantage of online sales and coupons to get the best deal.
3. Check out consignment stores. You can find gently used designer dresses at a fraction of the cost.
4. Rent a dress. There are many websites that allow you to rent dresses for a special occasion. This is a great option if you don't want to spend a lot of money on a dress that you'll only wear once.
5. Ask a friend. If you have a friend with a great sense of style, ask to borrow one of their dresses. This is a great way to get a beautiful dress and save money.
An important tip is to try on the dress if possible before you buy it. This will ensure that it fits well and is comfortable.
The Benefits of Shopping Online for Clothes
The internet has revolutionized the way we shop for clothes. It's now easier than ever to find the perfect dress for any occasion. Here are some of the benefits of shopping for clothes online.
1. Convenience. You can shop for clothes from the comfort of your own home. This is especially helpful if you don't have time to go to the mall.
2. Discounts. Many online stores offer discounts and coupons. This can help you save money on your purchase.
3. Wide selection. Online stores offer a wide variety of clothes to choose from. You're sure to find the perfect dress for any occasion.
4. Free shipping. Many online stores offer free shipping on orders over a certain amount. This is a great way to save money.
5. Easy returns. If you're not satisfied with your purchase, most online stores offer easy returns. This allows you to return the dress for a full refund.
Different Styles of Dresses That Are Perfect for a Date Night
Now that you know how to find the perfect dress on a budget, it's time to choose a style. Here are some different styles of dresses that would be great for a date night.
Little black dress.
A little black dress is timeless and chic. It's perfect for any occasion, including a date night. You can dress it up with some heels and an elegant clutch and you're all set!
Maxi dress.
A maxi dress is comfortable and stylish. It's a great option for a casual date night. You can pair it with a chic straw bag and wedges and you're good to go.
Cocktail dress.
A cocktail dress is perfect for a more formal date night. It's sure to make you look and feel your best. Cocktail dresses come in a variety of colors, so you're sure to find one that you love.
Sundress.
A sundress is light and airy, making it perfect for a summer date night. Add some heels and nice jewelry and that's all you need.
Wrap dress.
A wrap dress is flattering and feminine. It's a great option for any body type. You can go for a more casual look with flats or dress it up with heels and a clutch.
One of the most important things to remember when choosing a date night dress is that you should feel confident and beautiful in it. You should feel like the best version of yourself and that is for sure the most important rule!