How to choose a dress for every occasion
Shopping for all occasions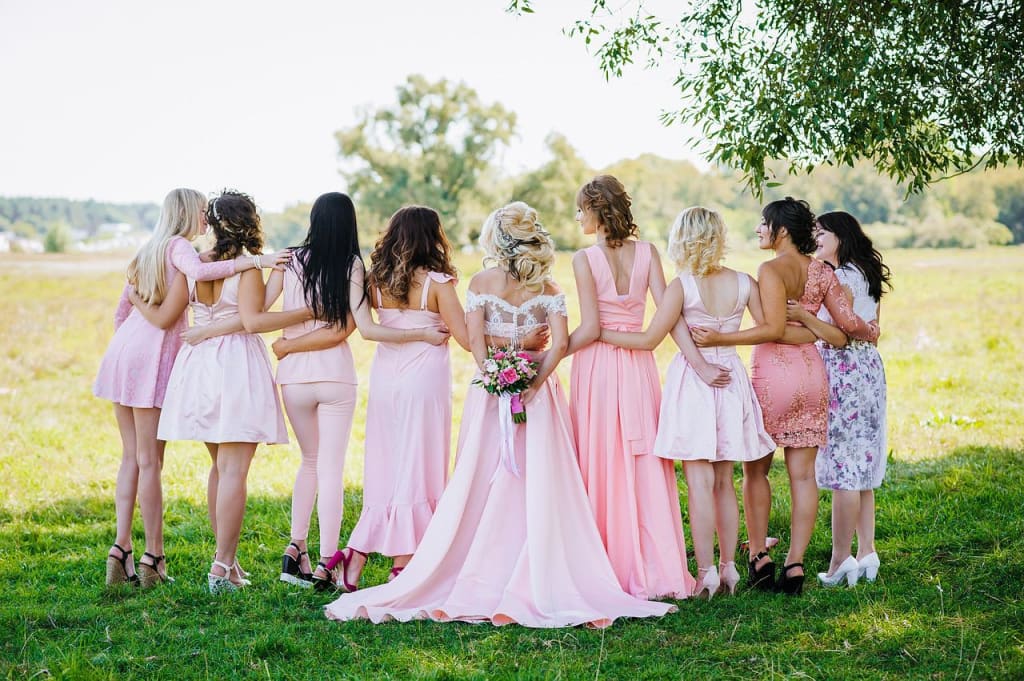 Image via Pixabay
Shopping can either be extremely enjoyable or quite stressful so it is best to learn some tips and tricks on how to shop for each and every occasion and find that suitable dress so you do not stress yourself out doing something that is fun and exciting. Online shopping is one of the most enjoyable developments and here are some details on how to find the perfect dress for every occasion you shop for.
Different types of dresses
There are so many different types of dresses you can find in the market! So be aware of what each dress is suitable for so you do not wear a casual dress to a business dinner or a wedding dress to a wedding where you are the guest. While these dresses are different for each occasion, you also need to know what suits your body type so when you select the dress you not only pick something according to the norms of fashion but also make sure you select something that is flattering on you. This is one of the main obstacles when you do online dress shopping but once you get the hang of it - it is no tedious task!
Formal dresses
Formal dresses are generally in a solid colour and not in prints and you do not show a lot of skin when it comes to formal wear. Formal dresses have a balance in them for instance, if you have a low neck on the dress you will have a long skirt and even three quarter length sleeves. If you have a backless style you will likely have a boat neck or high neck with a long skirt and a slit on the princess line. Remember to keep it classy with formal wear and always keep it simple as less is more is a great way to go when it comes to formal dresses.
Cocktail dresses
Cocktail dresses can be figure-hugging from top to bottom or come with a fitted bodice with a flowy skirt. You can find a wide range of cocktail dresses at Nils Store where you can also shop online for your convenience. Cocktail dresses are not long dresses, they generally come in short lengths or midi lengths and are not too extravagant but can also come in prints.
Casual dresses
Casual dresses are the easiest to spot because they are fun, exciting and comfortable. Casual dresses can be a mix and match of different fabric types such as cotton, lace and denim or even a combination of different prints and solid colours. Casual dresses are generally short but there is no rule that they cannot be long. For example, a strapless full-length dress that is gathered at the waist can be worn as a casual dress with flats. Styling also has a part to play when you are dressing up so when you are shopping online, imagine how you would style it as well.
Wedding dresses and bridesmaid dresses
Wedding dresses are obvious so unless you are going bridal shopping for your or your friend you will not be lingering in this section for long. As for bridesmaids' dresses, you can select these from evening dresses or pick something that is dedicated to bridesmaids' dresses so you are aware you can get about three to four dresses in the same design.
Wedding guest dresses/evening dresses
Evening dresses are generally done in luxurious fabrics such as satins and velvets which will have a shine to the fabric itself and they are generally embroidered or handsewn with dainty beads and lace to accentuate the neckline, sleeves, waistline or the hem. Evening dresses are generally long so they might have a fishtail or a slit to accompany the ease of walking.
Conservative dresses
Conservative dresses are generally with a high neck, short or long sleeves but never sleeveless and past the knee. If you are looking for a dress for a religious event or a funeral you can easily find these in white, black or any solid colour that is not too flashy and in-your-face.