HOW TATIANA RINGSBY HAS SHED A NEW LIGHT ON SUSTAINABLE FASHION.
An icon in the making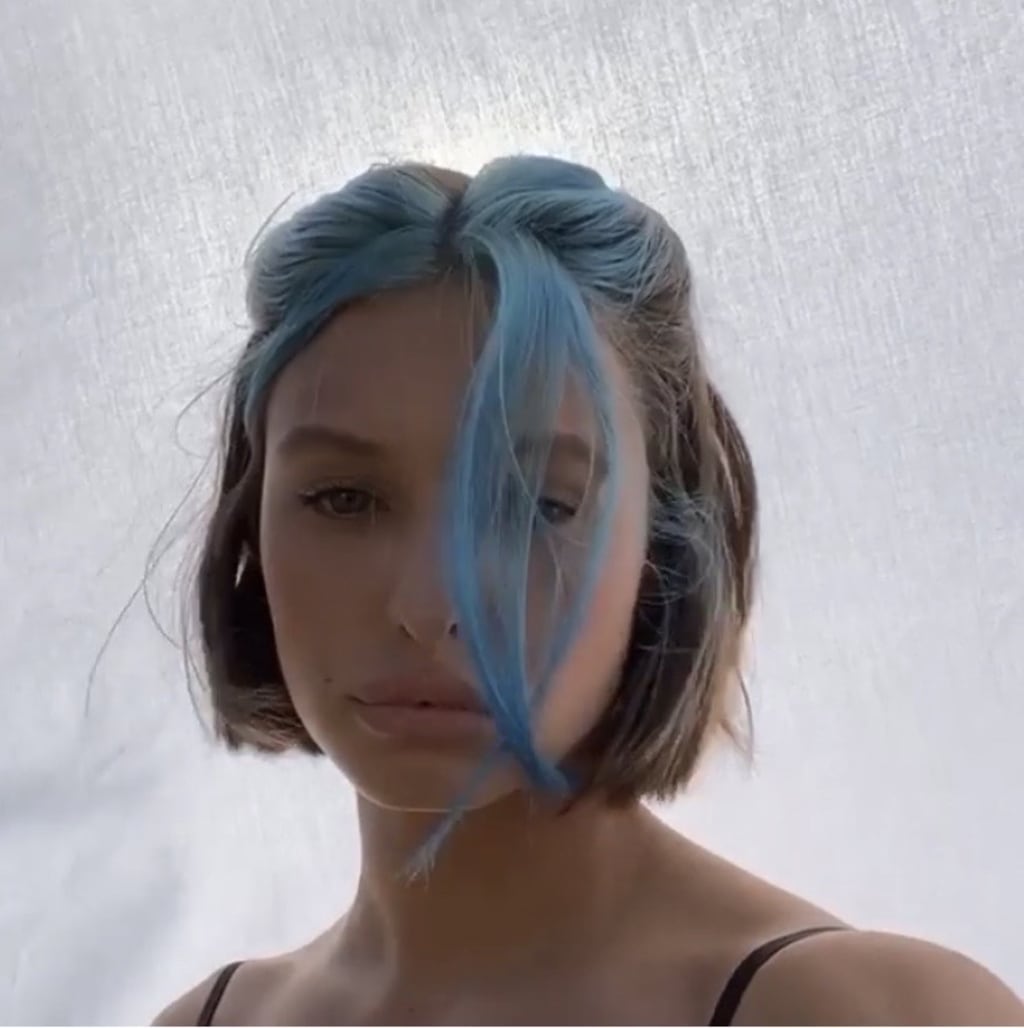 Source: pronounced[tatchi] (Instagram)
There's something so captivating about this spunky, bright eyed, 20 year old. I first ran across Tatiana on YouTube, when I found myself endlessly scrolling, looking for something to pass time. Her channel is filled with vlogs that radiates the aesthetics of Hawaii, a tropical paradise to most, but home to her. Tatiana has a mass following of 758,000+ on all platforms, which is mind blowing, and having that type of platform, you have the ability to spread awareness, on areas that matters most.
Tatiana took to Instagram in early June, to announce a special project that she had been working on, which had her fans wondering, and hanging off the edge. Take a look at the pride that is taken for her photos on Instagram, and her vlogs on YouTube, that alone gave you the hint, that whatever Tatiana was working on would blow you away. On June 26, she announced her brand pronounced[tatchi], promoting sustainable streetwear. The first item that caught my eye was a hoodie that blatantly said "Drink Water". Another thing, that was so obvious, the beautiful diversity that was included in this project, while having the edgy, rebel, streak of gen z. For most of us when we hear sustainable fashion, we cringe, thinking that we will have to wear clothing that we may have to toss out after each use. Also there's not a lot of mainstream marketing, behind sustainability, which leaves people skeptical. However, Tatiana threw that whole perspective away, giving us the most fashion foward, instagrammable worthy, fits possible.
Each piece of clothing is perfectly crafted, with ethical grown cotton, in an sustainable environment. Tatiana, has voiced her disapproval, and disdain for "fast fashion" and how she wanted to change that, and promote a safer way of making clothing. If we look at our clothing today, they're not made responsibly, we often find ourselves putting on harmful chemicals like rayon. Which is a synthetic fabric, which can make us sick, and most importantly are not good for nature. Not a stranger to the modeling/fashion industry, she saw the insider secrets that we don't, and was horrified, but inspired. Each piece, has the inspiration of late 90s, early 2000s, and has the biggest potential to become iconic, and the biggest acceptability among youth.
Yes, its worth the hype, in fact each product is worth every penny. There have been some complaints over the prices, like the "drink water" hoodie that's priced at $120. Lets keep in mind, that Tatiana has to make a profit. The drink water hoodie is produced in a wind mill powered, fair trade certified™ facility, this means that their products were grown, harvested, and crafted and traded in ways that improve lives and always protects the environment. The sweatshirt is an incredibly soft cotton, fleece with a cozy brushed interior, it's made out of some of the finest organic cotton in the world with rib cuffs and has a waistband made out of recycled polyester. The materials that were used to make this, were previously water bottles. Also, in honor of pride month pronounced[tatchi] has created a limited edition of pride crewneck long- sleeve, coming in a standard unisex fit. Which is incredible, and 100% of the profits are donated to g.l.i.t.s. (gay and lesbians living in a transgender society)
Pronounced[tatchi] is an ode to a new future of fashion. This is not a fad, it won't be a blow over, this will be here to stay. Tatiana, at her humble age of 20, is setting the stone, for the world of sustainable fashion and what is to come.