How Hands Free Sneakers Redefined The Shoe Market
Easy-to-wear sneakers are now out in the market.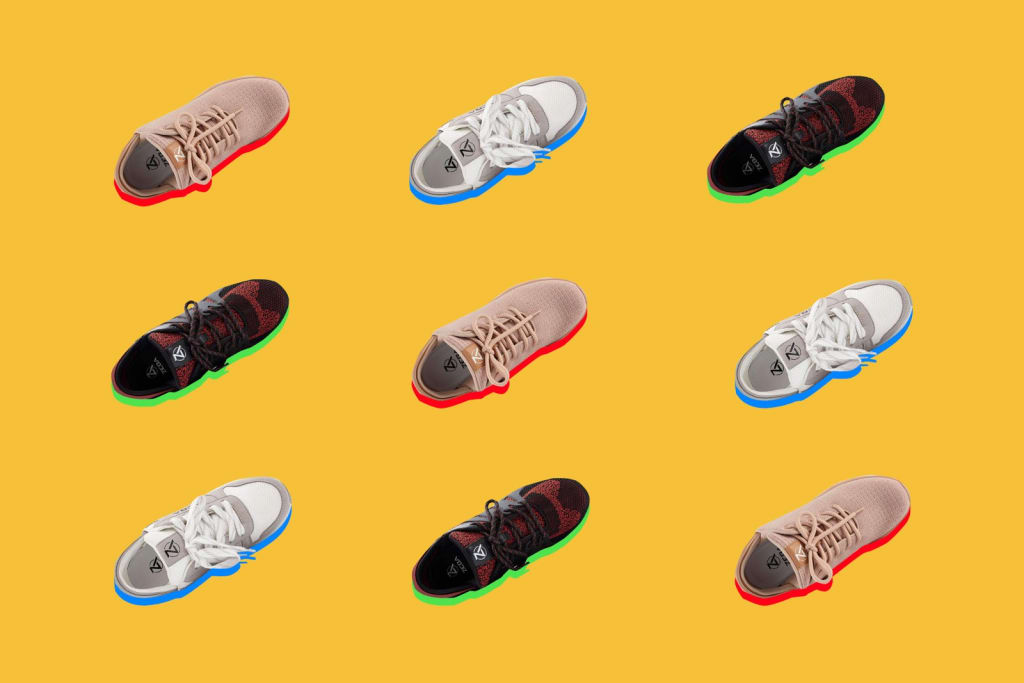 Sometimes, you just wish that you can put on your sneakers effortlessly. Simply slip it on like a sandal or a slipper but still have the same comfort and enclosed feel of a sneaker. Well, wish no more as easy-to-wear sneakers are now out in the market.
Sneakers are designed to be perfect for physical activities. That is why they need to be enclosed and tight enough to create the perfect fit. Due to the nature of their characteristics, people do not have to worry about going Cinderella while out for a jog or while they rush to their office.
Sadly, every sneaker out there needs you to use your hands to snug your feet inside. But on lucky days, you can comfortably slide in your feet. However, doing such can alter the shape of the back of your shoe or its heel. Since the heels of sneakers are created to be stable, they are not flexible. Hence, if you step on it to try and effortlessly put your shoes on, you are technically pressing on it, therefore deforming its shape.
Collapsible-heel technology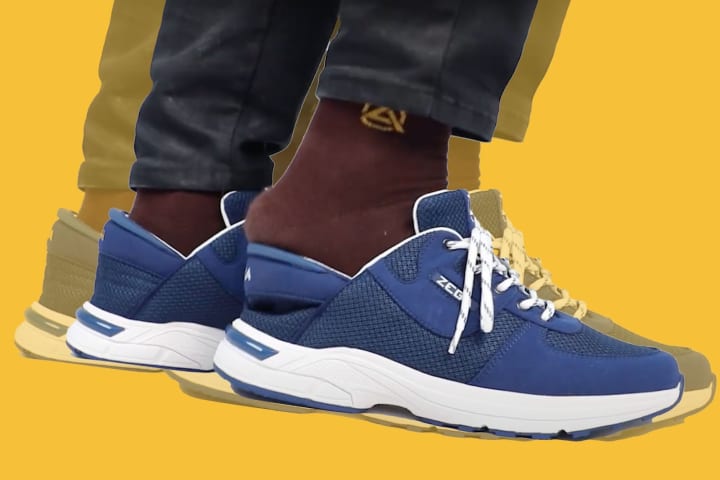 Sneakers are not really the most practical kind of footwear out there, especially for people who have health conditions that limit their physical activities. For example, persons with disabilities and older adults cannot put on their sneakers on their own. Why? Simply because most of them have trouble bending down. Or do sneaker companies expect these people to raise their feet and stretch their upper body simply to put shoes on? Totally impractical!
Thankfully, hands free sneakers have entered the market. An innovative footwear company, Zeba, dropped their first set of hands free sneakers for sale in 2019. The concept is simple: create a collapsible back heel for the seamless wearing of sneakers. But the development was painstaking. That is why even if Zeba filed their first patent in 2015, it was only a few years later that people get to have access to their life-changing shoes.
The back heel of Zeba shoes is imbued with a stainless steel spring that bends down when you are putting your sneakers on. And once your foot is inside, the back heel springs back up to its original position to create the perfect fit.
Since the release of Zebas, many high-end and renowned footwear brands followed Zeba's footsteps. Other brands began creating their own versions of hands free shoes with collapsible heels. But nothing is as sturdy as Zebas.
To put it simply, Zeba created a trend that redefined the shoe market with their collapsible heel technology. As a result, more brands are now considering the comfort of our PWD and older adult friends when designing and conceptualizing their next collections. Before, these people have to look for personalized shoes for their special needs. Now, they can conveniently order the perfect pair of sneakers online.
Benefits of wearing Zeba
When the creators of Zeba were designing their sneakers, they only had one thing in mind: to create the most comfortable and convenient shoes. But upon release, most of Zeba's patrons were those who have mobility issues.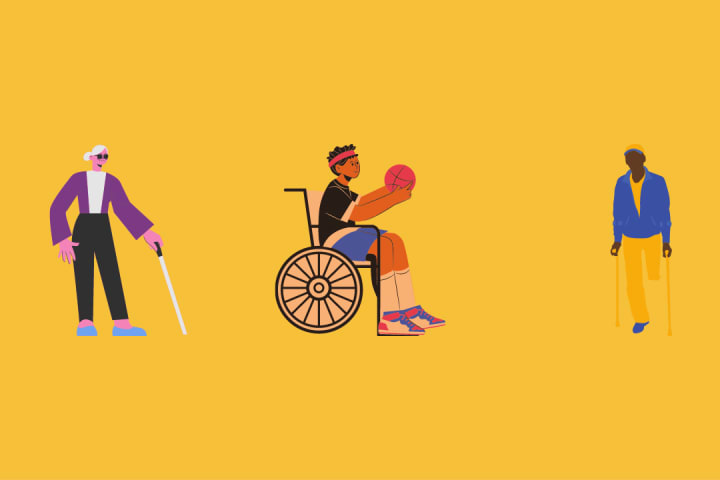 From persons with disabilities to older adults, pregnant women, and even those recovering from major surgeries—all of them loved their Zeba shoes. Below are some of the major benefits that Zeba wearers love:
Compact fit
Zeba is a newcomer in the shoe industry. However, the quality of their shoes is comparable—if not better—to other established brands in the market. Unlike your normal running shoes, Zeba's sneakers are noticeably heavier since the materials used are A-grade. Because of that, the sneakers feel tighter and sturdier, providing the most compact fit and luxurious feel.
Soft cushioning
Zeba ensured that every part of their sneakers is built for comfort. Even the inner soles are not the typical cushioning you find in other pairs of runners. Inside a Zeba sneaker are removable memory foam insoles. Memory foam is known for its offered comfort. Thanks to its material, the inside of your Zebas can feel as soft as a pillow. Even after using your shoes for a long time, you will not feel pins and needles in your feet.
Perfect wellness partner
Zeba's novel collapsible heel technology is not only perfect for seamless wearing of sneakers but it also helps alleviate symptoms of back pain. Many users have testified that their hands free sneakers helped reduce the discomfort they felt in their lower back. This is an expected effect of using easy-to-wear sneakers because bending over to put your shoes on adds strain to your back muscles. When you lessen activities that put pressure on your back muscles, you lessen the risk of having discomfort in your back.
Generally, Zebas are not your typical shoes. They are basically similar to slip-on shoes but with the comfort and stability of top-quality sneakers. These hands free sneakers are revolutionary smart shoes that your feet will crave once you try wearing a pair. That is why, do not be surprised that a couple of years from now, every footwear brand out there will have their own version of Zebas. After all, the technology behind Zeba sneakers is worth patronizing and is set to redefine the shoe market. But even so, do not forget who did it first.
This article has been written by zebashoes.com. Zeba is an innovative new footwear company based in Paramus, New Jersey. They specialize in making hands free sneakers.
footwear
About the author
Louie is the father behind the travel blog Browseeverywhere.com. He has a background in photography, E-commerce, and writing product reviews online at ConsumerReviews24. Traveling full time with his family was his ultimate past-time.
Reader insights
Be the first to share your insights about this piece.
Add your insights