Here Are the Top 5 Beauty and Fashion Trends Right Now
Looking to re-do your look for the spring? Check out these trends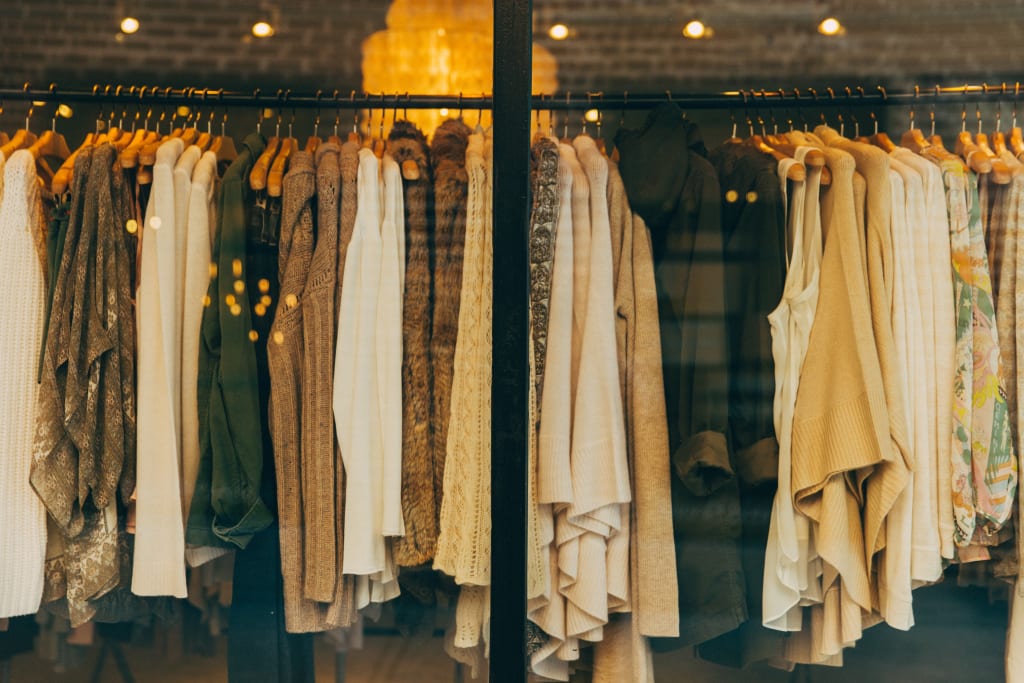 Hannah Morgan, Unsplash.com
We're in the middle of the spring season, and summer is just around the corner. For many of us, with the changing of the seasons comes a desire to renew our makeup, hair, and wardrobe. But with so many trends and new products out there, how does anyone know where to start?
We dove into 5 spring and summer beauty and fashion trends that we see making a major splash this season. Hopefully, reading more about these will give you some inspiration to freshen up your look!
Monochrome makeup
Spring is the season of pastels and what better way to look fresh and dewy than embrace the monochrome look? This look is both funky and simple, which makes it a great, accessible trend to everyone. This isn't the first time monochrome makeup has come into popularity, though. In winter of 2019, this trend was really popular among some of Hollywood's starlets. Celebrities have been all over this trend -- especially Kylie Jenner and the Hadid sisters.
From peach to purple to red, take your favorite products, match up their shades, and achieve this look through your eyeshadow, blush, and lip products working together in a beautiful tandem. Pick the best tone and shade for your skin type and hair color -- you'll be pleased with the results.
The "modern mullet" hairstyle
Names can be deceiving. Don't let the term "mullet" fool you, there's a way to make this hair style work.
This shaggy, 70s-style hairstyle is actually super grungy and super cute –and it involves BANGS! Nothing shakes up your look like cutting your bangs. Allure mentions this style is particularly great for those with textured hair, so wavy and curly girls, don't let the word "mullet" deceive you and give this a try!
Pearl accessories
The pearl trend is a big one of 2020 –keep your eyes peeled and you'll be sure to notice it. Glamour calls this an unexpected trend of this year, but we've seen this coming in little details on accessories for some time now.
Sometimes, the more "classic" something is, the harder it is to see it coming back into style. But pearls don't necessarily have to be fancy and proper! Wear them on your headband and hair clips, wear them on your shoes, wear imitation pearls as jewelry –this trend is yours to play with.
Tiered skirts
As avid followers of wedding dress trends, fluffy skirts are some of our favorite clothing pieces. We're also very pleased with the fact that these skirts often resurface into popularity when the weather gets warmer.
In fact, the ballgown style, which involves a full-bodied skirt, is one of the most popular wedding dresses in the U.S. And it looks like the style is transitioning from the wedding aisle to the runway with this new trend of textured, fluffy skirts hitting stores! Don't you just want to twirl around in one?
Butterfly prints
Speaking of wedding dresses, our last trend is a funkier has made its way all the way to wedding dress design –that's how you know it's big! What could it possibly be? Butterflies, it turns out!
Butterfly print is huge this year, from t-shirt designs to gowns and even makeup styles. What could be cuter and more spring-like than rocking some lovely, 90s style butterflies? This nostalgic trend is a fun way to pay homage to our 90s' kid roots.
Those are our favorite trends we're seeing out there right now! We're looking forward to a fun and colorful spring, especially once we're ready to have in-person social meetups again.
Let's all try something new with our look this year.