Handmade Leather Shoes for Men-What Makes them Different
Why Handmade Leather Shoes are Better than Machine Shoes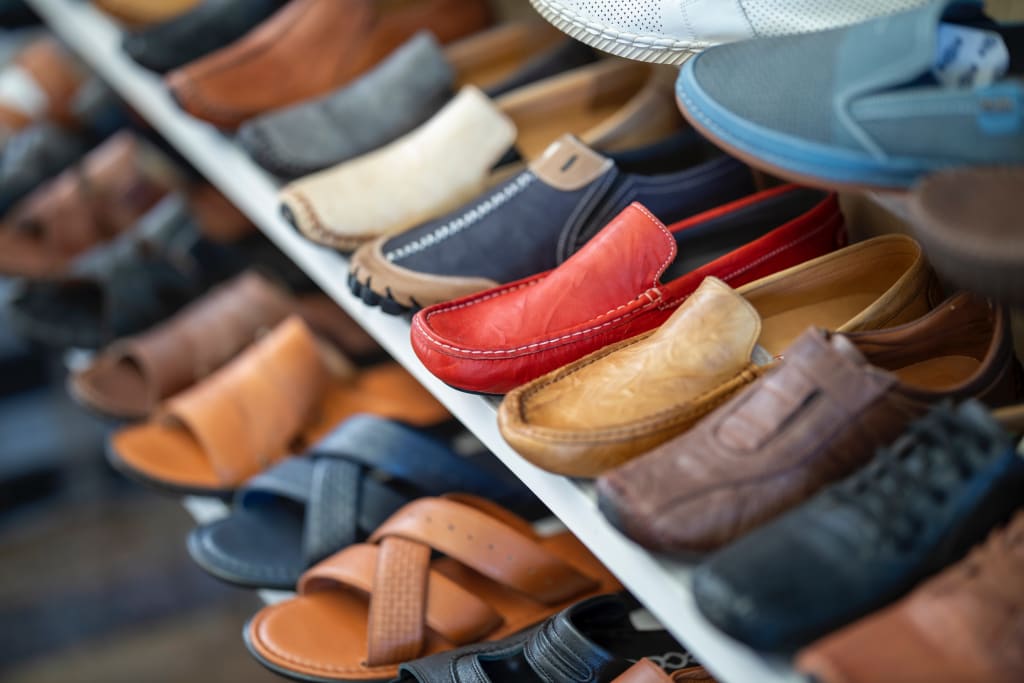 Handmade leather shoes can be said as the best footwear humans have ever invented. From top grain to suede, handcrafted leather shoes offer a wide range of leather shoes for men to choose from. Be it a formal meeting or a casual date with your lover, genuine handmade leather shoes never disappoint you.
Owning a few pairs of leather shoes sees to it that you don't have to worry about your dressing since the variations in design of these beauties have so much to offer that they go perfectly well with most of the outfits of your closet.
Here are a few facts about leather shoes for men that make puts them on the charts of must have footwears:
Why everyone adores a fine pair of handmade leather shoes:
High-Quality and better detailing:
Company manufactured leather shoes are made in bulk and therefore aren't always consistent with the quality they offer. However, when handmade, since each pair is designed and manufactured by hand, the quality and well as the finishing is of the highest quality. Be it formal leather shoes or casual leather shoes, there is no compromise in quality when it comes to handmade shoes. A hand craftsmen makes these beauties even more exquisite with fine detailing and unparalleled finishing.
Comfortable:
Handmade leather shoes are more comfortable as they use soft inner lining leather which changes to fit in your feet perfectly within just a week. Moreover, leather is said to breathe which helps in getting rid of any moisture within the shoe. This further makes them more comfortable and smell free.
Customized:
This is the best part of choosing handmade leather shoes over company manufactured shoes. There are so many outlets now that offer customized shoes india. You can get your shoes designed and customized according to your preference and bring your dream shoe into reality. The customization option makes handmade shoes stand out tall against the bulk made shoes.
Cheaper when considered in terms of ROI:
Some people don't consider handmade shoes just because they are more expensive as compared to the company manufactured ones. However, what most people miss is the fact that handmade leather shoes offer a better ROI since they are like a long-term investment. Let's state an example to make this more clear:
Say you buy a company made shoe of INR 4,000 and you buy a handmade shoe of INR 8,000.
Now it is no brainer that company made shoes are bulk made and therefore not every piece gets dedicated time while manufacturing and therefore they start wearing out within a year or so. And now you need another pair. But then you decide to go for a handmade shoe and notice that you have been wearing the same shoe for over 2 years and they are still the same. So, which one is better? I would say a handmade one and don't forget that you had it customized to suit your preferences.
High durability:
The high-quality leather used when combined with the elegant finishing, makes handmade leather shoes highly durable. Moreover, since leather breathes, you'll see them to be the same even after a year since they always stay fresh. Also, they smell good.
Wide range to choose from:
Alongside getting customized shoes in India, handmade shoes offer so much to choose from. You have a business meeting to attend, go for formal leather shoes, you have a date, go for loafers or sneakers, you want to chill at home, well you got leather slippers for that.
Conclusion:
Handmade leather shoes for men should be on every shoe lover's shopping list and they deserve a place in your wardrobe alongside your collection of favorite outfits. No dress is ever complete without the right set of footwear to compliment them and what better way to compliment than to go for handmade leather shoes.