Guardian Angel jewelry
Guardian angel charms and necklaces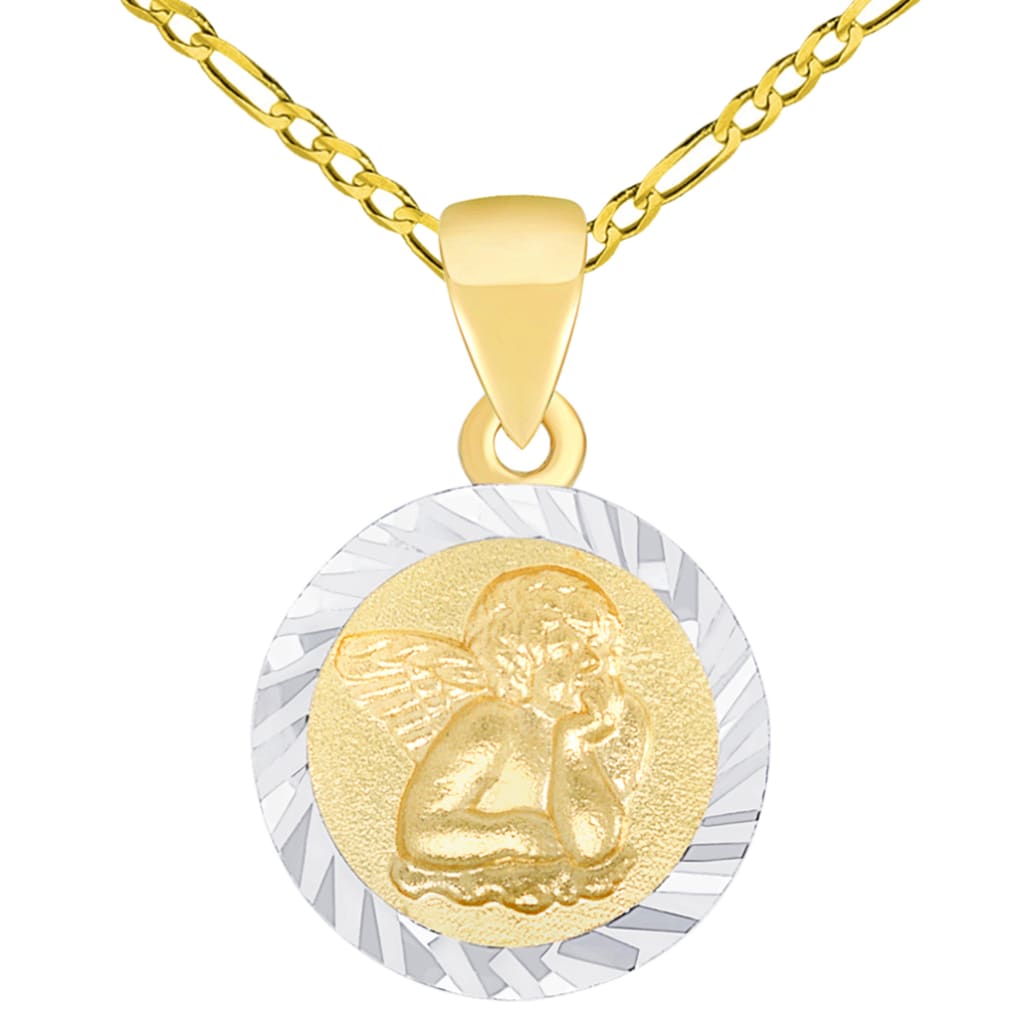 guardian angel necklace
Guardian Angel Jewelry
The concept of the "Guardian Angel" is not exclusive to religious people. In Western culture, anybody who guides and protects you from harm is considered or seen as a 'Guardian Angel'. Quite a few religions believe that each person is assigned his or her own Guardian Angel who watches over and prays on the person's behalf.
Different religions have varying beliefs with respect to the Guardian Angel. In Islam, every person is considered to have two guardian angels. In most other cultures, a Guardian angel is considered to be a companion for life who guides your soul to its destination even after death.
Regardless of the original meaning, the concept has evolved to a great extent in the past half century. Guardian Angels are not just considered to be protectors, they are the intermediary between human beings and God himself, and are generally seen as magical beings with wings and an illuminating aura.
The symbol is one of the most popular ones as far as Religious jewelry is concerned, which has much to do with their existence in multiple cultures. In this article, we look at the special significance and meaning behind the symbol, as well as a special Guardian Angel Jewelry piece that you should definitely consider buying.
The Symbolism of Guardian Angel jewelry
First and foremost, Guardian Angels are seen as companions that never leave a person alone. They are the one friend that a person can never lose. Hence, wearing a jewelry piece with Guardian angel imagery signifies that the person does not and will never have to feel alone.
Further, the basic purpose of a Guardian angel is to protect people from harm, and guide them towards the right path. They are a friend, mentor, teacher and a protector, and are said to provide people with positivity and good luck. Hence, the imagery has inadvertently found its way to the jewelry industry, something that is not going to change, in the near future.
Angels are seen as pure beings that are incapable of doing or thinking about evil. They are free from every corruption, and encourage a person to be their best selves. Oftentimes, people like talking and acknowledging their Guardian angels, and treat them as an imaginary friend that they can always bank on.
Hence, the imagery lies at the very root of one's faith in his or her religion, and is therefore one of the most popular images used in jewelry nowadays. Finally, apart from protecting you from evil, Guardian angels are also said to be a source of strength, and give you confidence in your aims and ambitions.
Nowadays, there are quite a few types of Guardian Angel jewelry available in the market. This includes guardian angel necklace and guardian angel charms, along with other types of jewelry including rings, bracelets and earrings. In this article however, we look at one special Guardian Angel Necklace that has proved increasingly popular over the past few months.
Yellow Gold Round Guardian Angel Medallion Charm Pendant
This gold Guardian angel necklace has a round gold medallion with a silver border and a mesmerizing image of a Guardian Angel in the center. The gold Guardian Angel pendant comes with a solid gold Figaro chain. Further, the 14k Gold with its polished high sparkle finish adds further zest to the overall piece.
Of course, as is true for all Jewelry America products, this Guardian Angel charm necklace is 100% handmade and Made in America. We take great pride in the quality of each of our products, and yearn to deliver good quality pieces at affordable prices.