Gold Kada: The Perfect Accessory for Men & Women
Accessorizing yourself with one of the most ravishing piece of jewellery i.e. a gold kada is the perfect way to make yourself look a symbol of beauty.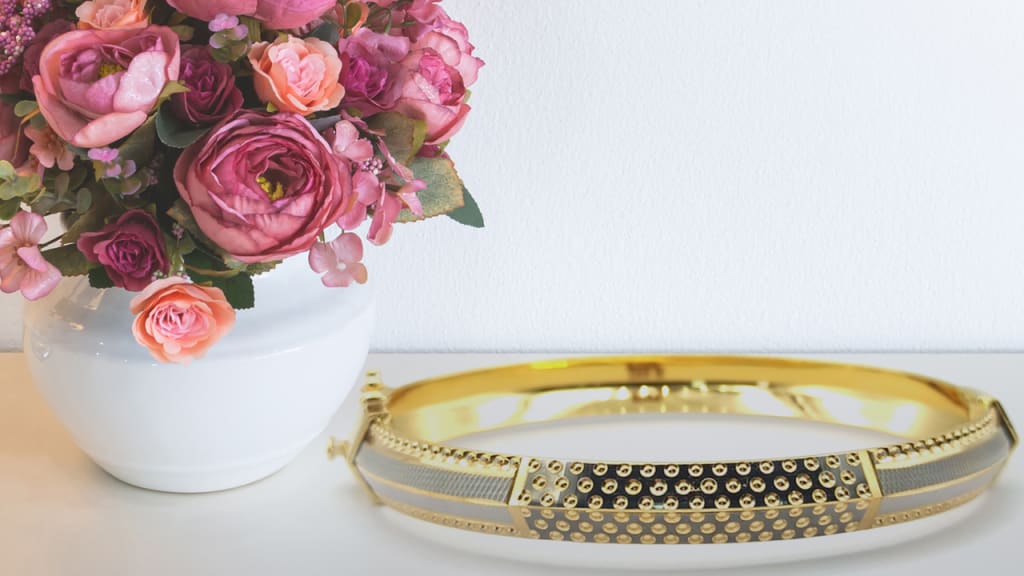 Gold Kada
Kara or Kada is an Indian bracelet-cum-bangle accessory worn as a piece of jewellery along with other items like necklaces, rings, Kamarbandh, wristwatch and many more. These are an important part of a woman's life, and she wears them almost her entire life. Even for men, the kadas have a special and religious significance which we'll talk about further.
The gold Kada designs are found in many varieties and a multitude of colours so that the individual can choose the one as per his or her likings.
Gold Kada Designs for Women
Women have been embellishing themselves with the different gold kada styles as a symbol of marriage for ages in India. Young and unmarried girls also love this piece of jewellery due to its elegant appeal, which enhances their already existing natural beauty. They prefer to go for more intricate and modern dresses, which can go along with the latest fashion and dressing trends.
Kadas also have high religious significance in many Indian cultures. In Punjab, women are expected to wear gold kadas for at least 21 days after marriage, as per the tradition.
Gold Kada Designs for Men
Having beautifully rich jewellery on one's wrists is not only enjoyed by women but men as well. The kada is a significant part of men's overall attire in many cultures and a fashion symbol in others. Men have worn Kadas for centuries, not just for aesthetic purposes but for defensive purposes and showcasing one's strength and position in the community. These are also the symbol for success and wealth.
Importance of Kada for Men in Sikhism
Kada is one of the most important accessories in Sikhism. Kada is one of the five Ks that have significance in their religion, along with Hair, Comb, White Underwear, and Ceremonial Dagger. These are the representations that a man is dedicated towards his religion and devoted to the Guru Gobind Singh. The kada, being a circle, is a special symbol of eternity, that God has no beginning and no end. These gold kada designs can also be found in different sizes and designs, for kids as well as adults.
Most Popular Gold Kadas in India
India being a land of diverse culture, has many varieties and designs of gold kadas which you can have at your disposal. Every design has its own significance and value for different people, and choosing the right one based on your choices and likes, is the best decision.
Lion Face Kada/ Simha Kada
Bahubali Kada
Punjabi Kada
Rudraksha Kada
Mahadev Silver Kada / Mahakal Kada
Black Kada
Purchasing a Gold Kada
When buying a Kada, you must keep in mind a few things that could help you give a bit of an additional impression of enchantment. Although rare, some manufacturers use nickel in their Kadas which can cause allergic reactions to some people. So you need to make sure that the Kada you're getting is free from this metal. The circumference must also be checked against your wrist, so it can fit perfectly without getting too tight or too loose.
If you're planning to wear a Kada alongside a bangle, then it is recommended to get a lightweight and thin kada design so that it can add to the enchantment of other jewellery items as well.
You can find hundreds of different gold kada designs online which are catered for men, women, and children as well. For any occasion you need, you can find something unique. Even religious kadas like in Sikhism are found in various different styles which you can wear. These are not just for Sikhs, but any man can wear them for style and class purposes.