Getting ready for the new season: minimum beauty for everyone
beauty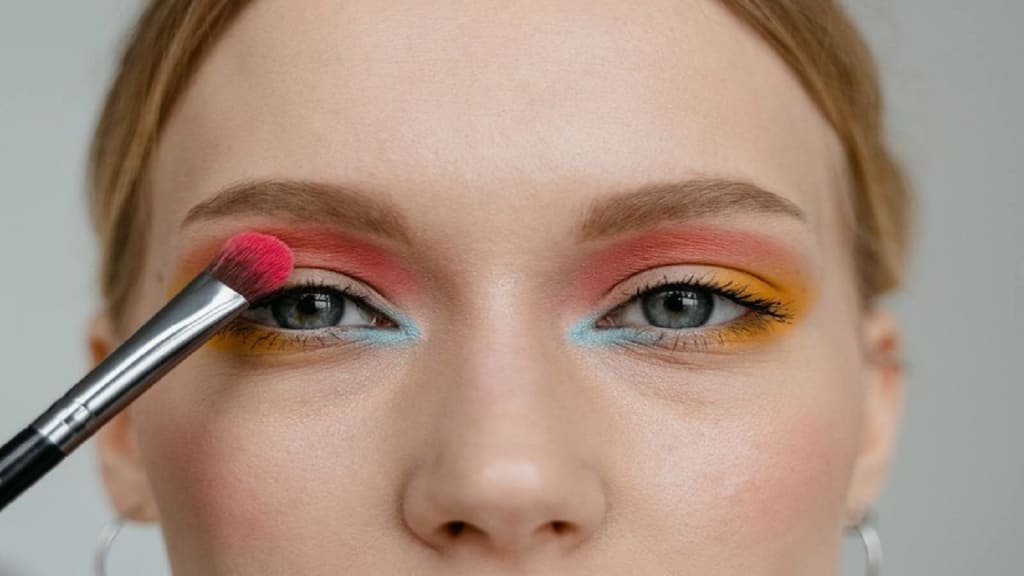 Summer, as always, slipped through my fingers imperceptibly, but this does not mean that now you can take less care of yourself. Rather, on the contrary - you need to carefully prepare for the autumn season so that no changes in the weather, hard work and family affairs prevent you from living to the fullest. We will tell you how to enter autumn fully armed in 7 steps.
Step 1. Prepare for an active fall
Light jackets, trench coats, jeans and light coolness are rapidly replacing heat and shorts. But we know that in autumn the weather is capricious and changes a lot during the day - it's cold on the way to work, it's stuffy in public transport, and when you return home you can freeze. In all this splendor, you want to always be wrapped in a pleasant aroma, and not worry about the smell of sweat, which can ruin absolutely any image.
You just need to acquire proven products: deodorants or antiperspirants. The former do not suppress perspiration, but only reduce the number of microorganisms and reduce amber, and the latter block the action of sweat glands with the help of aluminum salts. Chom Chom deodorants are free from harmful ingredients, protect against unpleasant odors, moisturize the skin and are suitable for vegans and eco-lovers, thanks to zero waste packaging. And NIVEA LOVE products without ethyl alcohol gently but intensively take care of sensitive skin and noticeably remove "moisture" for up to 48 hours.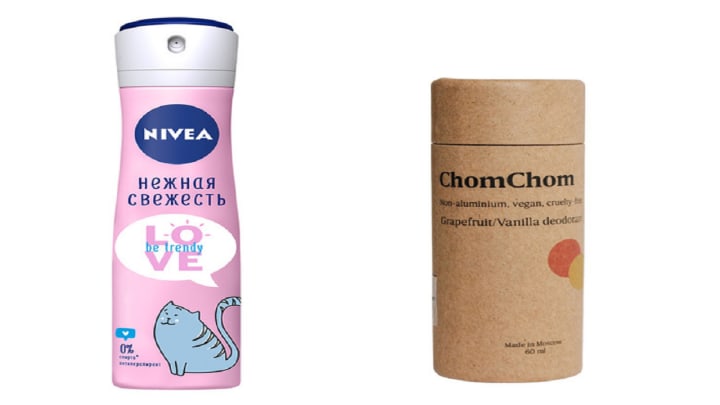 Step 2. Make sure to protect your skin
It is important to remember that with a change in seasonal wardrobe, you need to update and care, because if you are uncomfortable during the cold, your skin - even more so! Focus on deep cleansing and ultra-moisturizing for a smooth, rested and youthful complexion. You can introduce products with hyaluronic and AHA acids into your daily routine, and not forget about the SPF factor - the sun has a bad effect on the skin even in a cold period.
Librederm Eco-refill hyaluronic cream with SPF 15 protects sensitive skin, prevents photoaging, saturates with moisture and fills cells with energy and oxygen. By the way, the product has replaceable blocks - this allows you to reduce plastic consumption by 10 times and replenish the product without unnecessary spending. And the Miceclean mask of the same brand will become the ideal base for the cream: it exfoliates dead cells, and also stimulates natural cell renewal and the production of its own hyaluronic acid. In tandem, mask and cream are able to enhance each other's action and double the wow effect.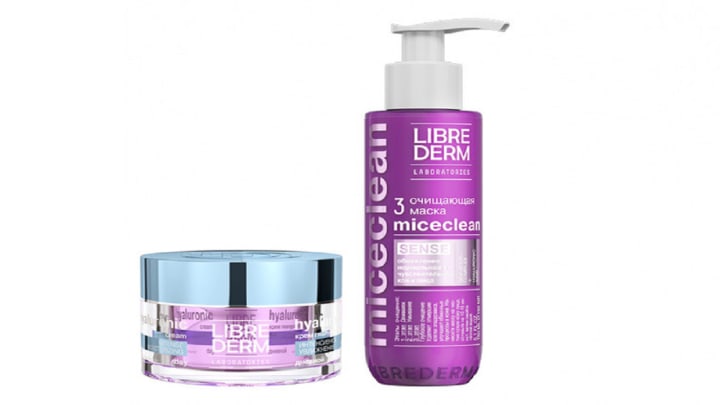 Step 3. No more bad days for your hair
Of course, summer has its drawbacks for strands: high humidity, scorching rays and seawater while on vacation. But by the fall, the situation does not become easier - the wind, rain, cold and hats do everything to make the life of styling a test. After all these incidents, the hair looks lifeless, "flat", dull and frizzy. If you do not specifically engage in their rehabilitation, the situation will not improve.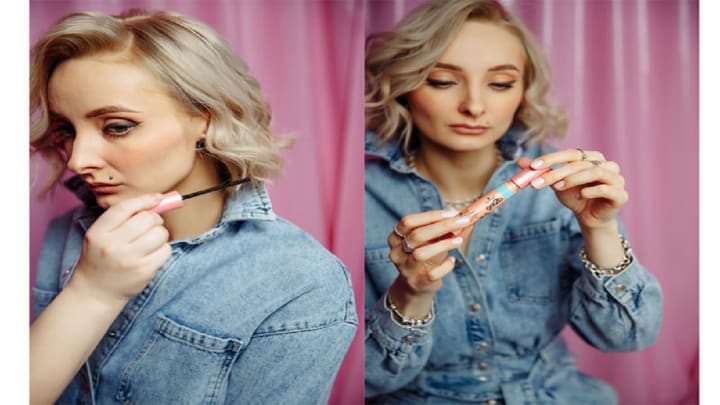 Shampoo for shine and volume from the already known Chom Chom brand will give your curls a new life - for this thanks to the formula of 74.4% natural ingredients. The product is very economical, it has a delicate texture, marine aroma and vitamins and oils in its composition. It will make your hair shiny, soft and manageable.
If the downy hair along the hairline still starts to rebel, use a new product from the got2b Schwarzkopf line - "Bye-Bye Baby-Hair". The small gel helps to smooth the "excess" in a few seconds and fits into even the smallest purse. You just need to brush it! This tool will ideally help you to make, for example, side parting curls. This hairstyle will make your facial features softer and more delicate, as well as add romance to the image. "Bye-bye Baby-Hair" will solve the problem of frizzy hair, smooth your curls and give them extra shine.
Step 4. Add colors
If nature does not please with an abundance of bright colors, you can come to her aid. Instead of neutral shades, choose rich shades and catchy effects for your makeup. Such a riot will cheer you up, and your colleagues, and just passers-by, because your eyes will catch your stylish image in the gray crowd.
Not sure where to start? First up is Stardust Metallic Eyeshadow and Luxurious Matte Lipstick from Kiko Milano's Charming Escape collection. The eye care product contains reflective pearls for a more expressive and sparkling look. And the matte long-wearing lipstick, enriched with Italian olive oil, provides perfect coverage from the first application and stays on the lips until victory.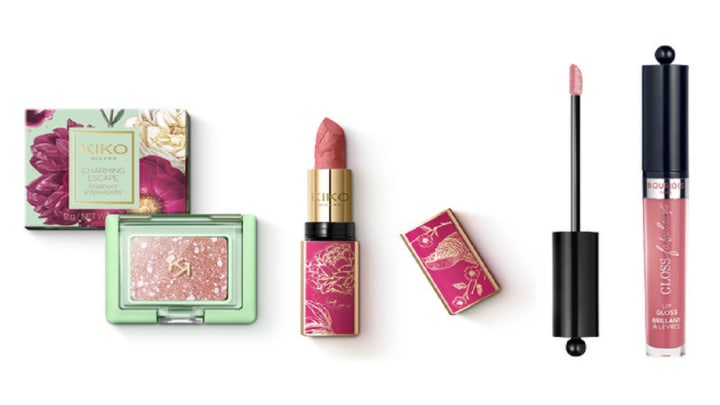 Fans of the same glossy shine should "lay down" on the new Bourjois - Fabuleux Lip Gloss. The collection includes 9 shades with different effects - transparent, shimmery and cream. They visually enlarge the lips and add a bright accent to the image.
Step 5. Update your wardrobe
It's never too late to brush up on your style! At the same time, it is not at all necessary to chase world trends and fill the wardrobe with neon positions and crazy styles. It is enough to buy an interesting thing that is out of fast fashion trends and will always be relevant.
Eco-leather ankle boots from the s.Oliver brand are an adornment for any look. They go with everything - complement them with a flying dress, bell-bottomed trousers or cropped jeans. In the case of them, beauty does not require sacrifice, since inside there is an additional Soft Foam insole with memory effect, which provides a personalized fit and maximum comfort.
Step 6. Energize
Music is one of the most powerful tools for replenishing strength or adding energy. Relax, lift your spirits, maintain your mood during your workout and be inspired by listening to meditations - all this is possible with one touch and one accessory. Wireless headphones won't ruin your hair and fit in your purse.
The device Earbuds 2 Lite from Honor in a stylish laconic design allows you to listen to your favorite songs up to 10 hours without recharging, touch sensors contribute to easy playback control and noise cancellation. And the sound transparency function ensures that what is happening around you is always under control, and you hear the sounds of the environment
tips
Freelance Blogger and Content Writer. I owe a website and write for my clients.
Receive stories by Jennifer Shehnaaz in

your feed