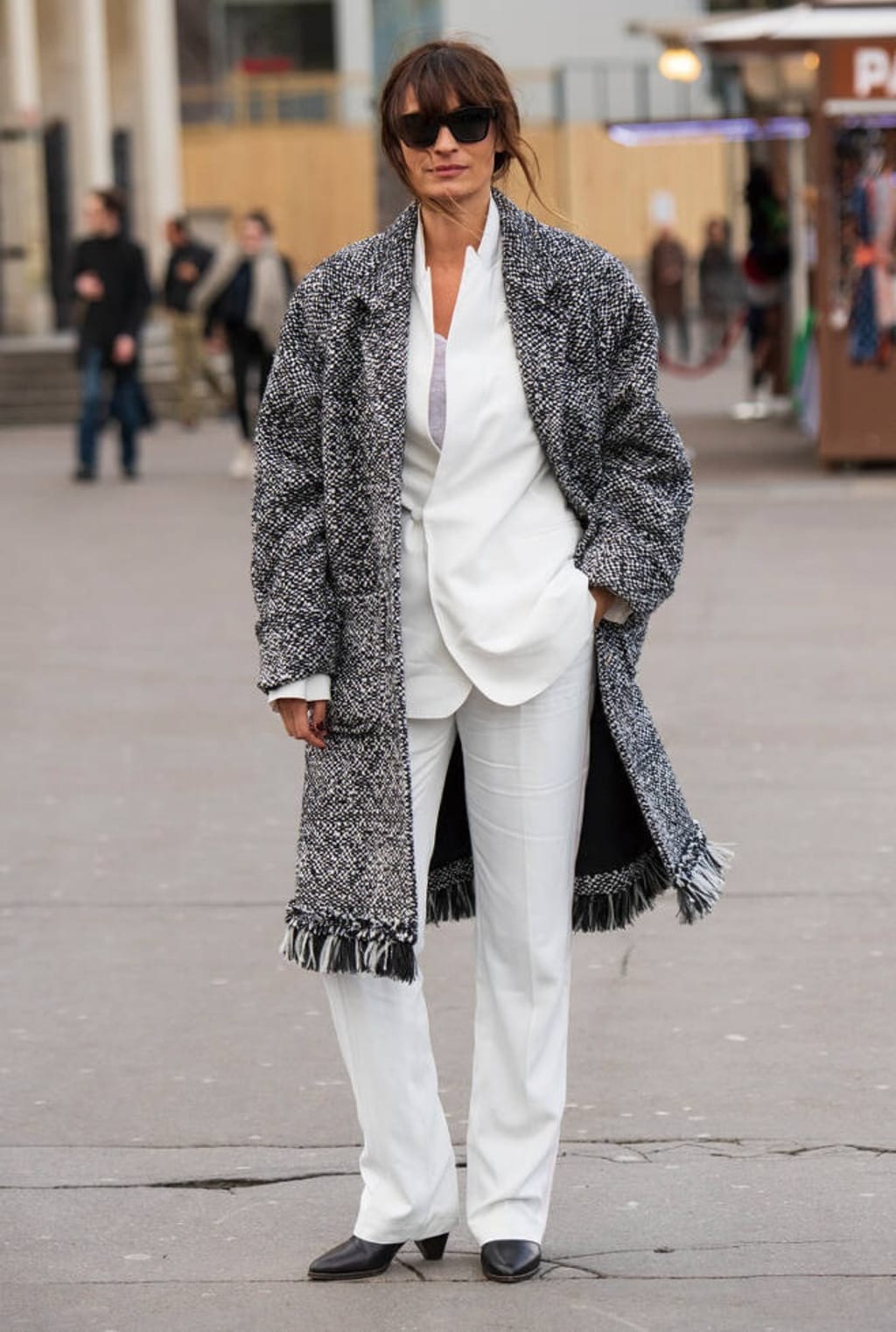 Parisian Look in Real Fashion in Paris
Are you a fashion enthusiast?
Do you love to keep up with the latest trends and styles? If so, then you'll definitely want to hear about the French fashion scene!
When we think of Parisian fashion, we might immediately think of high heels, miniskirts, and tight leggings. However, it turns out that the reality is quite different. French women are known for their effortless and elegant style, and this can be seen in the way they dress on a daily basis.
For starters, French women prioritize comfort and practicality in their daily outfits. On days when they want to express their femininity, they might opt for a red lip and a high-waisted skirt, but they will always choose comfortable shoes that won't leave them hobbling down the street in pain. In fact, low-heeled shoes are all the rage in Paris, and stiletto heels are not very common on the streets.
Another surprising discovery is the absence of miniskirts. While we might think of French women as daring and scandalous, they actually prefer to be more conservative in their bottom wear. Short skirts are considered to be too revealing and unprofessional. Instead, they opt for longer hemlines and loose-fitting clothing that doesn't cling to the body.
But don't mistake practicality for frumpiness! French women are masters at creating outfits that are both comfortable and stylish. They might pair a classic woolen coat with leather boots, or wear a simple blouse with a statement necklace. The key is to create a harmonious and effortless look that exudes confidence and elegance.
When it comes to color, French women have a reputation for loving black. This doesn't mean they shy away from color entirely, but they prefer to keep things understated and sophisticated. They might add a pop of color with a scarf or a handbag, but they will always keep it balanced and classy.
So what can we learn from the Parisian fashion scene? First and foremost, comfort and practicality should always be a priority. You don't have to sacrifice style for comfort, but you should always choose clothing that makes you feel good and allows you to move freely.
Second, don't be afraid to experiment with different styles and textures. French women love mixing and matching classic pieces with trendy accessories to create a unique and personal look. Finally, remember that confidence is the key to any outfit. If you feel good in what you're wearing, you'll always look stylish and chic.
In conclusion, the French fashion scene is a treasure trove of inspiration for anyone interested in trendy and elegant fashion. By embracing practicality, understated color palettes, and effortless style, we can all learn to dress like the stylish and confident Parisian women.
In the City of Love, Paris, life moves at a leisurely pace, the streets filled with a distinct charm that is hard to find anywhere else in the world. For women living in Paris, life is a mix of old-world elegance and modern-day simplicity, with fashion being an integral part of their everyday lives.
In the morning, Parisian women wake up to the sounds of the city, and their days often start with a cup of café au lait and a croissant at a nearby café. As they walk to work or school, they are dressed in elegant yet understated outfits that reflect their unique sense of style. They wear clothes that are comfortable and practical, yet still fashionable and chic.
While walking through the streets of Paris, it's hard not to notice the distinct lack of miniskirts and high heels. Instead, women wear low-heeled shoes that are more practical for walking on the city's uneven stone floors. They dress in clothing that is both stylish and functional, allowing them to move through the city with ease.
Throughout the day, Parisian women lead busy lives, whether they are working, studying, or running errands. But no matter how busy their schedule, they always make time for a leisurely lunch or an afternoon coffee break with friends. These moments are cherished and valued, allowing them to slow down and savor the beauty of their surroundings.
In the evenings, Parisian women often meet friends or partners for dinner at a cozy bistro or brasserie, enjoying traditional French cuisine and a glass of wine. They are dressed in clothes that reflect the casual elegance that is so characteristic of Parisian fashion. They don't need to be overly flashy or trendy to look chic, and they often choose simple yet refined outfits that highlight their natural beauty.
As the night winds down, Parisian women might take a stroll along the Seine or enjoy a nightcap at a bar with friends. They embrace life's simple pleasures and enjoy every moment to the fullest.
In summary, the daily life of a Parisian woman is a beautiful blend of tradition and modernity, where fashion plays a significant role. They dress in clothes that reflect their unique sense of style while still being practical and comfortable. Parisian women are confident, elegant, and understated, and their style reflects this beautifully.
About the Creator
The blog is to helping you live an active and healthy lifestyle!
Youtube Channel: https://www.youtube.com/channel/UCrglZ6wWRNyjrtxtcCSTu9w
Reader insights
Be the first to share your insights about this piece.
Add your insights