Four Things You Might Not Know About Starting a Jewelry Line in High School
A Few Lessons I've Learned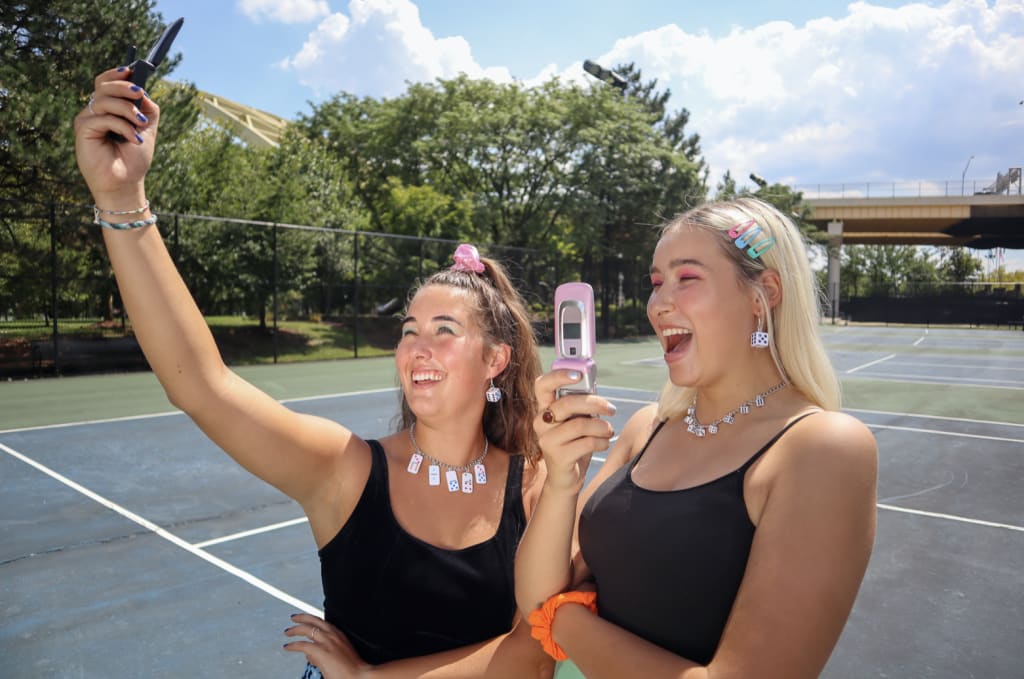 When I was a junior in high school, I went to the store and found these mini dominos. I couldn't stop thinking about them for the next week. So, I went back to the store and to my surprise, they were still there right by the Windex. I took my hot glue gun and started gluing them on a chain. I know it looked janky but I could see the potential.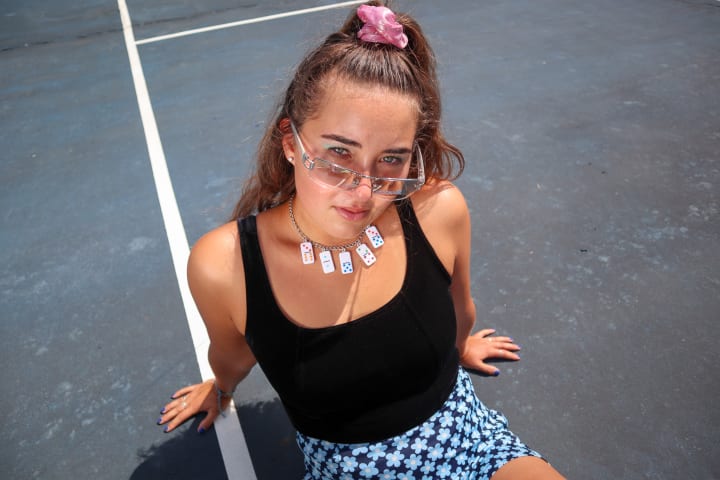 I wore the necklace to school and people freaked out. They all wanted to know where I had bought it. After that day, I knew I was onto something. But, with plenty of homework and extracurriculars to do, I soon forgot about it.
A year later, I started my own YouTube channel. It started to gain traction, and people became interested in my homemade jewelry. By this time, I had 4 different designs. Thankfully, my dad had plenty of tools to help me in production. Once I got the prototype done, it was uphill from there. I spent so much time making these necklaces. There were a few bumps along the way. I'm sorry dad, I didn't mean to break the drill head eight times.
Once I had my shop together, I needed a name. In high school, my close friends called me "spicy" since I was a Latina with an "attitude problem." It was then that SpicyGirl was born.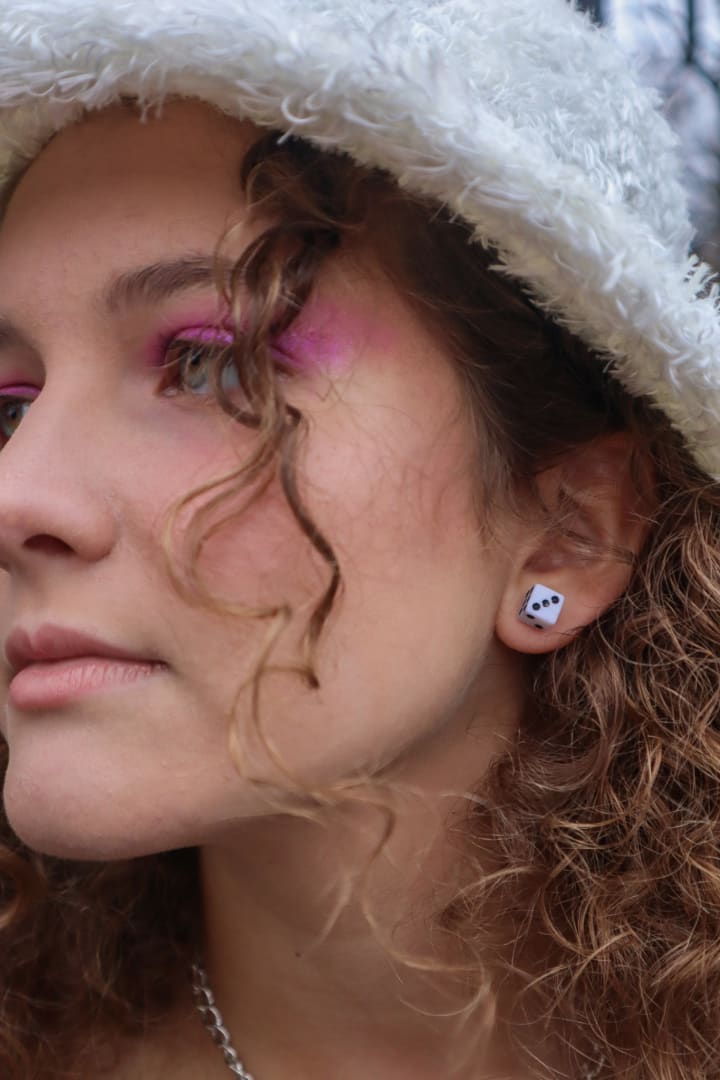 Here's what I learned along the way…
Find Ideas that STAND OUT
No one wants to wear a FOREVER21 knockoff. Think of ideas that YOU would actually wear. Once you have picked a design, wear it out in public. Do people compliment you? Ask where you got it? If so, you're on to something.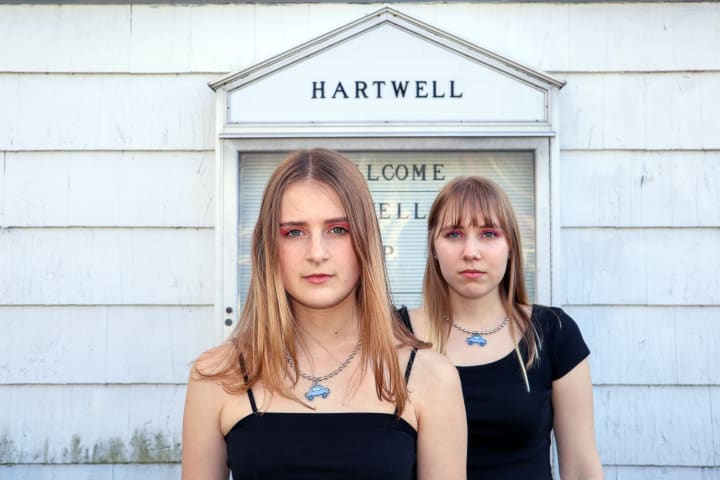 Don't Rush Your Designs!
I'm in college now! I have a roommate, but she goes to bed at 10 pm (SNOOZE FEST!). I'm more of a night owl. After I get my homework done, I would stay up until 3 am making designs. I would sit in the hallway gluing and assembling necklaces to fulfill my orders.
Some days I dug myself into a hole. Whether I was designing jewelry in between my college lectures, waking up before the tailgate to assemble packages or dropping off my packages at the post office in between recording scenes for my YouTube videos. That's my biggest regret. Put in the work, but don't forget to have fun!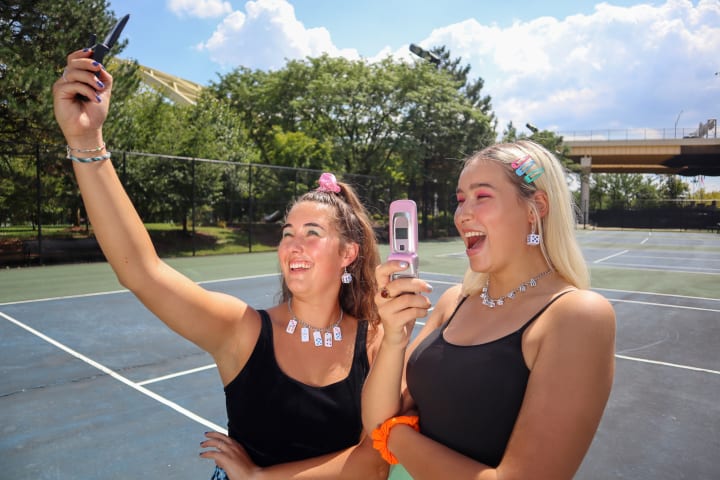 Shipping is Messy
One day, I went to the Post Office to ship a few packages. The employee there laughed when she saw what my company was called. "SpicyGirl, what kind of products are you selling?" When I told her it was a jewelry line, she chuckled, "That's NOT what I thought." Maybe I should rename my shop, but I won't.
Anyways, I have to go to the Post Office almost every day. Trust me, it's not fun. At the location near my house, the Post Office worker is always so mean to me because I have so many packages. I thoroughly recommend having a mailman pick up packages from your house, that way you avoid the negative glares.
Success doesn't come overnight
Making enough jewelry to sell takes a long time. I'm a perfectionist, so I make all my jewelry by hand (plus, it leads to greater profit margins). If you're like me, you'll quickly learn that rhodium is NOT the same color as silver. Make sure you are creating products that you are proud of, and, if you are consistent, people will start to notice.
Shop SpicyGirl here: https://shopspicygirl.com
Follow SpicyGirl on Instagram: https://www.instagram.com/shop.spicygirl/
Follow me on Instagram: https://www.instagram.com/carolinericke/