Finding The Perfect Homecoming Dress Without Breaking Your Wallet
Perfect Homecoming Dress Without Breaking Your Wallet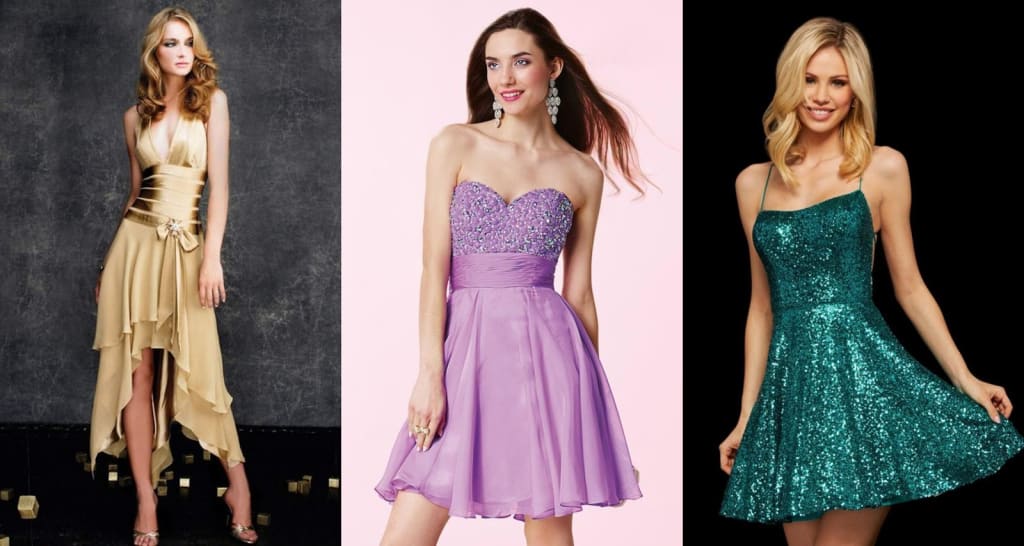 Homecoming Dress
With homecoming around the corner, the search for the perfect dress has already begun. Every teenager is excited about the event and trying to get something that brings out the best part of their character.
However, fashion isn't cheap these days, especially amidst the high demand. The following tricks can help you counter that part. Follow them, and you can get something that suits you and doesn't break your wallet.
Prepare In Advance
Homecoming is not a surprising event. It comes every year for the students and usually around the same time. Basically, you know about the event long before it actually happens, which means you have a lot of time to prepare. So, why wait for the last minute?
You can check the dresses and even buy them before the actual event. The haste for homecoming dress will be a lot less at this time. Therefore, you will get many more choices and at much better prices.
Since the demand is lower at these times, you can also get a chance to negotiate for a better dealer. Not to mention, the chances of getting a discount is also better.
Look For Opportunities
The first trick is quite effective and will work for most cases, but you can't always depend on timing. There is a great possibility that you don't remember about this part or fail to time it right. Moreover, if you are searching for a dress from a large brand, you won't get any opportunity even with proper timing. Brands don't just drop their prices due to low demands.
In such cases, the best trick is to search for the homecoming dresses on sale ads and boards. There are a lot of dealers who like to hold sales to clear their stocks and create space for the new stuff. The clearance homecoming sales dresses opportunity can come in handy for getting something that's normally out of your budget.
The search will not be easy and may need some research, but it will be worth it. So, the next time you think of getting a homecoming dress, start looking into newspaper ads, classified ads, Instagram ads, and other such sources to find sales.
Check And Compare Sources
The bricks and mortar stores aren't the only place to buy homecoming dresses. There are various online apps and websites that can help you with those. You can search them on Amazon, Alibaba, and many other applications to find the best deals. Then there are the social media stores like the Facebook store and Instagram Store for some choices.
These stores sell products around the world and have a much wider range than any physical store. They also offer several coupons and discounts to lay off the extra expenses. Besides, these online stores also have hoco dresses for sale that can further reduce the expenses.
Another good thing is that you have a lot of online stores with the same range of clothes. You can select your preferred dress and check its price on multiple stores for finding the best price deal. Just make sure you check the delivery dates and charges before placing the order.
Final Words
A homecoming is a big event for the teenager. It's the time when they get the chance to present the best versions for them to others. It's the time when they reunite with their friend and their college/university memories. Don't let the price of your dress affect your mood or your looks at such a good time. Use these tricks and get the best homecoming dress at the price that you can afford.