Fall 2020 Colors: Our Five Favorite Shades
It's Time To Trade Out Your Summer Shades For Fall Colors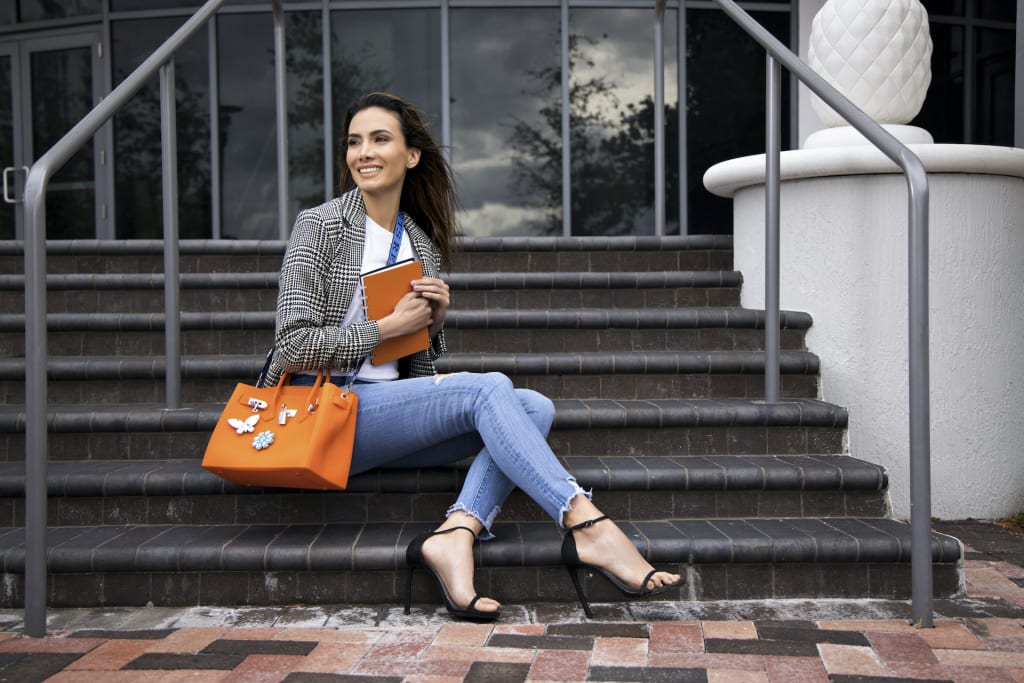 As August comes to a close, it's time to trade out your summer shades for fall colors! It's always exciting as the seasons change and you get a chance to refresh your wardrobe. It's an opportunity to showcase your fashion sense in a whole new way!
Fall 2020 fashion features a range of beautiful shades. These Fall 2020 colors include Pantone's Color of the Year, Classic Blue, as well as more unexpected palettes like celery green. Below, learn more about each Fall 2020 color trend and how to pair it with complementary colors to make the most of your style.
Classic Blue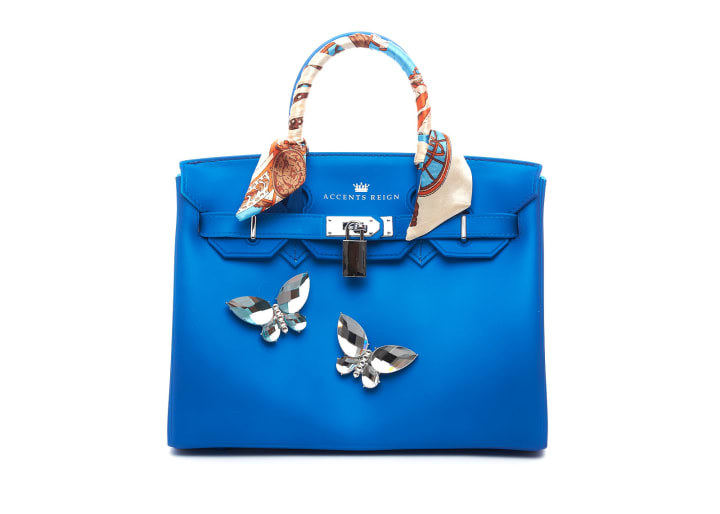 Of course, Pantone's Color of the Year, Classic Blue, is a great choice for your fall outfits. You might associate blue with the color of sadness, but that's absolutely not the case in the fashion world! In fact, Pantone explains that the gorgeous shade "is evocative of the vast and infinite evening sky" and offers up a whole new world of possibilities.
You can use Classic Blue as the main color of your outfit, or add blue accessories or shoes for a contrasting pop of color. Our suggestion for the perfect Classic Blue accessory? The Accents Reign™ Queen's Bag in Cobalt Blue.
Shades to Pair with Classic Blue
● Bright white
● Cheery yellow
● Lush green
Wine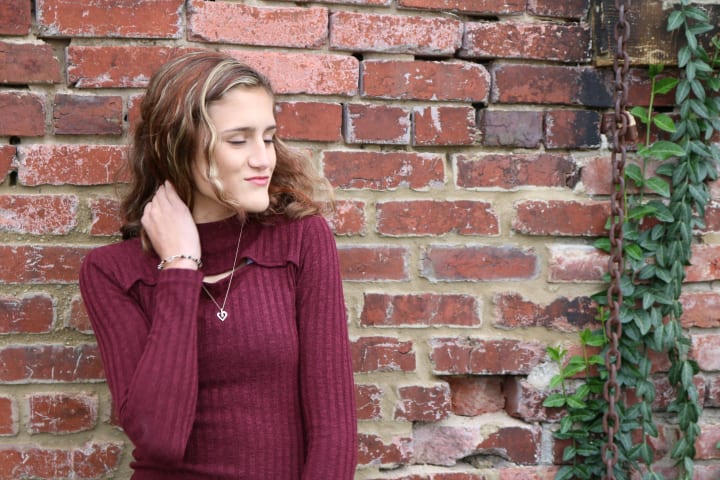 Wine, a deep burgundy-red, adds a new level of sophistication to your wardrobe. Create show-stopping outfits with this beautiful color, whether you wear it in the form of a dress, pants, or a handbag! This Fall 2020 color is both refined and elegant. Plus, it's been a fall classic for years, so you're likely to have some pieces in this shade hanging in the back of your closet!
Shades to Pair with Wine
● Charcoal gray
● Golden yellow
● Burnt umber
Amberglow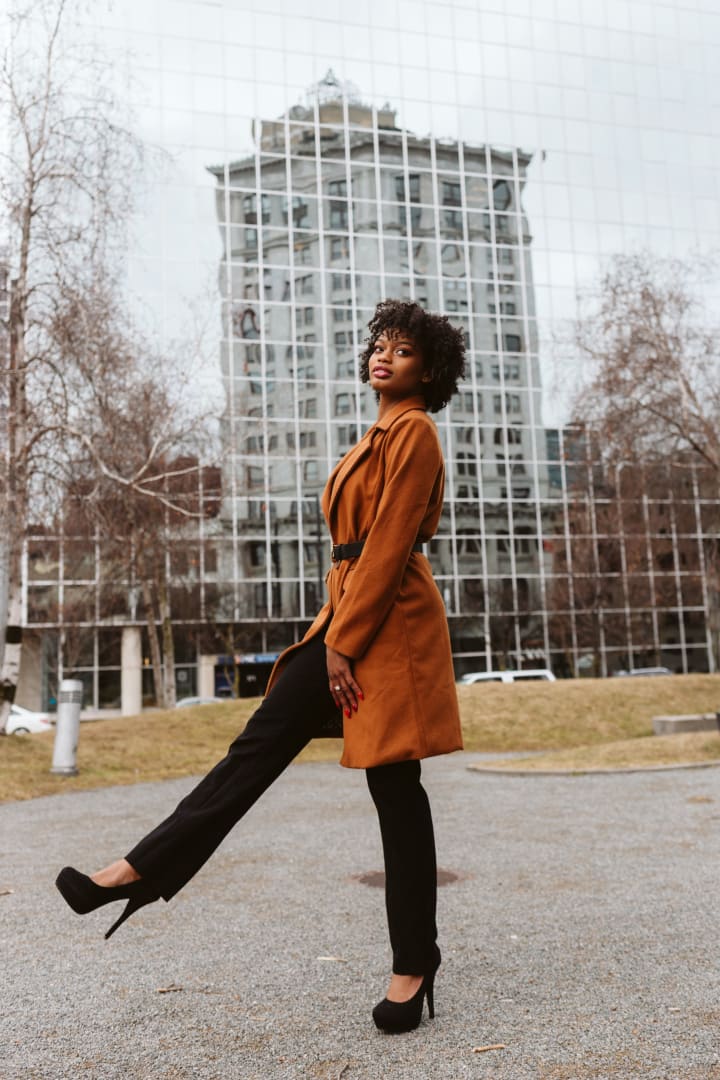 Amberglow, a radiant orange shade, absolutely screams autumn! Reminiscent of pumpkins and falling leaves, amberglow will be a lovely addition to your Fall 2020 fashion. Wear it to get-togethers or to work; this versatile shade is sure to draw attention anywhere you go!
Some great options are to purchase a scarf or cardigan in this eye-catching shade of orange. The Accents Reign™ Skinny Scarf in Orange is the perfect way to incorporate amberglow into your outfits.
Shades to Pair with Amberglow
● Deep blue
● Rich brown
● Vibrant purple
Traditional Black
Black is anything but boring in Fall 2020! Bring out your traditional black staple items and pair them with neutrals or brights for a completely customizable look. Step out of your comfort zone with various silhouettes and styles. From blouses and sweaters to skirts and slacks, black is a classic color in the fashion world for a reason!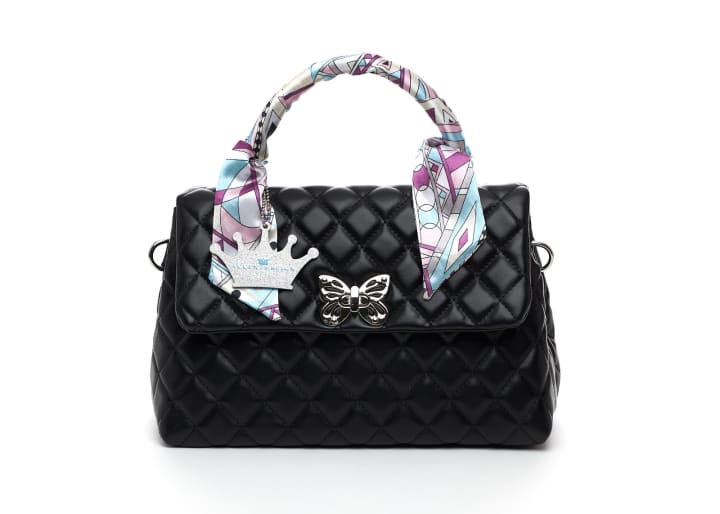 If you're looking for the ideal traditional black accessory, check out the Accents Reign™ Monarch Bag in Black for a timeless and versatile handbag that you can easily take from day to date night.
Shades to Pair with Traditional Black
● Vivid turquoise
● Deep red
● Soft blush
Celery
One of the most unique Fall 2020 colors, celery adds a fresh and innovative touch to your look. This yellow-green shade gives off a botanical and crisp feel that will breathe new life into your ensembles.
Shades to Pair with Celery
● Light brown
● Dynamic coral
● Delicate pink
Whether you prefer to stick with traditional fall colors like burgundy and deep orange or want to step over to the wild side with celery green, your autumn ensembles are sure to be showstoppers! Fall 2020 fashion gives you a chance to express yourself through various shades, shapes, and silhouettes. Have fun creating new looks and embracing the gorgeous Fall 2020 colors!
Written on 8/24/2020 on www.accentsreign.com/blog