Fabric History: Lace
A brief history of where lace originated, how it is made and where we can see it today.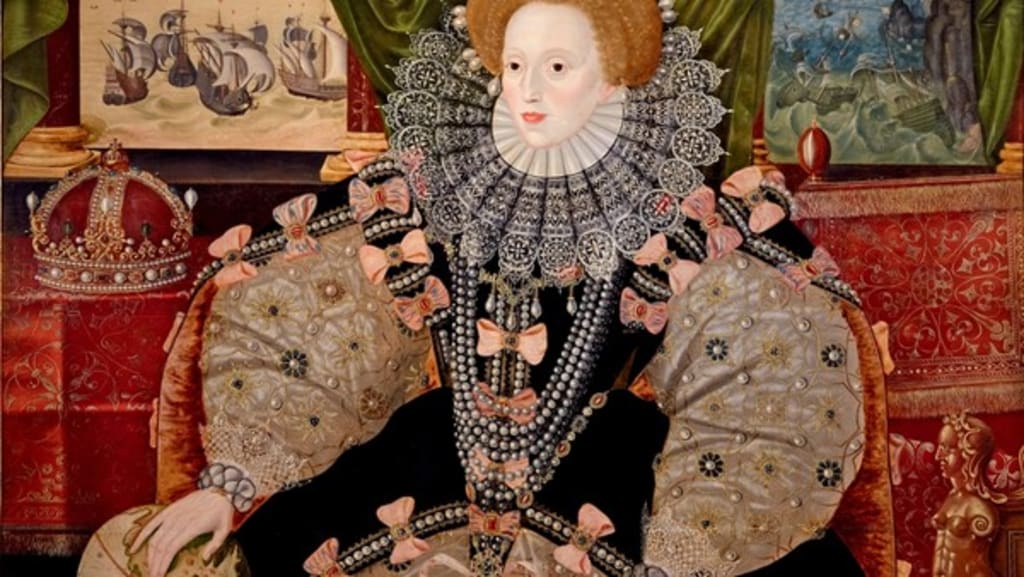 Portrait of Queen Elizabeth I in a lace collar, attributed to George Gower in 1588
Lace is a delicate fabric created from thread to create a web like pattern. The threads originally used were gold and silver coloured silk but nowadays are predominantly made with white cotton thread. Lace is made by looping, plaiting and twisting threads independent of any woven surface. Lace making is a highly skilled and time consuming process. In some cases, only a few centimetres of fabric can be produced per day by hand.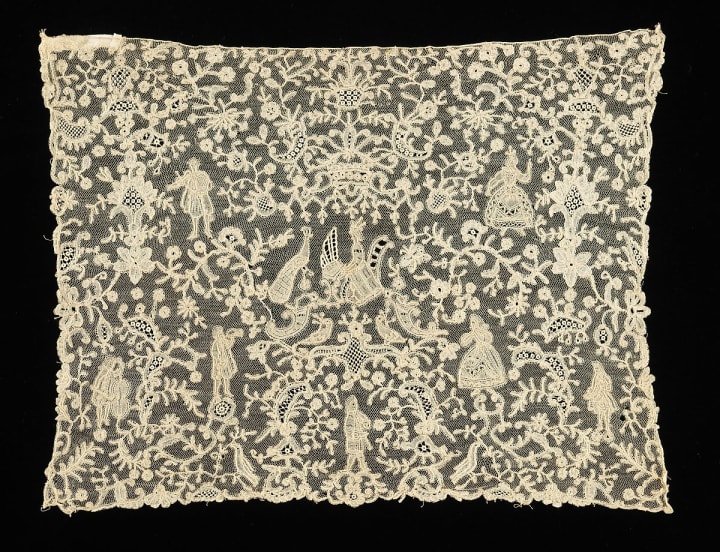 The process of looping, plaiting and twisting threads to create patterns can be dated back to ancient times. The art of macrame', knotting strings in patterns to create fabric, can be found on Assyrian tunics above the ancient ruins of Ninevah. The ancient Egyptians had their own way of creating a net like pattern which involved drawing out threads from cloth, also known as drawnwork.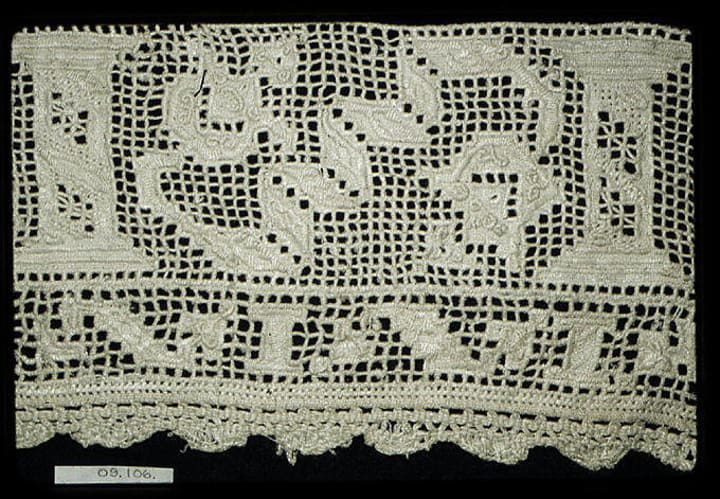 In Europe, fine lace became the fashion in royal circles in the mid to late 16th century. In 1555, Mary I of England passed a law that forbade anyone "under the degree of baron" from wearing lace and that imported lace was forbidden to be worn by anyone lower than the wives of knights. Lace collars were a particular favourite of European kings. French King, Louis XIV had a penchant for extravagant dressing and expensive fine laces. His mother, Anne of Austria, was so concerned about his spending that in 1660, she and her second husband, Prime Minister Mazarin tried to prohibit the use of lace and ban any kind of imported laces in order to mitigate his spending. This had little effect since the French court had become fond of fine lace fabrics and the ban only encouraged home manufacturing.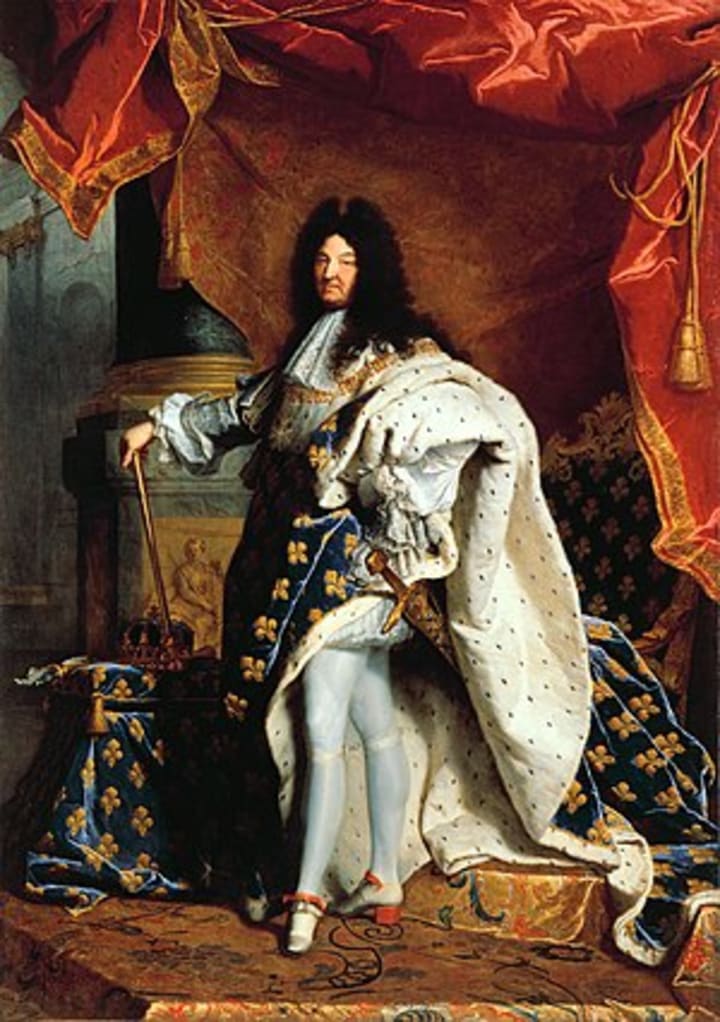 In 1809 an English man, John Heathcoat perfected a machine that created the mesh ground that lace patterns are built on and revolutionised the way lace was produced. This revolution came at a cost, women who were the main producers of lace lost out on work. For buyers this meant that there were more options and at different price points. Lace became more affordable to not only royals but the middle class who were profiting in the era of industrialisation. In 1840, when Queen Victoria married Prince Albert her wedding dress was made from a combination of machine and hand made lace. The veil, collar and frills were all made of lace and ushered in the era of white wedding dresses.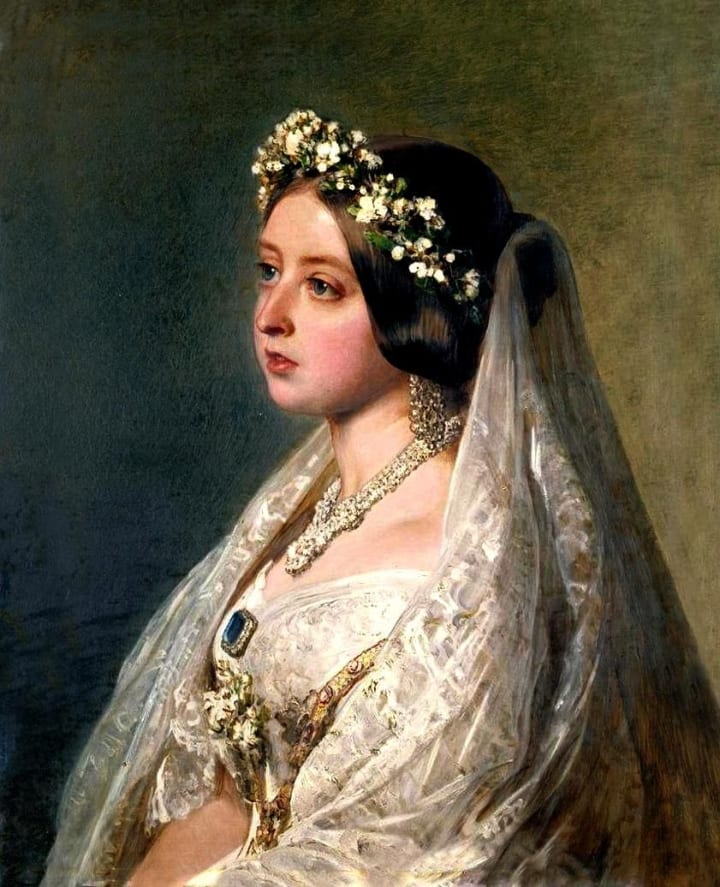 Lace and undergarments have always had a symbiotic relationship. The earliest undergarment to have lace frills was known as a chemise, which was a women's undershirt and was common in the 16th century. In the 17th century women wore petticoats that were often lined with lace. The 18th century brought with it a slight raising of the hemline to the ankles which brought upon the need for embroidered lace stockings By the mid 19th century french corsets which had been popularised by Catherine de Medici in the 1500's had machine made lace trimmings. The 2oth century saw synthetic lycra transform underwear and often the lace that decorated underwear was made from elasticated fibres.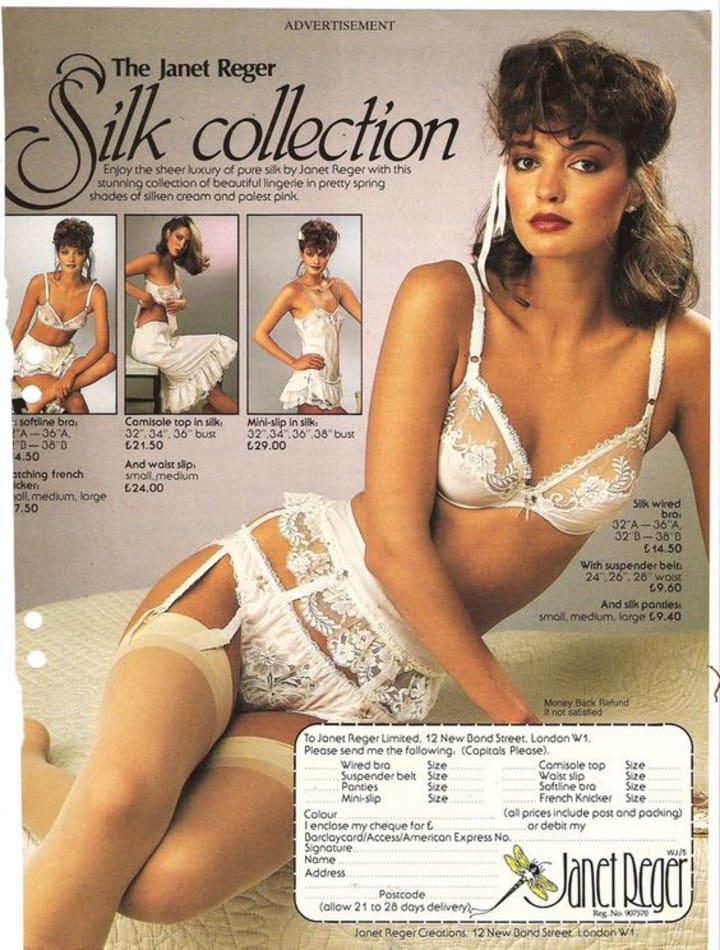 Today we see that of doily lace is a big trend for Spring 2020. Doily lace is made out of thick cotton threads and is used for ornamental mats that function to protect surfaces. Designers such as Isabel Marant, Prabal Gurung and Tory Burch have been inspired by the bohemian looking doily lace fabric. Incorporating the doily lace as elements of dresses, shirts and cover ups.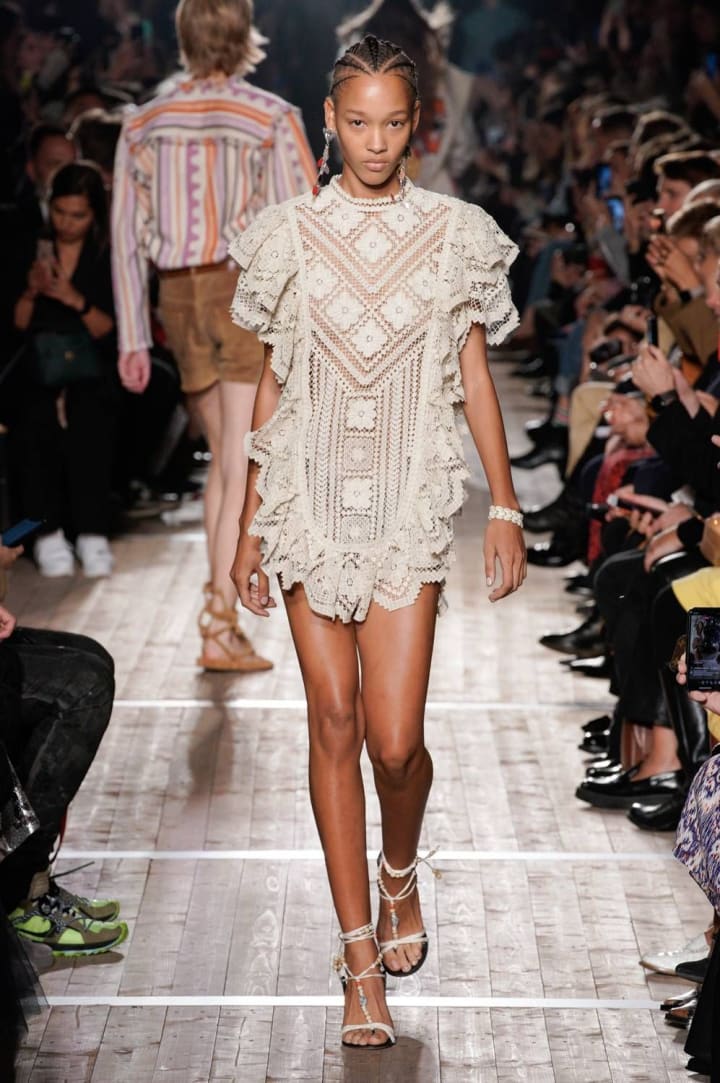 Lace is an intricate fabric that catches the eye and it has an even more intricate history. From the ancient art of macrame, to the European royal circles who used lace to show of their social standing to today where lace worn in springtime is considered trendy.
Reader insights
Be the first to share your insights about this piece.
Add your insights