Eyeglasses: The modern-day fashion accessory
How did eyeglasses become a fast-moving fashion accessory?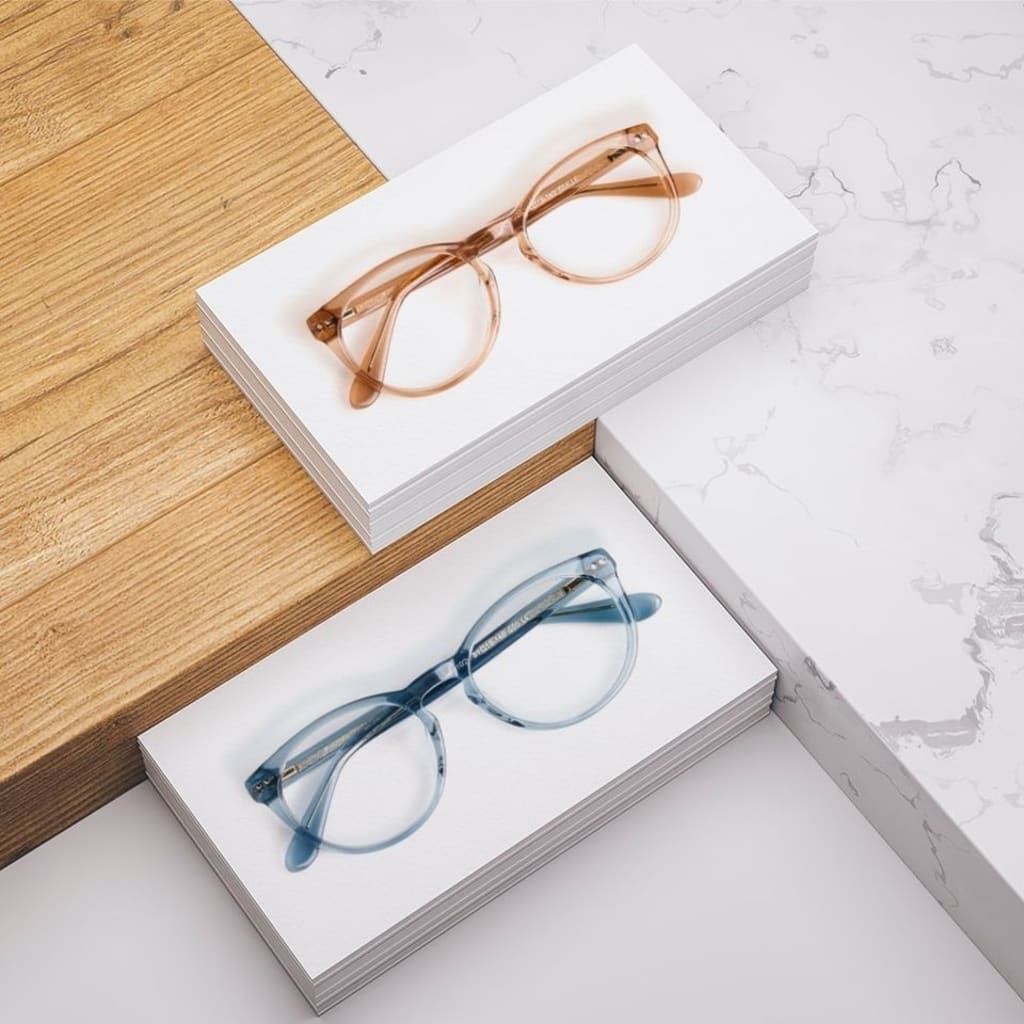 Glasses are more than just a need of our eyes. The transformation of the eyewear industry has turned spectacles into fashion glasses for the better. You will find people with perfectly clear vision wearing glasses just to appear more glamorous.
The evolution of glasses
Glasses are nothing like they were a decade ago. The growing demand for stylish prescription and non-prescription glasses has made eyewear a billion-dollar industry.
The 21st century has broken down the age-old perception about eyeglasses giving it a new definition of cool, fashionable, and stylish. The wide variety of designs, frames, and colors has enticed people to put their money on this must-have fashion accessory and add different shades to their personality. Also, the availability of low-cost glasses that don't hold back on fashion has encouraged people to buy different pairs, even if it is just for style.
But how did this all happen? What made people change their perception of glasses? Let's find out.
Personality upgrade
The cool frames and designs have led many people to believe that wearing glasses will make them look smarter and enhance their facial features. What is more exciting is that glasses give you the ability to change your look to whatever you want. However, some glasses like cat-eye frames in women's glasses suit every personality and occasion.
Changing trends
There is absolutely nothing that a trend cannot bring back. Glasses have been a big part of the recent fashion trends which made them a fascination among fashion lovers. People are experimenting with glasses to achieve different looks and enhance their appearance.
With the growing numbers of eyeglass wearers on the streets and runways, this trend is not going away anytime soon.
Low-cost glasses
Lenses and prescription glasses are available in larger quantities than ever before. Customers can now find a wide variety of glasses in different styles and prices. This has made it easier for people to own multiple pairs without burning their pockets. This has encouraged people to not only invest in spectacles but also in fashion glasses and flaunt their look.
Whatever the price is, you should only invest in high-quality glasses whether you are wearing them for improving your vision or to just show people off. There are brands like Specscart that offer premium-quality, stylish frames at affordable prices to satisfy eyewear lovers.
Endless choices
Unlike earlier, people now have access to countless pairs of glasses at stores and online which has equipped the customer to find the perfect pair according to their preference. Whether you want to buy prescription or non-prescription glasses, women's glasses, or frames for men, there is a different pair for every use. When wide choices are available at low prices, people are ought to adorn their eyes with this beautiful accessory.
So what are you waiting for? Go ahead and treat your eyes with some love. Enhance your eyesight and your personality with your next pair of glasses.
These modern and lightweight cat eyeglasses are perfect for bold styling. The alluring colour combination of silver and black sets the tone for a sassy look. The refined silver temple ending in stable temple tips made from acetate material is just the right length to fit your face perfectly. The narrow bridge of the frame comes with adjustable nose pads so that it fits securely and feels comfortable on your skin. The shimmery silver touch to the glasses is enough to enhance your side profile and brighten your look. If you are a fashion of retro style but still want to look fashionable, these cat eyeglasses should be on your list. Rock these timeless frames on your round or heart face shape, and leave people in awe.