Duck Tales and Poodle Skirts
All About the "Fonzie" Look and to be or not to be..cool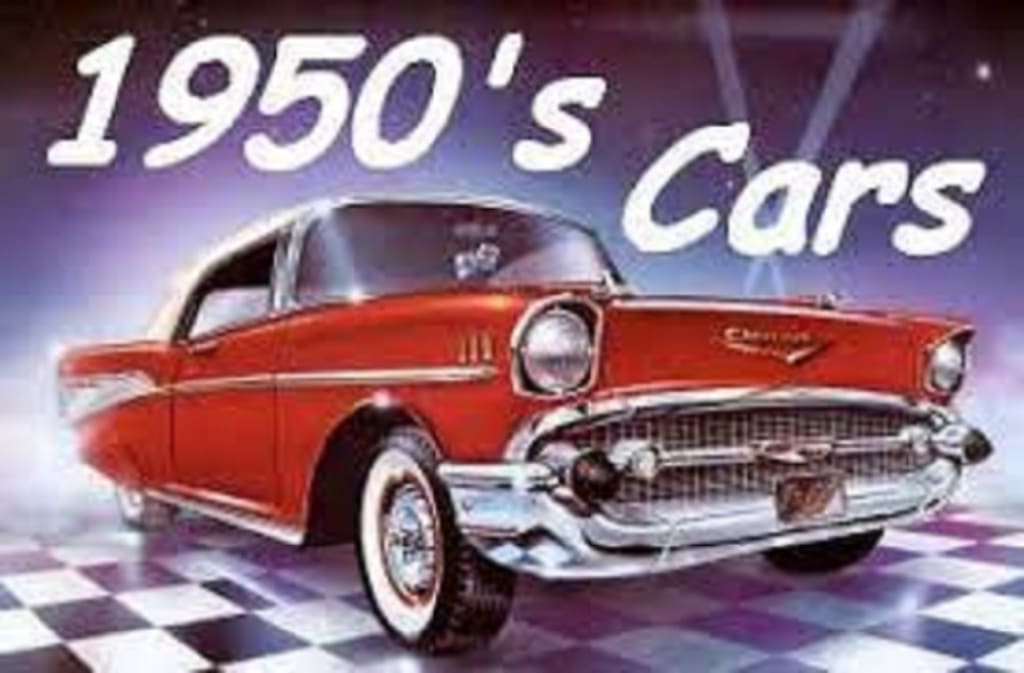 Aww, the 50's. America was in a post war era. Two parent families were the norm as Ozzie and Harriet and Leave It To Beaver were favorite television programs streaming across Antenna TV's across America.
Fashion for the 50's was all about Duck Tale hair cuts, poodle shirts and button down sweaters worn backwards. Never wear those saddle shoes without at least two pairs of socks.
The memories of after school gatherings at the local burger joint where a cherry coke was five cents and a great burger was only ten cents. You gossiped about the next "Sock Hop" and who would be your dancing pardner and what you would wear and how you would convince your parents to let you wear lipstick, just this once.
You had to make sure you had a good stock of Ponds hand cream, it was what kept that Duck Tale in place and maybe just maybe Mom would agree to a little nail polish, just this time.
After a burger and a coke it was always a given to hang outside and wait for the boys with the hot rods to pull in, and you just could not resist checking out those tail pipes, the louder they were the more you wanted a ride in that hot rod. The boys always were the coolest with their leather jackets and slicked back Duck Tales but no saddle shoes for them, it was boots or penny loafers. Girls were also loving those penny loafers and always had to buy a shoe size bigger because you know you were not cool unless you were wearing two pairs of socks.
Getting ready for a "Sock Hop" was bigger than prom night. That poodle shirt had to be starched, the saddle shoes shined till it looked like the sun it's self, deciding the hair do took hours, was it the duck tale or the Lucy look, Lucy hair styles were the "In" thing for many years, Lucille Ball had made a mark with her Iconic red hair and style.
Ahh things were so much simpler back then and so different from today's hustle and bustle. It was a quieter time, almost subdued. Mom's never went into the kitchen without their aprons on and heaven forbid someone would answer the doorbell in a robe and not properly dressed. Mom's would never leave the bedroom with those big curlers still in their hair and daughter's knew you stayed in your bedroom with the curlers, when your hair was finished then you emerged looking clean and fresh.
As I write this a flood of memories brings tears to my eyes. You see I never got to wear a poodle skirt, saddle shoes, I did manage a duck tale. My Mother abandoned me very young, I never met my Father, I was sent to live with an Uncle who abused me and at age eleven I went to live on the streets of Baltimore, sleeping in unlocked parked cars, hallways, back yards and I did that until age 18. I met some interesting people along the way. Little Italy in Baltimore was one of my favorite spots to wander and also I had a crush on a "Dream Boat" of a guy, he was Italian, his father was high up on the political spectrum and his sister Nancy she never knew I was homeless even though I was not dressed in the fashionable 50's style. I met Nancy a couple of times, she was nice, a typical 50's teen but not wild. I often wonder if she looks back on those times and says "man, those days were the best". She is famous now so I won't use her last name but I wonder, did she ever wear her sweater backwards?
I will try and set the 50's style in my little city here in central Pa. tomorrow if it's chilly I'm wearing a sweater backwards.