Does Wearing AirPods Cherish Your Fashion Looks?
Fashion with AirPods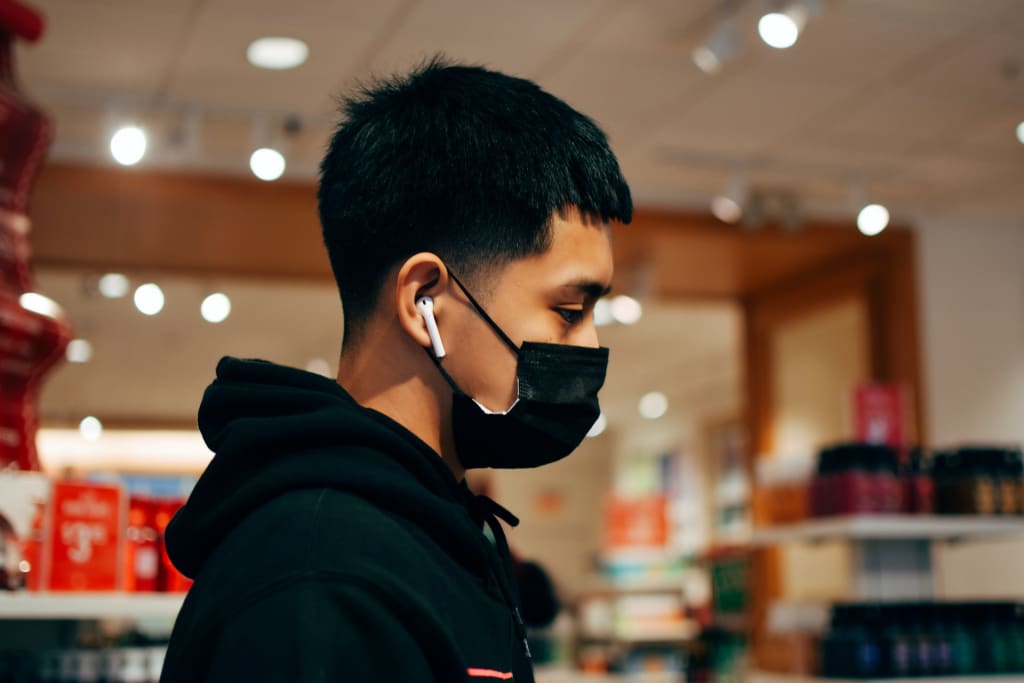 Picture Credits: Unsplash
Remember when iPods first came out? Ok yeah, neither did I (that was 2001! 22 years ago!), but I remember those campaigns from the early 2000s featuring figures dancing against brightly colored backgrounds, each wearing a pair of white Apple headphones. With the prospect of time, those ads don't look cool anymore, but those white headphones will go down in the very long history of smart shit that Apple has done. If you think about it, the idea of changing the cords of the standard black to stark white was a pretty brilliant marketing tactic. iPods were designed to be compact, more portable, and small, meant to be put in a pocket. So how could Apple make sure everyone on the subway or bus knows someone is listening to an iPod rather than some crummy prehistoric CD player (remember those!?).
While Apple has since ceased production of all models except the iPod touch (the faithful RIP Classic), these white headphones have become an indelible part of the brand's design aesthetic. In 2016 they went wireless earbuds in the form of AirPods - which people sincerely disparaged (complaining they looked like pads and toothbrush heads, and were too easily lost - among other things).
And yet... something weird is going on. White headphones, both wired and wireless, are becoming a go-to fashion statement, perhaps for the first time since those 2000s ads. But why? We have a few thoughts.
THEY'RE BEING SHOWN UP AT FASHION WEEK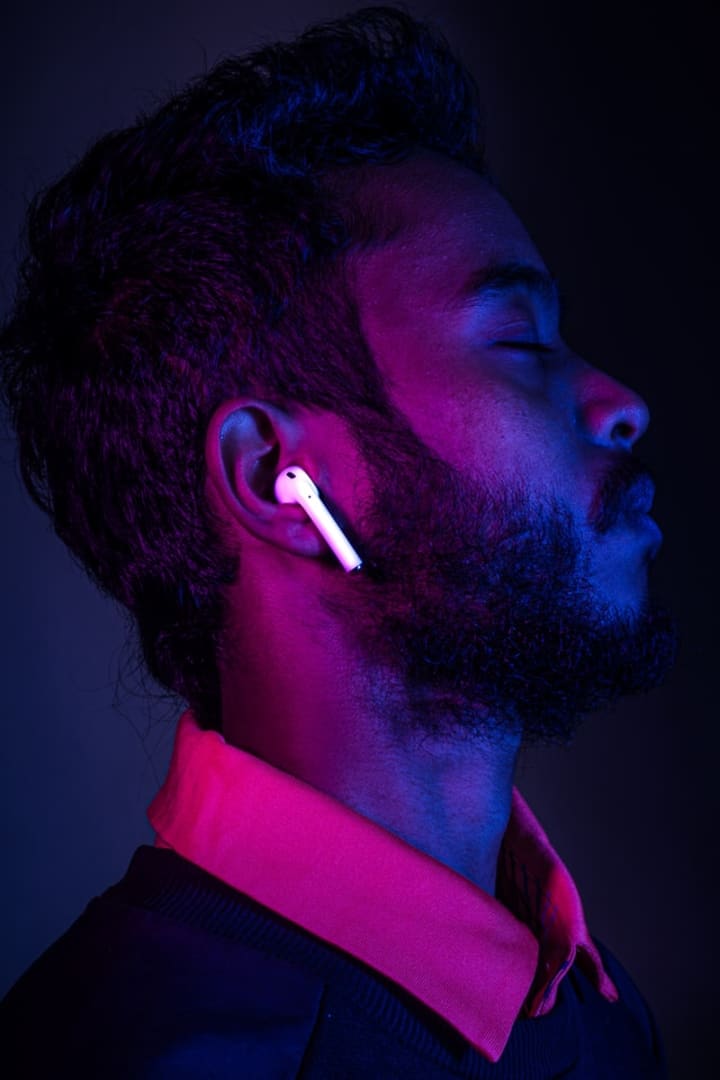 The Credit goes to Marine Serre for this picture. Returning for her Fall/Winter 2018 fashion week debut, the LVMH award winner incorporated white headphones into her "futurewear" collection, described as "an assemblage of fragments of contemporary life with futuristic references." In other words, her models wore clothes that mixed everyday life with high technology. Their wardrobe had special pockets to keep your lipsticks and water bottles, and the fabrics were sporty and technical. Some of the top models again put on the headphones for their motocross inspired SS19 show, with the wires disappearing into specially created holes. Meanwhile, Maison Margiela has introduced a way to take your headphone game to the next level - in John Galliano's first mixed show, the brand debuted iridescent metal shells that clip onto your existing headphones.
PEOPLE ARE CONTRIBUTING TO MAKE THEM LOOK GOOD
All it takes to turn something that was out of fashion into one? Nice people to get behind. From Russian Model Sever to runway queen Adesuwa, AirPods in particular have become Instagram bait. Maybe it's because they fit so well in selfies? Instagram is believed to be responsible for the boom in earring sales - headphones are a logical next step.
THEY ARE LINKED TO TODAY'S HIGH TECH AND BODY HACKING FUTURISM
One of the most dominant trends of 2021 was the meeting of man and machine, as designers explored ideas of evolution and put forward visions that take into account the future potential of humanity. We've seen pregnant male models (Xander Zhou), models with computer chip-like adhesive jewelry (Dior), and of course, 3D-rendered Instagram influencers. While Google Glass may be gone, the future is increasingly looking to AI. And really, the high-tech look of the earbuds fits right in with this year's trend.