Does the fashion still work: Devil Wears Prada
Although it's been over 10 years, the story and of course the fashion still remain modern and relatable in today's world.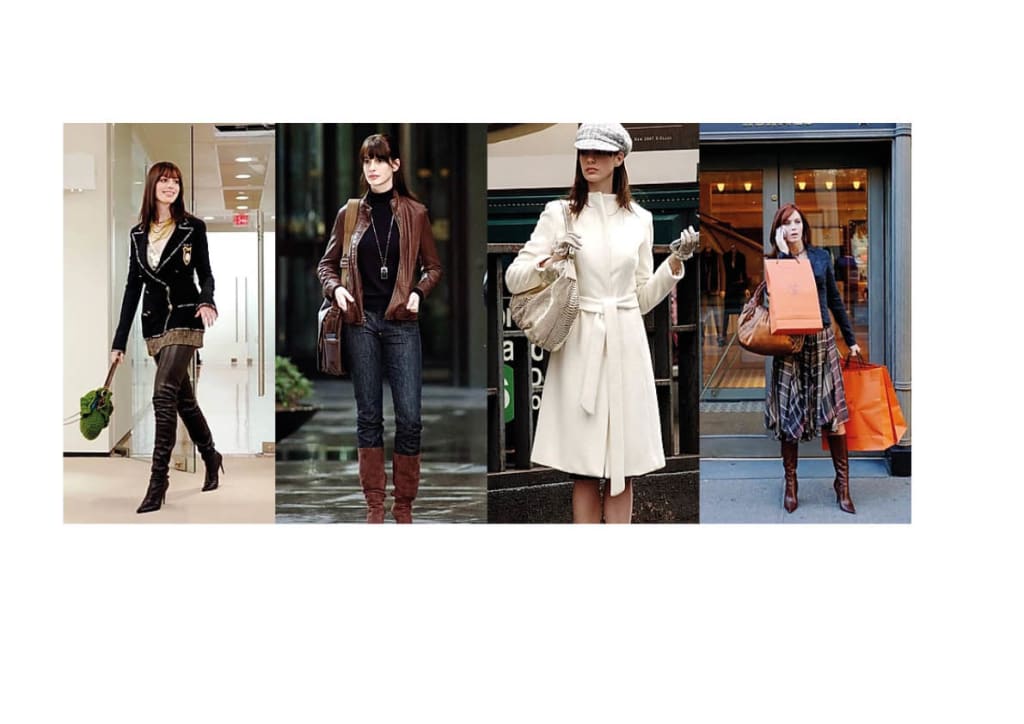 Thirteen years ago I was a teenager in a small coastal town having no idea what I want to do or be when I grew up. I remember watching a movie and afterwards I knew I wanted to work in magazines, I had no idea what I wanted to do in magazine I knew I just wanted to be there.
The Devil Wears Prada was released in 2006 and is still praised for the movie that relaunched Meryl Streep's career and launched Emily Blunt as well as Anne Hathaway into A list celebrities. Being a love letter to the Fashion Industry while showcasing the cut throat world of magazines and fashion, and what people will do to be apart of it.
Although it's been over 10 years, the story and of course the fashion still remain modern and relatable in today's world. Andy looking for a 'foot in the door' like so many millennials had to do (or are still trying to do) took a job in a world that she did not belong in, with a boss who is infamously hard to work for but she changes and grows with the job and in turn leaves her friends and boyfriend behind along with their backwards and (let's be honest) selfish way of thinking.
I like many young girls with aspirations to be in these worlds can relate to this story. I interned for almost two years (for free) looking for that 'foot in the door' moment, I finally got it and it was only when I wasn't expecting it, in a magazine I never thought I would have a chance to work for. Luckily my boss isn't scary or anything like Miranda Priestly, she's actually one of the nicest people I've ever met and is very willing to give everyone from myself to the interns opportunities to grow their careers.
So looking back on a movie that showcased trends of the mid 2000's (thanks to the movie's costume designer Sex and The City's Patricia Field), So I thought how would these clothes look in today's fashion world and have these trends lasted over a decade?
Thigh High boots & Layered necklaces
Thigh high boots made a huge comeback earlier in the decade, worn by pop stars to fashion editors and I mean who can forget that iconic quote from this movie…
Leather Jackets and Turtlenecks
Let's be real leather jackets & turtle necks of any kind are never going anywhere, they're those staple items that you know you can buy and wear for years. I bought a leather jacket 10 years ago and can still wear it today and luckily it doesn't look that old so I can get away with it!
Baker Boy hats and A classic coat
These hats are definitely something not everyone will wear but these hats are one of the top headwear trends going. Being sold by Isabel Marant to Top Shop these hats are a cute way to bring an outfit together.
A beautiful coat is an investment that will never let you down, wearing white is definitely living on the wild side but this coat would go well in any decade, year or trend.
Midi skirts & Plaid
In my opinion, Emily is by far the best character in this movie and Emily Blunt plays her to perfection. While we mostly see her behind the desk she always looks glam and on trend. Even while running some errands she looks great in a plaid midi skirt, 2 things that are very on trend at the moment. The midi skirt being the skirt length of this year and plaid being absolutely everywhere.