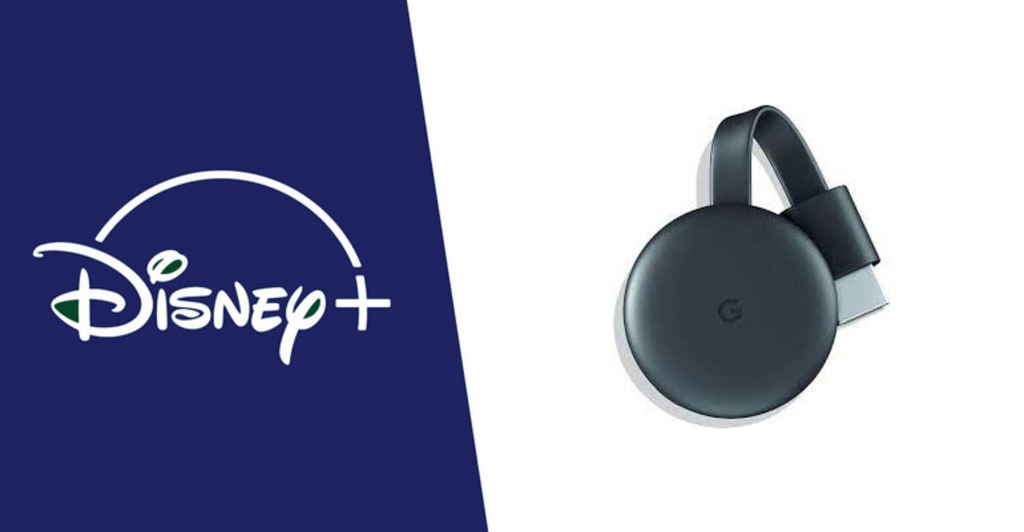 It's never been more comfortable to pass the time by watching TV on the couch. What should you do if your TV is a non-smart TV without the Disney Plus app and you want to watch Disney+ classic movies and superhero blockbusters on TV? A feasible way is to cast your phone or computer screen to TV via Chromecast. This method is also useful for other streaming platforms like Netflix, Hulu, or YouTube. So, how to watch Disney Plus via Chromecast on a non-smart TV? This article will tell you in detail.
Through Mobile Devices
Through Computers
4. How to Watch Disney Plus on Unsupported Devices?
Chromecast is a series of adapters for TVs that can be connected to the HDMI port of the TV to add smart functions to the TV, allowing users to play content such as videos, music and photos on the TV.
Disney Plus can be cast on your TV through Chromecast once you have a supported Chromecast device, TV, and mobile device/PC. The following are the Chromecast devices and models that Disney+ supports:
Google Chromecast (Version 1 and newer)
Google Nest Hub and Nest Hub Max
Android TV devices (with built-in Chromecast)
Chromecast with Google TV
As there isn't a Chromecast Disney Plus app in the market, so how does it work? Connect your Chromecast to your TV, and then cast Disney+ from your phone's Disney+ app or your computer's Chrome web browser. Please make sure your Chromecast and your mobile device/computer are connected to the same Wi-Fi network.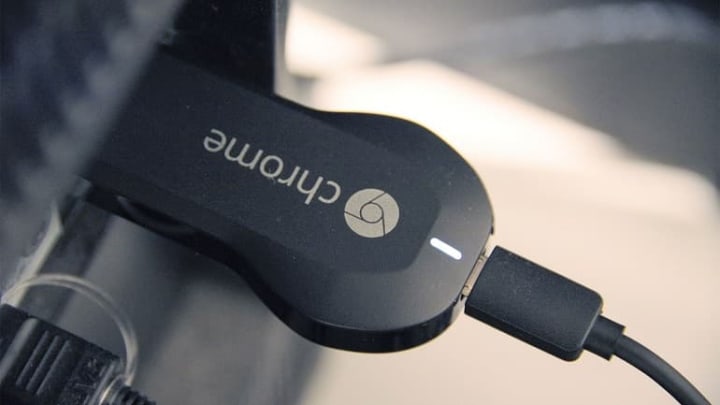 As mentioned earlier, there are two methods to watch Disney Plus with a Chromecast device, and we'll provide a detailed guide next.
It is available to stop casting at any time, or pause it. Click the "Cast" icon again and tap on the "Stop Casting" button. You can also pause the playback or drag the progress bar in this interface.
If you want to stop casting, click on the "Cast" icon on the right of the address bar, and then choose "Stop casting".
Sometimes you may see messages like this: "Disney+ To Be Removed From..." or "Disney+ To Be No Longer Be Available On...". This means that Disney Plus will no longer support some older devices, either because fewer people are using them and the app development has stopped or the device's hardware will not be able to support newer features.
In this case, DispCam, a powerful Disney Plus video downloader comes in handy. It supports outputting videos in highly compatible video formats: MP4 and MKV format, allowing you to transfer the downloaded files to any devices, like SD card or USB drive. As a result, you can watch Disney Plus videos offline on any device without hassle and save them permanently. Moreover, the ability to download high-quality videos and retain audio and subtitles in multiple languages can further make it stand out from the crowd of video downloaders as one of your more worthy and reliable choices.
Conclusion
If you're using the Disney+ app on your mobile device, tap on the cast icon in the top right corner of the app. If you want to use computer to cast Disney Plus, find the cast option in the menu of Google Chrome web browser. Both of these methods make it easy to cast Disney Plus onto your TV.
Reader insights
Be the first to share your insights about this piece.
Add your insights