Creating Summer Style
Make sure you have the must haves in your closet this summer to style out!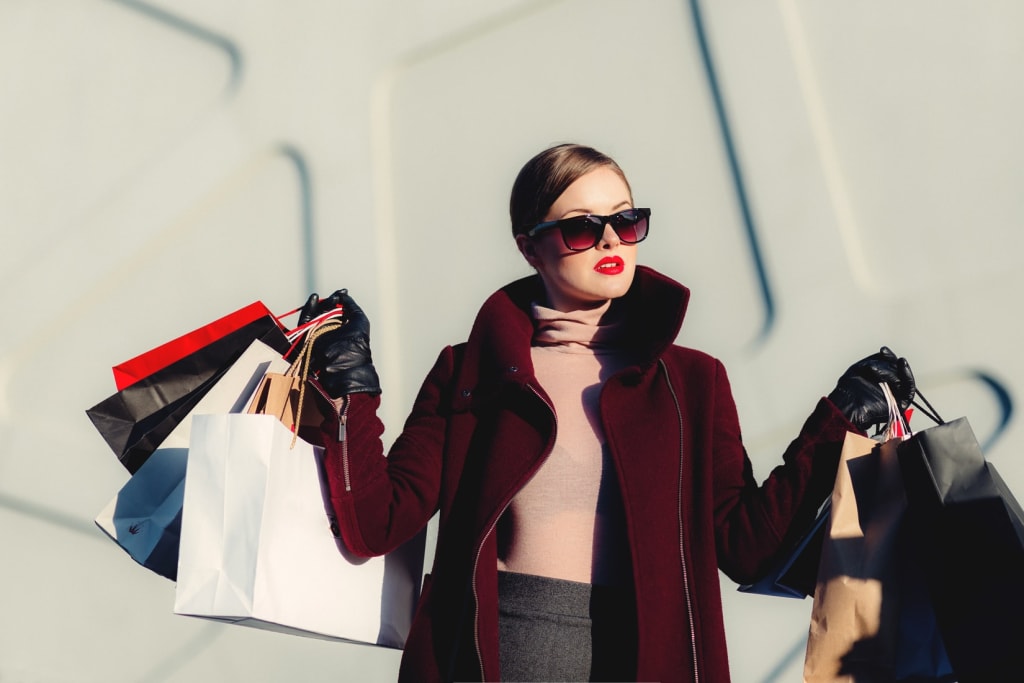 Every season comes with its own "must-haves." Summer is no different. This year update your wardrobe with some stylish on trend items to complete your perfect summer look.
Accessories
Accessories are a fun, easy and often inexpensive way to welcome in the new season. Summer equals fun in the sun, so add a pair of cheeky oversized glasses for weekend wear. Pair this with a larger shoulder bag in natural colors to hold your water bottle and towel for those last-minute outings. On the more sophisticated side, swap out clunky jewelry with lightweight metals. If you like shells, this is the season to add a few into your daily look. A delicate polished shell edged in gold or a free-spirited puka shell necklace will both look great on a night out. For a pop of color, keep it classy by swapping out leather watch straps to compliment your outfit.
Color
You don't have to redo your entire wardrobe to stay trendy. Adding a couple of new pieces into your summer rotation in fashion forward colors helps create a modern look. This summer colors are bright and trend towards the tropical. Flame scarlet, a bright orange, was all over the runway. Think of a beautiful hibiscus flower on a Hawaiian island. To compliment a flame scarlet top, pair it with a classic blue short or skirt. This same orange / blue combination can be recreated in the slightly lighter hues of orange peel and mosaic blue – the exact colors found in the bird of paradise flower. Saffron, a bright, deep yellow is in style as is a lighter Biscay green, reminiscent of tropical surf.
Fabric
Lighter is better when it comes to summer fabric. Seersucker literally announces the start of the summer season as it used to not be socially acceptable to wear before Memorial Day. Fashion rules have loosened a bit over the years, but seersucker is still considered a summer fabric. The tiny puckers in the fabric help keep you cool and less wrinkled. Linen is an upscale fabric perfect for a night out in the summer. Adding a lightweight linen jacket over a linen jumpsuit will help you look cool and stay cool. For some people, giving up blue jeans for three months is a difficult task. If you fall into this category, consider buying shorts or a skirt made from chambray, denim's cooler cousin. Finally, breathable cotton is never out of style and can be worn day or night depending on the cut of the garment.
Shoes
Summer is a great excuse to buy cute strappy sandals. It's also a great excuse to get comfortable. Ditch the stilettos for open-toed platform espadrilles. Because the weather is warmer, you might be walking more, so don't ruin the day or evening with shoes that hurt your feet. Clean white tennis shoes look perfect with shorts or a dress. Molded footbed sandals aren't just for hippies anymore. They now come in a variety of colors to match any summer outfit. Even though it's tempting to paint your toenails in bright shades, something neutral and shimmery lasts longer because the small chips you get from all that walking won't show.
Makeup
Sun-kissed cheeks are a perfect summer look that can be achieved naturally, or to be extra kind to your skin, with makeup. Focusing on those ripe summer cheeks while going more neutral on the lip and eye is a very summery style. For a night out, pump up the look with a bright coral lipstick (to match your new flame scarlet blouse) or add some bold, graphic eyeliner for a real pop of color. It's especially important to take care of your skin with moisturizer with an SPF already built in so you don't accidentally forget that step.
Most people look forward to the summer and for good reason. Sunshine helps your body release serotonin which helps you feel happy. This summer, brighten your wardrobe and makeup routine with a little color, grab some summer-y accessories and head out into the sunshine.