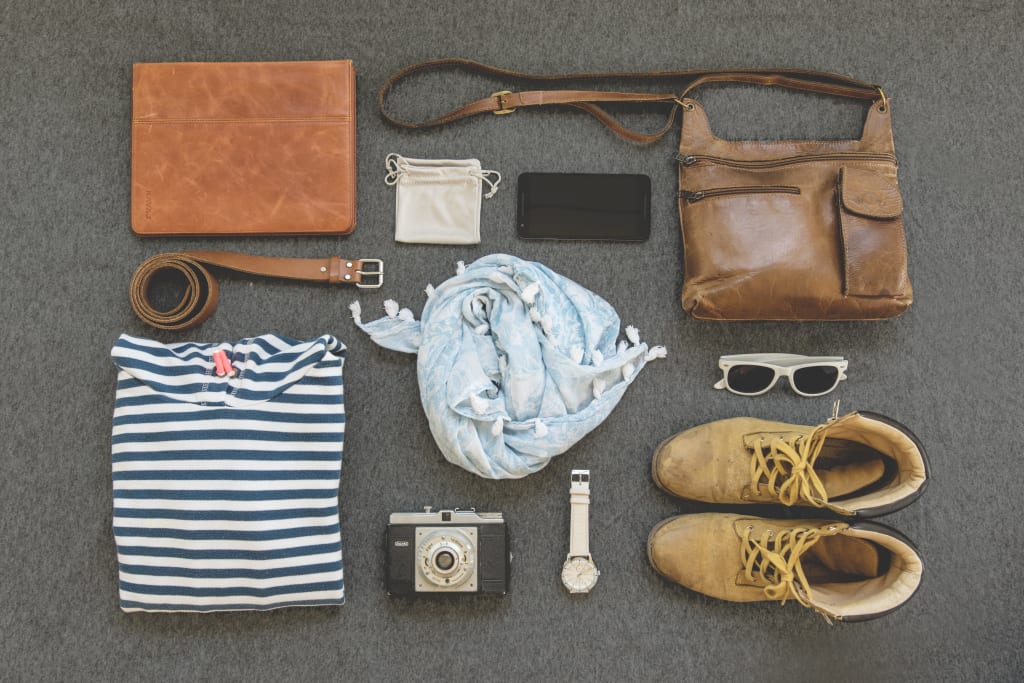 Everything is so hectic these days. We're pushed to be our most productive selves all the time, to HUSTLE. We're pushed to make so many decisions in our work life, our home life, and our social life. We're just trying to balance it all! It's so easy to get burned out though, and even having to make small creative decisions can take away from the energy we have to complete larger, more creative projects. That's where the capsule wardrobe comes in. It's a simple concept. You create a wardrobe of carefully curated items that not only "spark joy" as Marie Kondo would say, but are easily put together to create simple, yet stylish outfits in no time.
So how do you create one? It's easier than you think.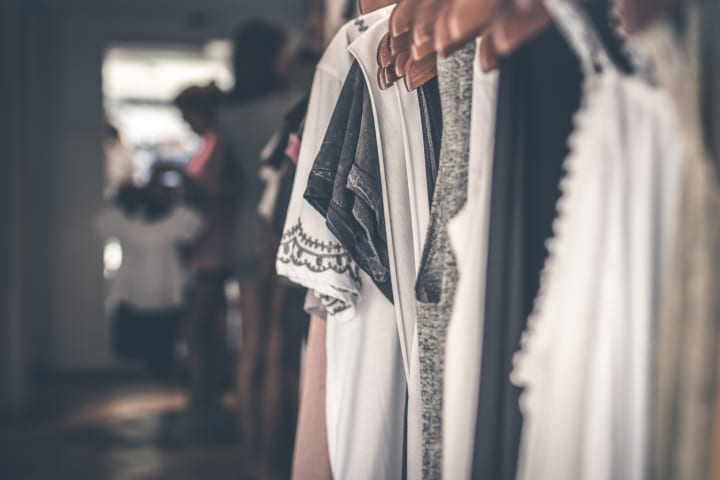 Step One: PURGE, PURGE, PURGE
If you are looking at your absolutely stuffed closet and thinking, I have nothing to wear, the solution is to get rid of your stuff. Seriously! So go through your closet and get rid of anything you haven't worn in the past year, anything that has holes or is too worn to wear, or anything that doesn't fit anymore. Once you've done a good purge, try adopting a one in, one out policy. If you buy a new sweater, an old one has got to go to a new home. The exceptions to this rule are things like new interview outfits, outfits for weddings, or other big events, since these pieces can be used many times over again, and you normally only own one or two.
Step Two: Acquire the basics
Make sure your wardrobe contains a good pair of blue jeans, black jeans, and white jeans. Be sure you own basic white and black T-shirts, and long sleeve tees. Once you have these key pieces established, building off of them will be easy as pie!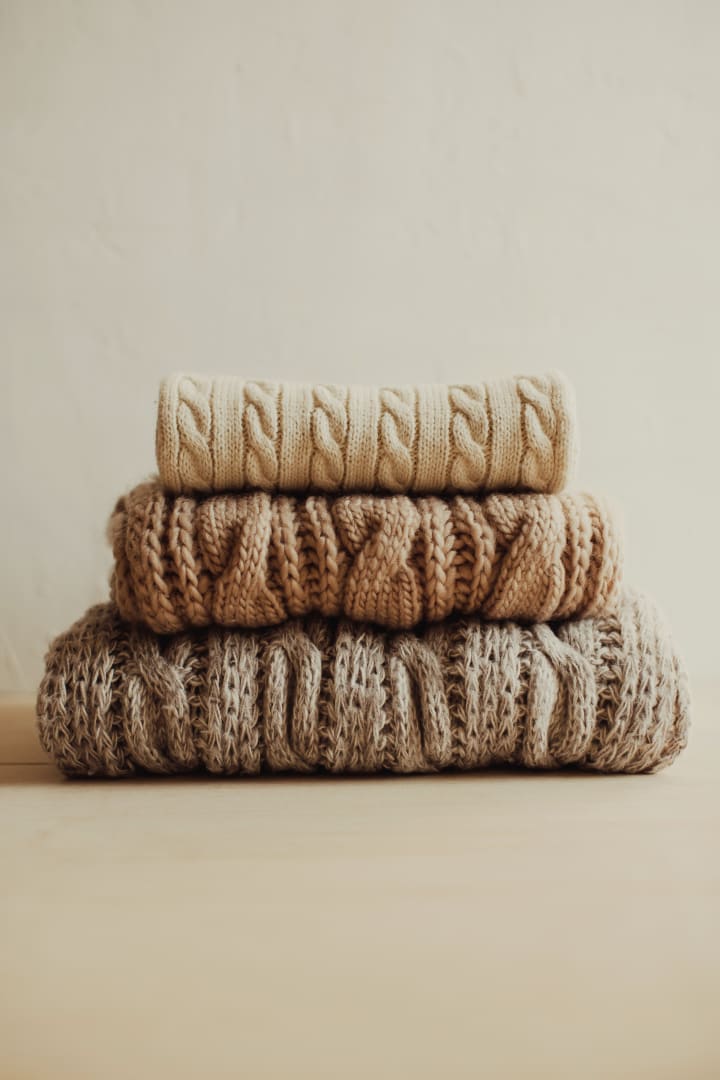 Step Three: Pick out an accent color
This is the easy part. Normally capsule wardrobes are based on basic colors, black or navy blue, white, beige or camel, and grey. Once you've established your basic color pallet, add in one or two colors that really compliment your complexion or personality. My accent colors are blush pink and bright pink. Pink really helps me embrace my femininity and looks great with my mostly black basics.
Step Four: Curate your accent items.
Since you already have the basic black and white jeans and tees, now is your chance to add in other items in your color pallet. A silk blouse in black and white go with everything. A blazer in your accent color adds flair to any outfit. The only rules about the items you put into your closet are these:
- Does it fit into my color palette?
- Will it go with at least three outfits?
By ensuring the new items you are acquiring go with at least three different outfits ensures your capsule wardrobe will work for you!
Step Five: Add in jewelry, jackets, and accessories.
Since you're now in a uniform of basics and an accent color, you can have so much fun with your jewelry, outwear, purses, shoes etc. You could wear the same jeans and T-shirt every day for a week and just switch up the shoes and jewelry and no one would even know!
So where do I buy my items?
The best places to shop for basics are surprisingly affordable! H&M, Banana Republic, and Target are all good jumping-off points. I personally love H&M because of their conscious section, which is more environmentally friendly and the clothes are ethically sourced. You can find high-quality clothing that will last in your capsule for years to come while knowing you are doing good for the creators of the clothing.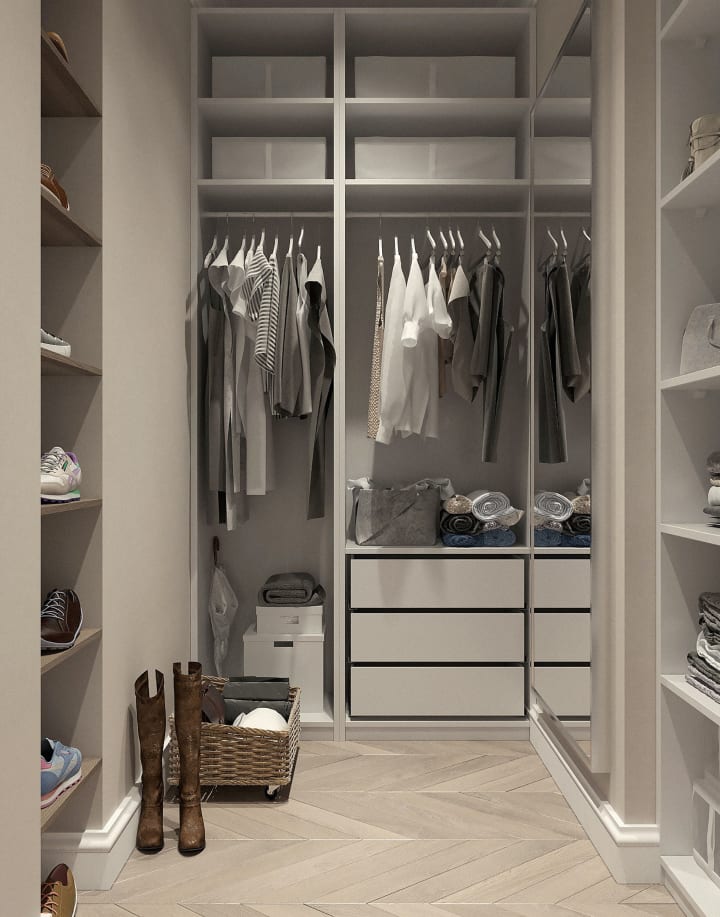 Good luck looking stylish this new year!! Leave any other capsule wardrobe tips you have in the comments below!