Cottagecore: Reviving that Sweet 70s Nostalgia
Third Place in Sweet Nostalgia Challenge
How the Pandemic Inspired Me to Dress for My Inner Child
Dressing for Happiness
If the pandemic has taught me anything about fashion, it's that we're constantly chasing that sweet nostalgia of old trends. This past year, I've definitely noticed a whirlwind of fads reammerge into mainstream fashion, ranging from rad 70s tie dye, to adorable 90s butterfly hair-clips. And while the revival of past trends is by no means new, I feel like our current craving for nostalgia has been amplified in our desire to reminisce about simpler, pre-pandemic times. People are at home, they're bored and stressed, and they're experimenting with fashion as a way to embrace nostalgia and have some good, simple fun.
Recently, I realized I was in desperate need of some of that fun. Like so many others, I've put on quarantine pounds (no shame, times are tough) and for a while I found myself living in joggers and oversized sweaters (you couldn't pay me to wear jeans). But what really bothered me, is I couldn't remember the last time clothing made me feel confident-- or even remotely good.
So I thought back to when clothing made me happiest. Unsurprisingly, my mind immediately went to childhood: the freedom of spinning in a flared dress, the fabric twirling around me in a beautiful dance of cloth to skin, a young me unworried about how others perceived her-- just pure, unapologetic joy to feel good in her clothes.
Having outgrown a lot of my current wardrobe (literally and figuratively), I knew it was time to dress for my inner child, and let her wear whatever the hell she wanted. With a more refined knowledge of fashion trends than when I was six, I knew I wanted to embrace an aesthetic I've always adored: 1970s prairie fashion.
The Prairie Dress
When you think of 1970s fashion, your mind probably jumps to flare pants and groovy jumpsuits; funky patterns and bold platforms. The 70s prairie dress isn't exactly suited for discos, but I think it's a gorgeous fusion of the more conservative style it's based in, with the newfound freedom and liberation of the 1970s.
The style drew inspiration from the 19th century fashion worn by pioneer women for rural life. Think Little House on the Prairie, but revamped for the 70s through midi lengths, lace ruffles, and bright floral patterns (and of course, skip the corset). Like us, it seems women of the 70s had similar nostalgia for past trends.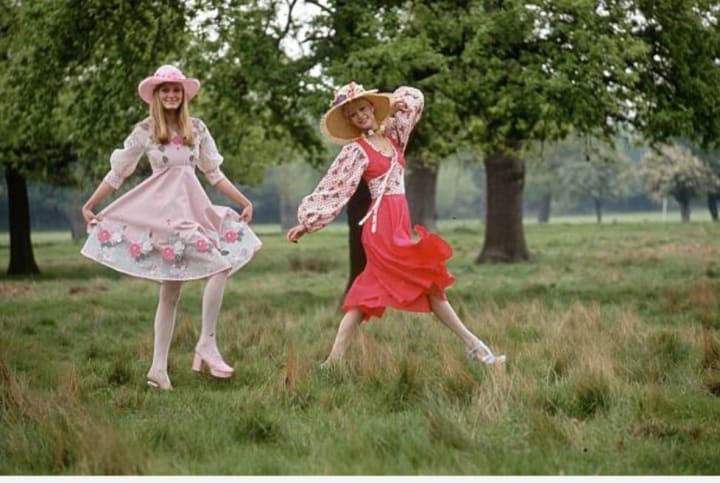 As a nineties baby, the 70s prairie dress trend obviously predates me by a couple decades, but if I think back to childhood, the dresses that made me feel happiest were heavily inspired by the 1970s prairie style. A young me adored the lace, floral patterns, puffy sleeves, and flared skirts-- all characteristics influenced by 70s prairie fashion. And that's the great thing about the prairie dress; although it's by no means "in fashion" these days, there's so many characteristics of the style that are still trickling through the fashion world today, even if we don't realize it.
Cottagecore: Today's Prairie Fashion?
The authentic 70s prairie style definitely hasn't reemerged into mainstream fashion, as I've yet to see someone sporting a 70s style prairie dress out in the wild. However, there's an online niche where people like me can celebrate their modern interpretations of the 70s fashion fad. It's an internet aesthetic you might've heard of, called Cottagecore.
Online communities are smitten with the romance of the picnic-esque aesthetic. Oftentimes, you'll see women photographed with a picnic as the backdrop, or some sort of rural landscape, whether it's a gorgeous wildflower field, a vine-covered cottage, or even a grassy backyard.
Cottagecore fashion draws much of its charatceristics from 1970s prairie fashion. Floral and gingham skirts and dresses are a staple of Cottagecore, usually midi in length, with an emphasis on feminine silhouettes and necklines, puffy sleeves, and flared skirts, all similarly seen in 70s prairie fashion. I see Cottagecore clothing as a dreamy homage to the 1970s style it draws inspiration from.
Even though the online aesthetic has existed for some time now, scrolling through apps like Instagram and Tiktok, you might've seen it's more recent influence on fashion; there's been an explosion of frill, lace, and milkmaid necklines in the last year or so, and there's reason for that. The Cottagecore style, named for its celebration of rural aesthetics and values, is characterized for its sweetness and simplicity, mirroring the (romanticized) lifestyle it emulates: old-fashioned, picturesque, rural life.
So it's unsurprising that people would be drawn to this romantic aesthetic during times where life is anything but straightforward. And while the Cottagecore aesthetic and style is obviously an idealization of rural life, I can't fault the oversimplification. There's something incredibly comforting about dressing for a hypothetical life in a stone cottage overrun with vines and honeysuckle, away from the stresses of a global pandemic.
Cottagecore fashion is just another example of people having fun with clothing experimentation through the revival of past trends. Whether as a distraction from stressful times, or to embrace the nostalgia of the style it draws inspiration from.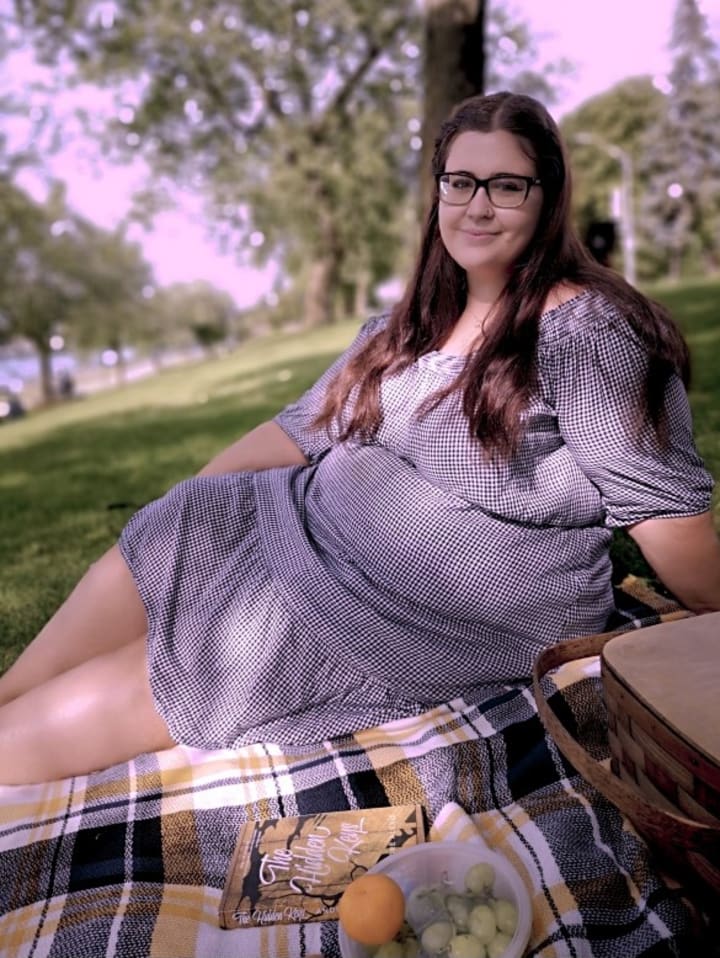 Inclusivity
Similar to how the 70s did a revamp of prairie fashion, Cottagecore also introduces its own progressive and inclusive values to the traditional style.
While pioneers had no choice but to hand-make their clothes, the practice of homemade clothing has deteriorated drastically following the industrial revolution's impact on the clothing industry. Fast fashion, of course, being one of the many consequences.
Cottagecore, in its purest form, maintains the tradition of hand-making clothing; sewing, embroidery, and other clothing crafts are a huge characteristic of the niche. This creates room for inclusivity, offering women of all sizes the opportunity to live their Cottagecore dream, if crafting is something they're up for. There are tons of affordable dress patterns on websites like Etsy.com, for people who want to create their own romantic prairie-inspired dresses.
Affordability is an important element of inclusivity that the Cottagecore community values. If you look at the viral Strawberry Dress, it's the epitome of Cottagecore, its feminine silhouette, flowy skirt, and puffy sleeves mirroring the classic 70s prairie dress style, with its own modern twist. But brace yourself, the gorgeous original is a whopping $449-- which just isn't in the budget for a lot of women.
People like Tiktok creator Officialhambly, are proof that with creativity (and resources), handmaking clothes you've drawn inspiration from, can be a more viable option for those on a budget. Click here, to see how she makes her own version of the Strawberry Dress.
But what if you can't sew? What if you don't have access to the necessary equipment? Well, then you'd be in the same boat I was. With little in the bank, no affordable plus size options at retail stores, and absolutely no knowledge of how to make clothes, I realized thrifting was my best bet. If you check your local thrift stores, I'm sure you're destined to find an array of clothes you can mix and match to emulate the 70s prairie style. Be on the lookout for clothing with:
-Flare, Midi Dresses/Skirts
-Balloon Sleeves
-Bell Sleeves
-Floral Prints
-Gingham Prints
-Milkmaid necklines
And remember: 70s Prairie inspired/Cottagecore fashion isn't bound to strict rules. Of course, wearing an authentic prairie inspired dress is an option, but you can embrace the fashion aesthetic in so many other ways. Whether it's by accessorizing with a straw hat and handbag, or opting for a flowy, floral skirt and blouse tuck, there's no clear set of rules for what "qualifies" as prarie inspired fashion; that's why, it's inspired.
Bringing back old trends doesn't have to mean following them to a tee-- it's all about finding inspiration in the old, customizing it, and making it your own. Wear whatever makes you feel good!
My Final Take
The 1970s prairie dress is timeless. So much of our modern clothing is inspired by its different characteristics, even if we don't realize it. And if I've learned anything about embracing old trends, it's that truthfully, you can draw inspiration where you'd like, and adapt aesthetics to what you're comfortable with, and what you can afford.
As much as I'd like to, I don't own any authentic 70s prairie dresses; I've thrifted and thrifted, to no avail. And while the Cottagecore community is gaining in popularity, it's been labelled an online aesthetic for a reason: old fashioned, prairie-inspired clothing, is by no means mainstream.
But why does fashion have to make a mainstream comeback in order for it to be wearable? I'm not sure 70s prairie dresses even will make a mainstream comeback, as much as I'd love them to-- but why should that stop me from wearing one, if it makes me happy? If clothing should make you feel good, why should it matter if you're up to date with the latest trends?
It's funny how in adulthood, clothes can really make or break your mood and confidence. But I think it's the same for kids-- the only difference is, they just wear what makes them happy whether it's a superhero cape or fluorescent tutu.
So, even if my adored 70s prairie dress never "comes back in style", I've decided to embrace the fashion in my own way, by taking bits and pieces from the aesthetic as Cottagecore fashion has. The young girl in me, who craves the femininity and freeness of a skirt that swooshes when she walks, is happy to ditch the jeans, and finally wear frill and flare as an adult.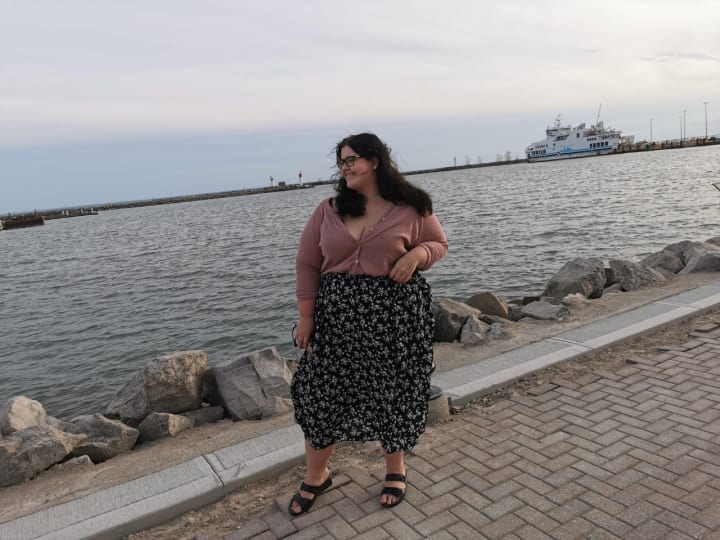 If you're nostalgic for an old trend, don't wait around for it to revive into mainstream fashion. Take things into your own hands, adapt the style, and have fun dressing for your inner child!

Mina Wiebe
Mina is a recent university graduate whose goal is to navigate & survive her 20's by doing what writers do best--writing about it.
She's excited for the opportunity to share her voice on the Vocal platform!
See all posts by Mina Wiebe →