Chronicles of an Insecure Bigfoot.
Where am I gonna find all the cute shoes?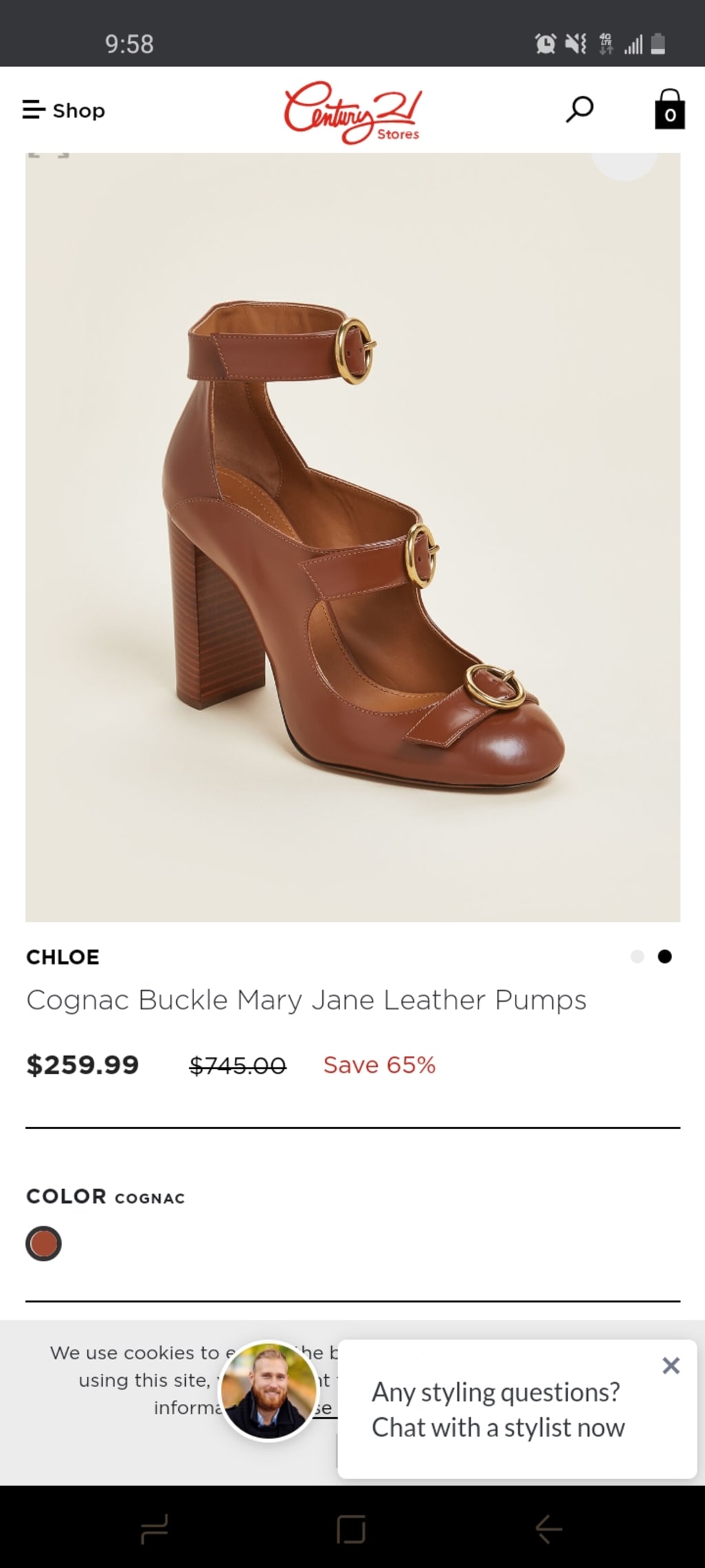 What a cute shoe! Just image all the outfit of the day options.
Ugh! Hey ladies and gents, I would like to start by saying that I have a shoe problem. Let's put it this way I have a shoe fetish but, I want to make this clear I am not running into shoe shop caressing shoes. You know, as little girls, we get advice about what to expect out of life from our mom. Like how to be a lady, read books, eat your veggies, the regular stuff. Then all of a sudden, you become of age and want a hot rocking body.
So like most young girls, what did I do? I prayed for large breasts, long legs, and great hair. However, you know the life talks I mentioned that you have with your mother? She forgot to mention to pray for smaller feet! I really mean she could have suggested this right after eating your veggies part "on't forget to pray for the perfect 8 1/2 foot size." So you can imagine my nine-year-old brain knew my size 7 foot had done all the growing it was going to do right. (I will pause here for a second so you can gather yourself after laughing) WRONG! of course, I thought that was it.
Fortunately, that was the beginning of my shoe journey. In between my foot constantly growing and being ashamed, I learned so many things concerning feet. One: if you don't take care of them it can cause health problems. Random fun fact: the big toe is the most important of them all; it is the main toe that keeps a person balanced.
Two: did you know that foot pictures and or videos are the top-selling on most naughty sites? They don't even have to be manicured WHOA! Yes, I am telling you that you can literally have caveman's feet and, someone's going to think that's sexy and will pay for pictures of them. Last on, either you're going to be as shocked as I was when I learned this, or you're going to laugh that I was shocked by this information.
I found out that some people don't have a flat pinky toenail. Also, if you cause damage, it won't grow back. I know some of you are thinking, "duh! this is normal." You're right but, when my teenage mind processed the information heard. Two things happened, first I was so excited that genetics allowed my family to have fully attached flat pinky toenails.
I victory danced two I daydreamed I became the most famous foot model in the world. Let's face it, teenage girls are terrorists and should go to anger management and life skill classes several days a week. I don't know how much of my life experiences will help. I can't promise my fun facts will be so fun, and honestly, they are random pieces of information that you probably never use.
I can tell you that being a bigfoot isn't so bad; I had spent years cultivating a pretty massive shoe collection had lost it. The best part about losing all those shoes is that it made me want to share what I've learned and found along the way. In the grand scheme of things losing shoes seems like a shallow pain, your right.
I say potato tomato, the purpose of adventures of being an Insecure Bigfoot is about helping you find shoes in larger sizes that don't look like buildings. If my antidotes give you a good shoe memory about that great shoe in the closet, then it's worth it. Hopefully, I might be able to help someone find cute shoes. Or give you a good laugh along the way. Thank you for your time.

La Genia Sutton
Hi, my name is La Genia, but you can call me Gina. I am a lover of shoes, clothing, and hair things of vanity I guess. Thank God I am not vain. So, my scary but exciting journey on Vocal is to help those like me who just want a great shoe.
See all posts by La Genia Sutton →