Choosing Children's Clothing for the Cold Seasons
The Importance of Nurturing Your Children and Family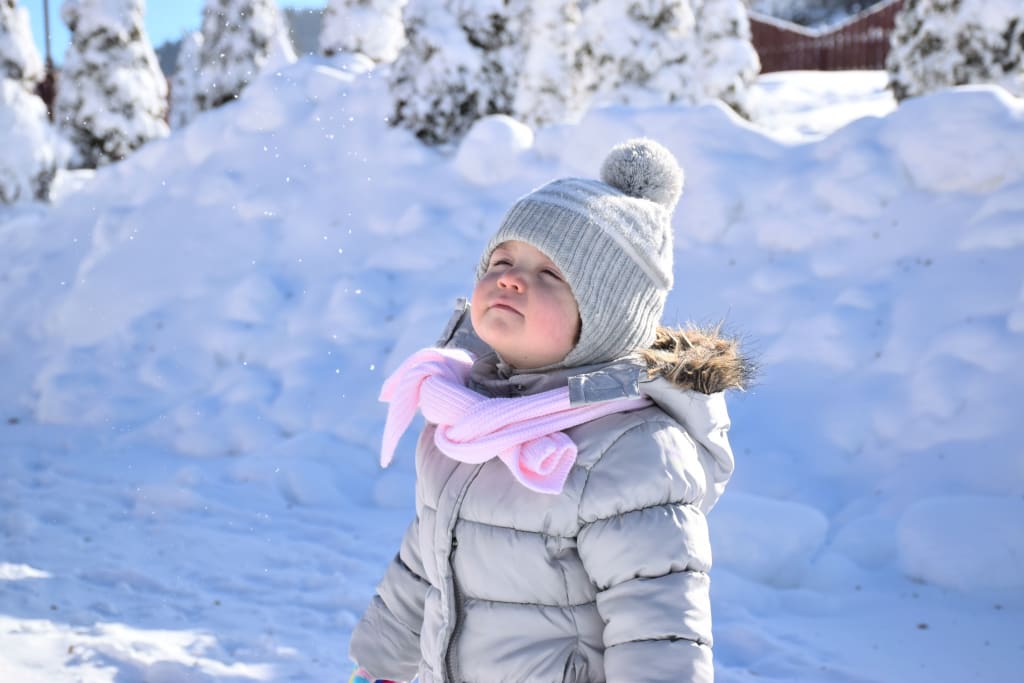 Children are full of energy. It is nice to get them out of the house—and your hair—and into the fresh air, even in the colder seasons. With a little itemized shopping, you will keep them comfortably warm and dry no matter the outdoor activity.
Take Inventory
Ask yourself a few questions when preparing such as what level of activity, what type of cold weather is present, and the duration of playtime outdoors. The type of cold weather directly affects how to dress them. Dry cold and wet cold feel different. Liken being in wet cold to being in a thin bubble of moisture all the time. Anything that does not let moisture evaporate from it is especially not an ideal choice for this condition.
Shop at home first. You may find some items already present in the closets and drawers such as snow jackets, pom-pom topped hats, or hooded fleece sweaters. Creating an inventory of the possessions helps cut cost and saves time when shopping in stores or online. Also, check with local friends, family, or thrift shops as they may be able to swap gently used items or find an inexpensive replacement for outgrown ones. Carefully examine any used items for tears, holes, or dysfunctional fasteners as these leak heat and invite cold inside.
Clothing Considerations
Stay away from cotton. It is simply not ideal for the cold season as it is meant to absorb and hold moisture—the opposite of what you want. Outfitting children in layers prepares them for comfort, changeability, and appropriateness for their environment and activities. Having enough ventilation will prevent overheating and excess sweating. Children are carefree and still learning. They may not recognize signs of danger. Be sure they have ample body coverage for keeping frostbite and cold-related illnesses at bay.
Try it in Layers
Layering allows the freedom to adjust as the activity level and environment morph. Stick with the 3 layer method: inner, middle, and top. Use the inner layer for moisture absorption, and use thin pieces, such as silk, full body long underwear, like an initial barrier against the body.
The middle layer consists of the regular clothes, such as wool or fleece-lined sweater or long pants. This layer insulates but should allow for ease of movement for the child. Remember the feet, too! The feet are farthest from the heart. In combination with the coldness from ground surfaces, they may take longer to warm and maintain warmth. Again, leave cotton alone, especially for socks. Reach for 1 to 2 pairs of socks comprised of wool or a synthetic blend. These materials tend to draw the moisture away from the skin and may even dry using one's own natural body heat while moving. Why not make getting bundled up for play more attractive? The patterns, wild colors, and favorite characters are the charm of novelty socks. They just might hurry-up knowing they can mix-match a pair of superhero pals inside their fleece-lined waterproof boots!
The third layer protects children from outside elements. Create this with a snug cap covering the head, forehead and ears; neck protection, such as a scarf; and a waterproof coat with a hood. Bib pants and snowsuits fit into this category. Ideally, keeping the wet snow and cold air from entering inside is the purpose. Look for Velcro or fasteners at the cuffs and sleeve-ends. Warm, dry hands in waterproof mittens can still make snowballs. Choose mittens over gloves, if possible, as the fingers are warmer together rather than apart.
Overall, think in terms of safety. Children bound about and build up heat, which leads to perspiration. In frigid conditions, that layer of wetness will draw the heat away from the body, thus chilling the child's body. Long exposure in such a condition may lead to illness. Having several garment gear options allows for an adjustable wardrobe for their cold weather exposure.