Celebrity Fashion of All Times
Woman Edition - All time fashion I love.
Summer arrives and trends are coming and going. The last two years, maybe longer, you see trends that last longer, and some are going fast as they were coming.
But I am not really a fashion geek. I am wearing just what I love to wear. If that is fashion, or just something grabbing from my closet. I don't mind if I wear something that is not styled together, but I'm grabbing something from my closet, and that is my style. So, I believe I can call it my fashion.
I also love to see the fashion trends and so here are 10 outfits from celebrities I love to see.
These celebrities are also human beings with their own taste and with their own styles. The one moment they wear just a chill outfit, a jeans outfit, or a suit. It all depends on what they have to do.
So, here are outfit inspiration for you, for every occasion you are attending. These are just my taste, even I would wear them or not.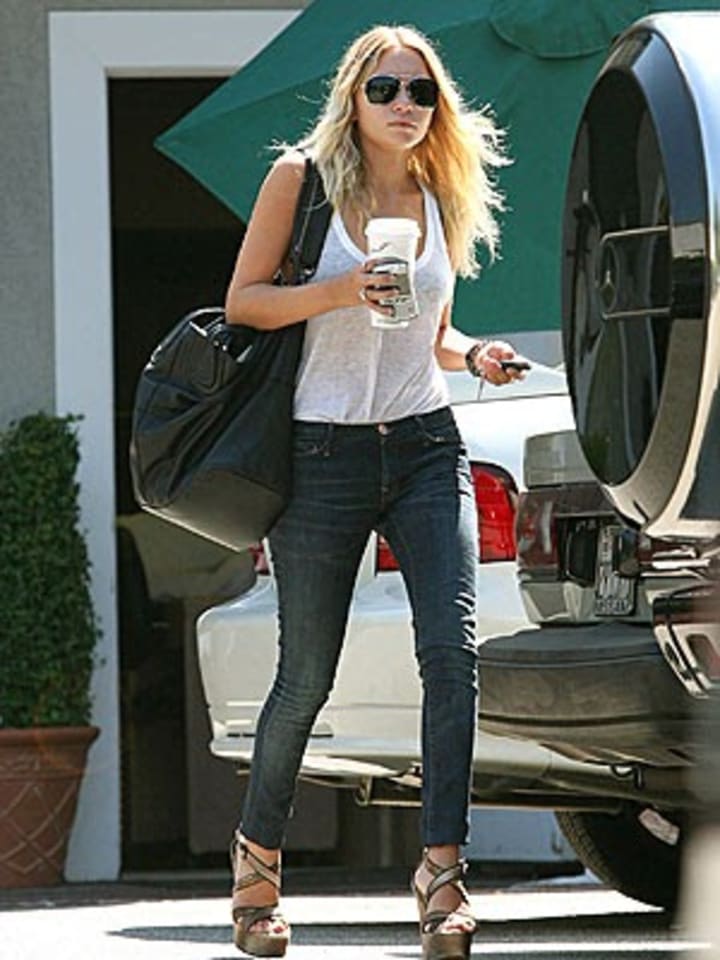 Ashley Olsen walking through the streets in her daily clothes. She finishes her style with high sandals. These jeans and the top are always a go to when you're going to the beach, doing groceries, or just want to relax and feel comfortable.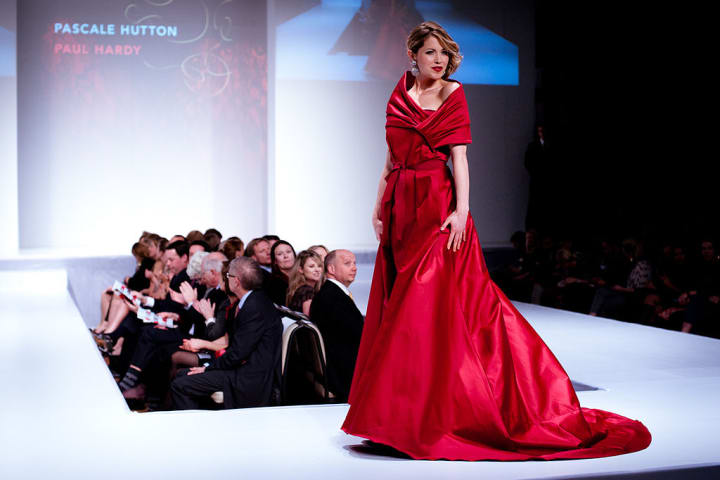 One of my favorite actresses is Pascale Hutton. She always looks fabulous in whatever she wears. A red dress is a go to for a gala. Red is my favorite color. And red is always the color of love, love for everything you do in your life.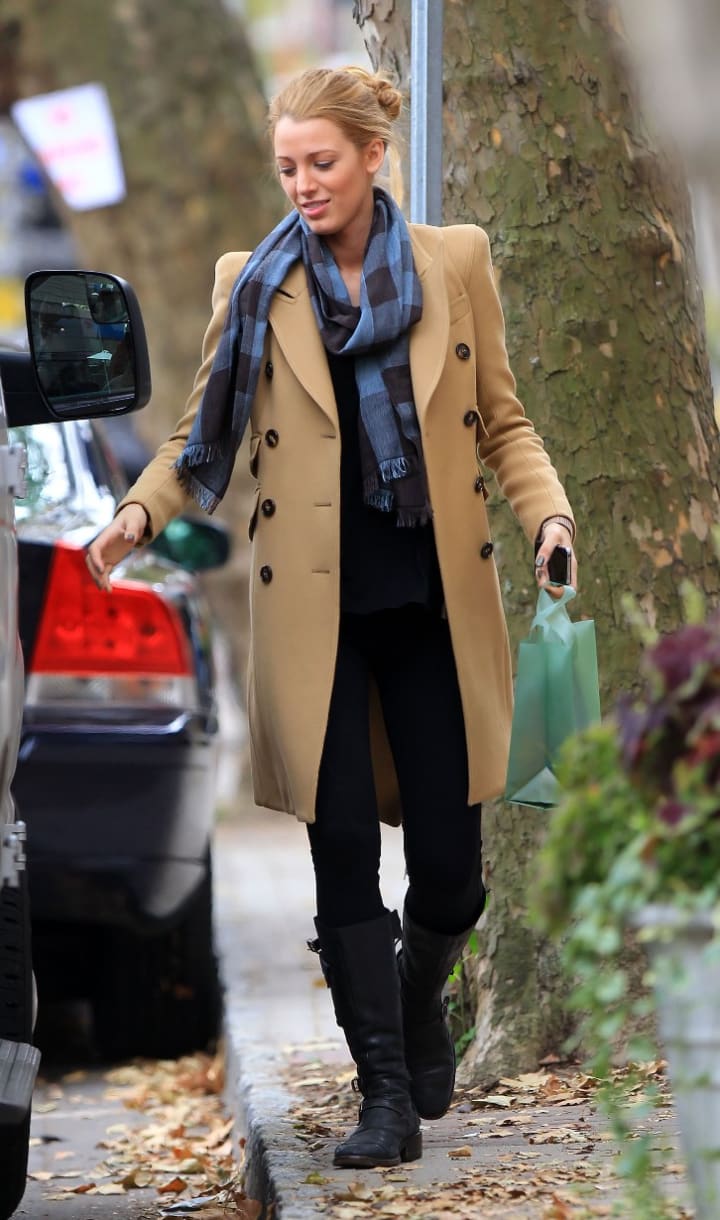 Blake Lively is her daily outfit. These shoes are my favorite. Not that I have them, but to look at. It is a great combination with her jeans, shirt and jacket. A shawl finish a casual daily look.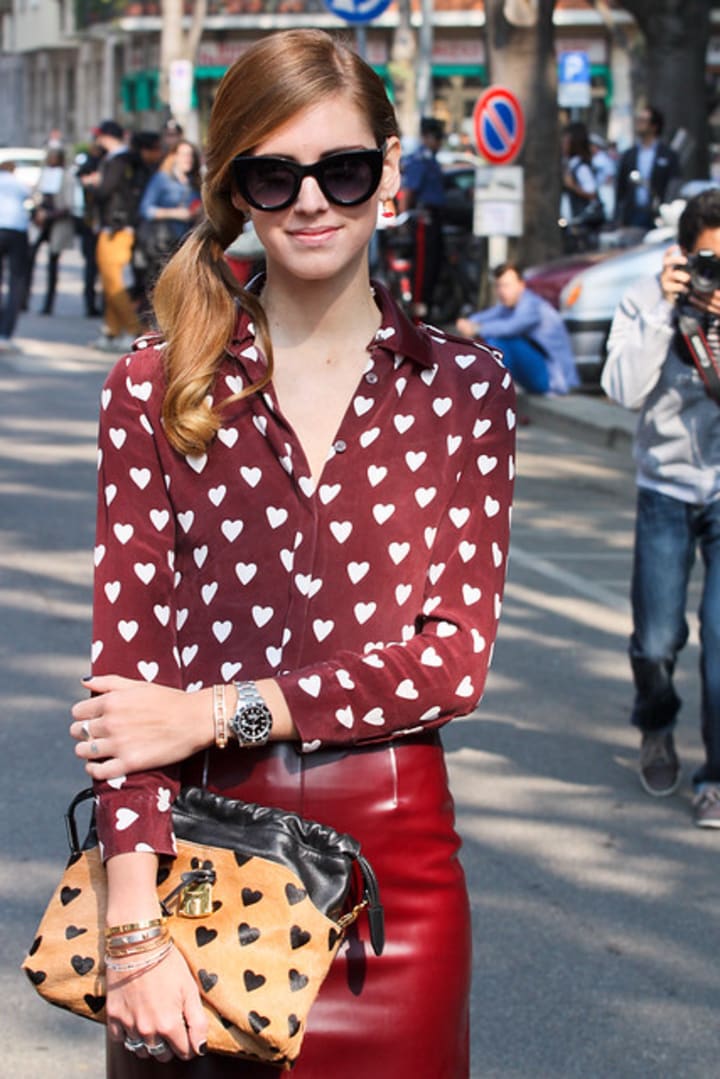 Chiara Ferragni - Italian blogger and fashionista turned into a designer - in her early days a few years ago. Every little accessories in combination with my favorite color red.
This bag is a totally different color but still fit in with the hearts. I love it.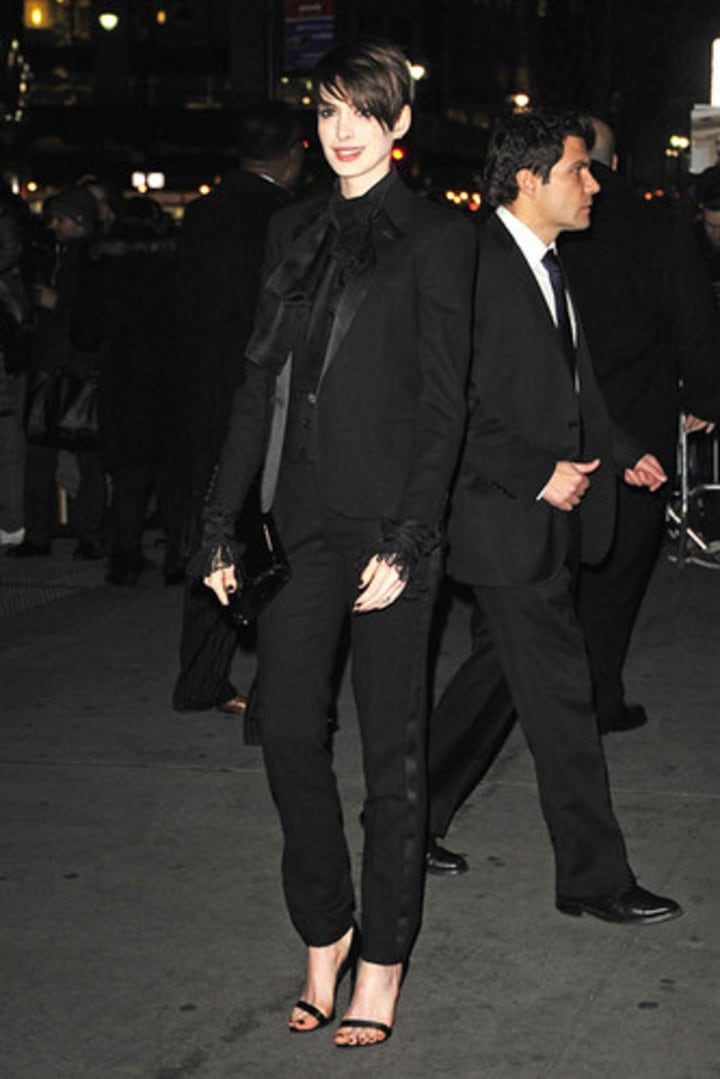 Anne Hathaway is one of the best actresses of today. Not only in 'Devil Wears Prada' she likes fashion, in real life, she loves fashion too. I liked her in that movie.
This is a total different look than I used to from her, but it suits her too. This whole black look makes a little bit rock and roll and still woman classy at the same time.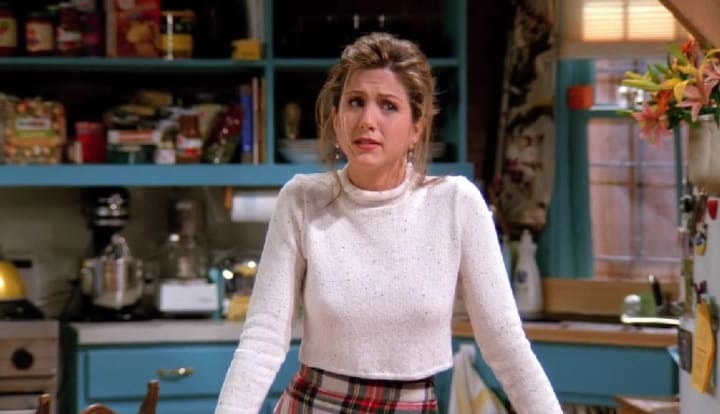 Who doesn't know "Friends"? The classic feel good TV Series. Now on Netflix. I watched this series almost every day when it aired in The Netherlands. Together with one of my sister. Both we were fans.
I watched to the outfits the woman wore in that series. I loved it. I still love it. The blocked skirt in the picture above is my ultimate favorite. This is a good one for the autumn.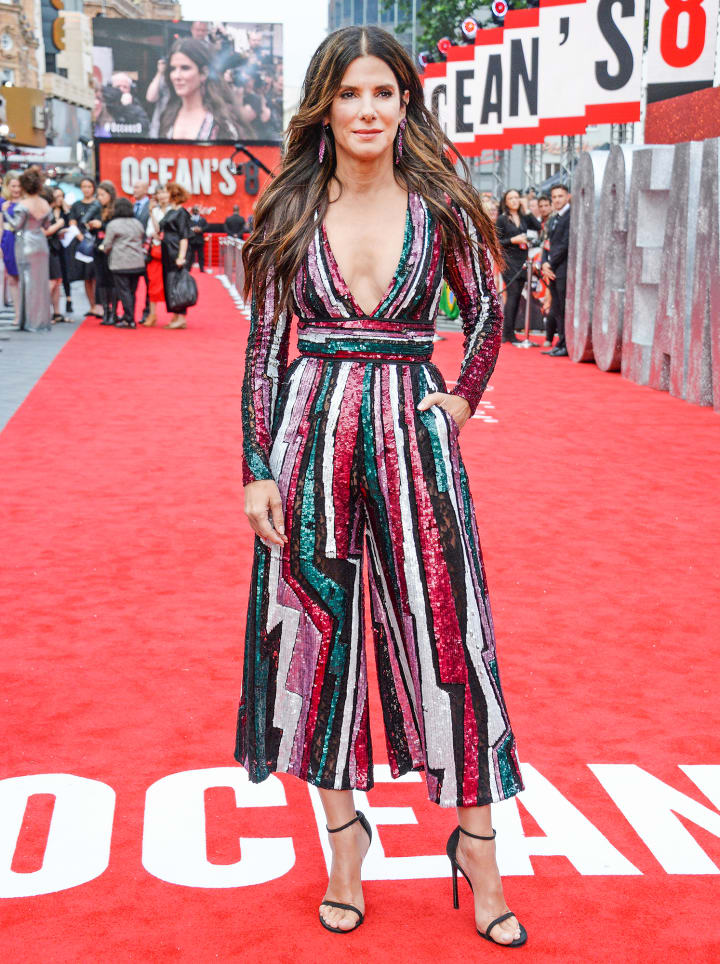 She has a soft character - Sandra Bullock - and then I saw her wearing this colored striped glitter jumpsuit. I was astonished by this look and the confident she gives us.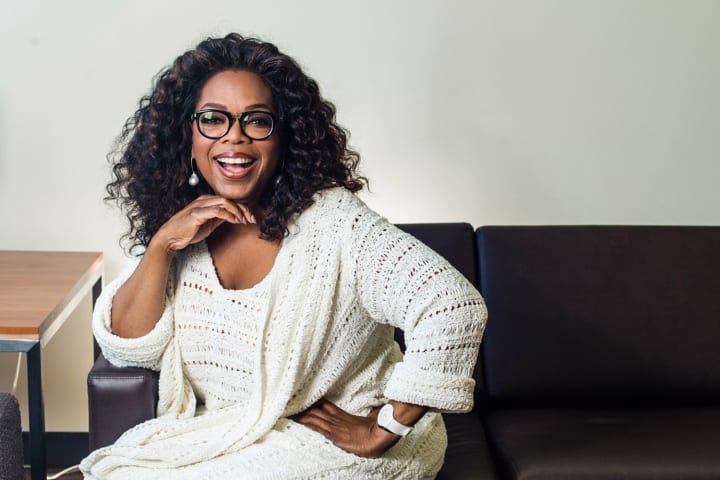 I want to end with Oprah Winfrey. She is just an inspirational woman. How can I forget her? I can not forget her. The way she looks into the camera, the way she smiles to us. And sitting there in her white comfy outfit makes this look complete in my view.
In this picture she looks like the camera man or woman made a joke and Oprah Winfrey had to smile. It seems she just watched TV in her white comfy sweater.
I love wearing comfy clothes, but also other people. It reminds me we don't have to wear make-up every day, we don't have to polish ourselves just others can give us compliments.
celebrity looks
About the author
Agnes Laurens is a writer. She writes for the local newspaper. Agnes lives with her daughters. Writing is, like playing the violin, her passion. She writes about anything that crosses her mind. Follow her on Medium.
Reader insights
Be the first to share your insights about this piece.
Add your insights