Calling all tortoiseshell glasses fans, check out 5 must-haves frames
Top 5 Best Tortoise Shell Glasses You'll love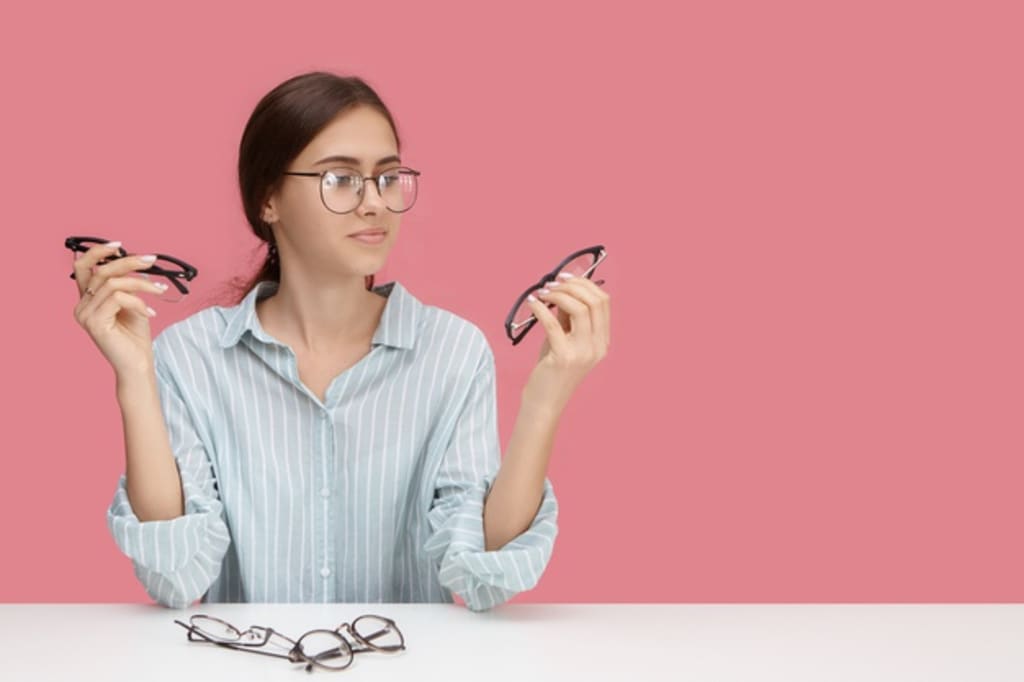 When you are searching for a pair of designer glasses, the millions of diverse ranges might overwhelm you. In recent years, the transparent frames are almost everywhere in every shade possible that exists. Although it's a great design and colour, it's not something you are looking for in your eyeglasses. You are looking for frames that come with a rich history, timeless popularity and something that goes with all of your wardrobe choices. You'll be lying if you said no!
It's no brainer that a pair of accessories that'll elevate our look is just a mere trend that holds no uniqueness. For all the right reasons and doing justice in making a fashion statement, we'll recommend tortoiseshell glasses. This classic design is an easy and often important way to top off any look you dress up in.
These frames are ideal for when you are glued to your smartphone screen in cafes or staring at a computer screen in your office, it's versatile enough to amp-up formals and informal attire. Why conceal your eyes when you can accentuate them by wearing the right style of frames. Tortoiseshell glasses are undoubtedly a classic, these frames are universally adored for displaying a unique beauty whenever matched with an ensemble.
From small to perfectly round shape, or square to oversized, there's a style for every shape and size that'll seamlessly match your aesthetic.
We've sorted a list below with the most stunning range of tortoiseshell frames on the market right now. Pick your favourite -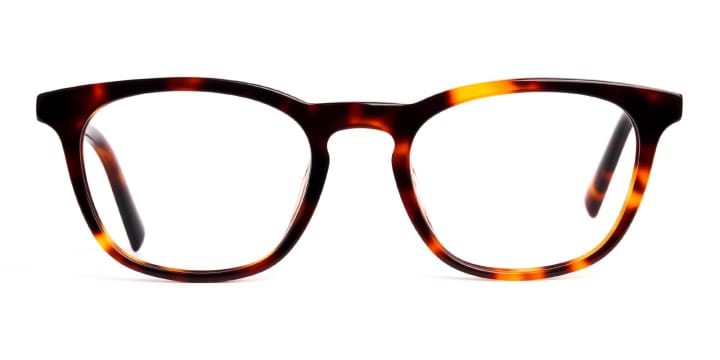 1. Wayfarer Tortoiseshell Glasses
These chunky wayfarer tortoiseshell glasses speak superior quality from all aspects. In its beautiful acetate radiance, these chunky frames are confidence statements, often worn for important meetings or job interviews. Coming in beautiful black and yellow shade, these wayfarer frames are suitable for square, rectangular and round face shapes.
These frames are made out plant-based acetate, making them extremely lightweight, and comfortable.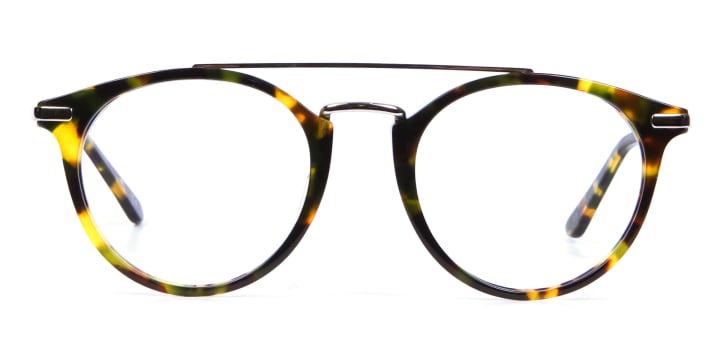 2. Double-bridge Tortoiseshell glasses
No matter what you make of double bridge glasses online, but these frames will make you fall in love. Giving you the best both world, i.e beautiful blend of acetate and lightweight metals. With no nose-bridge, you don't need to worry about any pressure around the nose or behind the ears area. You'll feel extremely comfortable while wearing these double-bridge glasses due to their lightweight and easy flexibility.
Perfect for all your formals wardrobe list, and undoubtedly the perfect frame for your prescription glasses or reading glasses. Double the bridge, triple the fun.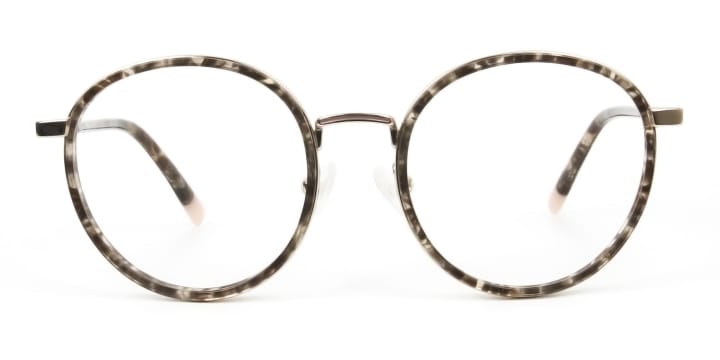 3. High-nose bridge Tortoiseshell Glasses
The most divine, the most stunning looking lightweight frame in a beautiful tortoiseshell pattern. In its muddy black and yellow pattern, these glasses make a timeless and sophisticated staple for both formals and informal. In its oversized design, these modernistic renovations of tortoiseshell glasses are unique and appealing.
Built with rose gold temples, sturdy spring hinges and a high-nose bridge, the frames offer utmost comfort and ease of wearing.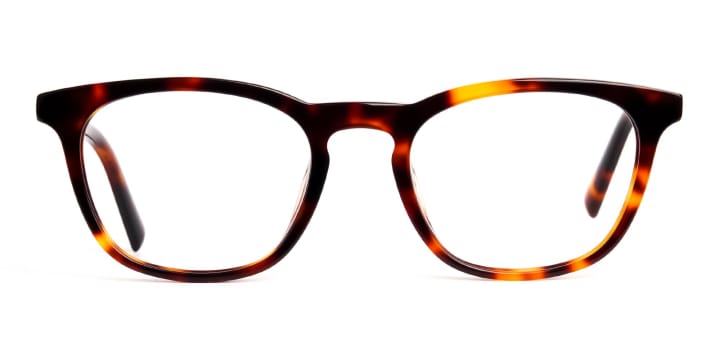 4. Horn-rimmed Tortoiseshell Glasses
Regarded as one of the most iconic silhouettes, horn-rimmed tortoiseshell glasses are extremely stylish. Giving you a hipster, vintage style or 1950's era nostalgia while enhancing your face shape and your wardrobe.
In its beautiful tortoiseshell pattern, these horn-rimmed glasses are a mix of modern element and vintage design. It comes in different rusty shades, you won't be able to resist them once you know how well it suits you. Made out of premium acetate, the detailing and lustrous finish make them high-quality eyewear. It's also extremely lightweight and caters a perfect fitting for your face shape while ensuring maximum comfort.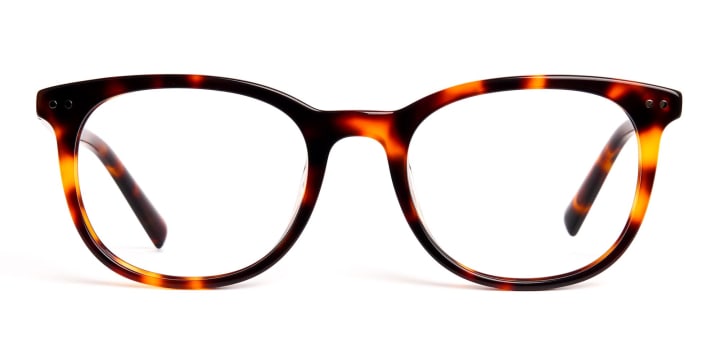 5. Square Tortoiseshell Glasses
If you are a fan of an oversized square design, these tortoiseshell glasses are magnificent options. Giving you both a playful and professional vibe, these gorgeous square tortoiseshell glasses are must-have for everyone.
Constructed to be extremely lightweight, these acetate-based frames offer the utmost comfort and flexibility for wearing every day. The richness of black and yellow colours are the biggest highlight that you can flaunt on any of your wardrobe choices.
Get all these designer tortoiseshell glasses at your friendly eyewear neighbour, Specscart. Browse more than 1000+ diverse range of tortoiseshell, cat-eye, marble and solid coloured frames, starting from only £29.9. Plus, all sunglasses and glasses from Specscart come with impact-resistant lenses with anti-glare, anti-scratch and anti-UV coating for free. Buy your favourite tortoiseshell glasses with free shipping and returns today.