Buying Online - Are You Getting Trapped By Fake Reviews
Make buying decision more wisely and save money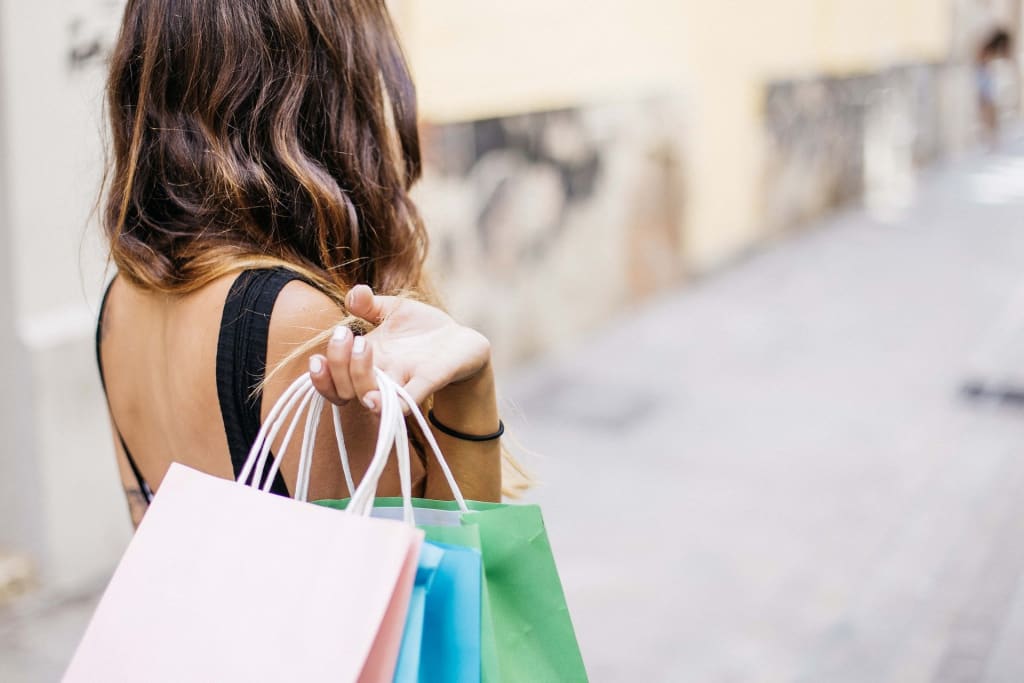 Image by gonghuimin468 from Pixabay
I just bought myself a water cooler from Amazon. The installation guy fixed it for me and then asked me to give the order a 5-star rating.
I denied it as I wanted to give the rating only after using the product. He insisted, and I told him, "if you force, I will only give you a 4 star because you are forcing me to do something which is not ethical."
Now, does this incident ring a bell in your mind? When was the last time you took an Uber ride, and recall the driver insisting on being given a 5-star rating? Or maybe I ordered online food, and the same request was made by the delivery guy?
The year 2020 would have brought down businesses across the globe, but it has given a major boost to the online eCommerce market. And with that, the traditional touch and feel way of buying things is now replaced by reviews and ratings.
"Examine what is said and not who speaks." - African proverb
But is this proverb true in today's world? Especially when it comes to online reviews!
Reviews and rating matter
Reviews and ratings have become the backbone of a business. They have the power to boost your business or shut it down completely.
Look at those sales marketing pages of affiliate marketers, they are filled with user reviews, and they are there for a good reason. When the product is new, and you have no experience, you tend to use the experience provided by other users.
Let's consider this; you plan a family dine-out and want to try something new, or book a hotel or a family vacation; what is one of the first things you would do?
Most of us will check out the place online, looking for those all-important reviews. We want to read about those experiences of the previous guests.
Let me know if I'm wrong in assuming that you make it a point to check out the reviews every time you buy a product online.
And why wouldn't you! We rely on reviews for the quality and authenticity of a product or the credibility of a seller. We trust their words, thinking they honest and authentic first-hand opinions of an end consumer.
Can reviews be trusted?
If I tell you, at least 40% of those reviews are fake, and they are placed there to fool you. If your buying decisions heavily rely on these reviews, should you not be sure that these reviews are genuine.
Let's try to spot the fake reviews which are not genuine, meaning the people writing them have either been rewarded for it or have been given something in return — say free products.
Let's see how this works. Go to Facebook and search for the Amazon reviews group. You will get thousands of listings.
Scan through these groups, and you will find posts where sellers and mediators contact reviewers. Anyone and everyone can post here, and anyone and everyone can review your product.
It's a barter system. One Google search and you find hundreds of such platforms. I tried to search, and one of the profiles that flashed on my screen read this, "if you are an Amazon seller, it is important to try and look for ways to find reviewers who are ready to post positive reviews for your products."
To find fake reviewers for your product is not at all difficult; it's effortless to find one online. I did a Fiverr search for reviewers.
Thousands of results popped up, and this particular user caught my eye. His profile says, "I will provide you with positive 5-star Google, Yelp, Trust Pilot, Tripadvisor, Yellow pages and special request reviews and good feedback and comment services."
It's easy to ignore such profiles, but that's the next question.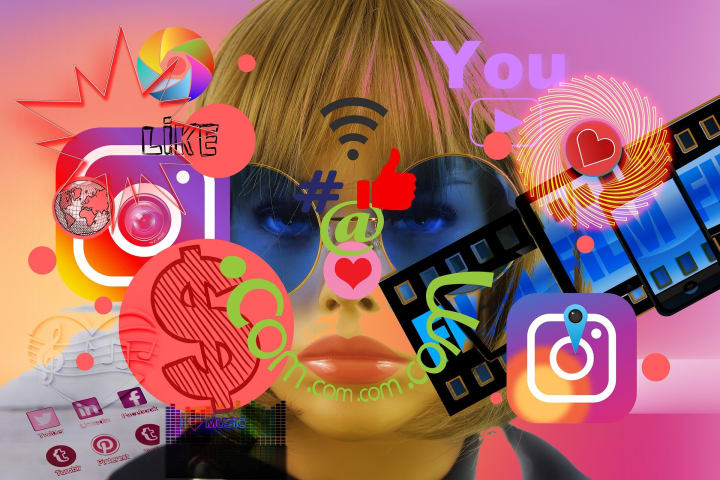 Who buys fake reviews and why?
Companies or individuals who are selling products online. Not all, but a lot of them. Why? Because good reviews or high ratings help products stay ahead in the listing. Unless you are using paid ads to feature on the top of a page search.
Let me explain further, consider Amazon, for example, and I keep referring to Amazon because it is the biggest online selling platform in the world. There are 1.8 million sellers on Amazon, and the total number of products is 600 million.
So when I'm searching for any product, I get spoilt for choices. Look carefully, and you will observe that all the products on page one are rated four and above; many of them are 4.5, some even 5-star.
A rating of 2 or 3 will get you a place on the 15th or 16th page, depending on the number of products.
Tell me, how many of us have the time or patience to browse beyond the first few pages, and most of us will end up buying products from the first five pages unless we are looking for something very specific. The sellers know this, and to improve their sales, sellers often try to trick their way to the top of a search result.
99.6% of the fake reviews on amazon are 5-star reviews. Like I mentioned, five-star reviews ensure that you are on the top of the list. So this is one reason why fake reviews are used.
Another reason for buying fake reviews is to sell average or below average products or even fake products. They are packaged with fancy reviews and high ratings. Do you know that many of the reviewers have never even seen the product that they are reviewing?
Some sellers are smart. They don't want to get detected and banned. Instead of boosting their ratings, they often use fake reviews to pull down a competitor's rating by paying to leave negative reviews on other products. Then some pay for endorsing fake reviews. Like or thumbs up on a review will get you a dollar.
Do online shopping portals know about this scam?
Of course, they do; Amazon allows you to report abuse in a review. In 2015, it sued 1,114 fake reviewers for false, misleading, and inauthentic reviews.
According to MailOnline, in Aug 2020, Amazon deleted 20,000 fake reviews by 7 out of its Top-10 reviewers after the users made thousands of pounds posting fake reviews. Other companies, too, have their ways of weeding out fake reviews.
These companies have policies in place, and let's not question that, but what's the point of having these policies if the fake reviews continue to boom online.
According to a March 2019 study by Review42, there are 250 million reviews on Amazon. The number of unverified reviews is 2 million or more. The study found 61% of reviews for electronic products were fake. That's because only 13% of real buyers actually review a product.
Those offering fake reviews make as much as ten thousand dollars a month. These people are being paid to sway consumer choices. They influence what you and I buy.
82% of American adults check reviews before buying a product, 16.2% of customers say they make their buying decisions based on ratings and reviews.
Do they know about fake reviews? Unfortunately, a lot of them do. 20.8% of American adults say they only trust reviews by verified buyers, 4.1% say they do not trust reviews at all. So there is awareness.
What there isn't is an ability to tell fake reviews from authentic ones.
So, how do you identify fake reviews?
1) Review the reviewer- If a user has reviewed only 1 product and is all happy about it, the chances are that this is just a paid review. Take it with a pinch of salt. Instead, identify reviewers who have multiple reviews over a period of time and better — with delivered product images.
2)Review the timing of reviews- Look for the timing of the reviews, say, in a particular month the product has suddenly broken an average or bad review trend and received only five-star ratings and good reviews; it is very likely that the seller hired robots or paid a firm during that period to generate fake reviews.
3) Review the ratings- If a product has only five-star reviews, it is probably a big red flag. Check the profiles of these reviewers. Are they only giving extreme positive or negative feedback on varied products? If yes, these are fake.
4) Review the wording- Spot reviews with similar language, assume a product has 50 reviews, and 25 of them are from unverified buyers, plus they've all left just one-word review is like amazing, brilliant, fantastic, totally worth it or must buy. I'll say — don't buy.
5) Look for detailed reviews- Some reviewers would provide you periodic reviews as well. Something like — "review post 15 days of use."
6) Check for reviews that are rated as 3.5 to 2, and from verified buyers. They would generally give more genuine and true feedback compare to a 1 or a 5 star review.
6) Do the research- Many websites will help you verify reviews. I don't want to quote anyone specific, but feel free to do a quick online search the next time you buy something online.
My Final Takeaway
In the new normal, it is more important than ever to spot fake reviews. We have become very dependent on online platforms courtesy of the coronavirus pandemic.
A look at the US retail sales, online spending accounted for 18.6% in the first two quarters of 2020.
Over the next few months, consumers will switch to brands that show higher levels of product safety. So, don't let fake reviews decide which product is safe and which is not.
The next time you're buying things online, remember 63% of reviews on beauty products are fake, 59% of sneaker reviews are unreliable, or you cannot trust 64% of reviews on supplements.
Simply put — you cannot trust online reviews. You will have to review the reviews to make your buying decisions.
Remember, we are living in a time where opinions can be bought and sold.
shopping
A banker by profession and a writer by passion. My life has always been full of ups & down, a treasure which helps me to pen down my memories. Technology and self-help are my drivers and reading is my hobby.
Thanks for your time.