Brands That I Would Shop at If I Had More Money
Brands that are a bit pricey for my taste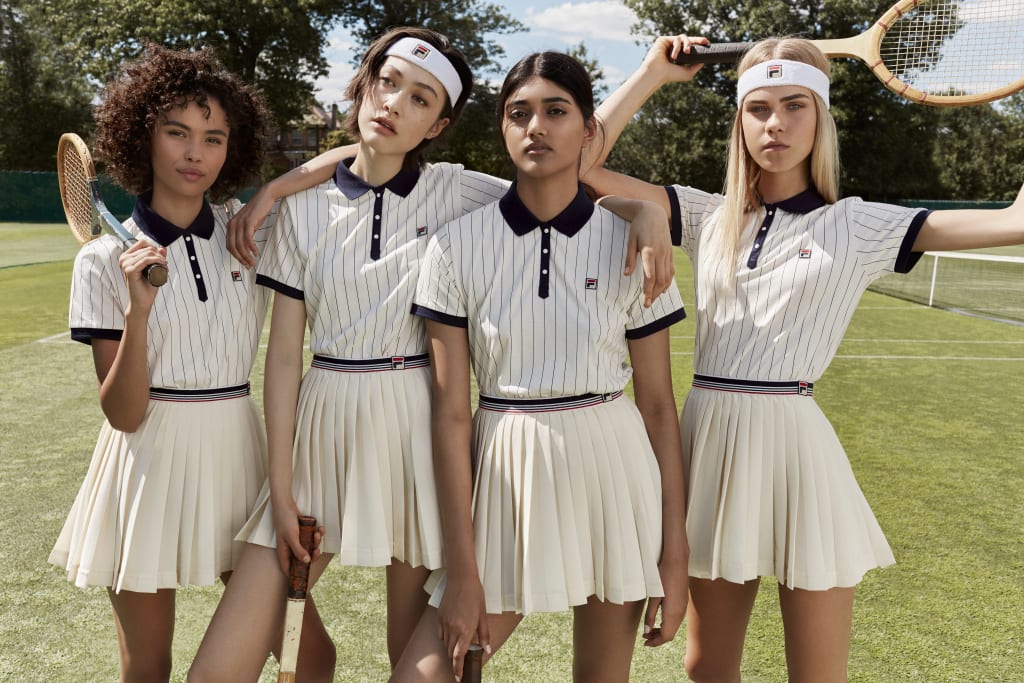 I love fashion and clothes, but as a junior in high school who's still looking for a job, I can't have every single clothing item I desire. Sure there are many other brands that are cheaper, but when I'm on their sites and I see their prices are so low, I often questions their ethics. It's not news to me that some of our favorite, affordable, online shops engage in fast fashion, and I try my best to stay away from those sites. Moreover, for someone without a paycheck, I have quite the somewhat expensive taste. I'm not saying I want Chanel purses, but when I'm looking for clothes, I find myself often exiting sites after saying, "Aww out of my budget." Here are some brands and stores that are just a little out of my price range, and who knows if you're reading this and have tons of money, then this may help you out.
Urban Outfitters
Every time I walk into an Urban Outfitters, I'm memorized and I want everything. The whole vibe of the store is very aesthetically pleasing, from the photos of models behind the displays to the overall organization of the stores. All of their clothes aren't really my style, but I do like their graphic tees. There is this Friends one that I'm surely putting on my wishlist and much others. Now the clothes may be a bit out of my price range, but the clothes seem worth it. Urban Outfitters is to me like Bath & Body Works in the sense that when I walk in, I want to buy everything.
Omweekend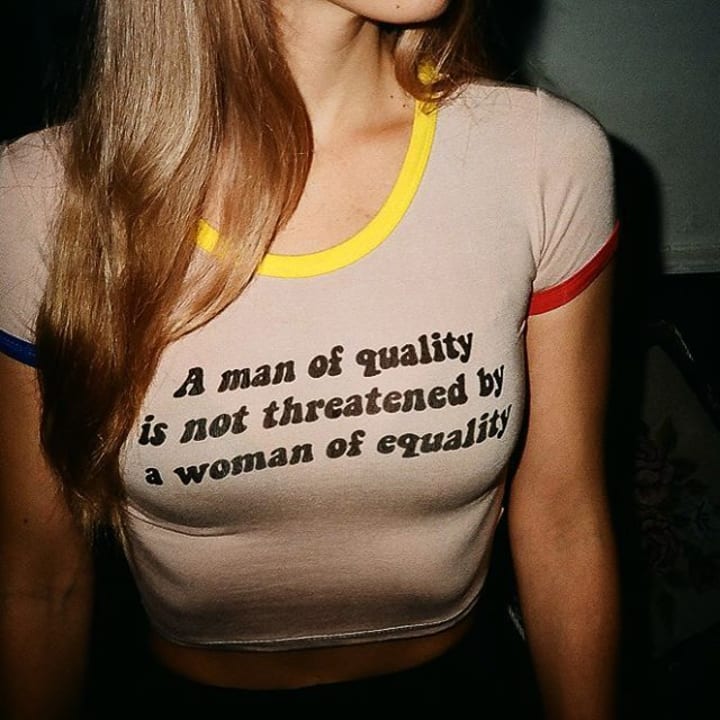 Omweekend, or Ohmighty, is a trendy online fashion brand that caters to a plethora of social media influencers because of their out-of-the-box graphics. The site screams woman empowerment and all of their designs are hilarious. The site isn't that expensive, as they do have a sample sale section where their clothes are brought down to $15. Their clothes are not for the easily offended, and are extremely sexual. The clothes are clearly for confident woman who aren't afraid to turn heads when they walk into the room. My one problem with this brand is that most of their clothing are a bit short, with tube and crop tops; and I do love the designs, but I won't be rocking a boob top anytime soon.
Dollskill
Dollskill is very similar to Omwekend, and it is also an online fashion brand that you've might of seen if you've attended a festival. Their clothes are extremely different from what we normally see in Forever 21. Their clothes are very edgy with bright colors and designs. Their clothes are not just for one type of girl, but they offer several different types of girls. If you're a girl who loves all things pink and pastel, you would shop Coco—Kawaii & Japanese fashion. On the other side of the spectrum, if you're going through a goth phase, you would shop Mercy, which is the home of black boots and dark lipstick. Unlike Ohmighty, on Dollskill, I can find clothes that suit me and my body type. Dollskill is more inclusive than Ohmighty, with a range of models in all different sizes.
It's All Wild
It's All Wild is a fashion brand by lifestyle YouTuber Eva Gutowaski, or, better known as, Mylifeaseva. The clothes are very cute and aesthetically pleasing, but of course since this is a brand by an influencer the prices are a bit high. The site is done beautifully just like Eva's YouTube channel and other social media sites. The clothes seem to be straight out of Eva's closet, with the silk rompers and fashionable sets. I don't think Eva has been focusing on the brand that much because when you go on the site, the first thing you notice is most of the items are sold out, but other than that, it's a great, cohesive brand for girls who love to strut and show off on Melrose.