Bikini or One Piece?
Here is why we LOVE Bikinis!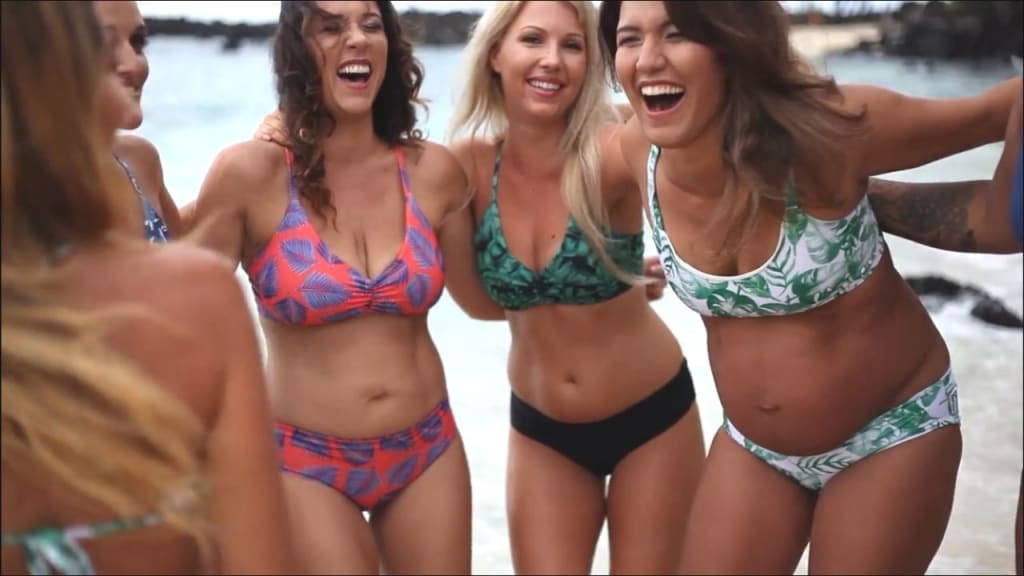 Image featuring bikinis by Fused Hawaii
Below, we're going to provide a few reasons why you should opt for the bikini, every single time. Your body deserves to be seen!
Bikini or One Piece?
1. You Can Mix and Match a Bikini: When it comes to a one piece, it's just a singular piece of fabric you have to wear in that same style, every single time. With a bikini, however, you have the freedom of mixing and matching your bikini bottoms and bikini tops as you please. This means you can turn two bikinis into four bikinis, saving you money while you have more fun. You should always be able to curate a swimwear style that is reflective of your mood that day. Your bathing suit shouldn't hold you back!
2. Bikinis Augment Your Perfect Body: One piece swimsuits are designed to cover up your assets and make your body look a certain way. A bikini, on the other hand, allows you to totally embrace your curves and show the world who you were born to be. We are all blessed with the gorgeous bodies we get to call home today, which is why a bikini celebrates that blessing much more than a one piece. You don't need to cover anything up!
3. Enhanced Comfort and Support: Anyone who has ever worn a one piece knows how uncomfortable they get by your groin as they tug upwards in one singular leotard design. It can cause razor burn, discomfort, and itching. With a bikini, there is no tension between the pieces. They sit comfortably on your body, as they were designed to, so you can enjoy your day. Lay in the sun, run in the beach, or dive into the surf and never worry about that constriction again.
4. Naturally Feel Free: You shouldn't feel like you have to cover up or dress a certain way to please people. Rather, you should feel totally free to be yourself and embrace your body. It's time to let the world see you for you are. That kind of freedom is infectious –you'll never be able to go back again!
Embrace the 'Kini
The media loves to tell women what they should and should not wear based on their body types today. We are here to tell you that no matter what you look like, your body was born for a bikini. You don't need to hide any part of your beautiful figure – you are perfect the way you are. If you think you have to wear a one piece, we want you to reconsider.
NO MATTER WHA YOU LOOK LIKE, YOUR BODY WAS BORN FOR A BIKINI.
Roxelle Cho, Founder Fused Hawaii
Regardless of what you've heard throughout your lifetime, here at Fused Hawaii, we are challenging you to embrace the bikini this year. We make Hawaii-inspired bikinis that are non-constricting, supportive, and comfortable, so you can look and feel good out in the sun. We want you to reacquaint yourself with the body you've been blessed with – it's time to embrace your natural figure!