Athletes flaunting their jewels at the Tokyo 2020 Olympic games
Olympic 2020 Jewelry of Athletes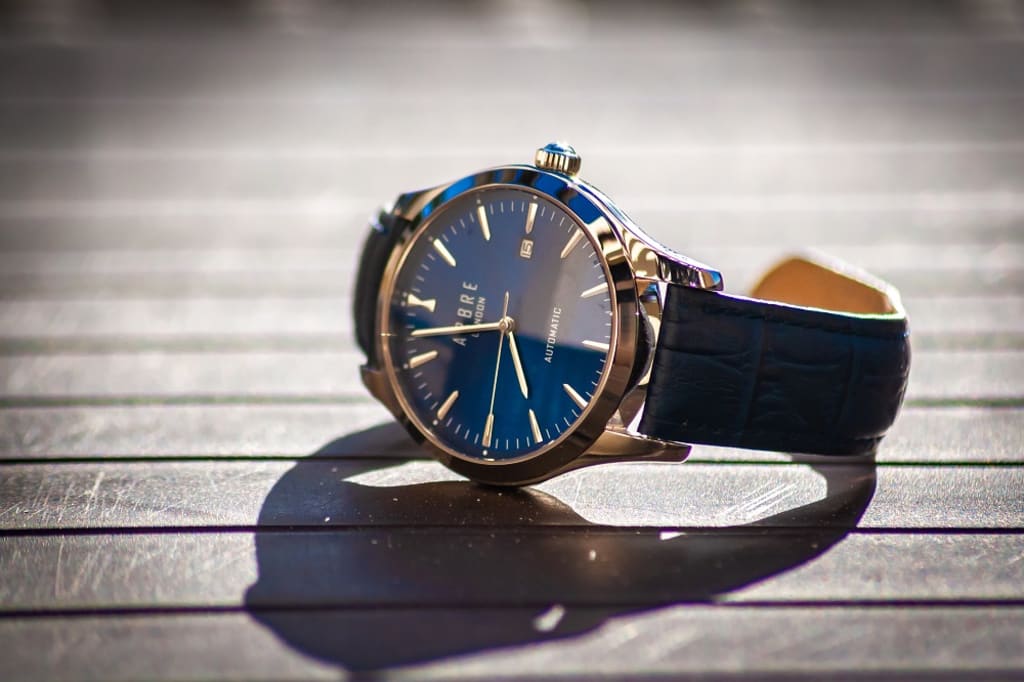 Olympic competitors do remarkable exploits that put their physical talents to the test, wow judges, and attract spectators. However, to increase aptitude and skill, one needs to have extraordinary skill and be highly disciplined and willing to follow several rules.
Competitors are only permitted to wear one pair of stud earrings in terms of jewelry. "You are only permitted to wear earrings. There is nothing else, "Nastia Liukin, an Olympic gold medalist, said to People Magazine. "It's not permitted, but you also don't want to obstruct whatever you're doing. When you're on the uneven bars, for example, you can't wear a ring because you can't."
That is the reason why many Olympians have always used rhinestones on their leotards or other costumes to add a little sparkle to their appearance because they can't wear too much jewelry while performing. Whether artistic swimmers or gymnasts, they're experts at turning plain clothes into works of art using only a glue gun and rhinestones. And it's possible for this reason that gymnasts and rhythmic gymnasts wear the trendiest attire in the Olympics.
While many athletes are ready to deal with the demanding standards placed on those who master the mats and conquer the uneven bars, you might be shocked to learn how these top athletes continue to defy the rules and find their way to the spotlight by wearing magnetic jewelry.
Athletes were fashion icons long before athleisure became fashionable, but in recent years, an increasing number of athletes have entered the ranks of design houses. In 2020, Stuart Weitzman will appoint American tennis superstar Serena Williams as a brand ambassador, while Louis Vuitton will name Japanese tennis player Naomi Osaka as a brand ambassador in June. Megan Rapinoe, an American footballer, is one of the new faces of Victoria's Secret's VS collective, a group of influential ambassadors selected by the company for its relaunched advertising.
At the Tokyo Olympics, you may have spotted several notable fashion trends. Track and field players have shown off their unique flair since FloJo's legendary era.
This summer, long nails, and vibrant hair are in style. Not only are those prevalent, but so are jewelry accessories, and it's not only on the runway; it's also on the track. For decades, track and field have been at the vanguard of fashion, with numerous sportspeople at the forefront. According to reports, Team USA champion Florence Griffith Joyner, also known as "FloJo," laid the groundwork.
Joyner, who won the Olympic Silver medal in the 200-meter sprint and also the gold medal, who eventually set the world record in the 100-meter at the Olympic Games in Seoul 1988, introduced her pioneering unabashed particular style to competitions.
On the world sporting scene, Joyner was a pioneer for personal expression. Even though Olympic dress restrictions barred her from wearing some of her most famous statement pieces, she impacted decades of African-American female athletes in the sport by wearing one-legged bodysuits and long patterned nails at meets throughout her career.
Today's black female athletes have followed FloJo's lead, expressing themselves via their clothing. For example, during the Olympic Games 2020 in Tokyo, Shelly-Ann Fraser-Pryce, a Jamaican gold medallist in sprinting flaunted her well-known long, vivid, multicolored hair. She donned a two-toned color style when she took silver in the final this year. This shows how athletes move out of their comfort zone when it comes to their physical style during the games.
Sha'Carri Richardson, an American field marathoner, and record-breaker has long bedazzled nails similar to Joyner's. Richardson's nose piercings have also made news despite her absence from the game this year, further distinguishing the champion sprinter. Richardson was dubbed the "Flo-Jo of Our Time" by Vogue writers because of her confidence and sense of style.
Athletes' hype around wearing jewelry during the Olympic season even goes beyond the typical conventional styles. Christina Clemons, a track star who wears fabulous Ranch Doritos earrings, makes the US Olympic team. Clemons wore a set of earrings fashioned like small bags of Cool Ranch Doritos while running her blisteringly fast 12.53s time, which got the company's attention.
Clemons told Yahoo Sports that she purchased her now-famous item the night before the Olympic Trials at a Hot Topic in Eugene, Oregon. "When I purchased them, I didn't think it would be a big problem," she said. "I thought to myself, 'Oh, they are so lovely.' Doritos are one of my favorite snacks, and they complimented nicely with my suit, so I wore them in the final." And she might be able to return her $8 investment: she told the magazine that Doritos said they'd want to talk to her next month.
Eight athletes wore wristwatches at the Tokyo 2020 Olympic Games.
On the other hand, we encounter another group of athletes parading our fields and TV screens with another type of jewelry; wristwatches. It is thrilling to watch these athletes compete with their favorite timepieces on their wrists in the moments of their greatest triumphs — as they win big matches, set world records, and bring home medals. These are just a handful of the most outstanding timepieces on display at the Tokyo Olympics, along with their owners. The majority of sportspeople on this list may be seen wearing their jewelry in Instagram and Twitter posts.
1. Armand Duplantis
The Omega Seamaster Aqua Terra "Ultra Light," made out of solid admixture designated Gamma Titanium, is worn by the American athlete Armand Duplantis, who is now an Omega ambassador. The interior of the watch is also made of Titanium. Duplantis is currently the world champion with a height of 6.18 meters. At the Tokyo Olympics, he won gold and came close to breaking his world record.
2. Alexander Zverev
Alexander Zverev of Germany wins Olympic gold in the men's singles tournament in Tokyo. Zverev is now part of Rolex as of June, likewise tennis legends Roger Federer and Dominic Thiem. While he was relishing his victory moments, he was spotted wearing his Rolex watch outside the court.
3. Belinda Mencic
Belinda Mencic, a gold medallist in women's singles and a silver medalist in women's doubles at the Tokyo Olympic games, is shown wearing a two-tone Rolex Daytona on the tennis court.
4. Cravon Gillepsie
Even though this year's skating gear was fantastic, it suffices to say that there is a lot more flexibility when it concerns bowl park attire. In athletics, it's all about spandex, spandex, spandex, with the sleek fit boosting aerodynamics.
A similar line of thought can be found in the watch industry, where rivals frequently choose Featherlite, six-figure models from brands like Richard Mille. Cravon Gillespie, a track and field athlete, prefers a Casio calculator, purchased for approximately $20 on Amazon. Gillespie's jewel-heavy ensemble was perhaps the highlight of what turned out to be another disappointing competition for the US men's 4x100 relay team. Still, we believe it won't be the last time we see him, at least in terms of fashion.
5. Jessica von Bredow-Werndl
She is a German dressage rider who competed in the Tokyo Olympics and won a gold medal. She has become a Richard Mille representative as of 2016, and she wore the RM 07-01 in black stoneware with a diamond pattern to the occasion.
6. Sydney McLaughlin
Earlier this year, the olympian became a TAG Heuer partner. During her 400-meter sprints competition, she was observed wearing a TAG Heuer Link with a ceramic frame and diamond band. She wins gold and introduces a great record holder in the process.
7. Naomi Osaka
During her match, Naomi, a Japanese tennis star who also lit the Olympian flame at the inaugural, wears a white TAG Heuer Aquaracer diver's watch with a matching rubber strap.
8. Yohan Blake
Yohan Blake, the world's second-fastest man after Usain Bolt, is a Richard Mille celebrity who competes in the 100m using the RM 59-01. The RM 59-01 is a winding tourbillon for sprinters that are controlled by hand and have an excellent caliber. It's hand-painted in Blake's native Jamaican colors of green and yellow. Blake and his wristwatch are winners in our minds even though they won't make it to the race's finale.
This list can go on and on due to the amount of freedom the new generation of athletes have vis-a-vis wearing jewelry in their respective fields of discipline. Although not very pronounced with a subtle touch of glitter, these are few honorable mentions about putting on jewelry at the Olympic platform.
China's Chen Meng has a passion for table tennis, which helped her achieve the women's singles Olympic gold. She wore it on her sleeve – or, more precisely, around her neck, with an interlocking gold paddle necklace that drew the attention of onlookers.
We also have the Indian athlete Atanu Das. He features a tiny ring carved to appear like the Olympic rings on the hand he uses to deliver his arrows for every shot.
Finally, we got to see Miki Ishi of Japan wearing an Olympic rings necklace during a female's beach volleyball match against Switzerland at the 2020 Olympic Games in Tokyo, on July 28, 2021.
Source : https://exoticdiamondsa.medium.com/athletes-flaunting-their-jewels-at-the-tokyo-2020-olympic-games-fc8ff128c6a8
Reader insights
Be the first to share your insights about this piece.
Add your insights