An ode to the baggy clothing of the 90's.
My favourite style.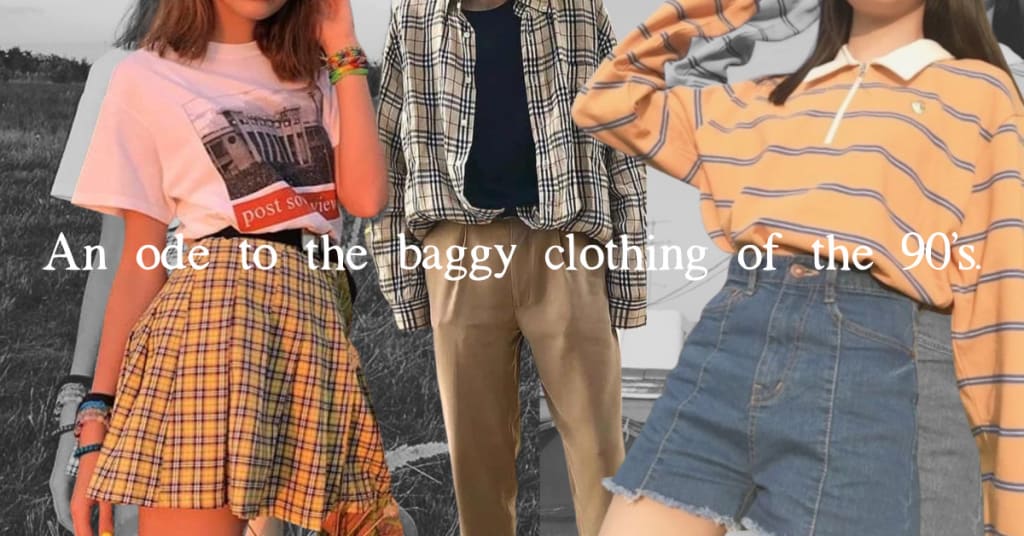 Baggy clothing has been littered through many a decade from the 70's to modern day, but none capitalised on their appeal like the nineties. From TV shows like 'Friends' and 'Buffy the vampire slayer' to bands like 'Sonic Youth' and 'Nirvana', oversized and baggy clothing was everywhere you looked.
It was awesome.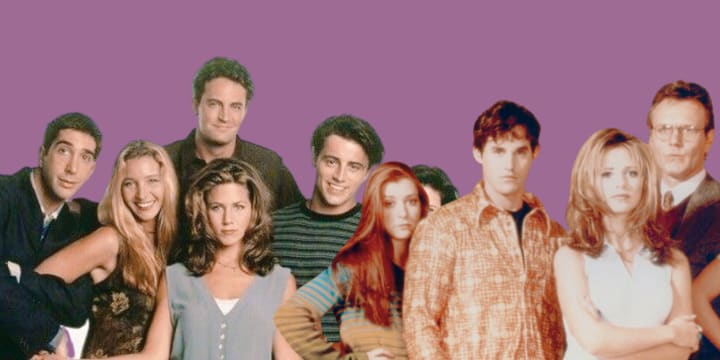 There were no rules, no limits; if you could wear it, then you could wear it baggy. Gone were the days of super tight leather trousers in the 80's and muted browns from the 60's and 70's. Comfy, cool and free was the fashion slogan of the 90's and the only rule was to be unique.
I think it's also important to note that a lot of styles from the 90's don't hold up very well today (I'm looking at you platform sandals) but they were undeniably unique and, hell, isn't that the whole point?
Clothes I love the 90's for making baggy:

Unlike bell bottoms in the 70's or slim/skinny jeans in the 80's, the 90's went for a more straight leg look, perfect for tucking shirts and t-shirts in. They allowed a lot more movement and were extremely popular among skaters before the general pop.

Re-popularised by the early nineties grunge movement, plaid shirts made a big comeback in the nineties as a style for everyone instead of a select few. Like most on this list they still hold up today, style wise and practically as they're a lot warmer than regular shirts.

Oversized, tucked in t-shirts dominated the 90's and are, without a doubt, one of the decades main highlights. Both men and women, looked cool and comfortable without having to break the bank or do anything crazy.

Making a comeback now in recent years, sweatshirts in the 90's were brilliantly loose, cosy and warm. You'd be hard pressed to find a comfier piece of clothing even today.
Reasons I love baggy 90's fashion:
It's hard not to mention the immense influence media has had on my love for the baggy style of the 90's. I grew up watching lots of 90's shows like 'Goosebumps', 'Buffy the Vampire Slayer' and 'Sabrina the Teenage Witch' and my favourite film by a mile was 'Hocus Pocus', (which I still strongly believe is a masterpiece) so the foundations were strong to say the least.
As a kid I was obsessed with looking like I was a social reject from the 90's, so much so I annoyed my parents to death with my awful middle parting and baggy, lilac sweatshirts. After my phase of desperately trying to be Max from 'Hocus Pocus' ended, I distanced myself from the idea of dressing like it was the 90's for years. Then I found a certain band...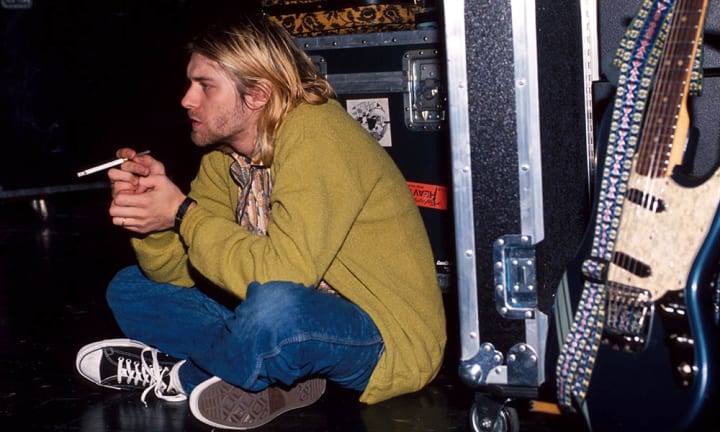 Nirvana
What can I say. Like countless other young teens, 'Nirvana' was something so raw and personal, a rebellion in the purest form, I couldn't help but fall in love with them. Their awesome, ferocious drums, simple melodies, insane vocals and, of course, their awesome 90's style, felt like home. The baggy jeans, striped t-shirts and the loose jumpers were odd, unflattering and I couldn't love it more. At the tender age of 14, I saved up and bought straight, loose-fitting jeans, converse and the baggiest t-shirt I could find. With my long hair and dispersed stubble, I have to admit I looked the part.
My love for Nirvana never dimmed like I figured it would and I still consider them an old favourite years later. I still have the same t-shirt and jeans. I've outgrown the shoes :)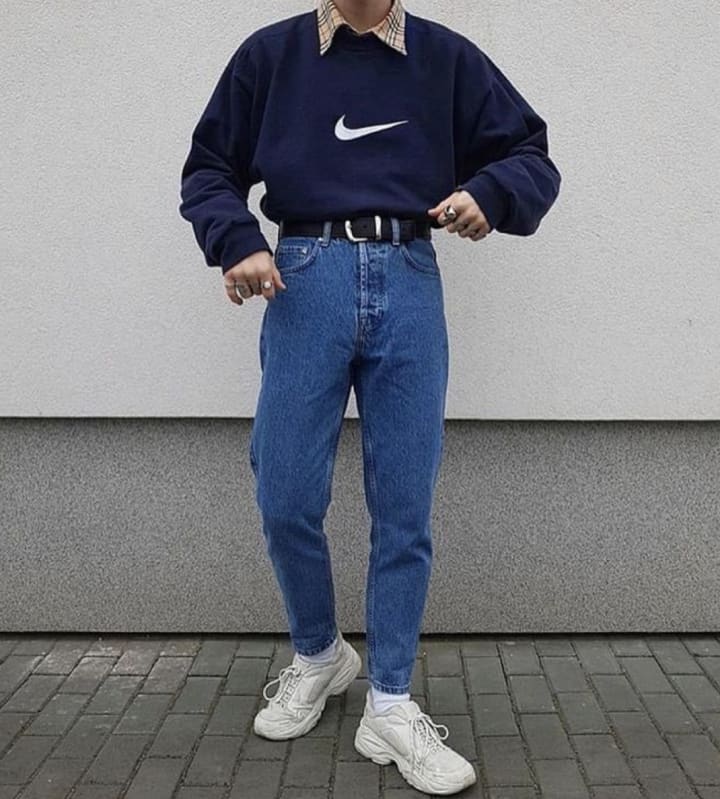 To finish off, I love the 90's baggy style mainly cause it looks awesome. Yep, that's pretty much it. It was cosy, unique and cool looking - what's more to ask? It was a style that everyone could pull off while still being different. That's a major win in my opinion. In recent years, the 80's has seen a massive comeback so I only hope the 90's get the same treatment, so we can finally see some massive leather jackets, baggy plaid shirts and loose jeans out and about again.
See ya! - Ciaran