A Guide To Wear Pakistani Clothes in the UK
It's time to embrace your heritage and mix up some traditional wear with modern fashionista credentials.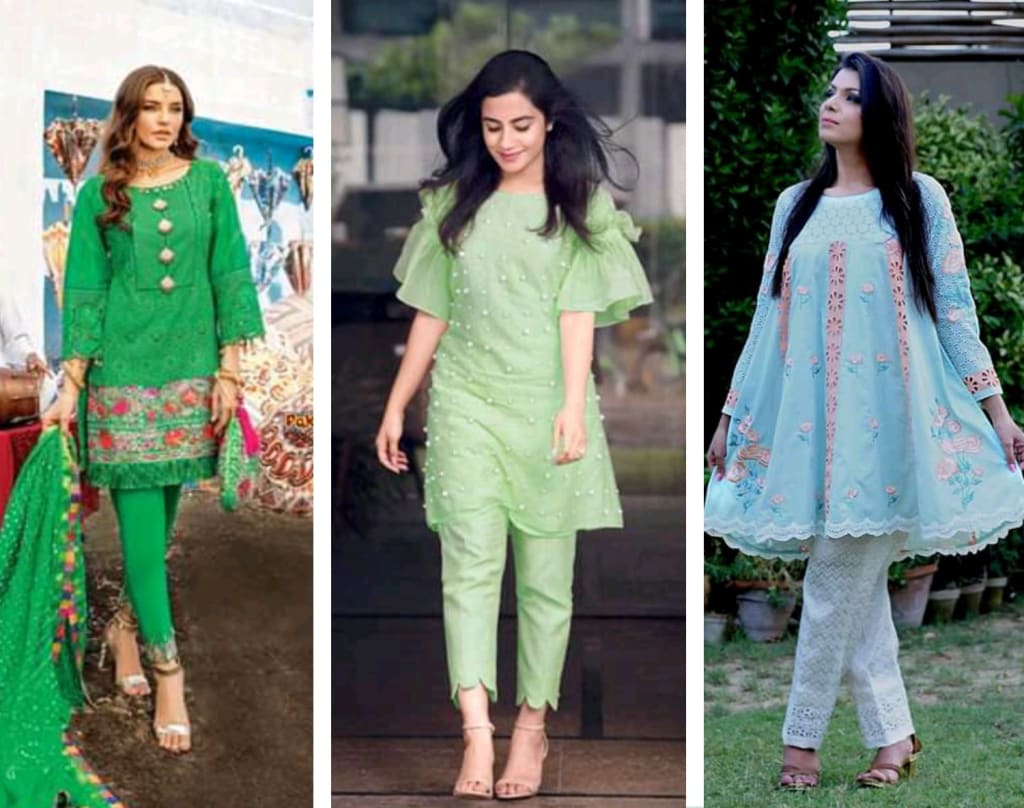 Pakistani dresses are beautiful - there's no doubt about it. By bringing some fresh designer looks to your traditional garments, you can wear Pakistani salwar kameez outfits with ease. It doesn't matter whether you want to rock the dancefloor at a wedding, whether you want to attend a formal dinner party, or whether you simply want a new dress or two for every day wear, you can venture online at Filhaal UK and peruse the finest Pakistani couture.
Filhaal brings a range of designer wear to the masses and keeps costs to the consumer low by limiting overheads. As an online business, Filhaal sources garments from across the globe, importing only the finest embroidery, cuts and stitching for Pakistani women in the UK to enjoy. Pakistani dresses and clothing should be enjoyed and worn with confidence. Check out this guide to wear Pakistani clothes in the UK.
Style
If you are keen to show off a different style, you might want to veer away from the more traditional lighter and subtle hues. Instead of the pastel greens or the basic sky blue tones, why not go bolder and enjoy showing off a maroon print or a golden glow. Go one step further and embrace a whole new style of texture by having fun with patchwork embroidery. Intricate patchwork designs in chiffon or velvet are all the rage and look incredible on any Pakistani dress. Perfect for weddings and festivals, you could opt for a heavier damask or a sleeker satin on which to see your patchwork embroidered.
Fabrics
Many ladies opt for the simple cotton or linen fabrics when selecting their designer dresses. However, you could explore more tactile and feminine materials to adorn your garment. Consider the joys of sheer lace or mesh to add pattern and texture to your attire. This can be used as detailing on your garment around the cuffs or hemline. A sheer kameez could have an embroidered or bold printed top underneath. By adding layers you are creating more interest in your outfit. Consider your personality and find fabrics, colours and patterns that match. If green is your favourite colour, wear it with pride.
Florals
Being keen to explore new styles means looking at new prints for your dresses. Patterns, embroidery and different hues can look great, but why not consider florals as a print. Delicate petal patterns alongside green foliage print can look feminine and pretty. Alternatively, you could opt for a more bold tropical style print with bright pinks, oranges, greens and yellows. Going bold can create a less traditional outfit, but the heritage is still there. The variety of Pakistani clothing is vast. Designers from Pakistan are choosing to create more dynamic and fresher designs. These are perfect for the young and forward thinking Pakistani woman. Here at Filhaal, we stock a wide variety of different styles of dress to suit all budgets and personalities.
When looking at adornments and embellishments, go big with metal and precious stones. You can find these in a range of floral set-ups to create mini gem flowers. This can look exquisite and costly. However, at Filhaal we ensure that all of our garments are reasonably priced to suit all budgets. The embroidery you choose should be well stitched and expertly crafted. Coupled with velvet patchwork, embellishments can add a layering effect to your outfit and make your salwar kameez look unique.
The fit
It's crucial that you can find the right fit for your body shape. Opt for an 'A' line free flowing salwar kameez if you have a larger figure. This is very forgiving and will accentuate your body shape rather than draw the eye to it. Many designers are choosing to create more elegant necklines that echo this free flowing fit. You could choose to venture for a fitting to try and perfect the size of your dress. However, in the twenty first century this can make online shopping difficult. With standard hip, waist and bust measurements, you can purchase a sophisticated designer dress from Filhaal and get it altered as necessary. Don't limit your choice because of feelings that the fit won't be perfect.
You don't have to make do with high street poor quality Pakistani clothing. Instead, venture online and check out the range of garments on offer at Filhaal UK. You can enjoy designer fashion that is perfect for you.