90's Fashion Trends We Still Love
Grunge, Girl Power, and Rachel Green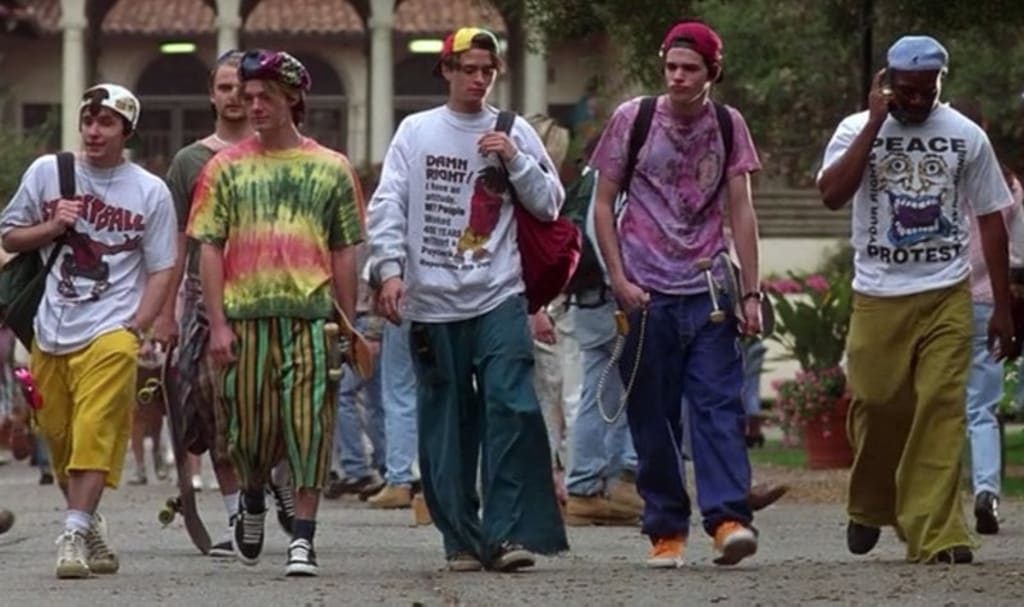 The 90's had something for everyone. It was a time where, on a global scale, the trends were all over the place. You had Kurt Cobain and Courtney Love leading the grunge revolution, Cher Horowitz and Rachel Green inspiring the next generation of luxury designer lovers, pop stars literally wearing whatever they wanted; it was a truly magical time for fashion. So many of the trends that were popular then have made a strong comeback and some have managed to stay popular since the 90's. These are the best of the best.
Chunky Trainer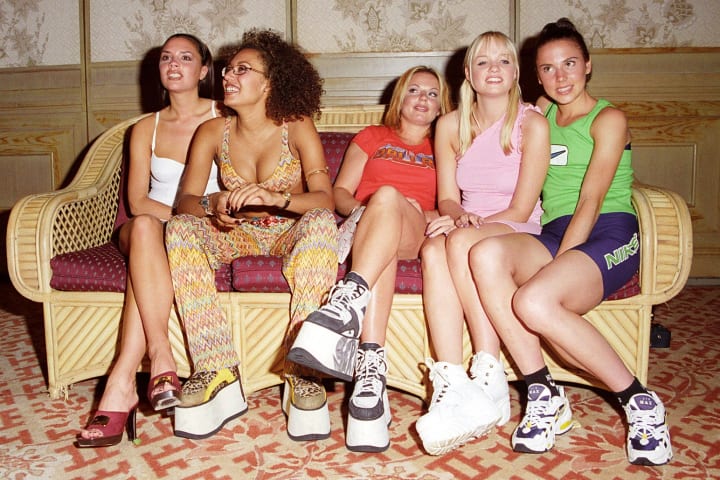 While the Spice Girls are known for many, many incredible things one of the most important fashion items they brought to the 90's was the Buffalo boot AKA the chunky trainer. These were a staple for the girl group and soon became a staple for fans around the world. Buffalo boots made their comeback in Fall/Winter of 2018/2019 and have been thriving since. Soon after their catwalk debut, celebs like Gigi Hadid were spotted wearing them concreting their resurgence. Other chunky trainers from Fila, Adidas, Gucci, and even Target brands have also been on the scene for quite some time and they don't seem to be going away any time soon.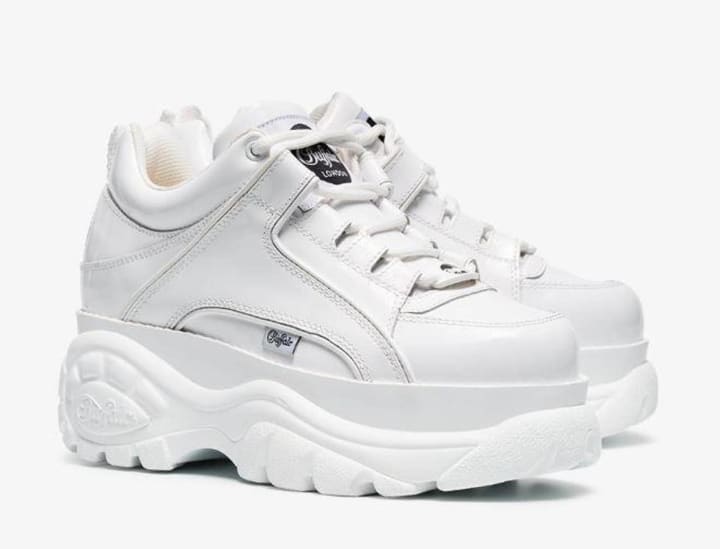 Overalls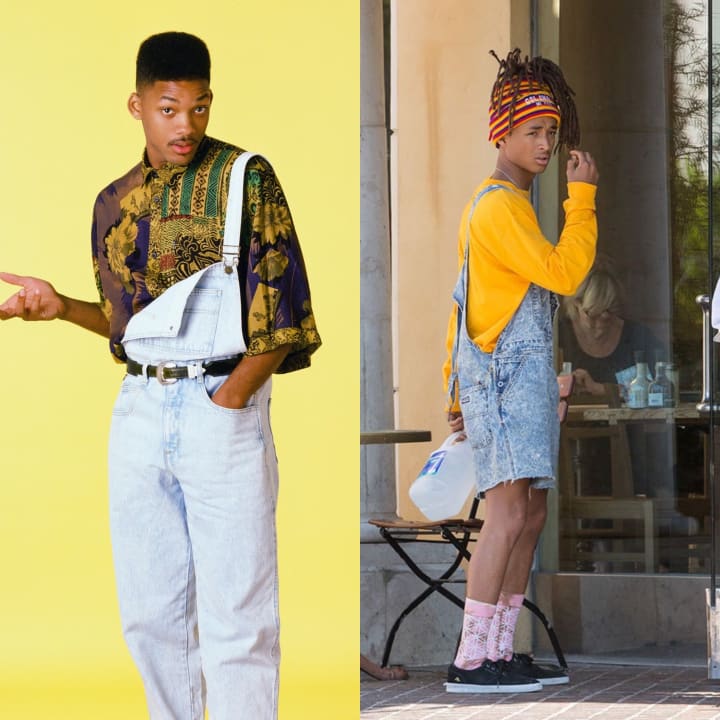 Overwhelmingly, overalls are seen as women's clothing; but Will and Jaden Smith are just two of the many incredible men who prove that they have always been for everyone. While classic denim overalls have been popular for quite some time, we have also seen linen, cotton, and corduroy become popular over the past few years. Whether you prefer a wide leg, shorts, a dress, bootcut, or skinny; there is an overall for you out there.
Scrunchies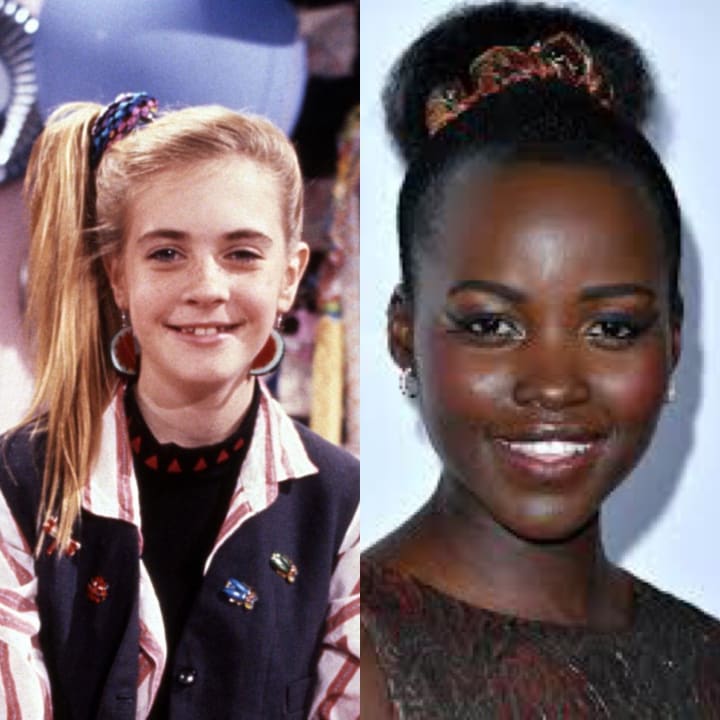 Scrunchies were definitely a staple for every tween and teenage girl. We saw them grave our television screens every week on shows from Clarissa Explains It All to Saved By The Bell to Sister Sister. And now they're back and better than ever! Scrunchies are now a staple for people of all ages and are sold in almost any store you can think of. Stars like Lupita Nyong'o have also proved that scrunchies can be a high fashion red carpet accessory.
Baggy Jeans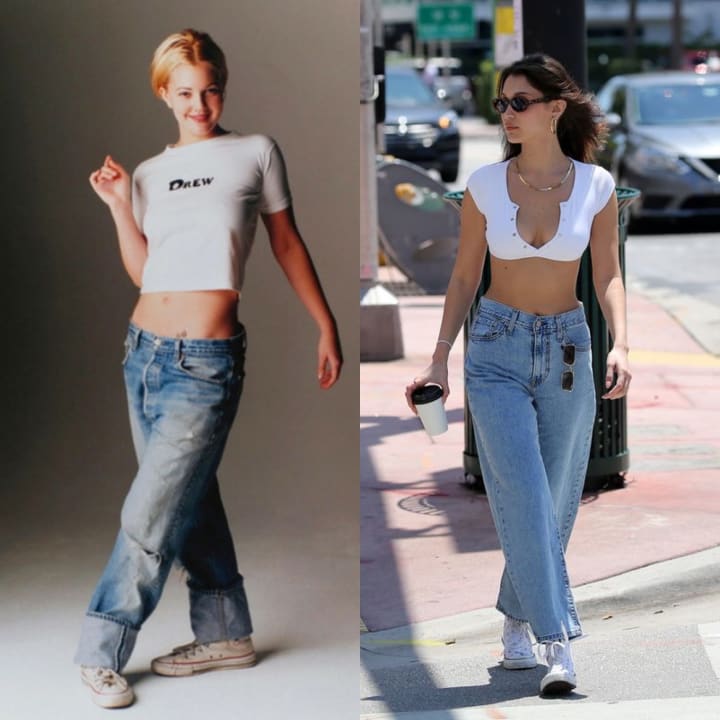 Over 20 years later, and nearly the same outfit Drew Barrymore wore in a photoshoot is photographed on Bella Hadid. Baggy jeans definitely had to make a comeback. With all the skinny jeans of the 2010's, it was a warm welcome back into our arms and closets.
Flannel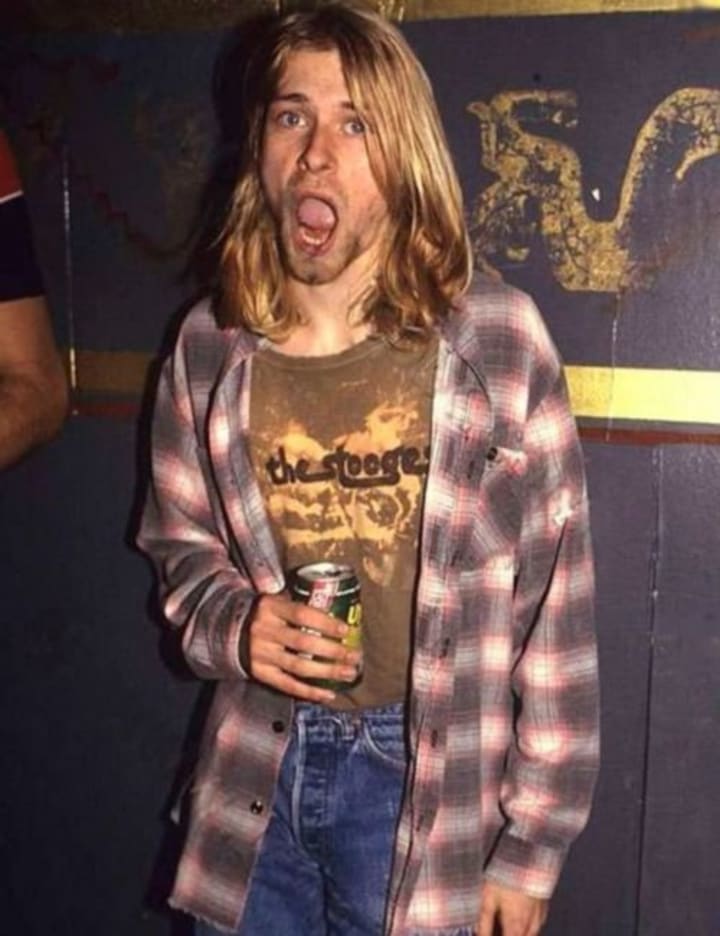 The grunge of it all! In the 90's, grunge was basically whatever could be thrown together from a local thrift store and, for Washington local Kurt Cobain, that meant flannel. Grunge has evolved from being exactly what it is, grungy, to being an aesthetic. Flannels are no longer just for workers and thrift shoppers; they are available at every price range, in every color, ready to make all of your aesthetic dreams come true.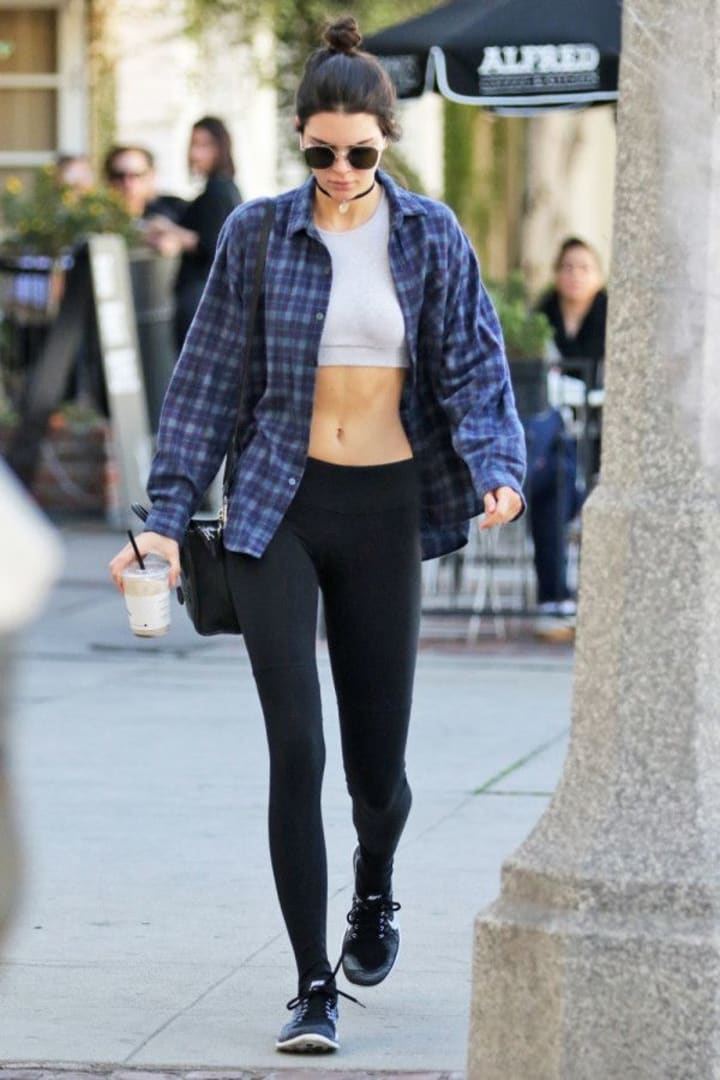 It's no secret that fashion trends go around and then come back around, these 90's trends are no different. I'm sure in time the ebb and flow of the fashion world will move them back out and back in again in 20 years time. For now, it's nice to enjoy things I remember from childhood coming back around. (Like those Steve Madden sandals. If you know, you know.)