90's Fashion Trends We Still Love
Grunge, Girl Power, and Rachel Green
The 90's had something for everyone. It was a time where, on a global scale, the trends were all over the place. You had Kurt Cobain and Courtney Love leading the grunge revolution, Cher Horowitz and Rachel Green inspiring the next generation of luxury designer lovers, pop stars literally wearing whatever they wanted; it was a truly magical time for fashion. So many of the trends that were popular then have made a strong comeback and some have managed to stay popular since the 90's. These are the best of the best.
Chunky Trainer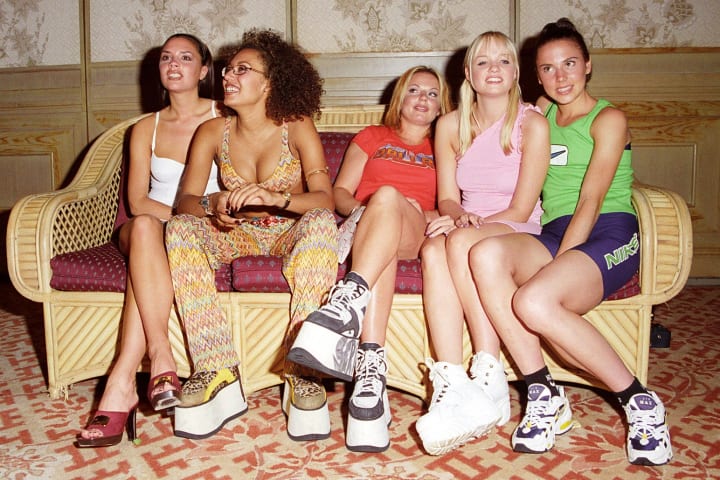 While the Spice Girls are known for many, many incredible things one of the most important fashion items they brought to the 90's was the Buffalo boot AKA the chunky trainer. These were a staple for the girl group and soon became a staple for fans around the world. Buffalo boots made their comeback in Fall/Winter of 2018/2019 and have been thriving since. Soon after their catwalk debut, celebs like Gigi Hadid were spotted wearing them concreting their resurgence. Other chunky trainers from Fila, Adidas, Gucci, and even Target brands have also been on the scene for quite some time and they don't seem to be going away any time soon.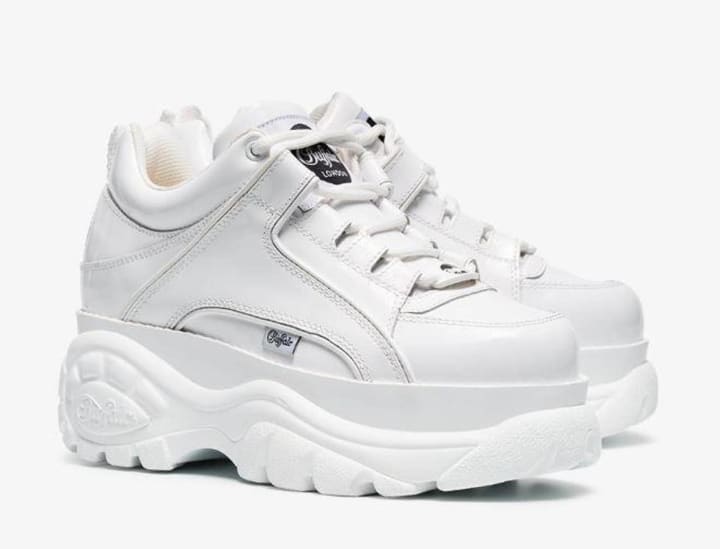 Overalls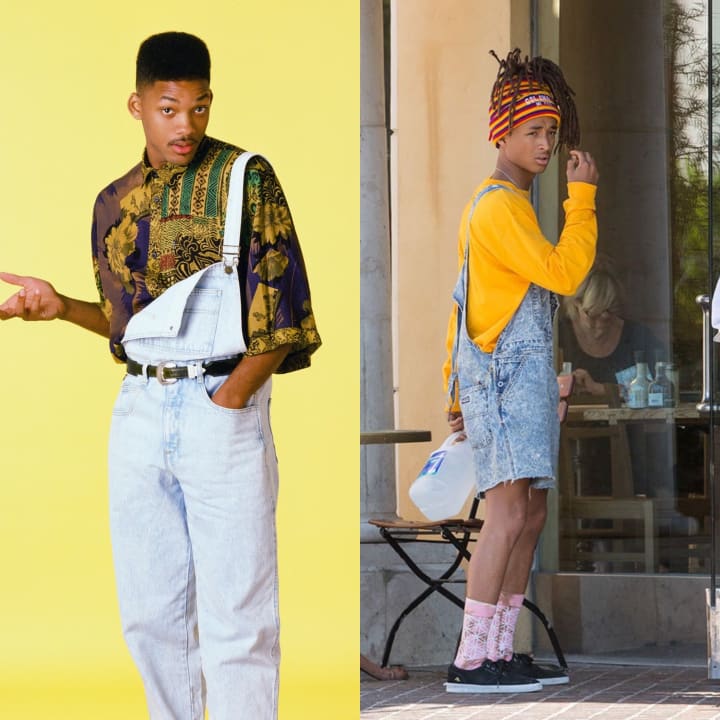 Overwhelmingly, overalls are seen as women's clothing; but Will and Jaden Smith are just two of the many incredible men who prove that they have always been for everyone. While classic denim overalls have been popular for quite some time, we have also seen linen, cotton, and corduroy become popular over the past few years. Whether you prefer a wide leg, shorts, a dress, bootcut, or skinny; there is an overall for you out there.
Scrunchies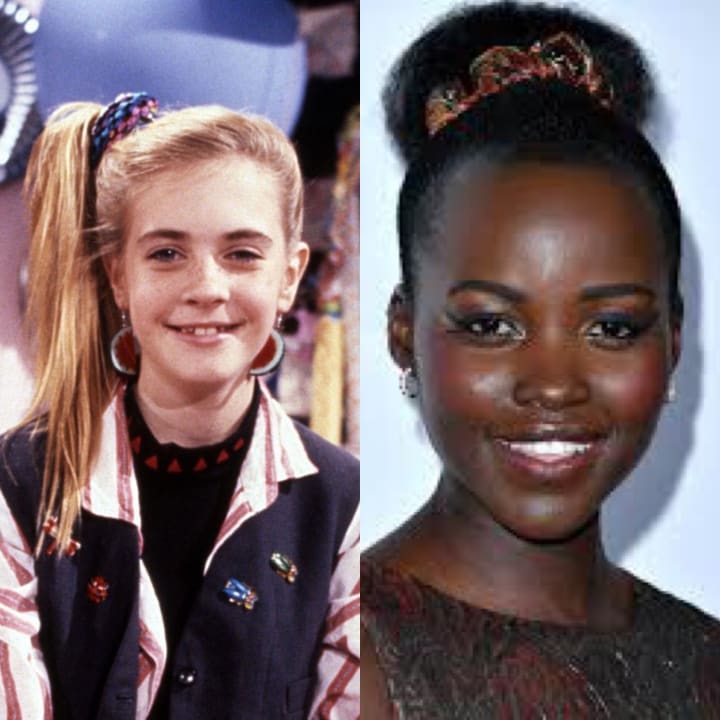 Scrunchies were definitely a staple for every tween and teenage girl. We saw them grave our television screens every week on shows from Clarissa Explains It All to Saved By The Bell to Sister Sister. And now they're back and better than ever! Scrunchies are now a staple for people of all ages and are sold in almost any store you can think of. Stars like Lupita Nyong'o have also proved that scrunchies can be a high fashion red carpet accessory.
Baggy Jeans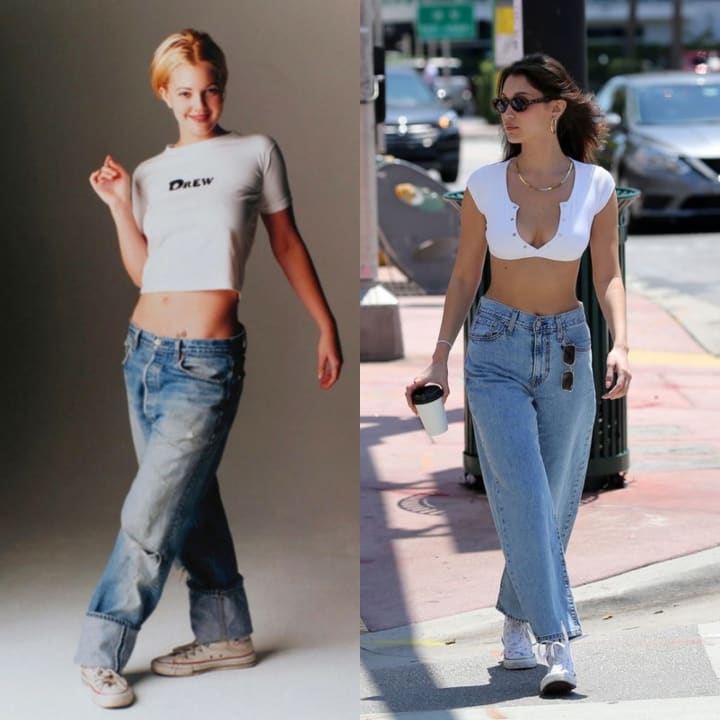 Over 20 years later, and nearly the same outfit Drew Barrymore wore in a photoshoot is photographed on Bella Hadid. Baggy jeans definitely had to make a comeback. With all the skinny jeans of the 2010's, it was a warm welcome back into our arms and closets.
Flannel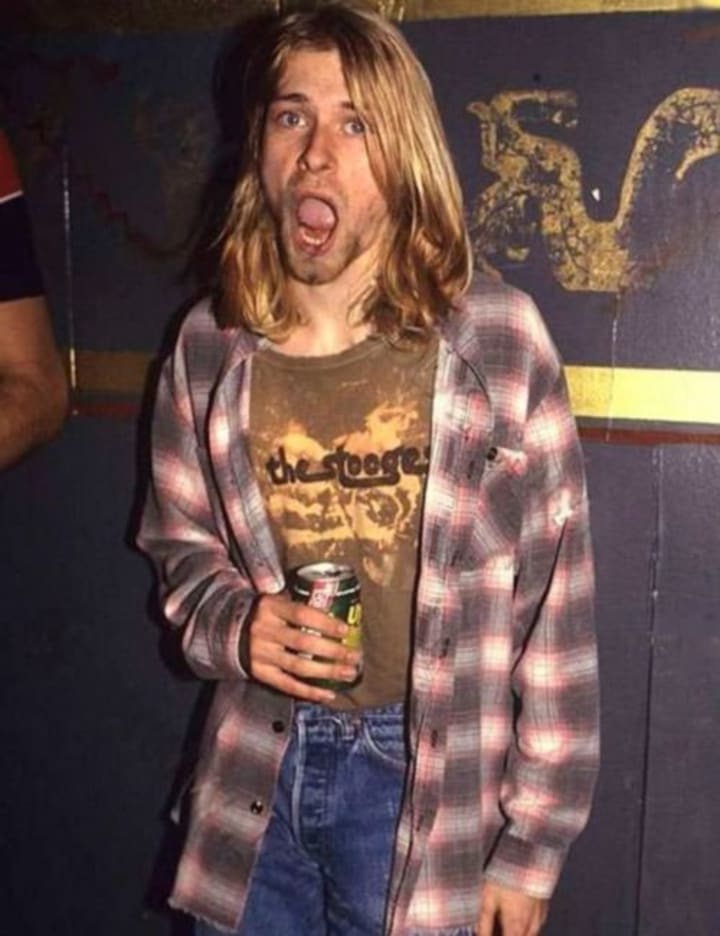 The grunge of it all! In the 90's, grunge was basically whatever could be thrown together from a local thrift store and, for Washington local Kurt Cobain, that meant flannel. Grunge has evolved from being exactly what it is, grungy, to being an aesthetic. Flannels are no longer just for workers and thrift shoppers; they are available at every price range, in every color, ready to make all of your aesthetic dreams come true.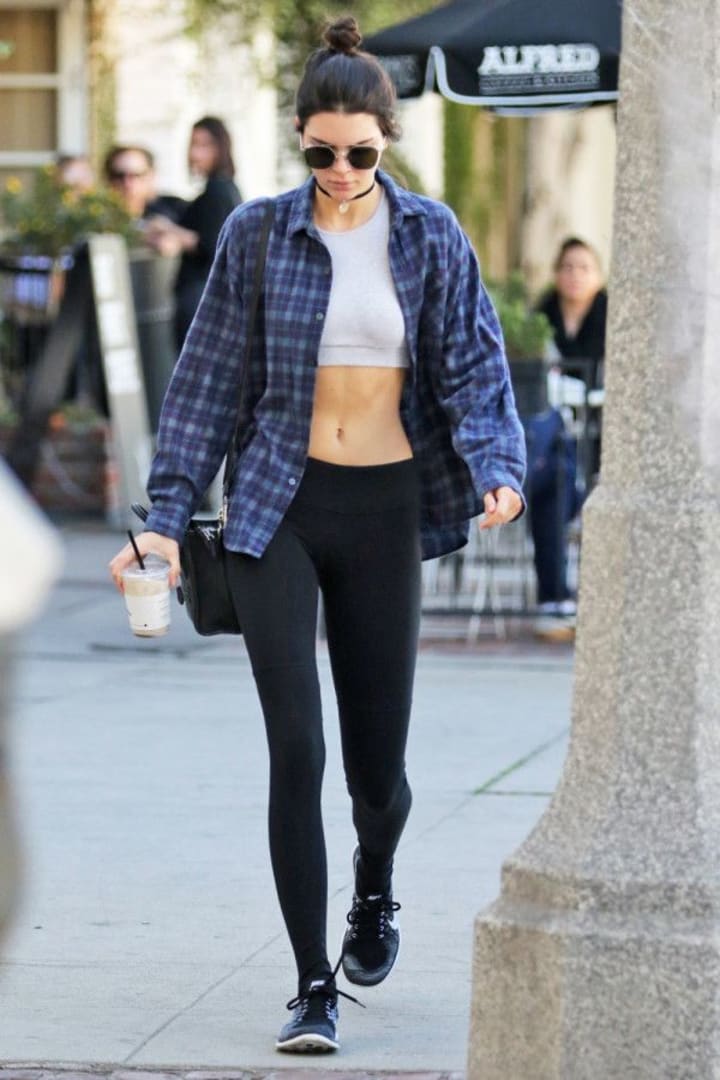 It's no secret that fashion trends go around and then come back around, these 90's trends are no different. I'm sure in time the ebb and flow of the fashion world will move them back out and back in again in 20 years time. For now, it's nice to enjoy things I remember from childhood coming back around. (Like those Steve Madden sandals. If you know, you know.)
When an ancient Viking comes into our mind, we think of strong and brave people who have long beards, big bodies, and have swords. It does not spring into our mind that they have beautiful jewelry crafted with detailed and stylish design.

A few months ago, I was in Starbucks sipping on a Grande Frappuccino (this was before the police incident that occurred in the news). I was working on a design project for one of my clients. I glanced up from my laptop to people watch and give my mind a break. That's when I noticed something that wasn't unusual but still made me do a double take. In the line behind two business men was a young lady probably in her mid-twenties, holding a large black and white notebook. Nothing unusual except the cover of the notebook had the word "Chanel" written across the front. Fittingly she also had a very cute Chanel purse on her arm. As a fashion lover and former fashion blogger, I was impressed by her unconventional outfit coordination. If I was still writing my blog, I would I have asked to take a picture for my street style section. Her outfit was that impressive. Who would think to match your notebook with your purse!

These are the best in song and style. More than ever in Nigerian music, women are dominating the scene. While it is still very much the case that the men rule the radio stations, the women are stepping up now more than ever and we have a whole range of women in music today.

From years of purchasing vintage I've realised one thing…. vintage clothes can come in irregular sizes, dimensions and shapes.

With summer coming to an end, fashion lovers around the world prepare to hit the streets of New York for another iconic and exciting week of fashion, better known as New York Fashion Week (NYFW). Between the months of September and February, New York City hosts the first of four major fashion events, including Paris, London, and Milan to follow. New York, and Bryant Park and the Lincoln Center in particular, will be full of both new and seasoned designers, models, and fashion influencers like Vogue's Anna Wintour. As well as tons of press, buyers, and, of course, a handful of trend-setting celebrities who are lucky enough to score front row seats and the opportunity to claim any Spring 2020 runway stunners, this show is open to the public and kicks off Friday, September 6, with designs and "performances" from Telfar. Closing, once again, with Marc Jacobs on September 11, these American designers are sure to set the standard for the newly shortened schedule that will showcase the world's most talented and creative fashionistas and all the things you need to know about New York Fashion Week.

By Cara Siera Twenty-twenty has been one weird year. Thanks to stay-at-home orders and remote work, pajamas and house slippers became the new office attire. When we tired of getting ready by not getting ready, house dresses and other comfy business casual garments made an unprecedented comeback.