7 Funniest Times Celebrities Were Caught Wearing Aba Products
Yikes!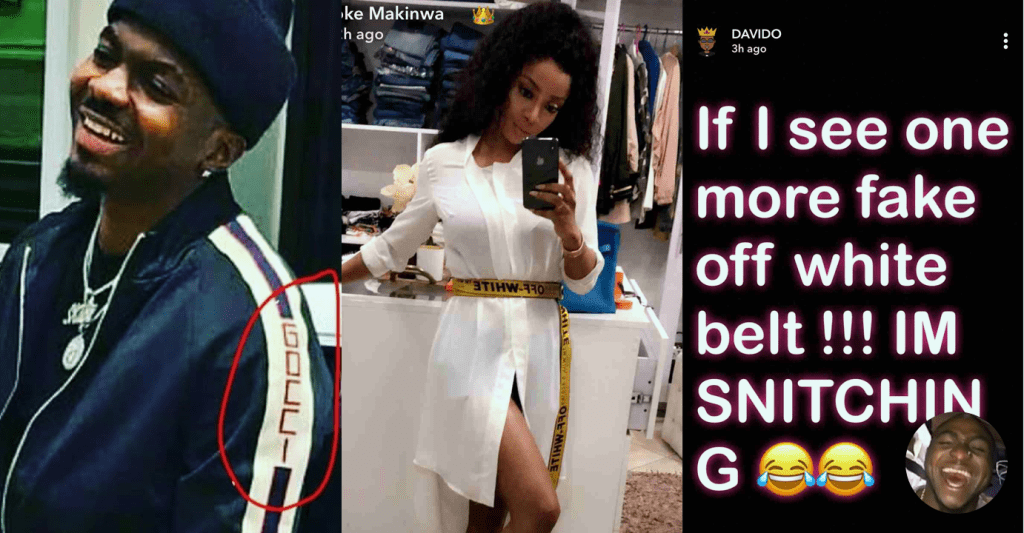 Yikes!
There is nothing wrong with Aba products. Hundreds and thousands of Nigerians rock Aba products everyday and nobody cares. If it looks nice and it's affordable, why not?
When things get funny is when celebrities especially raise their nose and try to flex while rocking designer outfits only to later find out that what they were wearing was in fact Aba made.
Some people take the realization well and simply laugh it off, but then there are the others who go overboard with their reactions. Today, we'll be looking at all of it in this interesting list titled "7 Funniest Times Celebrities Were Caught Wearing Aba Products"
Are you ready to dive in? Then let's go!
**Before reading on, please make sure to like and follow my Facebook page so you don't miss out on any new and interesting lists, articles, and stories that I post every single day. I have a really fun page. If you like my page, you will have fun too. So what's stopping you? Like my page and let's have fun together!
1. Skiibii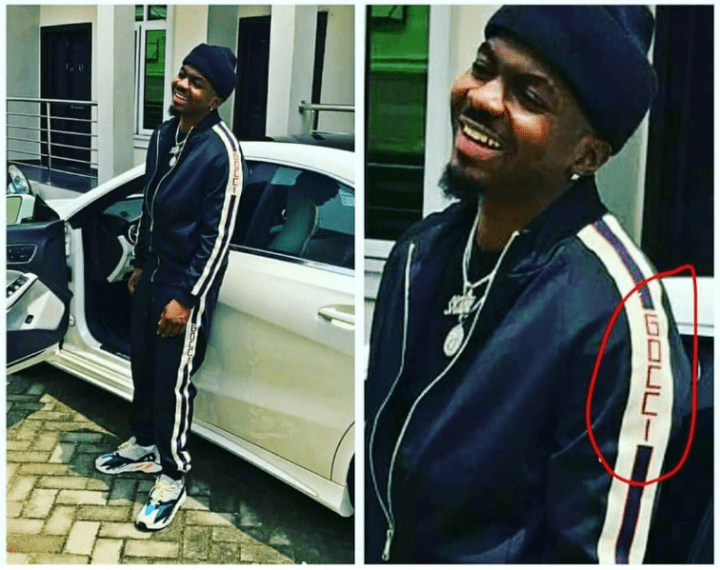 Nigerian musician Skiibii was the topic of blogger Tunde Ednut's critic when he posted the above picture rocking what he thought was a Gucci jacket. The jacket he was wearing was actually Aba made and instead of being Gucci, it was spelt out as Gocci.
Tunde Ednut posted the picture, zoomed into the "Gocci" tag and captioned the picture:
Skiibi is a bad guy. Giving them the GOCCI by Ugochi Ekwueme. #Elegucci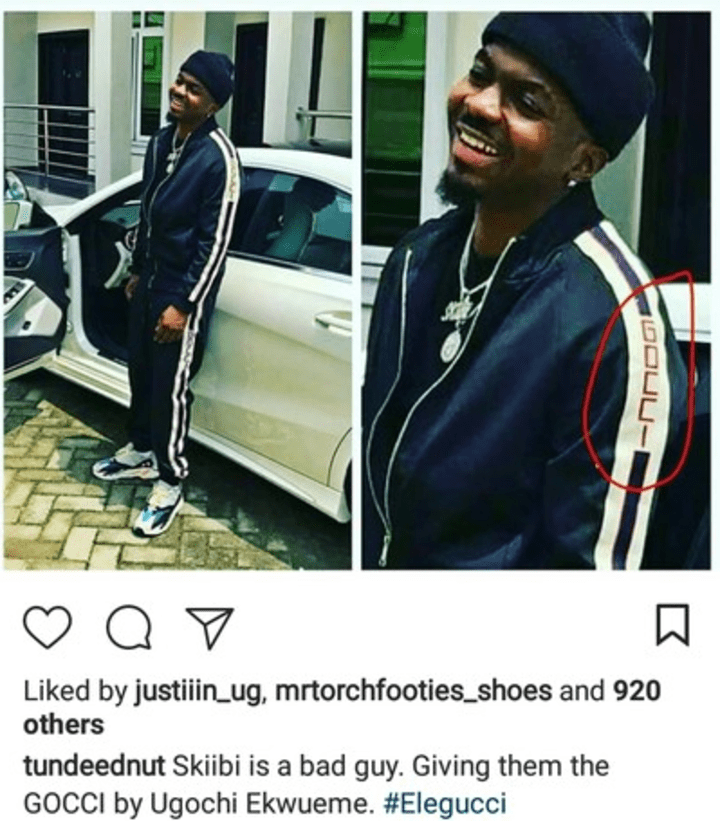 2. Chigozie Atuanya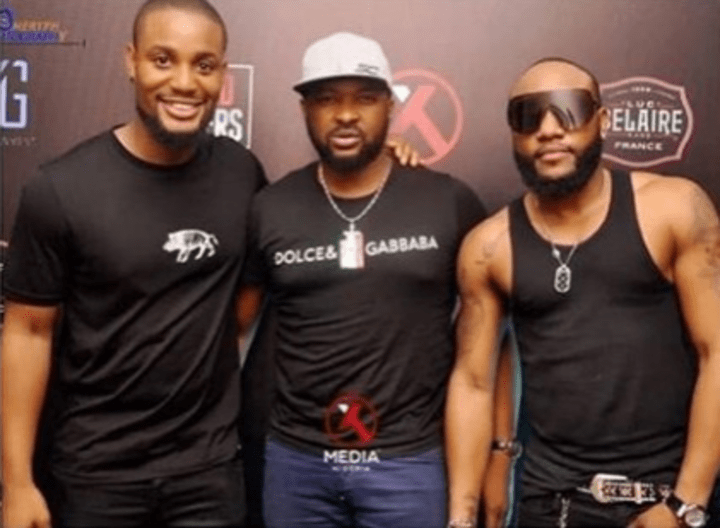 Nollywood actor Chigozie Atuanya stepped unto the red carpet not realizing that the name on his shirt that was supposed to read 'Dolce & Gabbana' actually read 'Dolce & Gabbaba'.
3. Kizz Daniel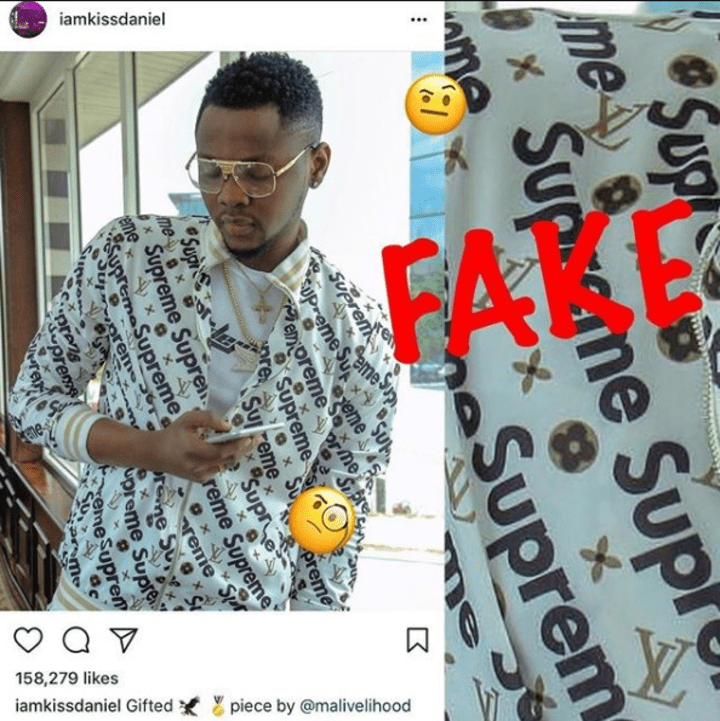 Another singer who accidentally posted a picture of himself rocking a fake designer shirt is singer, Kizz Daniel who posted a picture of himself wearing a fake LV shirt. Shortly after posting, fans called him out for it and so, controversial OAP Daddy Freeze posted that he had a conversation with Kizz.
He said:
Just got off the phone with @iamkissdaniel and he explained to me that it was the stylist that styled him for the video that created the look. Now I hereby issue a stern warning to ALL STYLISTS! Don't jeopardize an ARTISTE's career with fake products. Authenticate your sources ALWAYS! Thank you!"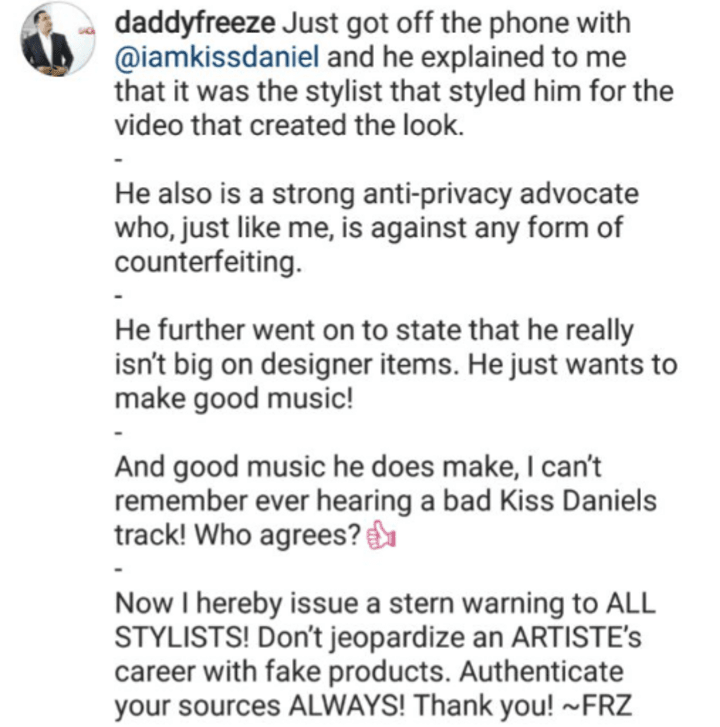 4. Patoranking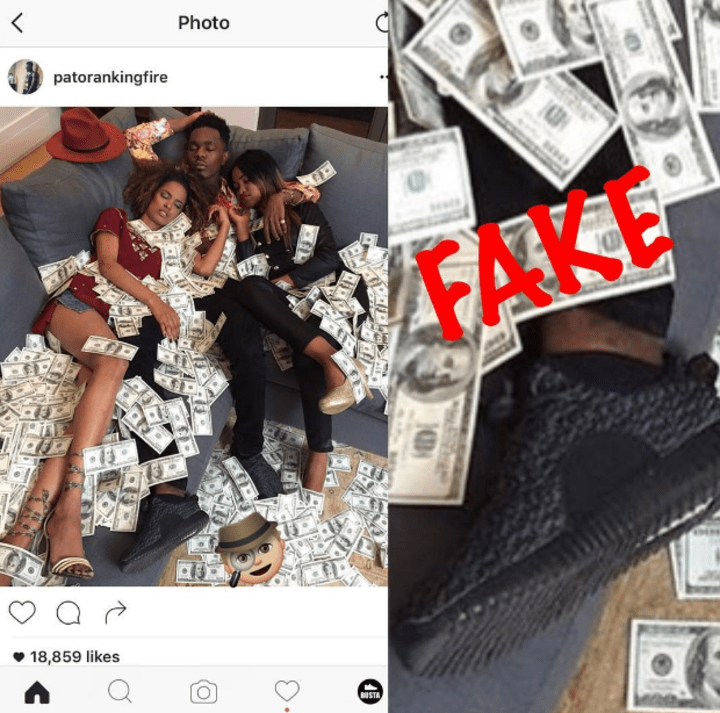 Singer Patoranking once posted a very lavish picture of himself sleeping on a couch with two girls surrounded by an obscene amount of money sprayed around him.
Very quickly after posting the very expensive picture, the singer was called out for wearing Fake Yeezy shoes by a page dedicated to spotting fake Yeezy shoes called 'yeezybusta'.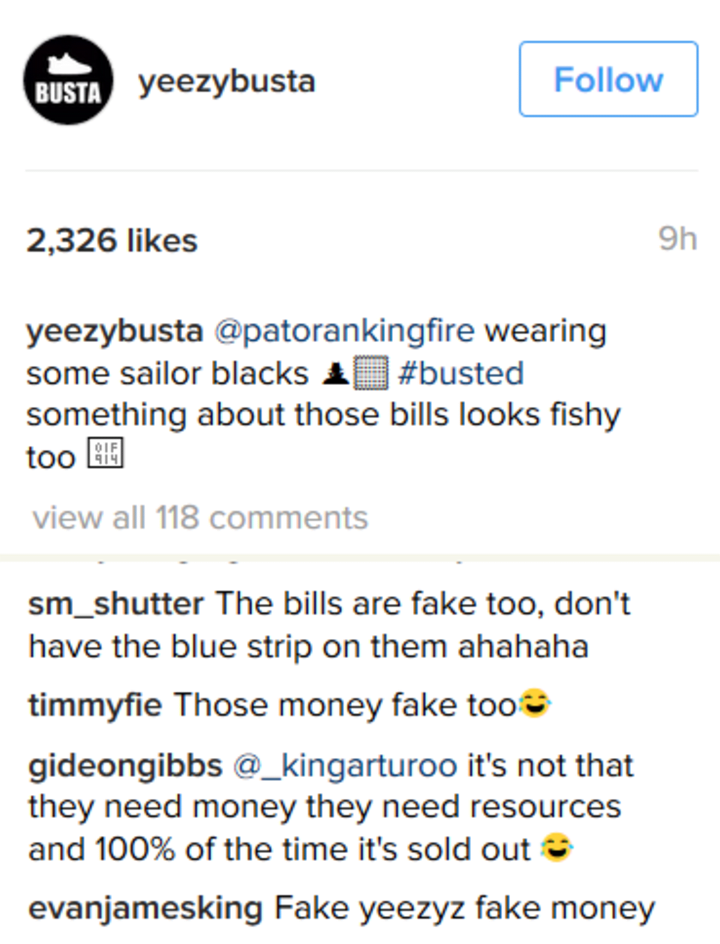 5. Mercy Aigbe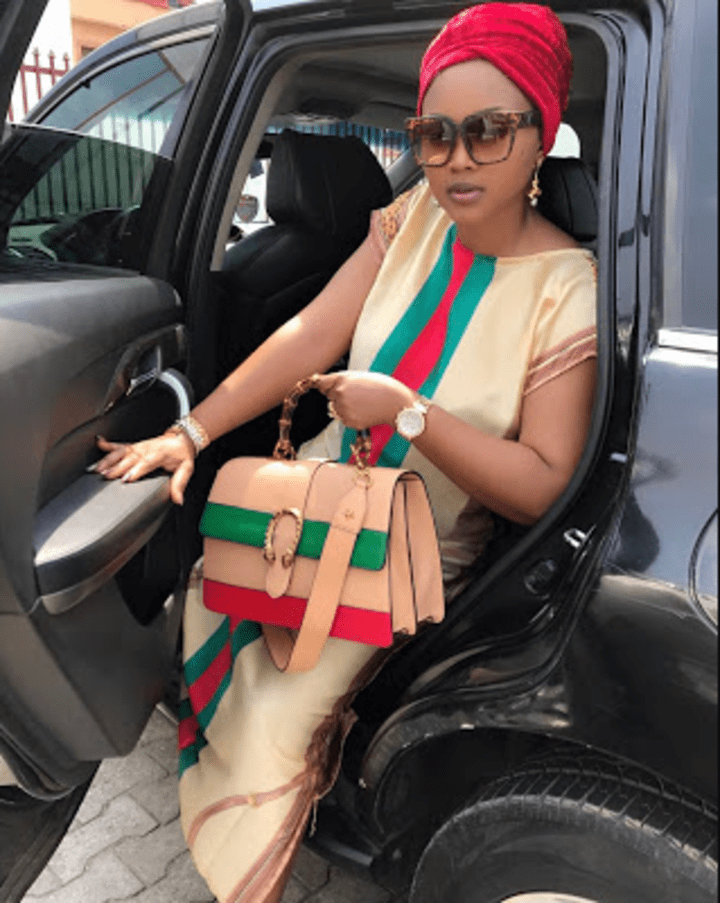 Nollywood actress Mercy Aigbe posted a picture to her social media captioned "Matchy Matchy kinda day" in a bid to show off her new Gucci bag.
Not long after, a UK based personal shopper called Mercy out by showing what a real Gucci Matchy Matchy actually looks like.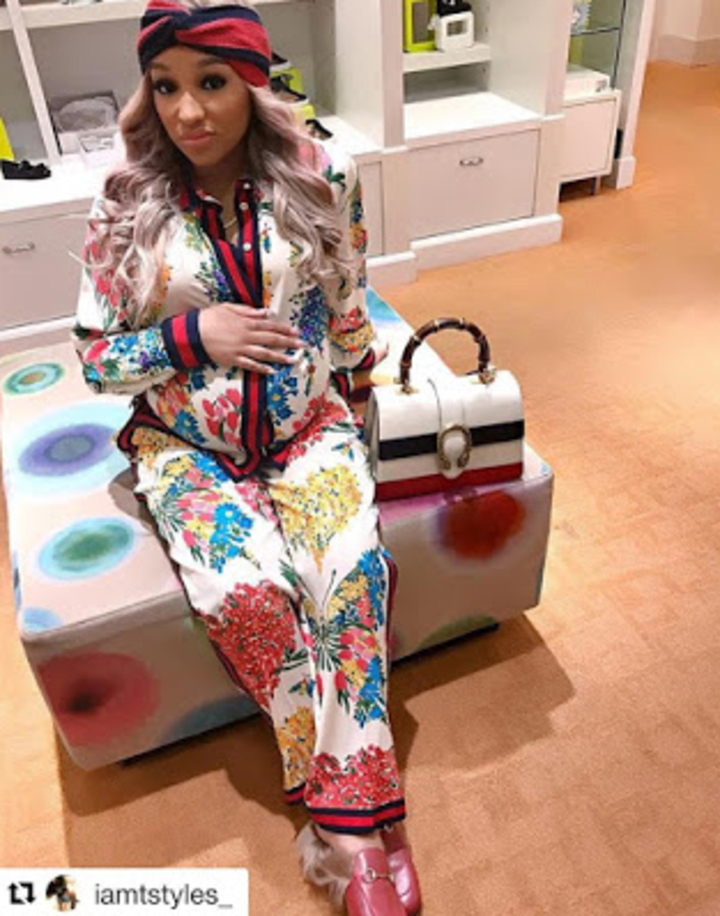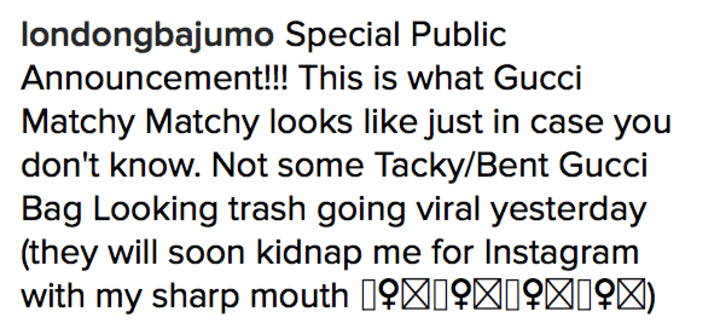 6. Toke Makinwa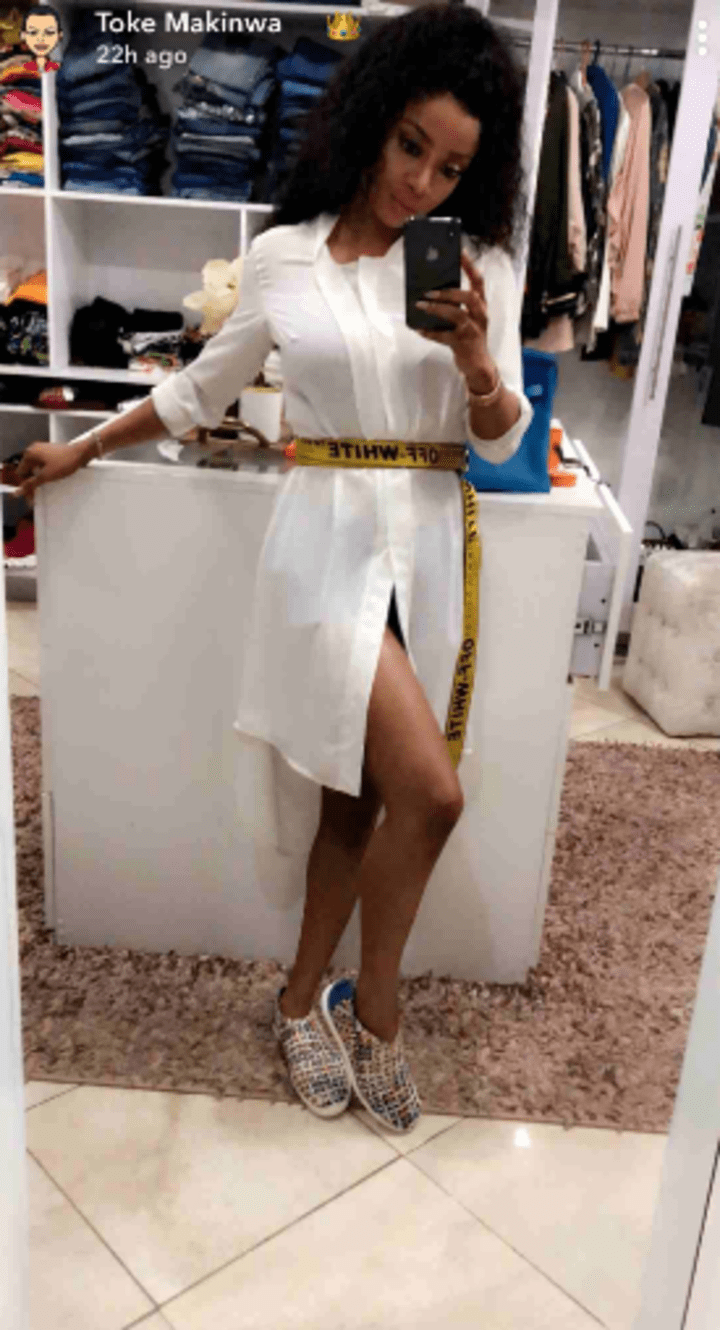 OAP Toke Makinwa is known for always showing off every expensive piece of clothing she wears. On one occasion, she posted a picture of herself wearing an Off White belt.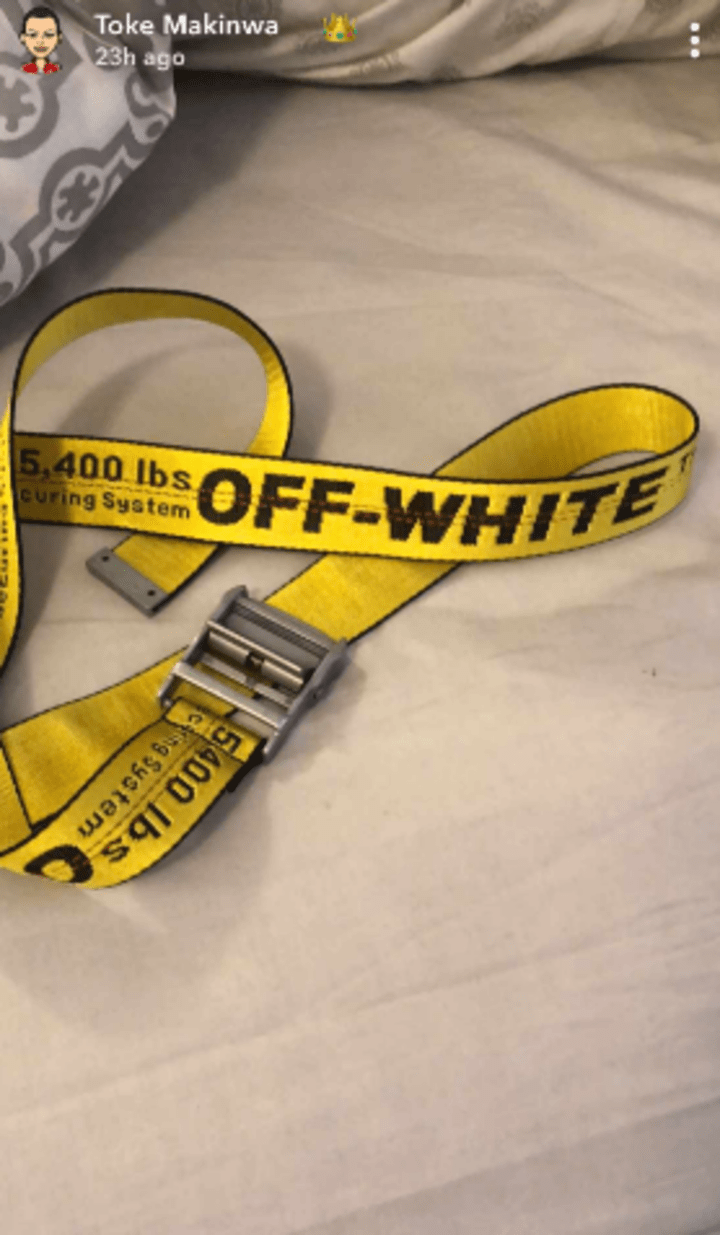 Not long after, singer Davido took to social media to sub the OAP saying "If I see one more fake off white belt!!! IM SNITCHING"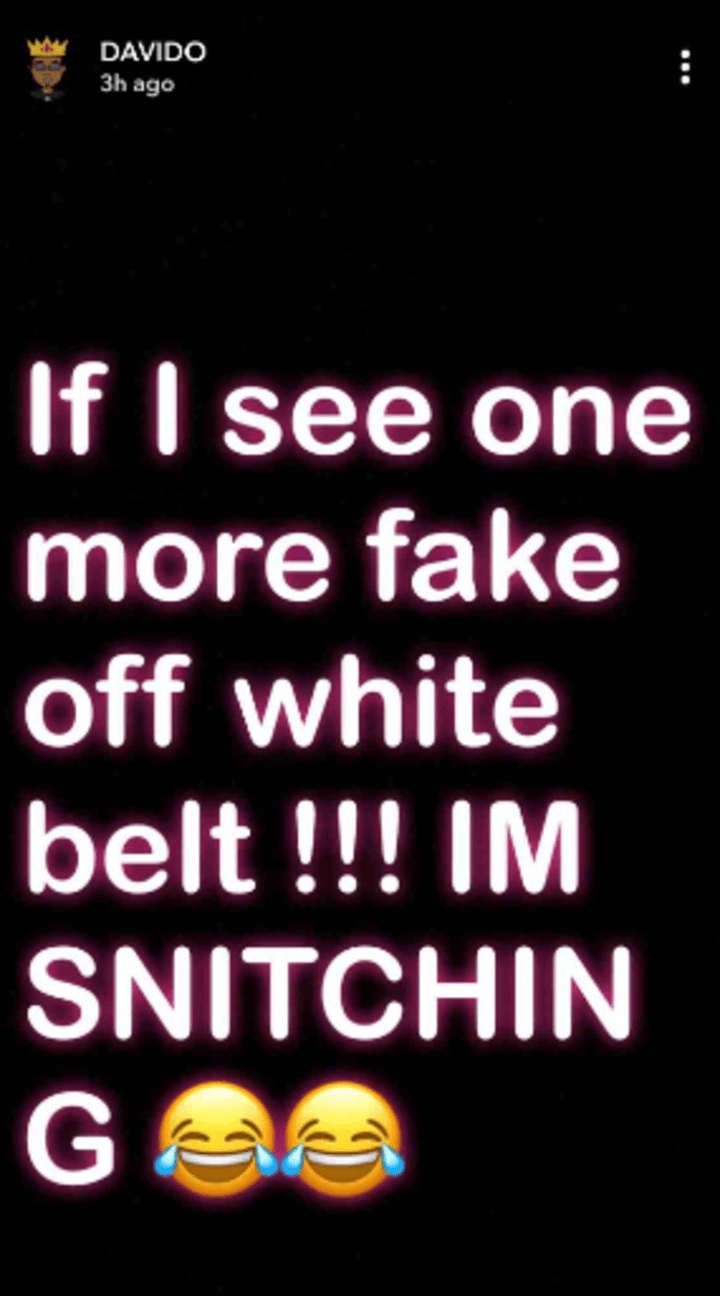 In another instance, Toke posted a picture rocking D&G eyeglasses that artistes like Rihanna had worn in the past. However, fans were quick to ask why hers were upside down to which she responded "Cos mine is fake"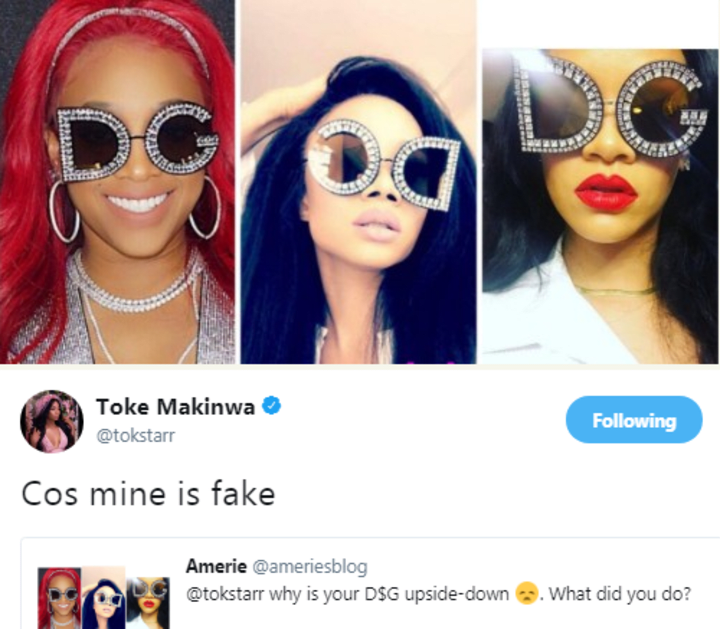 7. IK Ogbonna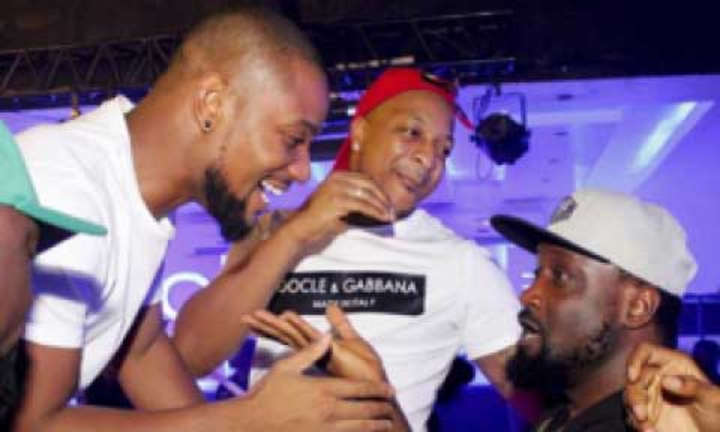 Nollywood actor IK Ogbonna famously publicly fired his personal shopper after he was pictured wearing a fake Dolce & Gabbana shirt. Instead of Dolce & Gabbana, the name on his shirt was 'Docle & Gabbana'.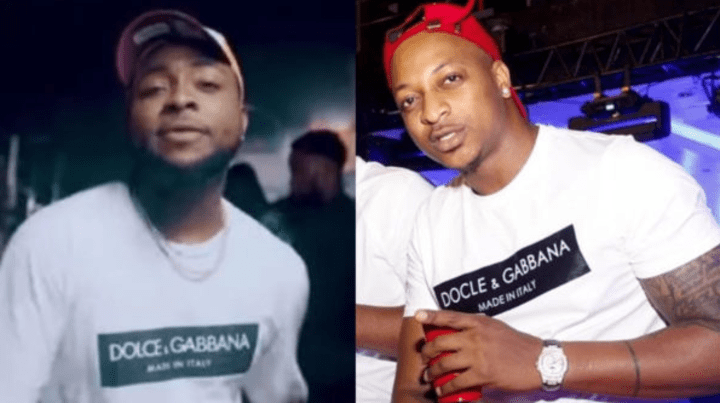 The actor then took to Instagram to post this whole writeup where he publicly fired his personal shopper.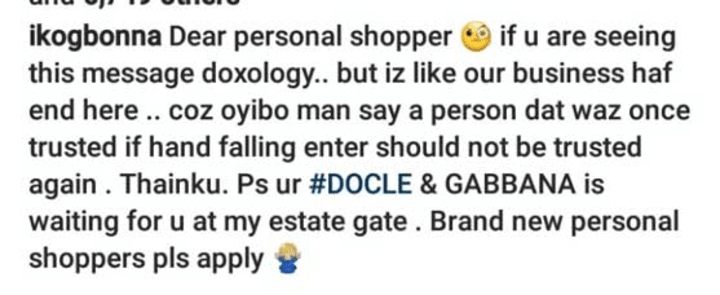 All this because of Aba shirt 😂🤣
That's All.
I hope you've had fun. Don't forget to like my page if you don't already for more stories like this, the fun never ends!
To catch up on other content you might have missed, click here.
Until next time, have a wonderful rest of your day.