6 Important Tips to follow for Sustainable Online Shopping
Sustainable Online Shopping tips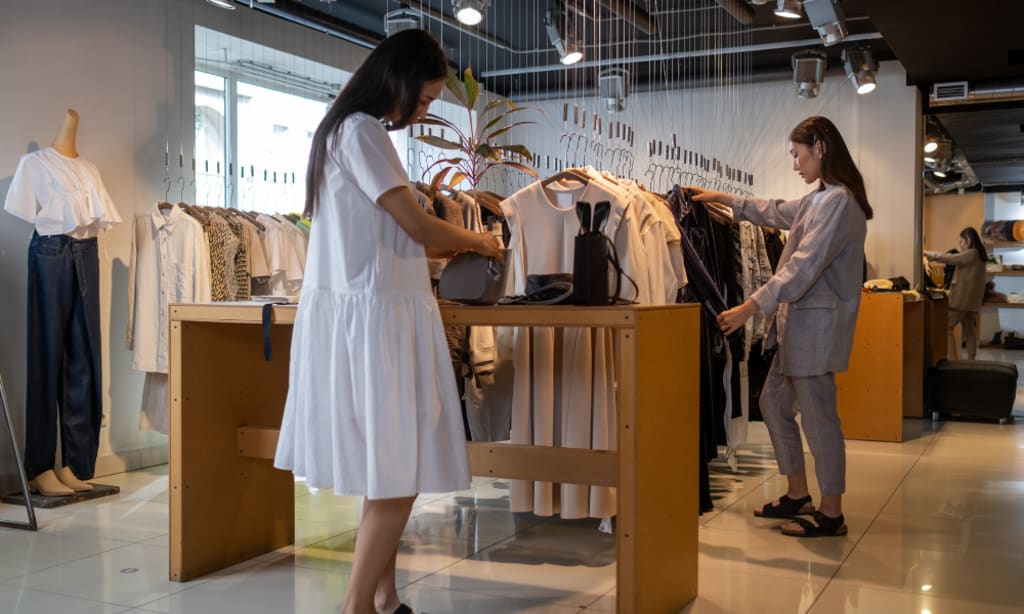 The fashion industry accounts for adding 2.1 billion tons worth of CO2 emissions into the environment every year. On the other hand, the changing behaviors and preferences of customers have resulted in new practices for reducing the environmental footprint of fashion. The increasing popularity of sustainable online shopping in fashion is one of the best indicators of the changing customer preferences.
As a matter of fact, customer involvement is crucial for resolving the concerns in sustainable fashion shopping. Why? Many brands don't exhibit transparency regarding their commitments to sustainability and their carbon footprint levels at all stages of manufacturing and consumption. The following post provides an overview of the essential tips you must follow for sustainable fashion shopping.
Important Tips for Sustainable Fashion Shopping
Consumption of natural resources on a massive scale in the manufacturing process of fashion is an alarming concern now. On top of it, the consumption of clothes also comes with an additional burden on the environment. For example, washing clothes would require water consumption, while waste clothes contribute to expansion of landfills.
In any case, you are looking at a grave future for the upcoming generations, which might not have the natural resources we enjoy today. Therefore, the question of "how to shop sustainably for clothes" has become an important highlight for every fashion consumer now. Here are the important pointers you need to follow for creating a truly sustainable wardrobe.
Understand the Meaning of Sustainability in Fashion
The first step in sustainable fashion shopping would focus largely on understanding the meaning of sustainability. You should try to make a conscious effort to understand how sustainability works in the fashion industry. For example, you can look at how sustainable online shopping brands ensure design, manufacture, and distribution of their offerings in fashion. In addition, you must learn that sustainability also encompasses the working conditions of the manufacturing and supply chain workers.
2. Try Repairing before Buying
The age of fast fashion has taught modern fashion consumers that they can always have a new one. You can take a massive step in answering questions like "how to buy sustainable clothing on a budget" with a simple change in your behavior as a fashion consumer. Rather than purchasing new clothes, you can try repairing the clothes you have. Don't discard the clothes with minimal tears or holes and missing buttons or zippers.
3. Second-hand Shopping
The key to ensuring success in sustainable online shopping for fashion lies in second-hand shopping. You can notice the benefit of sustainability directly in second-hand clothes and accessories. First of all, you are purchasing something which has already exercised its carbon footprint. Therefore, you wouldn't contribute anything to the carbon footprint of fashion. On the other hand, you are saving a product from going into a landfill, thereby supporting another cause for sustainability.
4. Avoid Trends
The prevalence of social media is one of the major influences on fashion buyers. People want to cash in on the trends for an increasing number of followers or likes on various social media. However, you must know how to shop sustainably for clothes by avoiding the urge to spend money on new trends. Keep in mind that trends come and go while the environment might not stay the same without sustainable shopping practices.
5. Wardrobe Organization
If you want to practice sustainable fashion, you must avoid looking for sustainable online shopping brands and focus on organizing your wardrobe. You must work on arranging your wardrobe into different sections so that you can access every piece comfortably. A clearly organized wardrobe can help you understand that you don't need more clothes.
6. Organic Cotton
The answers for "how to buy sustainable clothing on a budget" would also draw your attention toward organic cotton. Organic cotton is easily recyclable and offers promising levels of comfort in comparison to other fibers. Most important of all, the regulated production of organic cotton according to environmental safety standards is a positive highlight for sustainable fashion.
Final Words
If you want to buy clothes according to the rules of sustainable fashion, then you must know what it means. In addition, you must set some clear expectations regarding sustainable online shopping for fashion. For example, you can check out the situations where you can avoid shopping for new clothes altogether. On top of it, you can also become a sustainable online shopper by developing a clear impression of the best sustainable fashion brands. Learn about some of the top brands for sustainable fashion with credible information sources.
shopping
About the author
Get the latest and greatest celebrity style, runway trends, and shopping suggestions on the top fashion blog https://thechicpick.com
Reader insights
Be the first to share your insights about this piece.
Add your insights