6 Holiday Jewelry Pieces I Can Buy This Holiday Season
Eternity Bands and Diamond Rings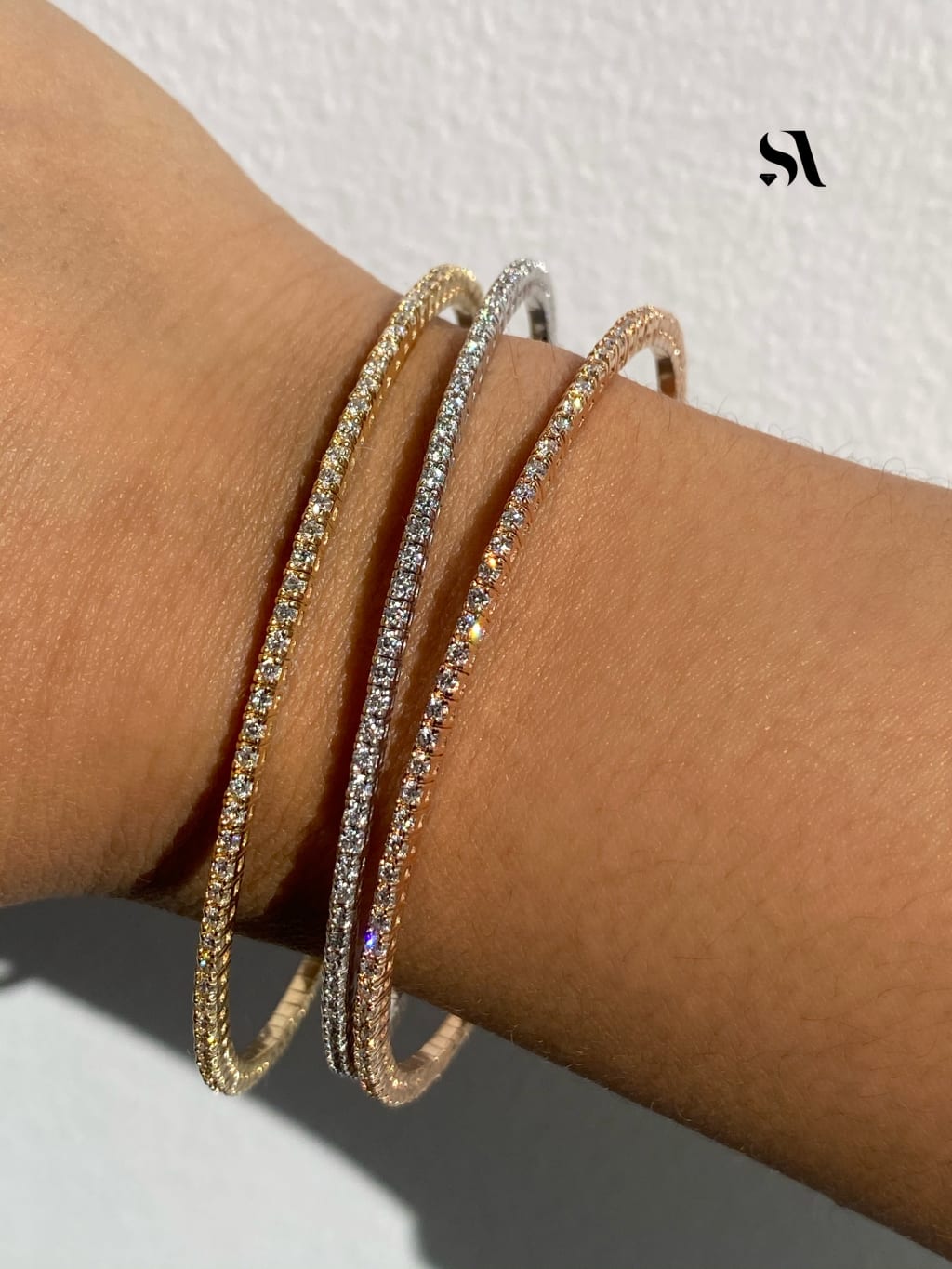 Holiday Jewelry
Certain adornments have become an integral part of the female lifestyle in the past few centuries, and jewelry is one of them. Be it wedding ceremonies, formal affairs, or holiday sessions; it is virtually impossible to separate a lady from her jewelry sets. In fact, ladies prefer keeping a large collection of jewelry for different events.
Life is becoming busy like never before, and in such cases, holidays are no less than any kind of celebration. On vacation, you want to wear your best outfits, coupled with matching jewelry in order to offer a unique style sense that will inspire people. However, choosing the right combination of attire and jewelry according to the occasion is the key to a decent look.
Therefore, the selection of holiday jewelry is a tricky affair. You will come across a large collection of jewelry suitable for your upcoming holiday plans. However, you need to realize that buying jewelry is a long-term investment; as a result, you need to be extremely careful while making your purchases. For holidays, you should go with jewelry that can complement any of your dresses. Besides, you need to make sure that holiday jewelry is light and easy to carry.
Now, let's take a look at the six-holiday jewelry pieces that you can consider buying this season.
Top 6 Holiday Jewelry Pieces
As the holiday season is approaching fast and many lucrative sales such as those on the occasion of Black Friday and Cyber Monday are on the cards, this is the ideal time to buy some holiday jewelry. To make things even easier, here are our top 6 picks that you can consider.
1. Heart-Shaped Diamond Bezel Set Ring
If you are planning to visit some beach resort or any trekking activity over the upcoming vacation, this heart diamond ring can be a great choice. You can even gift this heart-shaped ring to your valentine for wearing it on special occasions. The ring looks extremely modern, and is durable in nature. Irrespective of the occasion on which you wear this ring, it is certain that it will attract a lot of limelight. Besides, you have the option to choose between Gold, Rose gold, and White Gold color variants according to your preference.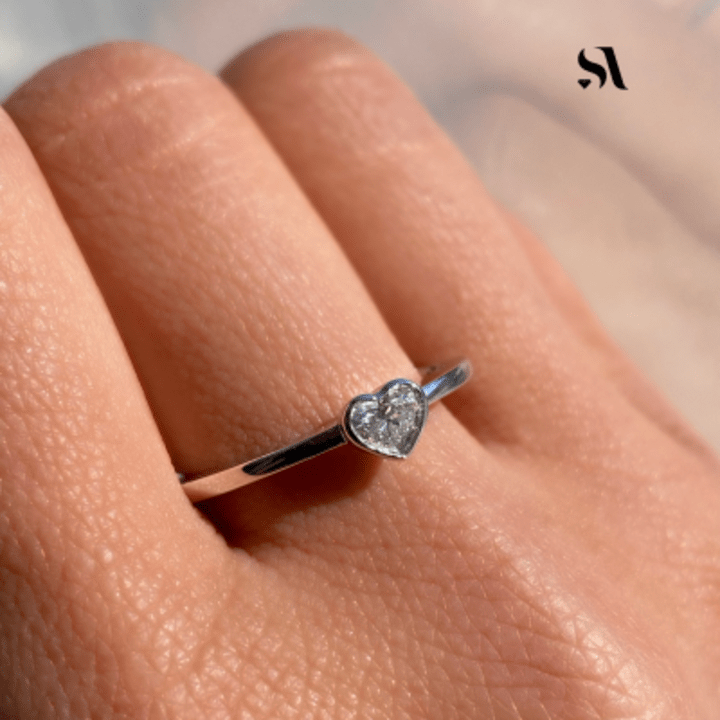 2. The Princess Crown Eternity Ring
Uniqueness often attracts attention, and this princess crown ring can make you the center of attraction within a short span of time. The ring is a combination of 15 square-shaped sparklers in a Princess Crown Shape. All the diamonds in this ring are natural stones, and it is indeed a treat to wear this ring having round cut diamonds with a magnificent sparkle. There are three color options available with this ring, ie., Rose Gold, White Gold, and Yellow Gold. Go with this Princess Crown Eternity Ring; it will not disappoint you.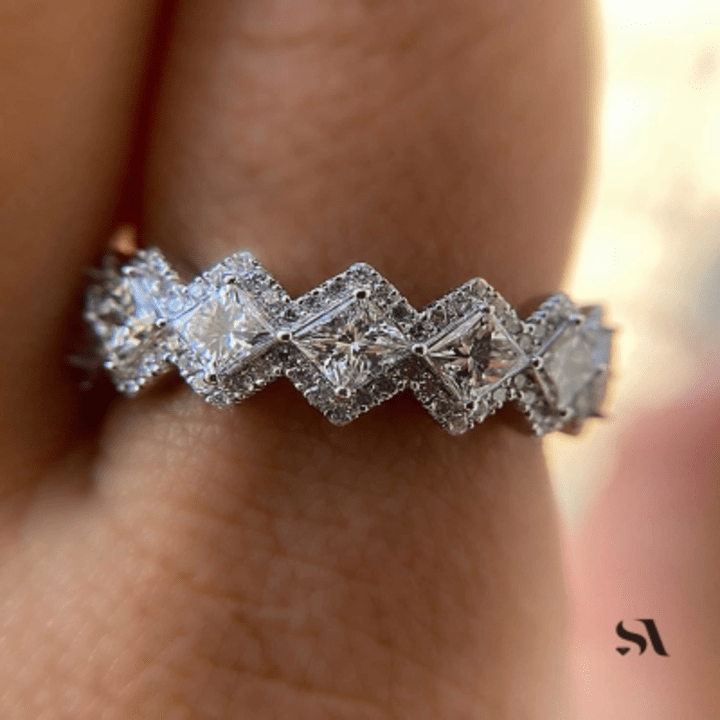 3. Spiral Pear Shape Diamond Ring
This ring has been created, keeping the changing preferences of people in mind. Unlike the round-shaped traditional rings, the pear diamond ring has a spiral shape, and carries around 18 stones. The sparkle of these diamonds complements the gold metal perfectly. Hence, the ring can be an ideal choice for your weekend trips and wedding ceremonies.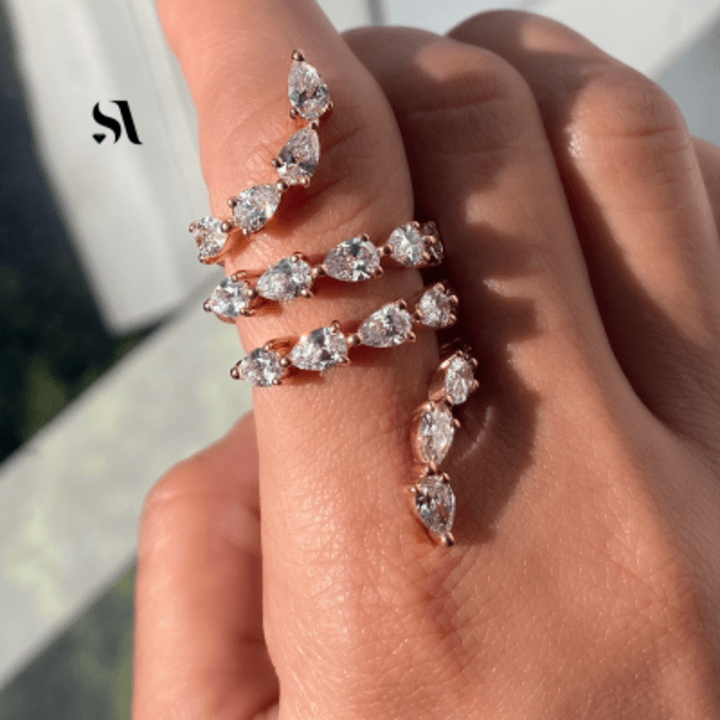 4. Eastwest Emerald Cut Diamond Eternity Band
Though rings have emerged as a popular choice in the holiday jewelry segment, one can't ignore the band's effectiveness. Bands are easily noticeable in crowds and bring a lot of attention to the wearer. This emerald eternity band holds 16 diamonds with an octagonal outline. You can wear this band literally anywhere, without caring much about the place, season, or event, which makes it a must-buy for your upcoming holidays.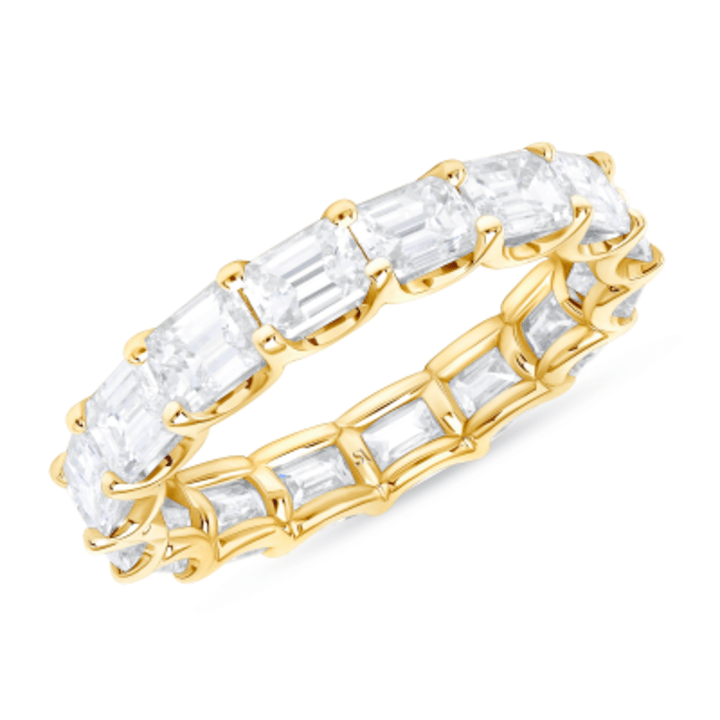 5. Diamond Eternity Necklace
If you are looking for a premium diamond necklace for your upcoming holidays, take a look at this eternity necklace. The combination of a round cut diamond with gold material provides an elegant look to the wearer. Having a comfortable length of around 16 inches ensures a perfect fitting for an average person. The diamond is completely natural, and the gold used in the necklace is 18k, which ensures a quality offering.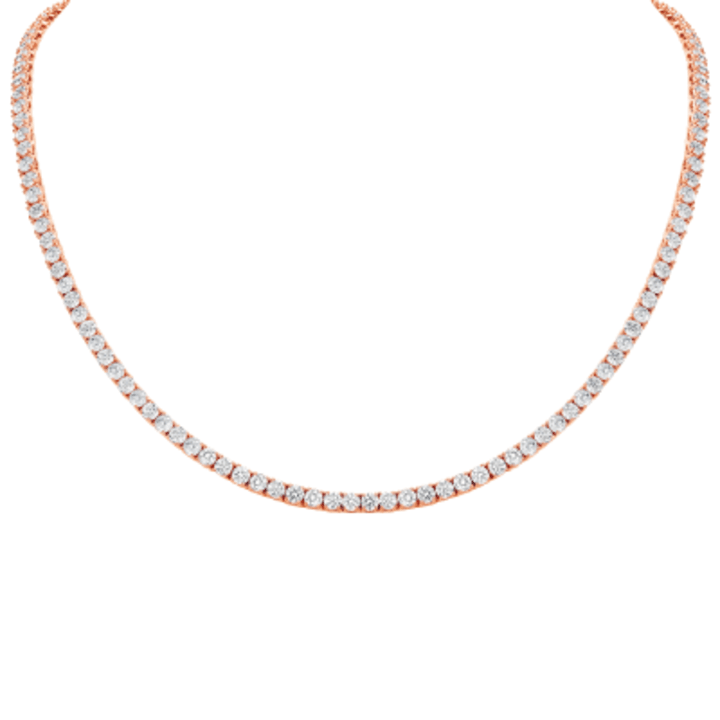 6. Zig Zag Baguette Eternity Band
Bored with the regular traditional band, want to try something new? Here is the Zig Zag Baguette Eternity Band that can enrich your fashion sense like never before. The baguette eternity band features rectangular-shaped diamonds on the gold plate in a ZigZag fashion, which presents an appealing look to your entire fashion setup. The band is available in three different color options, such as White Gold, Rose Gold, and Gold.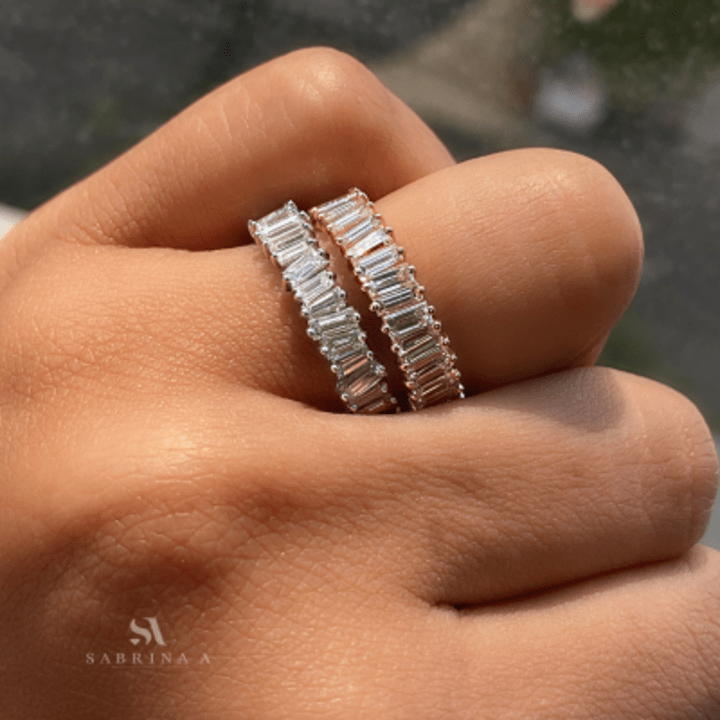 Wrapping it off
Choosing holiday jewelry is not an easy task as it sounds. As you are about to spend a considerable amount of your hard-earned money, you need to be extra careful. For the best-case scenario, it is highly recommended to go with a Jewelry Store like Sabrinaa, having a good track record in this particular field.