6 Different Indian Clothing Styles For Women
Indian women's clothing styles have been adored around the world. It has evolved but not changed much in the last few centuries. Let's see more in detail.
You can observe cultural and traditional influence in Indian clothing styles for all. The different styles result from a wide variety of work of Indian embroidery, handwork, prints, and types.
You can see below the mix of culture and diversity aiding the long tradition of the Indian wear. If you want to try different styles for yourself, please visit an Indian clothing store in NJ.
6 Indian Clothing Styles For Women
1. Saree or Sari
A Saree is one of the oldest forms of Indian wear for women. It's a form of unstitched cloth ranging from five to nine meters. Women can drape it over their bodies in different ways. The various styles include -
Kanchipuram Saree of Tamil Nadu from south of India
Sambalpuri Saree from East of India
Banarasi Saree from North of India
It can have plain solid colors or patterns. It's common among Indian women, and some prefer to wear it every day while going about their daily routine.
2. Lehenga
Lehenga or Lehenga Choli is a traditional north Indian dress, preferred across regions such as Madhya Pradesh, Rajasthan, and Gujarat.
It consists of a long embroidered skirt, called the Lehenga, and a midriff-baring blouse known as Choli. The top part of the dress perfectly fits the upper body with a low neck and short sleeves.
One more element of this dress is the Dupatta, which is draped across the body and inserted into the skirt.
3. Suits
A Punjabi Suit is a traditional women's wear of the north Indian Punjab state, it includes Kurta and a straight cut Salwar. Men in the region also favor it.
The Salwar is complete at the top but gets narrower at the bottom near the ankles. In deep rural areas, it goes by the name of Suthan.
4. Kurti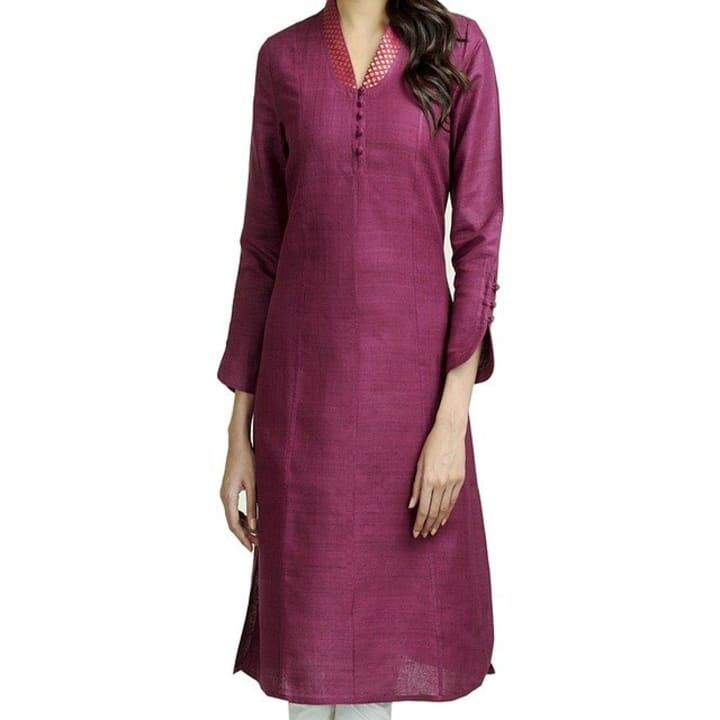 Kurti or Kurta is common Indian women wear that comprises a knee-length skirt or blouse. You can pair it with a Dupatta.
You can carry it easily during office hours or for formal occasions too! It is worn over Salwar pants, which are narrow at the ankles and wide at the start. Churidar is another option which fits like jeans.
5. Salwar Kameez
These are similar to Suits as we saw above. These are too Punjabi Suits, worn across north India. These consist of leggings worn under a Kameez, which is like a long tunic.
Teenagers, paired with a Dupatta, often favor Salwar Kameez. It can too go with Churidar, which is more comfortable at the hips and ankles.
6. Churidaar
Churidar is a variation of the Salwar, tightly fitted to the calf and loose above your knees. Salwar and Churidar critical difference is that Salwar is baggy at first then narrows down at the ankle, whereas Churidar fits entirely below the knees. It can be paired with a long Kurta.
7. Mekhela Sador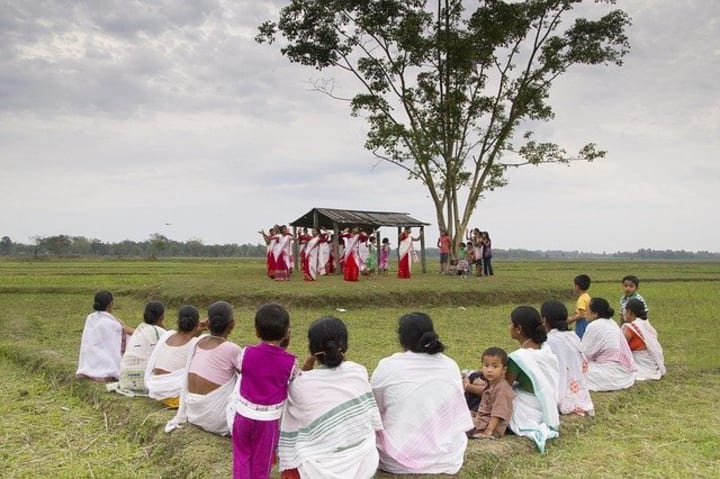 Mekhela Sador is a traditional women's dress worn in Assam. It is worn by women of all ages. It consists of three main pieces that's draped around the body.
The cloth draped below the waist is called the Mekhela. It's cylindrical in shape and surrounds the lower body tucked in. One thing you may notice is that a string is never used to tie the Mekhela around the waist, although an underskirt is worn under with a string.
The upper body is covered with a three-piece dress, called Sador. It's a long cloth with one portion tucked into the Mekhela and the remaining part draped over the body.
The Sador is shaped into a triangular fold. A fitted blouse is worn underneath. Although the pattern may be different but many attires may look the same to you.
tips
About the author
I love Indian Fashion and writing about Indian Clothing. However, Saree is the most popular item in Indian Clothing; there is so much more to discover. Continue reading for some new takes on Indian Clothing.
Reader insights
Be the first to share your insights about this piece.
Add your insights