5 Things I Learned from Using Poshmark
"Bundle your items for 15% off!"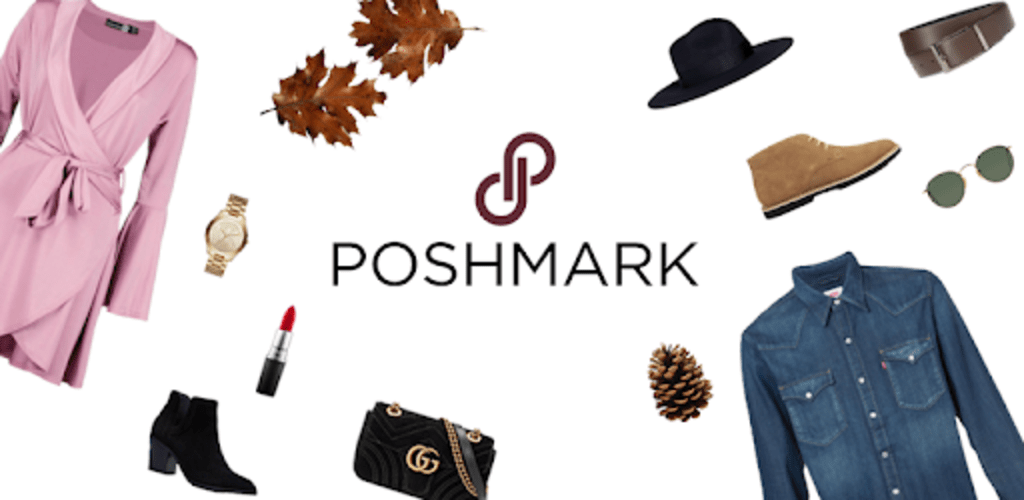 For those who don't know what Poshmark is, it is an online marketplace where people can buy AND sell clothes. Many use it as a boutique or as a wholesaler, others use it to sell clothes that they haven't worn in years or clothes they've bought that don't fit. I downloaded the app about a year ago and quickly deleted it because I didn't understand it. I downloaded it again in July and this time I decided to learn the ropes so I can sell my clothes. I joined groups on Facebook to get extra help and this is what I learned…
1. You won't sell clothes immediately.
When I first joined I thought, "Wow! I can sell my stuff and make some money!" No, that wasn't the case. Yes, you can make money from doing so, but it takes a while. When I started using Poshmark again, it took about two months for someone to buy a bag from me. Then after that, it took another month to sell a dress. It involves a lot of sharing and communicating with potential customers to try and sell something. Speaking of sharing…
2. Sharing Your Listings Are Extremely Important
You can't expect the thousands of people using Poshmark to see what you listed, you have to constantly share it. What I do is share certain listings to my followers every hour, just to get it out there and remind them that it's there. It's especially important to share it to parties. Sometimes there are specific ones like "Best in Bags" or "Nike, Lululemon, Adidas," the more important ones are the parties that are specified as "Casual Weekend" or "Trendy Party." Those are the ones where you can share everything in your closet. When those parties happen, I try to share every 20 minutes (they only last for two hours). The more you share, the more likely others will see it and possibly become a customer.
3. There Are Good Offers and Bad Offers
If you are a buyer on Poshmark, one of their features is to make an offer to the seller. For example, there's a jacket you want that's $35. You can make an offer of $25. It's up to the seller to either accept, decline, or counter your offer with a different amount. If you are a seller, you can make an offer to someone who liked your listing for 10% off or more. You can even offer them discounted shipping to sweeten the deal. Unfortunately you'll come across buyers who like your listing but make a bad offer. An example of a bad offer would be having a jacket that's listed as $65 and a buyer wants it for $20. You'll come across a lot of those, so it's important not to take offense to it. The best thing to do is counter their offer, then it's up to them whether or not they want to accept it.
4. Liking Doesn't Always Mean They Want To Buy It
I've learned that just because a potential buyer likes your listing doesn't mean they actually want it. What some people (including me) like to do is shoot them an offer as soon as they see that they liked it. The offer only lasts for 24 hours, and it'll usually just sit there until it expires. They won't counter or decline it. I'm guilty of doing the same thing when I want to buy something. I usually like an item because I want to buy it later for when I have the money for it. I think one of the things I've seen that I find to be offputting is when I'm bombarded with comments by the seller to make a bundle (or they make one for me) and to like more stuff. I personally don't do that to potential buyers because I like to think that they liked my listings for the same reason I do. I don't want to be pressured nor do I want to pressure my customers into buying something.
5. The Rating System
When someone buys something from you, they have a chance to rate you when they get their item. I've been told that they're supposed to rate you based on how quickly you ship items out. I've also been told that they're supposed to rate you based on the item itself. They can give you up to five stars. As a buyer, I usually rate based on the item. If it's as described, if it's clean and if there are no smells (ie cigarette smoke), I give them five stars. I've only given one four-star rating because the size of the shoes I ordered were different from what was listed. As a seller, you hope that every customer gives you a five-star rating. But I've seen cases where people were given one star because they took too long to ship out an item (you have about five days to ship out an item, and the seller shipped it out in 3). I've even gotten four stars because the customer wasn't sure if she liked the bag she bought from me. Was I upset? Yes, actually. Something out of my control brought down my overall rating, and if that goes down, it could affect your future sales.
I still have my Poshmark closet and I am still learning how to properly use the app so I can boost my sales. I would recommend the app if you have too many clothes or if you want to open your own boutique. Or, if you're like me, are forced to get rid of clothes you've had for years.
tips