5 Summer Stunning Dresses around $20
Here I am sharing with you the 5 summer dresses around $20 that are on sales!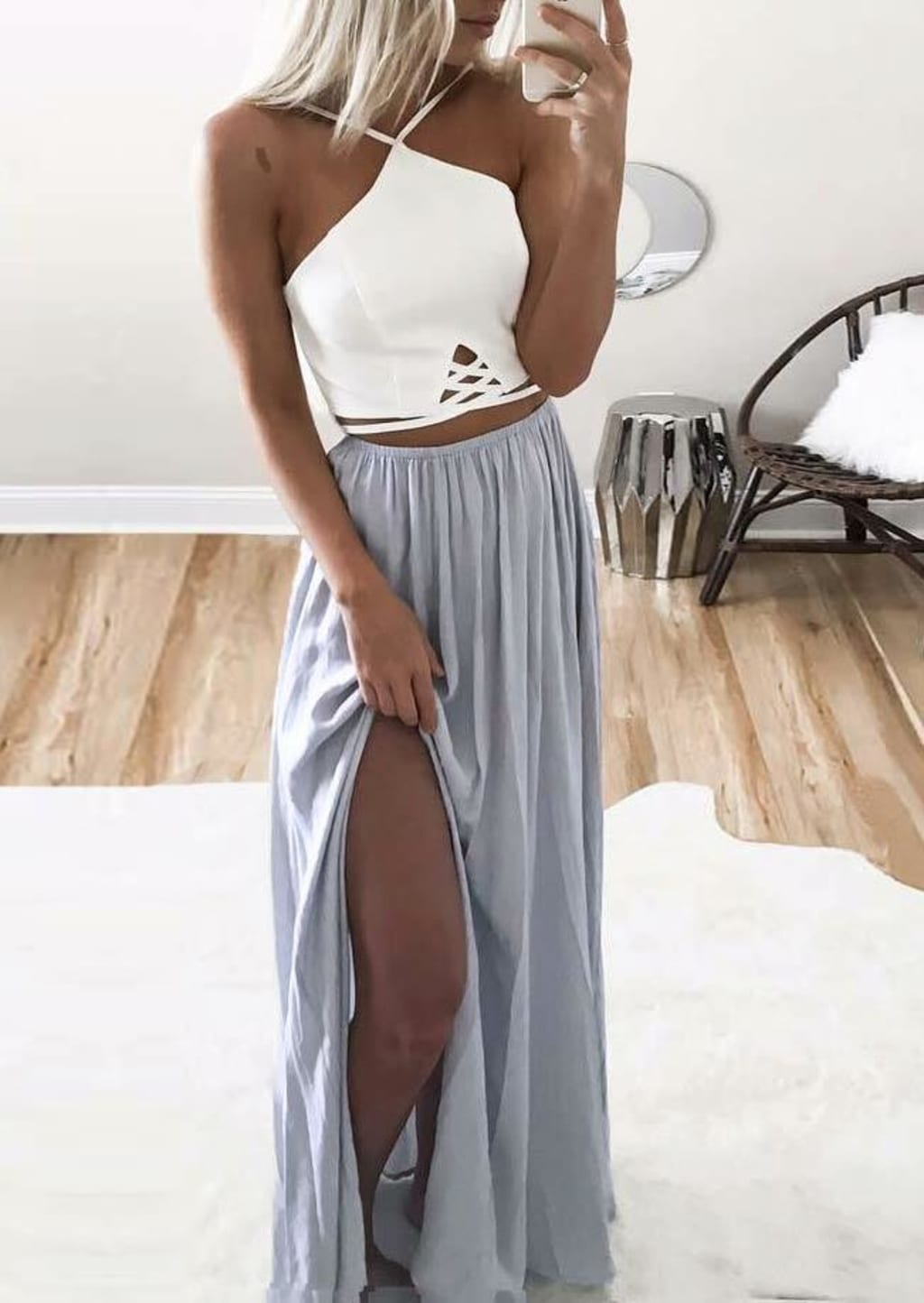 I think we can all agree that 2020 is a special year that most of us barely have chances to step out of home, and of course, a big challenge time for companies. That is why you heard of some sad news about brands shutting down their store. But let's look at the bright side - there are also lots of brands having big sales to boost purchase, trying to get through this difficult time. Perfect time for us to refresh our wardrobe for summer!
Here I am sharing with you the 5 summer dresses around $20 that are on sales!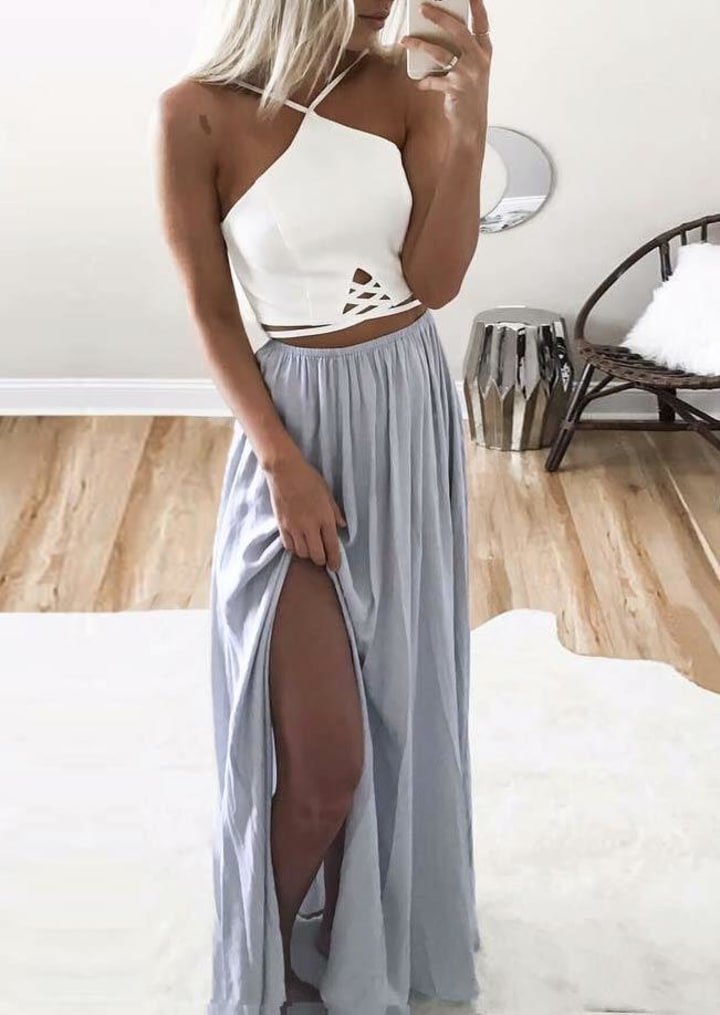 $18.99 - You just can not resisit this amazing price for a whole complete look!
This Maxi dress is fancy enough to be weared to a beach vacation, but also good as a casual daily wear. The best part of it is its open back design, which adds a touch of sexy vibe, and together with the long bottom part, it just provides a perfect balance of comfortable and glamorous.
Simply put on a flat sandals or a pair of sneakers, and you are ready to go out for a good trip to the beach!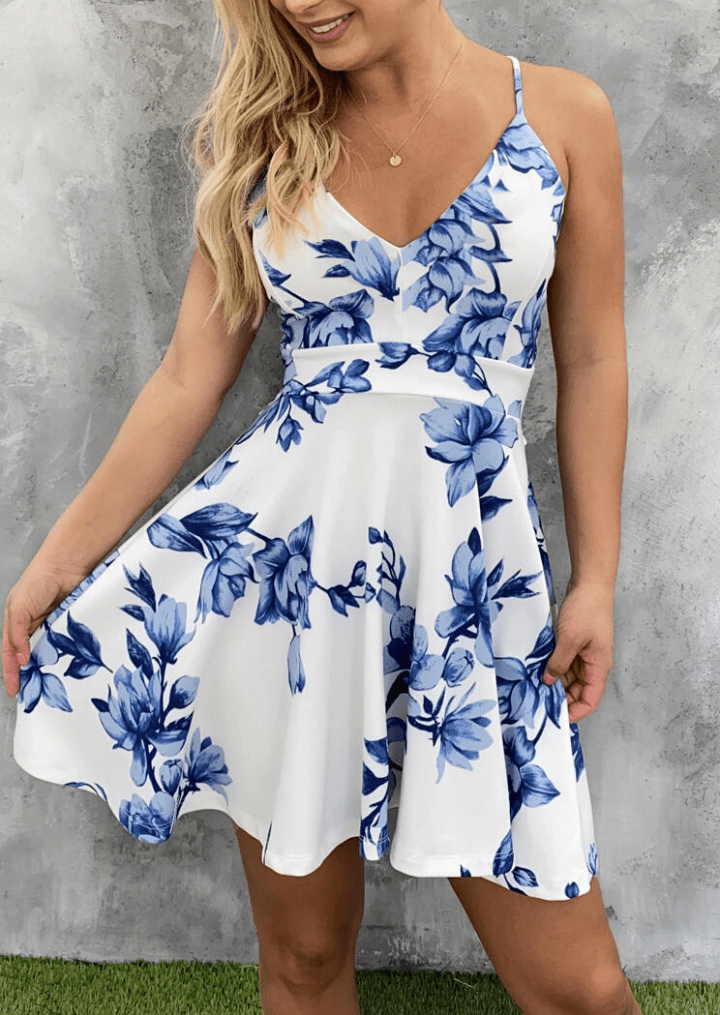 $17.39 - Summer is the season that matches with floral design, don't you think? I just love the bright color of this floral mini dress because you don't really want to wear anything of dark color in summer hot weather.
I also love the versatility of it - elegant enough to go to a special occasion, like outdoors weddings, and also comfortable to wear on a normal shopping day out.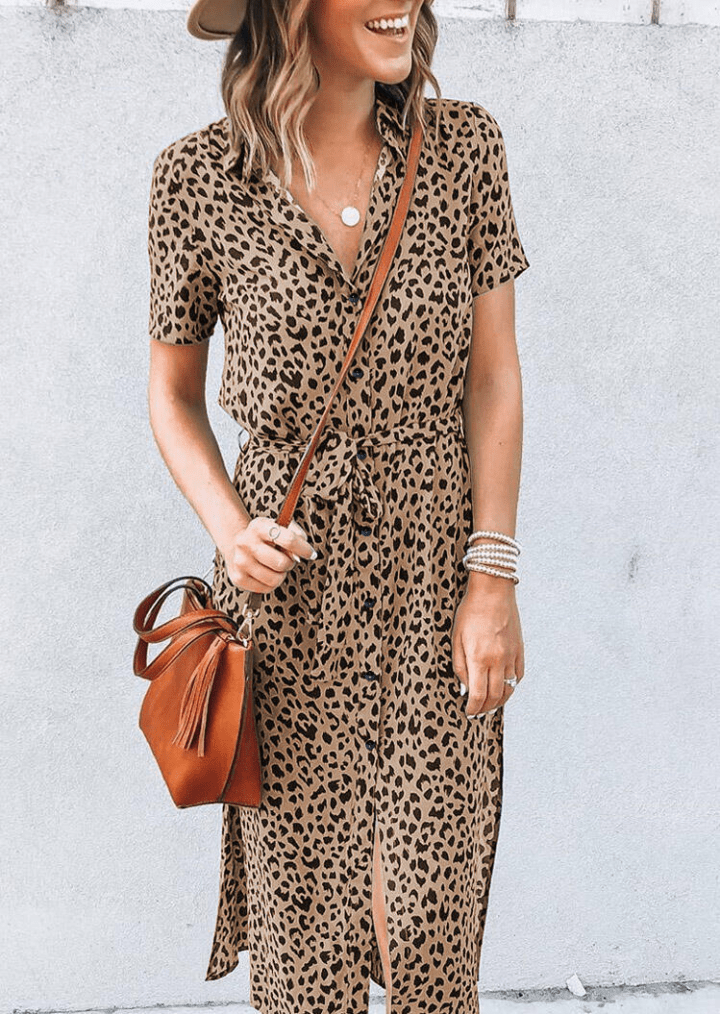 $17.89 - Leopard print clothing is a fashion item that sticks around for years even new trend rise and fall. Never have to fear of becoming out-of-dated, a leopard dress is going to stay in your closet for ever, as long as it does not get worn-out.
Good news is, this dress is made of polyester, which is known for its long-lasting quality and ability for holding dye well to prevent fading.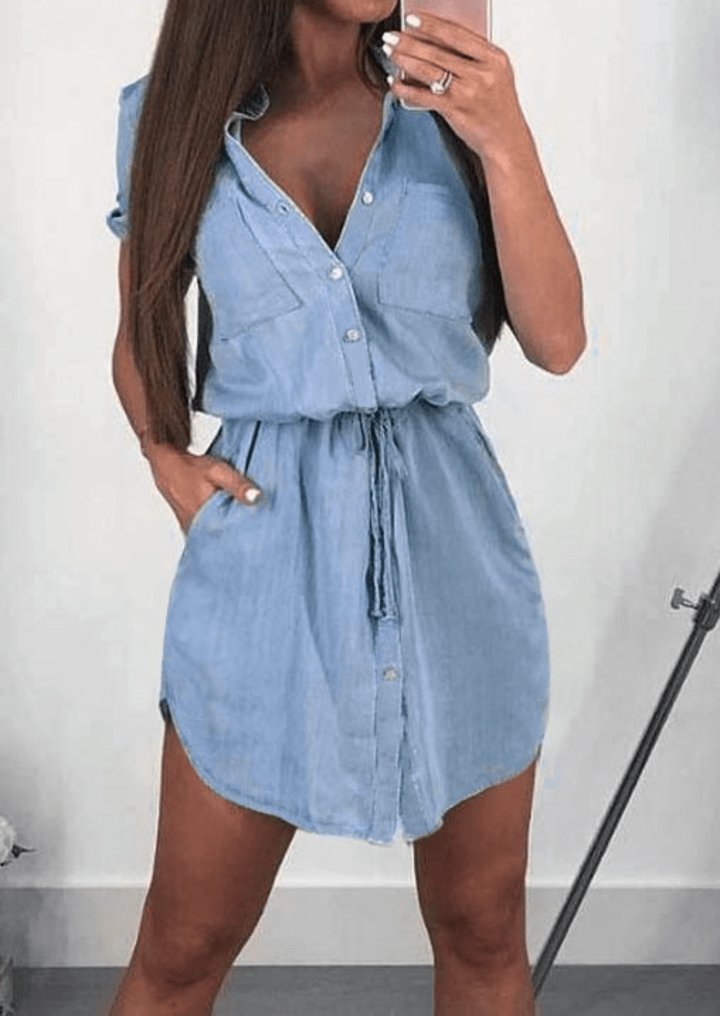 $18.99 - Denim is another classic item that will never be kicked out of the fashion T-stage. It is basically a must-have in everyone's closet. As a rough, sturdy material, denim always need a bit of extra help to give you a nice body shape - otherwise, it will give you a dull straight-hanging.
Luckily, this denim mini dress comes with a rope round the waist, which is for bringing out your nice body shape. If you move the rope a bit higher, it will make your legs look a lot longer.
Since denim normally serves as neutral, you can be creative with adding a coat or accessories with bold designs. To name a few, animal print, polka dots, floral design, etc..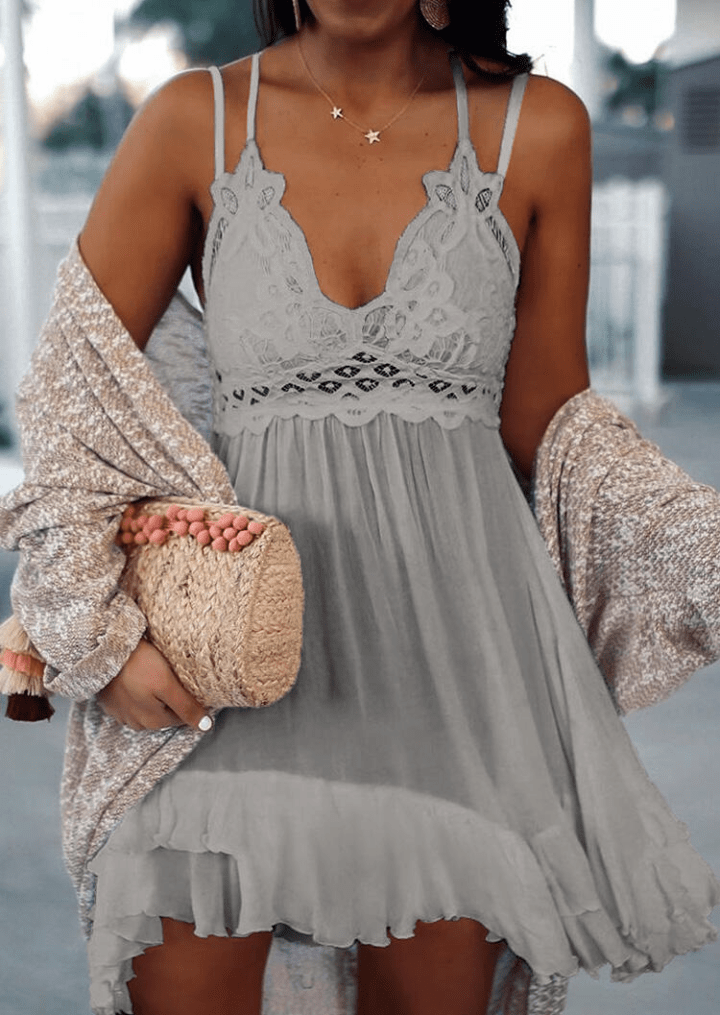 $21.90 - If you are trying to get a feminine look for a dating night out, or for a Instagram photography shooting, lace mini dress would be your first go-to item. This lace mini dress is my all-time favorite because it is V-neck and spaghetti strap design - best combination to beat the summer heat! If you are going to stay under air-conditioner for quite a long time, just bring along a knitted cardigan.
Say you have 2 plans in a day, a casual brunch gathering with friends in town, followed by a outdoor party by the shore. You don't have to rush back home to change this lace dress. All you need is to add a straw hat and show off your beach-ready style!
You don't have to spend a fortune to be get a flattering look in summer time. If you are low in budget, a piece of dress is all you need because you don't have to spend extra money on the bottom item. I hope you like my finds!