5 Steps to the Perfect Date Night Outfit
Whether you're going on a first date or you've decided to have a night of fun with your partner after a while, you'll want to look your best either way.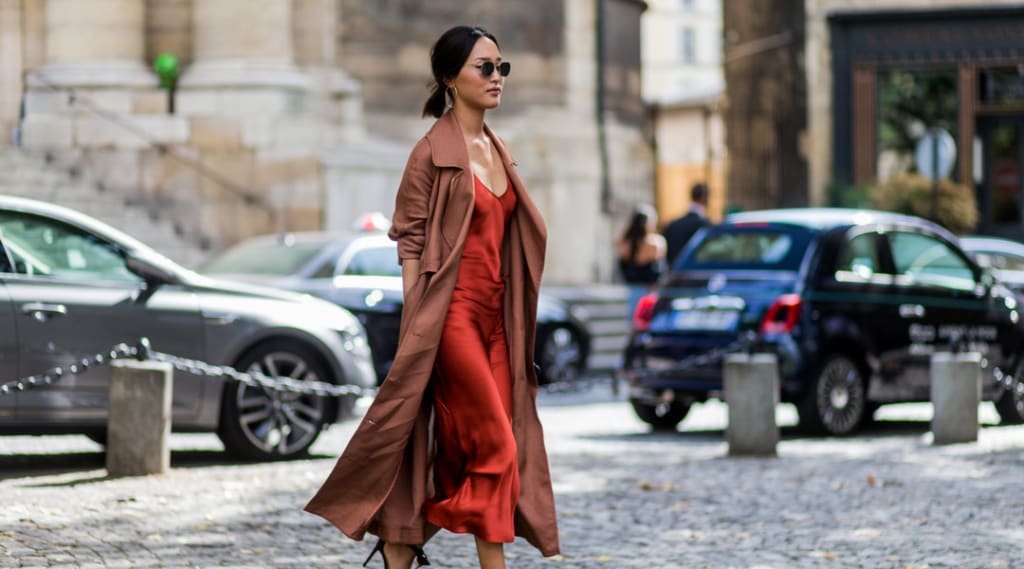 One of the reasons date nights are fun is precisely because you get to dress up nicely and spend a romantic evening with your sweetheart. So, if you have a date night planned and you can't decide what to wear, we're here to help. With only a few simple tips, you'll always be able to pick out just the right ensemble without too much thinking.
Know the location of the date
First and foremost, you should know where you're going. You don't want to show up at a basketball game wearing an evening gown and a pair of classy heels, right? Therefore, ask your partner where you'll be going so you can dress accordingly. If maybe they prefer it to be a surprise, at least ask them about the dress code so that you can know approximately which type of clothes to focus on.
Don't neglect your personal style
If you like to wear jeans and a T-shirt and match it with your favourite sneakers most of the time, then you shouldn't try to make your date too uncomfortable by wearing high heels and a tight, short dress. Just think about dressing your style up a tad, in the sense that you can swap your jeans for capri pants and sneakers for ballerina flats or Oxford shoes. You still won't have to make your feet suffer or get out of pants, but you will look more ladylike. A shirt or a fetching blouse will complement the pants, and you can throw over a cardigan in case it gets chilly. You should always stay true to your style, but feel free to modify it if need be.
Always have a pair of well-fitted jeans at hand
You wouldn't believe how attractive a girl can look in a pair of jeans. While we keep hearing about the power of skirts and dresses and how they are the epitome of sexiness, a well-fitted pair of denim jeans can completely win your sweetheart over and make you look ten times more attractive than a thousand miniskirts would. Therefore, if you want to keep it casual but still sexy, put on a pair of your favourite jeans, a silk camisole, and throw over a leather jacket. With a pair of pumps, you'll look amazing.
Make sure you feel good in your own skin
Nothing is worth sacrificing your comfort over. Therefore, if you wanted to wear a miniskirt and a sexy top but once you looked yourself in the mirror, it didn't look as fabulous as you expected it to be, don't wear it. You may have heard that you need to look sexy and seductive on a first date (or any other for that matter), but unless you feel confident enough, your sex appeal won't be able to come to the surface. You don't want to be a trend victim, but wear the clothes you feel like your true self in. That's the only way you'll be able to accentuate your good side, have a pleasant evening with your partner and stay en vogue.
Always play on the sex appeal card
Sex appeal is always welcome, but when it comes to dates, it's more than essential. Don't think that if you're not wearing a sexy red dress with a slit, you can't be sexy. Quite the contrary; you can be wearing your denim jeans and a silk blouse but still radiate sex appeal if you choose to wear bold red lipstick and let some of that cleavage show. No need for tight, short skirts, all you need is a scent-sensational perfume and loose hair that's been slightly styled so that you get a bit of texture and volume. Men love women's locks and find them especially seductive between a woman's fingers or swept to the side.
Final Thoughts
Date night outfits don't have to be a hassle to come up with. All you need to remember is that you should always stay true to your style and wear only clothes that make you feel good in your own skin. Check where you'll be going on a date, and always introduce a dose of sex appeal into your ensemble. When you don't know what to wear, a pair of denim jeans will be a lifesaver, so make sure you always have them within arm's reach.